Edited on the TOFU DISH! (:
P/s: I smell some great chefs here!!!!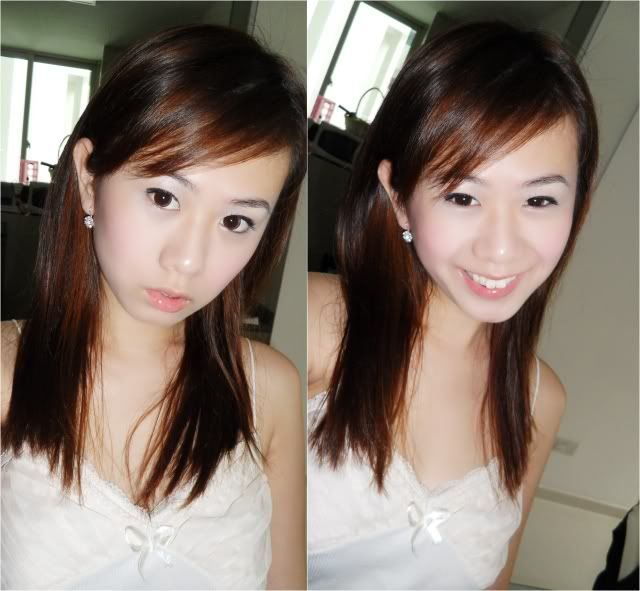 My room is super messy i know!
My loots from Taiwan came!
I ordered 4 jackets and 1 bag!!!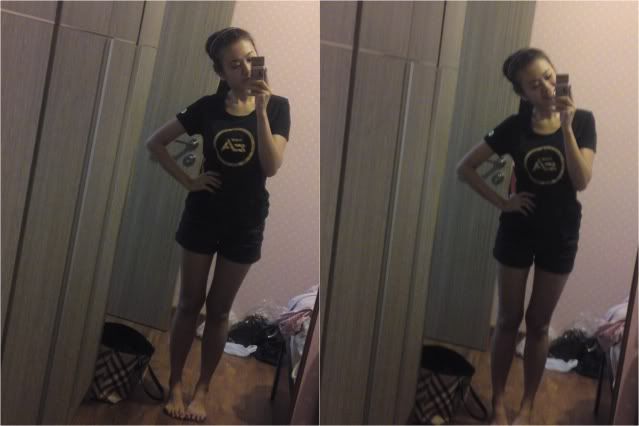 I brought Daddy for his bandage change remember? (: I'm a very family person.
I'm wearing my EA tee which i got from Games Convention 09 event! Was working for Nokia! Nokia is the first brand i worked for
actually
(:
I did this
Post
sometime back on some of the more memorable events i had in 07-09 (:
More on the left sidebar "Reads" !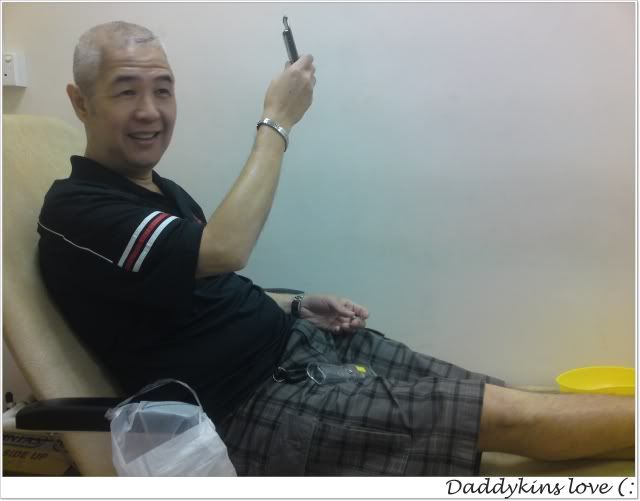 Daddy taking pictures of his staples
Made lunch for Daddy and I again (:
I loveeeee home cooked food! My family seldom cooked (getting better cause Daddy needs healthier meals), so we always had to eat out or have packed boxes.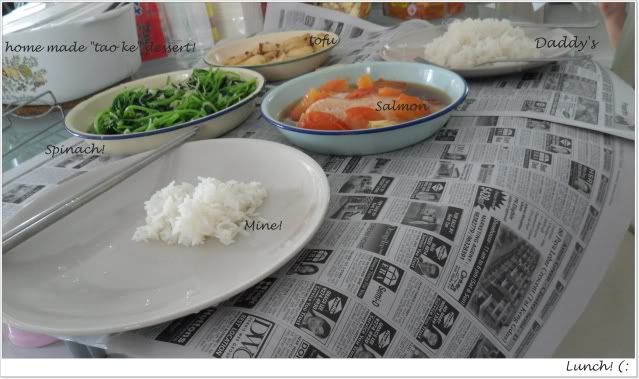 Cut thin slices of Ginger and place on top of the fish.

Cut 2 tomatoes.

Add the dressing you like.
Sister and Mom puts just 3 spoons of light soya sauce. But, i would always prefert teriyaki sauce with a bit of sesame oil over soya sauce! After which, put the plate onto a metal stand in a pan with water and leave it to steam for 15-20 minutes!

DISH 2:
These red seeds are very good for the eyes. My mom used to make my sister and i take these every morning. I think it really works, cause i have perfect eyesight!
If you enjoy whipping simple dishes, you can have some of these red seeds in your vegetables too, it makes the dishes sweeter (:
Forget the sugar= unhealthy!!!
Cut the tofu into pieces,

gently

!
Throw into hot pan with oil. (No oil, tofu sticks!)

Fry Fry Fry, put in about 1-2 table spoons of Oyster Sauce. (Own salty preference)
Throw in some red seeds and fry for another 30 seconds and serve!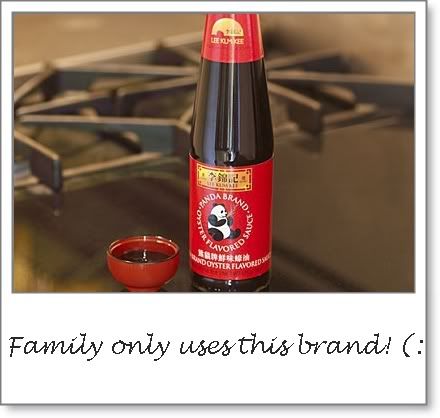 Note: You gotta lower the heat of the fire once you
gently
put in the tofu, and be expected for some oil spattering!!! Just cover the lid of the pan and wait till the spattering softens before frying! I usually shake the tofu when i close the lid, just in case "
chao ta
"! (:
DISH 3:
How often do you take your greens?
Spinach! Popeye's favorite! Tee hee! It makes you strong!!!! Okay i'm starting to be hyper and lame! I usually use Oyster sauce for vegetables. But mom said to use the Ikan Bilis instead.
So cut garlic (i used 6), and fry under hot oil.

Throw in the Ikan Bilis when the garlic is brownish.

Fry Fry Fry and throw in the spinach!
When people tell me their girlfriends cant cook, or even themselves, i would wonder why. Is it cause of fire estimation, which ingredients to use or simply where to start? So, these 3 dishes are easy peasy! If you are deciding to whip up a meal for that special someone(s), I'm sure you will have fun in the kitchen!!! (:
P/s: Remember to get the ingredients and sauces all out from the fridge, nicely washed/drained/chopped/cut/diced/sliced before starting the fire!

Omg. How did this post turned out to be like a cooking guide 101.
ANYWAY! MY LOOTS CAME!!!!!


ALL THE WAY FROM THE STATES! WOOHOO!
Still waiting for 1 more F21 and 1 Urban Outfitters parcels!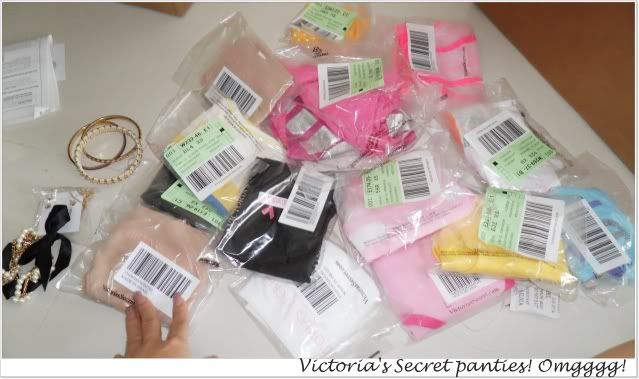 Some accessories at the side are from F21 (:
1 Strapless bra
(Super comfy!)
1 backless strapless bra
1 low back/halter bra!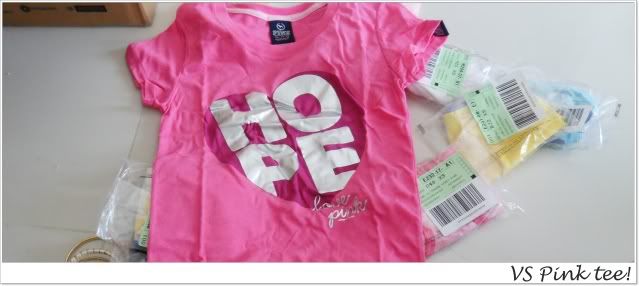 The parcels came early in the morning! I was still asleep and refused to answer the intercom! Until Zonia said, Postman right! I sprang to the phone to let the guard allow the Postman in!

Holly Hoque just launched! And i managed to see them all! I've picked like a few pieces from the collection! One of which is the hot pink puffy dress!!! It was like love at first sight! So girly princessy!!! Planning to wear it for CNY already! (: I realized that there were many who couldnt get into the page and werent very pleased about it. Please give Sheila and HH time, its a big step for them to move to LJ and HH! They need our support! (:

Shes super stressed when i say HELLO to her over the MSN. She gave me an unhappy face ):
So bear with Sheila okay!!! Thank you!!!


P/s: Decided to stay as an Ettusais Ambassador over another Japanese makeup brand by Bee's company. BUT, i got some freebies too! The eyelashes were sold out within 4 hours? Omg.