What beats a versatile outfit?
How can you say no to an outfit with a $20.50 price tag, that serves a few occasions? Tee Heeee!
READ BELOW!!! (:
1) A Saturday Day Out!
The perfect outfit would be casuals!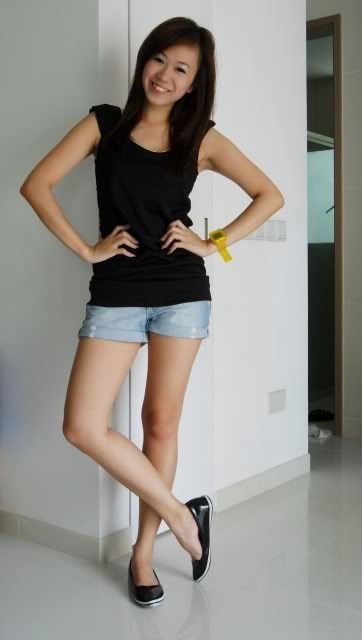 A pair of denims!
2) A night out with the girlies!
And if you remove the denims, pull the then top down.
You get a mini dress to flaunt your legs!
3) A dinner date with some special?
Rem0ve the belt, and go simple, elegant! (:
A little black dress will never go wrong!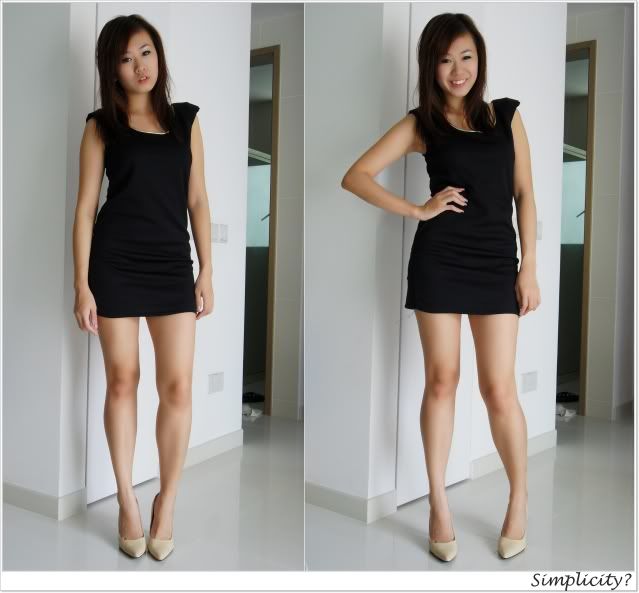 ***
Last week, remember me saying i need to head down to visit the tenants of The Cathay?
I was hired to liaise with the tenants there! So i have 5 models who will be modeling in 3 different outfits on 2 Fridays! The clothes are soooo pretty! There's a lolita tenant too!!!

I had a tough time deciding what to wear. Considering it one of my worst dressing day! You know like Bad hair day? Boo! I had to try 3 outfits, before deciding to go ahead with the last outfit!
P/s: Thanks Ting for the recommendation! (: Wink*
So remember, the meetup was for work purpose. Shorts is a big no no.
So scrapped the first outfit.
Was deciding between this and the 3rd outfit!
But i always feel fat in straps, especially thick straps!
So, byebye to this lovely cream dress too!
I settled with another cream dress in the end, with a simple black heels.
Not too high, just a mere 3 inch.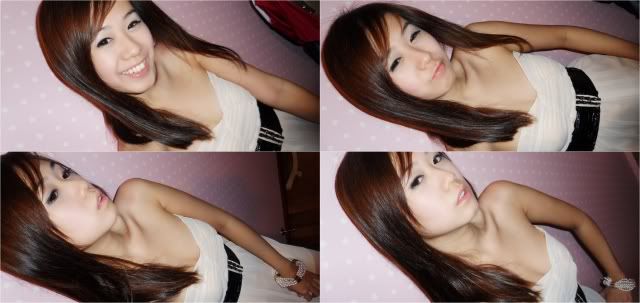 Headed back to Plaza Sing for a dinner.
It was about 8PM when i visited all 8 tenants! I had the models profiles, and went tenant to tenant to get them to pick their most suitable model.
Omg. You see it here. I changed into my sandals.
The heels almost killed me. Running from level 1 to level 4; almost 4 times.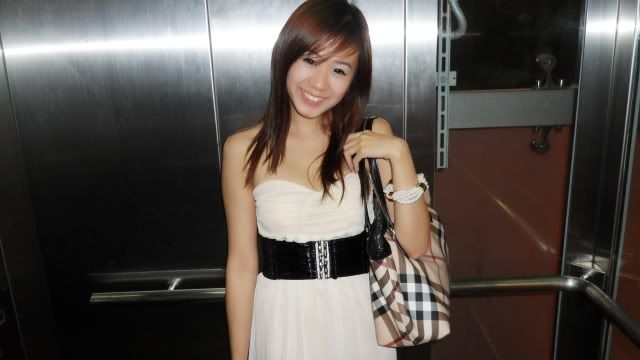 Home Sweet Home!!! (:
Took a few more pictures! Love my dress from Lolliepop bestie!
Here's FOUR pictures of my Lips w/o my constant licking! Tee hee!


P/s: Lurvies dear will be modeling for Lolliepop bestie! So watch out for her okay! I'm so sure, so certain that she will do a great job, much better than me!!! (:

Give your utmost support to Lolliepop Bestie okay!!!!!! (:


XOXO

Zoe