Hair have been very damaged after doing so many shoots and still dry after my treatments. The ends are rather split already, so decided to get them cut.

So Saturday,
i had my H1N1 flu jab with my family

headed for lunch before
going to Von's
Had the jab at my uncle's clinic, The Family Medicine, at Marine Parade.
The jab wasn't exactly painful, i was rather afraid at the initial and Zonia didnt help when she said it was PAIN after she went first. When i had mine, i thought it was bearable, hardly any pain at all, whereby Uncle said my skin must be thicker -.- And thankfully, i didnt experience any soreness in my arm. But, there was abit of pain when i pressed the jab part. HAHA! So i should just not try to be funny and press it la!
S
o after the jab, had Katong Laksa at Holland V! EXTRA COCKLES!
Omg, i think i might have the body of at 30 years old at the rate i'm eating unhealthily!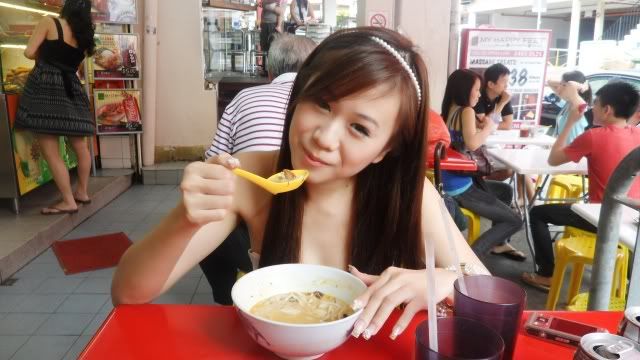 My small bowl of Laksa with extra cockles!!! HEHE!
The place sells Nasi Lemak, which seemed very popular as well!



Enjoying my bowl of Laksa!!! HEHE! Slurp!






It was time for my hair cut after Laska!
So walked over to Lor Mambong to MAD ABOUT HAIR, where Von is.
If you are planning to go there, just find the brightest door and you wont be wrong!!! HAHA! (:


Wore my beaded hairband, again, to match my new dress! HEHE! And the band matches my beaded bracelet!

And the last few pictures you are gonna see me with my long hair! HAHA!


I haven realized my hair is waist length already! HAHA!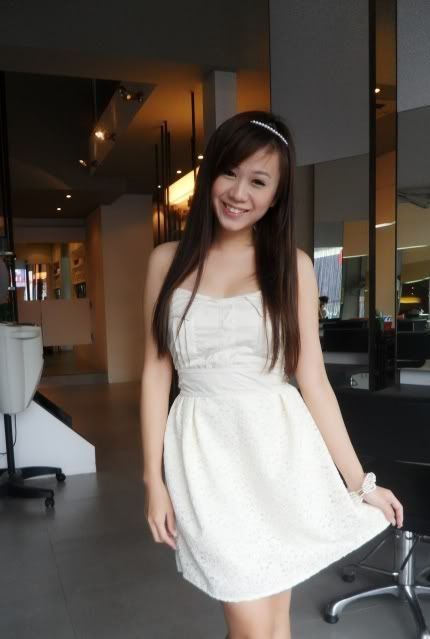 When i was about to get started, Von's customer came. And its Meihui!!! Someone i know and have met before who reads my blog! So we had so much talk!!!!! She had her hair washed when i was having my cut! So couldnt take a photo with her ):



Cut Cut Cut!!!!
Getting shorter!!!!!
After cutting, Von layers them meticulously!


TADAH!!!! NEW HAIR STYLE REVEALED!!!
First, check out how much i've cut!
Left the Salon!!! I had to start taking pictures of the new hair style!!!
I felt really fresh and neat after cutting off so much!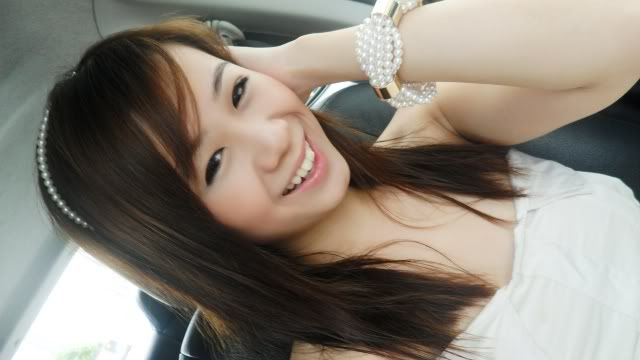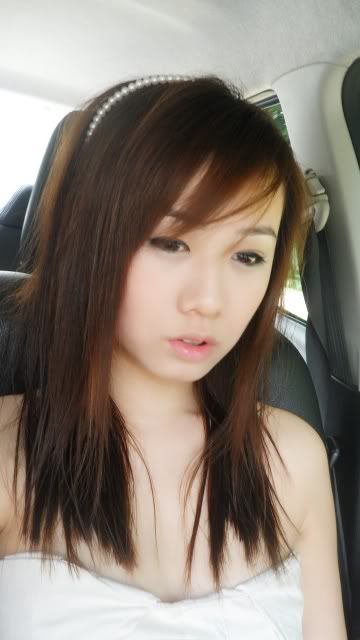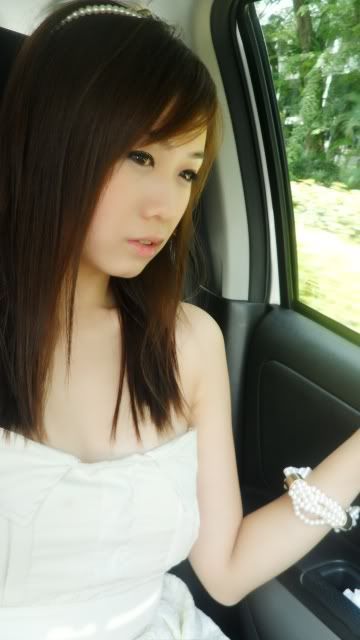 Went to Somerset 313 to visit the Forever 21!
The last time i visited there, F21 have yet to open. Anyway, concluded that the stuffies there are overpriced after shopping F21 online for too long! HAHA! I saw a top i got a US$9 going for $39 there! After going through the 4 levels of F21, had dessert!!! Really Yum yum!!!
And so, sitting at Von's for 1.5 hours,
what do you think? (:
Have been going to Von's since 2008! He's really good and surprises me every time!
You could get Von at 92995052;
Entitled to 10% off any hair services if you mention my name!
Von @ 92995052, and he is by Appointment ONLY.
Location: 34A Lor Manbong, Holland V (M.A.D Salon)










Credits dress: http://merryshopkeeper.livejournal.com
Please email to zoeraymond@live.com for advertising rates (: