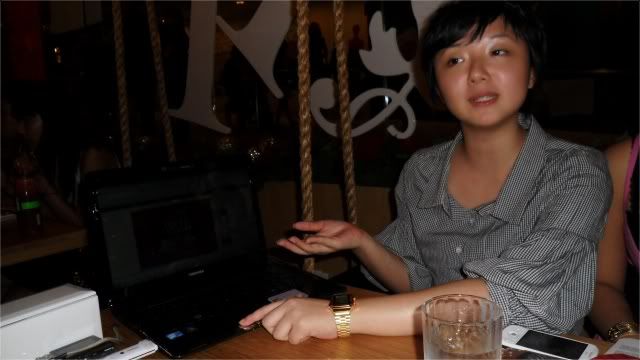 REMEMBER THIS PICTURE?
Its Sher with Toshiba's latest laptop from the Portege T130 series!
This is one of the pictures from Ettusais get together dinner! (Which i said there will be laptops that you and me might win! HEHE!)
And remember i said i will be sharing it?
So here's the post!!!!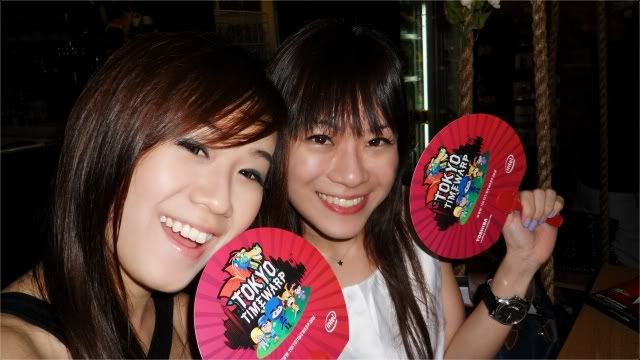 This is the last Ettusais post for the year '09! Boohoo!!!!
It's been almost a year since my very first post on Ettusais (the name Ettusais means "You know what"). This brand was almost foreign to me then. But now, i can proudly say, "C'MON, BRING ON THE QUESTIONS !!!" Woohooo!!! Being exposed to the vast array of Ettusais products this year has really taught me so much! Not just make up, but skin care as well! And having learned so much, I've also managed to share it with the many readers that visit this space (:
If you have been with me since the first Ettusais post, do you remember this
POST
?
HEHE! If you do, you might have remembered the prize that the Winning Ambassador gets!
Its $3,000 cash and a

Toshiba Laptop!
Yesss!!!
TOSHIBA
laptops are really gorgeous, i tell you! Ever since i did an event with
TOSHIBA
sometime back, I fell in love with this truly innovative brand!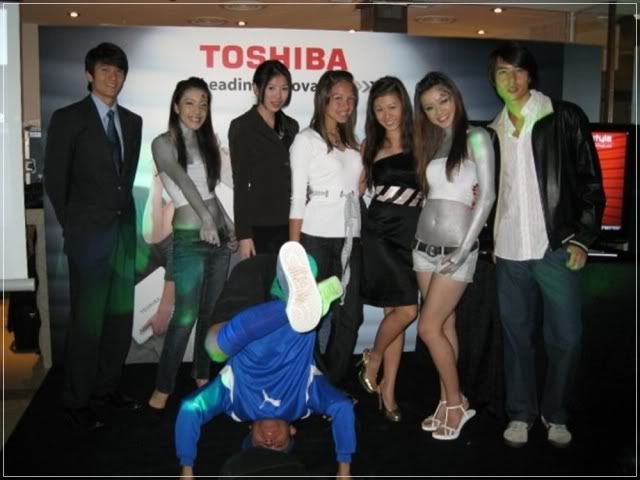 TOSHIBA'S

catch copy says it all-

Leading Innovation

. The company's commitment to create products to
generate a higher quality of life for all people means you can always expect products of the highest quality!

TOSHIBA
has indeed continued their innovative streak to come up with their latest offering-

Introducing the

Portege T130!!

The Portege T130 series spells laptop with 3 realllyyyyyyyyy
amazing features!!!

LIGHT (1.58 KG)

SLIM (13.3-inch laptop with Clear SuperView 16:9 widescreen)
VERY LONG BATTERY LIFE!!!! (Like 11 hours in a single charge!!!)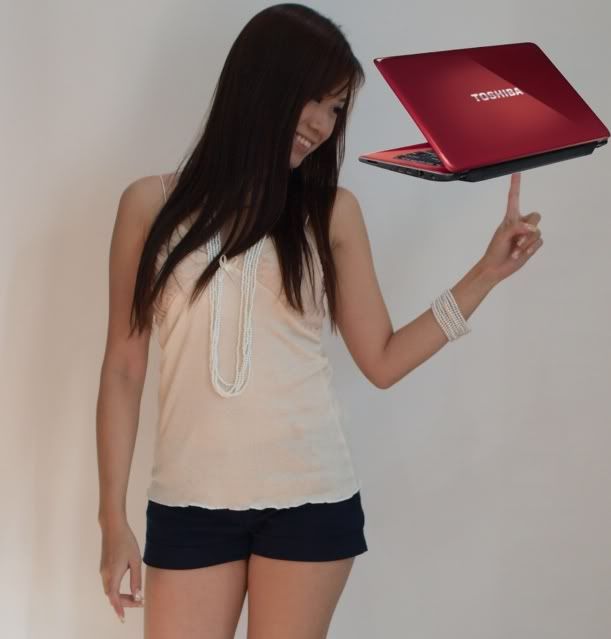 Weight's definitely a key consideration I'm sure when you are purchasing a laptop. No longer do you have to work up a sweat when you carry your laptop from one place to another be it in school or anywhere! This is a definite plus for students! Working adults! Anyone!
Do you want to look like this?

HAHAHAHAAHAHAHAHA!!!
Students with a heavy load on the shoulders is bad on posture and so UNCOOL!

Or you prefer to go out looking like this!!
Confidence.

The sleekness of the laptop also brings an added class and sophistication to the overall design, making the laptop not just lightweight but aesthetically pleasing as well. What's more, the ultra-thin designs makes it laptop much more compact, allowing it to be easily carried around without adding bulk to your laptop bag!
To further lighten your load, the Portege T130 has outstanding battery life-lasting up to 11 hours on a single charge! Forget about lugging around the heavy power adaptor or additional batteries when you are out to work or study!
Besides these, this laptop has other appeals as well. The unique 3D Hard Drive Protection means that the laptop automatically detects any drop, shock or vibration from all angles-preventing the hard disk from being potentially damaged from any of these unsavory incidents happening. Ideal for clumsy Zoe! (: Also, the Portege T130 allows you to charge your mp3 player, smart phone, etc, even when the notebook is turned off. Yes! Turned off! Talk about innovation indeed!
For more details, or to know more about tech information, you can check out the following:
Now for the part you guys have been waiting for!
Since it's the season of giving (Christmas just over, New Year came pulling in),
TOSHIBA
has decided to give you all a chance to win the Portege T130!! Yes you heard it right the first time. This 3-in-1 laptop can be yours, for free! You don't have to purchase anything or to join any lucky draws to win.
All you need to do is PLAY A GAME!
WHHHHAAATTTTT!!!!! PLAY GAMES AND WIN A LAPTOP? How much easier can it get!
So listen up!!!!!
Log into your facebook account and paste http://apps.facebook.com/tokyotimewarp into your address bar.

Pick your favorite character. You can actually dress up your own character. What hair color, outfit!

3 winners who have a qualifying high points will be picked randomly.
SPREAD it with your friends!! The more you get to join your "clan" in the game, you win more points!
To get more points, type in this code when u register 3otprg1e0e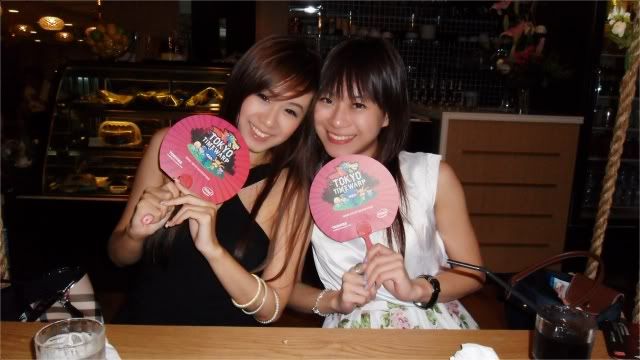 That's the fan from the game! (:
There are 3 Slim Series
TOSHIBA
Portege T130 to be won, so start early! Start now to have more points!!! Good Luck!!!!!
Omggg! The ambassador program for 2009 is coming to an end ):
I feel really happy to have started 2009 with a bang as an Ettusais ambassador. Thinking back, it was a really good start! Having the chance to meet so many new friends and opened up to more opportunities really allowed me to learn. To being exposed to so many latest products from Ettusais and having a chance to attend exclusive workshops as well as appearing in magazines! It's not everyday that you see yourself in a full page spread in CLEO okay!!!
Having gained so much this year, all thanks to Ettusais, how can i not agree on continuing blogging next year, as an Ettusais ambassador, once again (: I feel privileged to be able to promise you readers, much more beauty products, more beauty tips and of course MORE EXCLUSIVE INVITES AND GIFTAWAYS in 2010!
This past year, our fellow brand managers have been closely tabulating scores on how we fared. The response at workshops, the bloghits, and of course how well we write and how original and interesting the posts are! I read every single post by my fellow Ettusais ambassadors, and i gotta say, Boy! We've all worked hard!!! (:
The winning ambassadors will be released on our official Ettusais website in January! So stay tuned and do remember to log in regularly for all those beneficial beauty tips!!!
P/s: If you are wondering whats in store next year with Ettusais Ambassadors, that's definitely a question worth for you to stay here and find out (: