初一早晨// First time capturing this shot of Zonia and I offering our new year greetings to our parents. This morning's greetings was filled with lots of emotions. Especially when daddy said "next year only have 3 of us". Thank you for bringing me up. I love you, Daddy and Mommy. I will always be your filial daughter.

初一全家福!❤️
Zonia with our parents!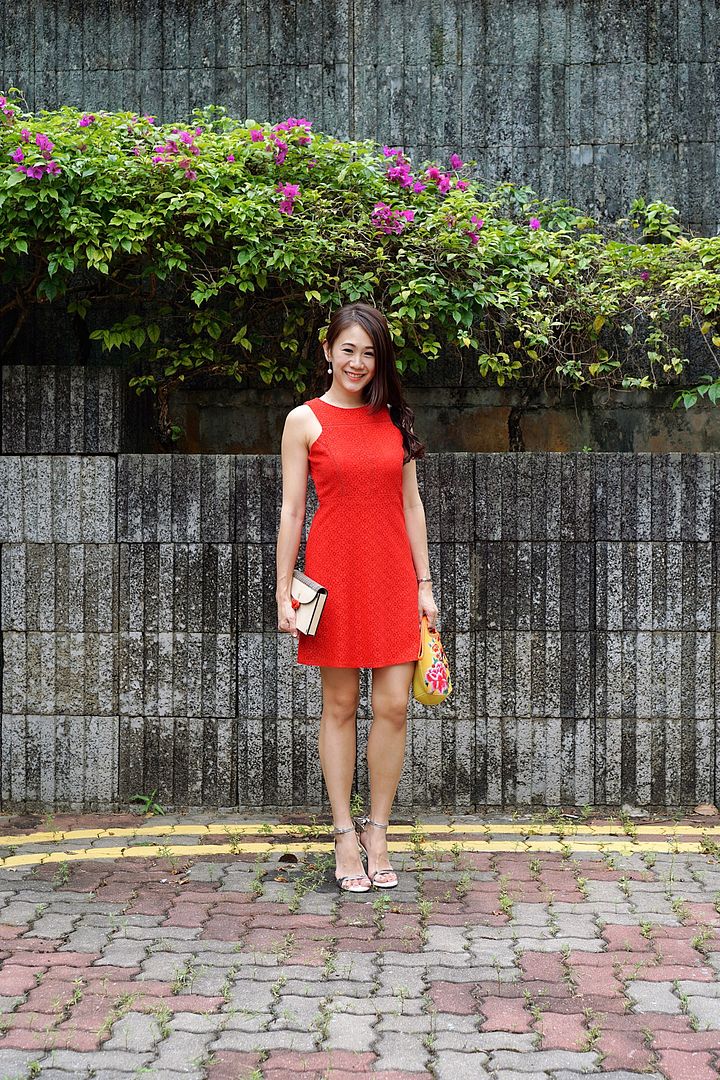 HHootd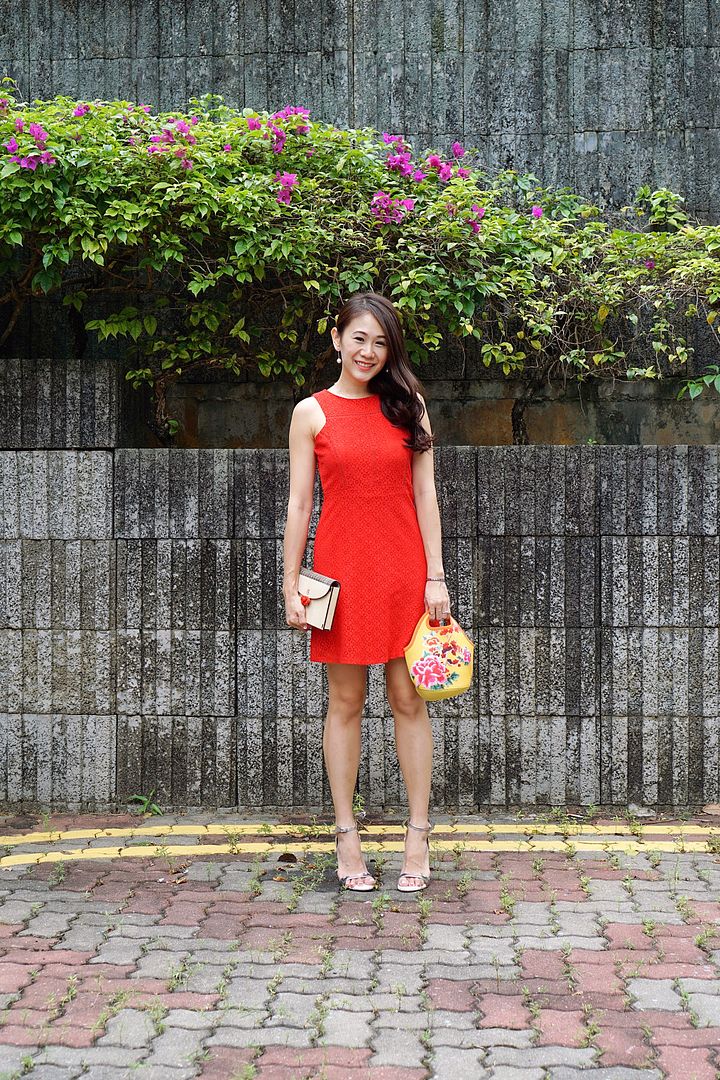 Holding the oranges bag which Ah Ma bought for us, she was so excited bout them and kept reminding us to use it!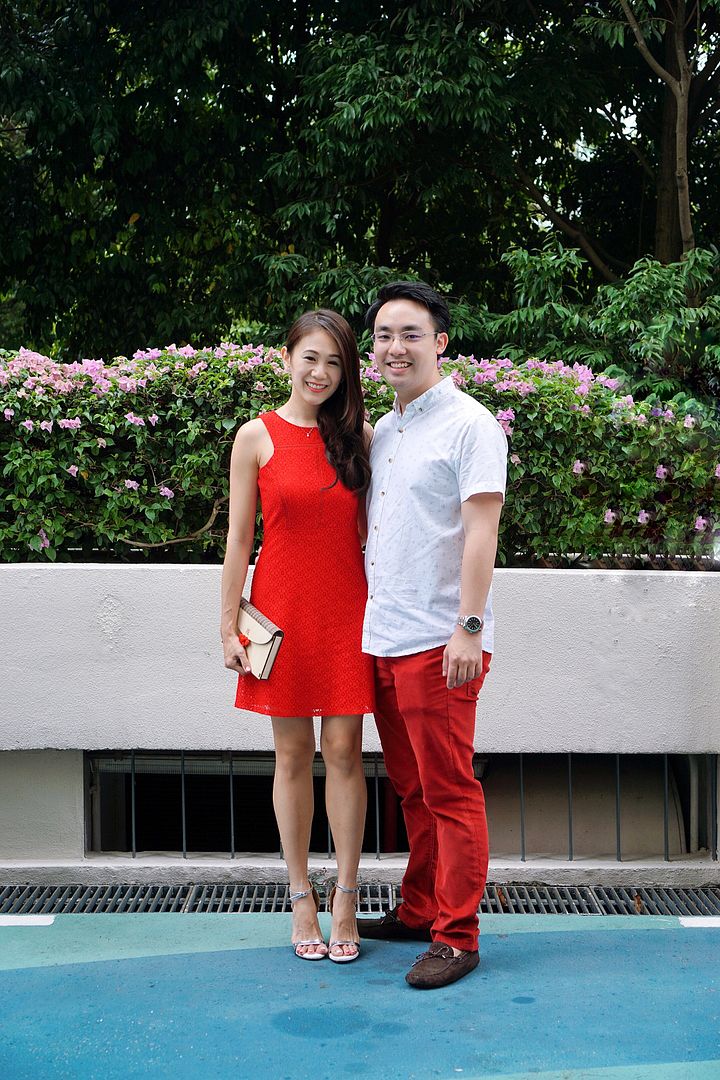 Ang gong gong couple today. Second CNY-visiting together!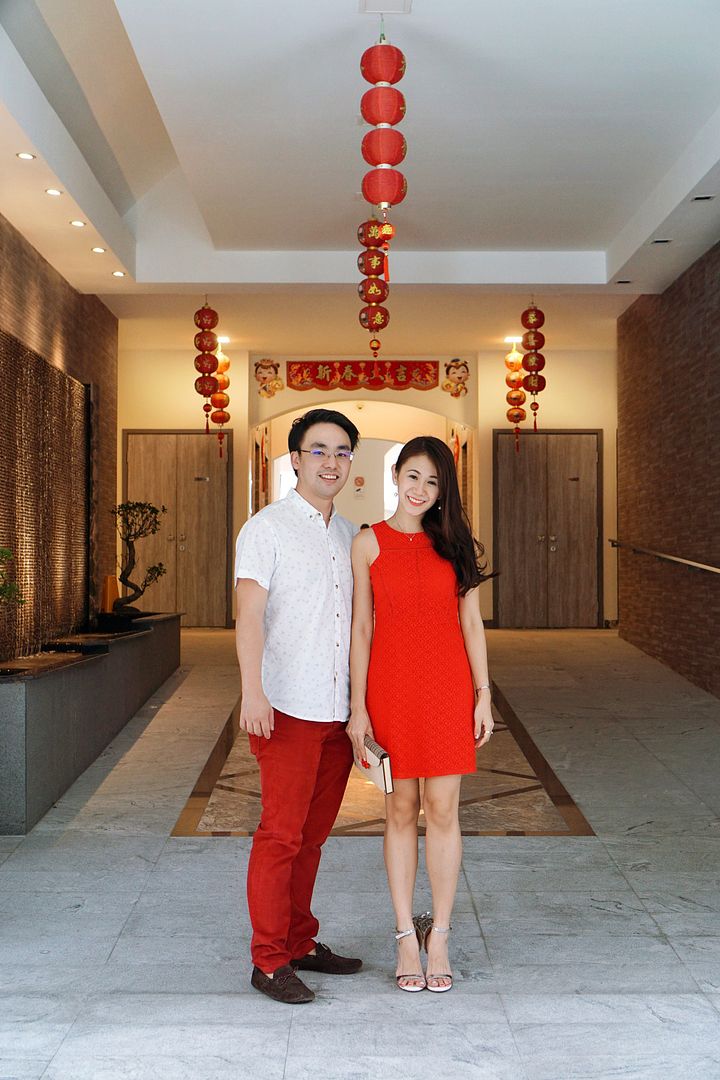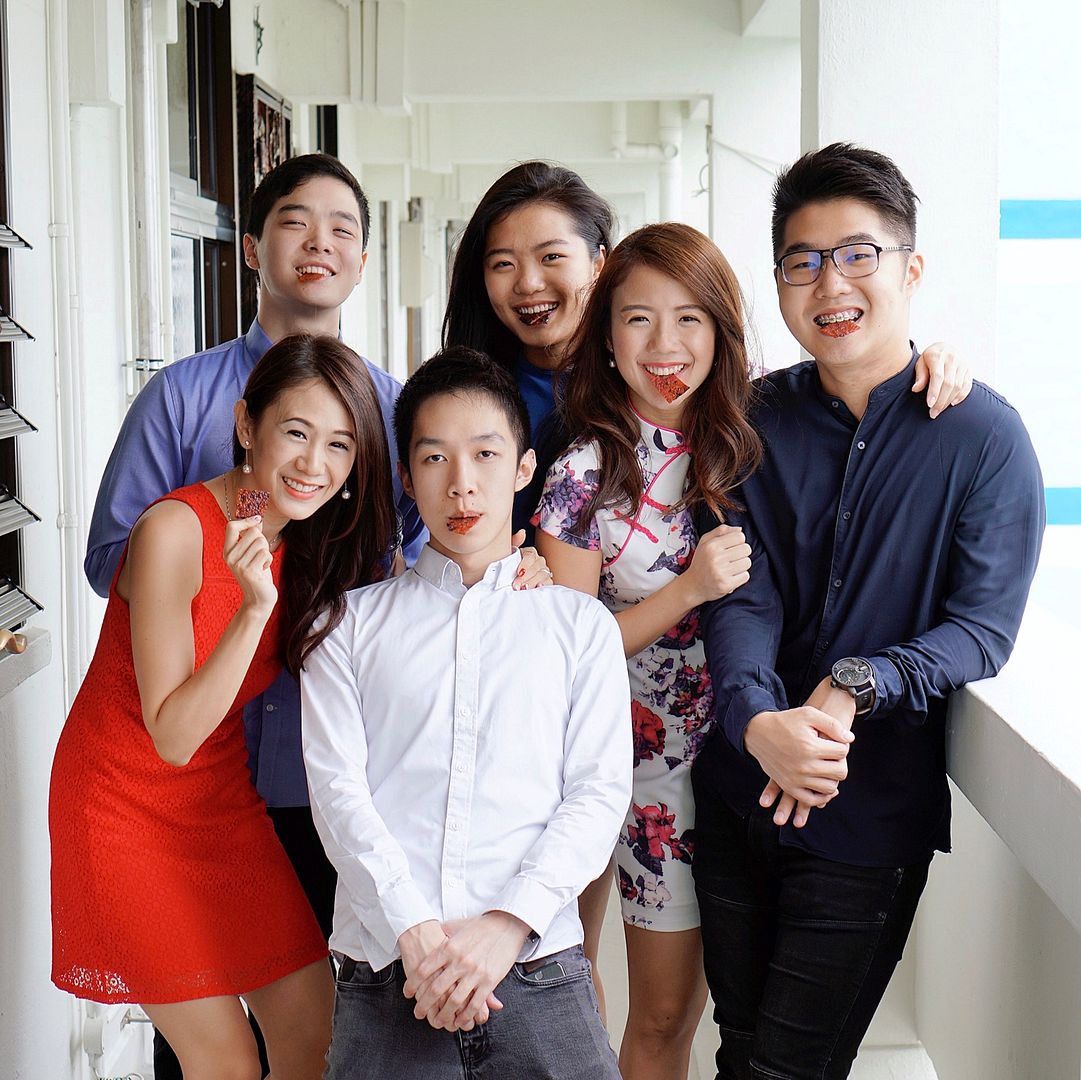 Gugu and yuxin!
Yearly view of the boys at the balcony of our relative's People's Park Complex home checking out the view and enjoying the breeze!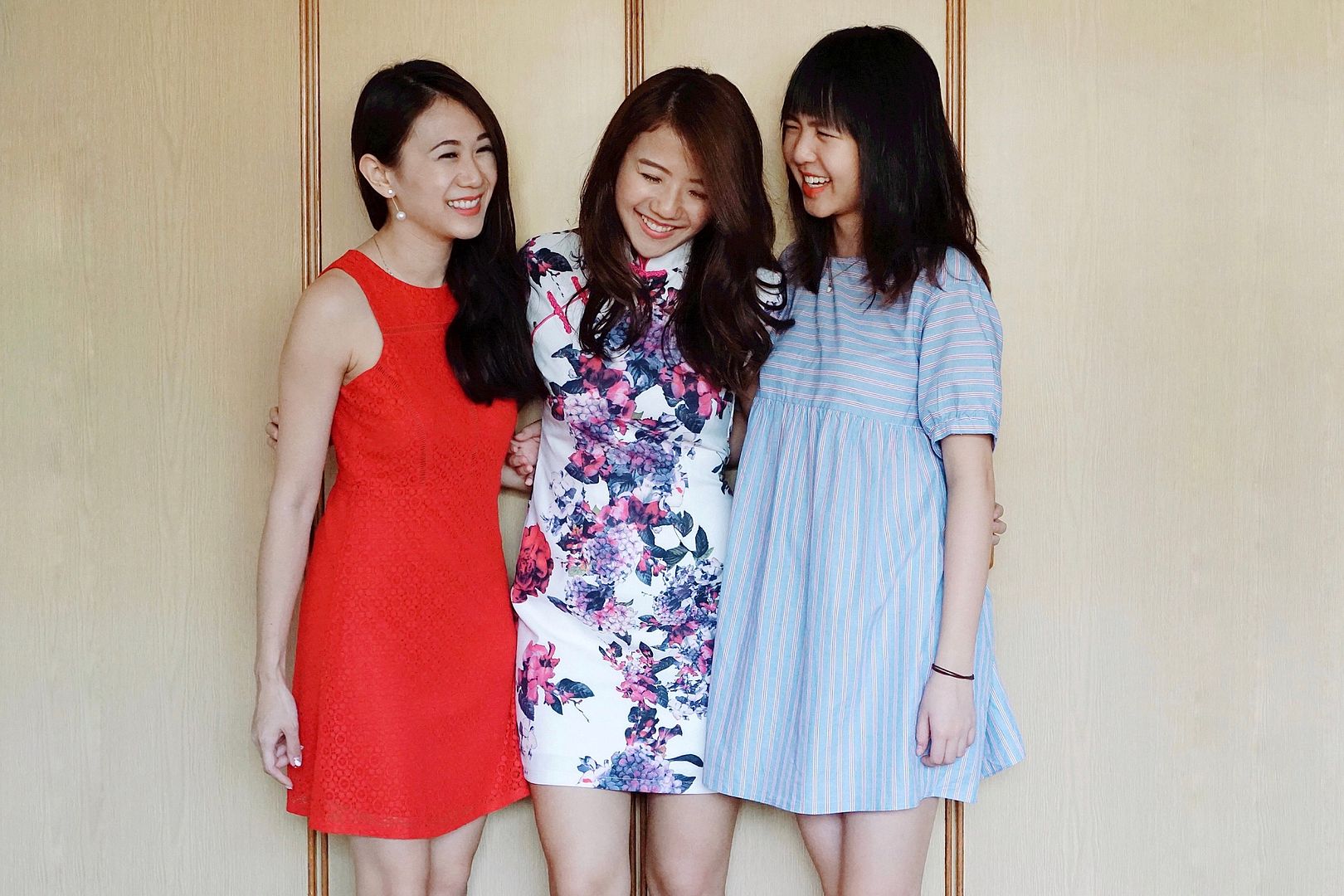 House visiting was a little less fun this year because some of the cousins weren't around but we made do and made our own kinda fun- taking photos!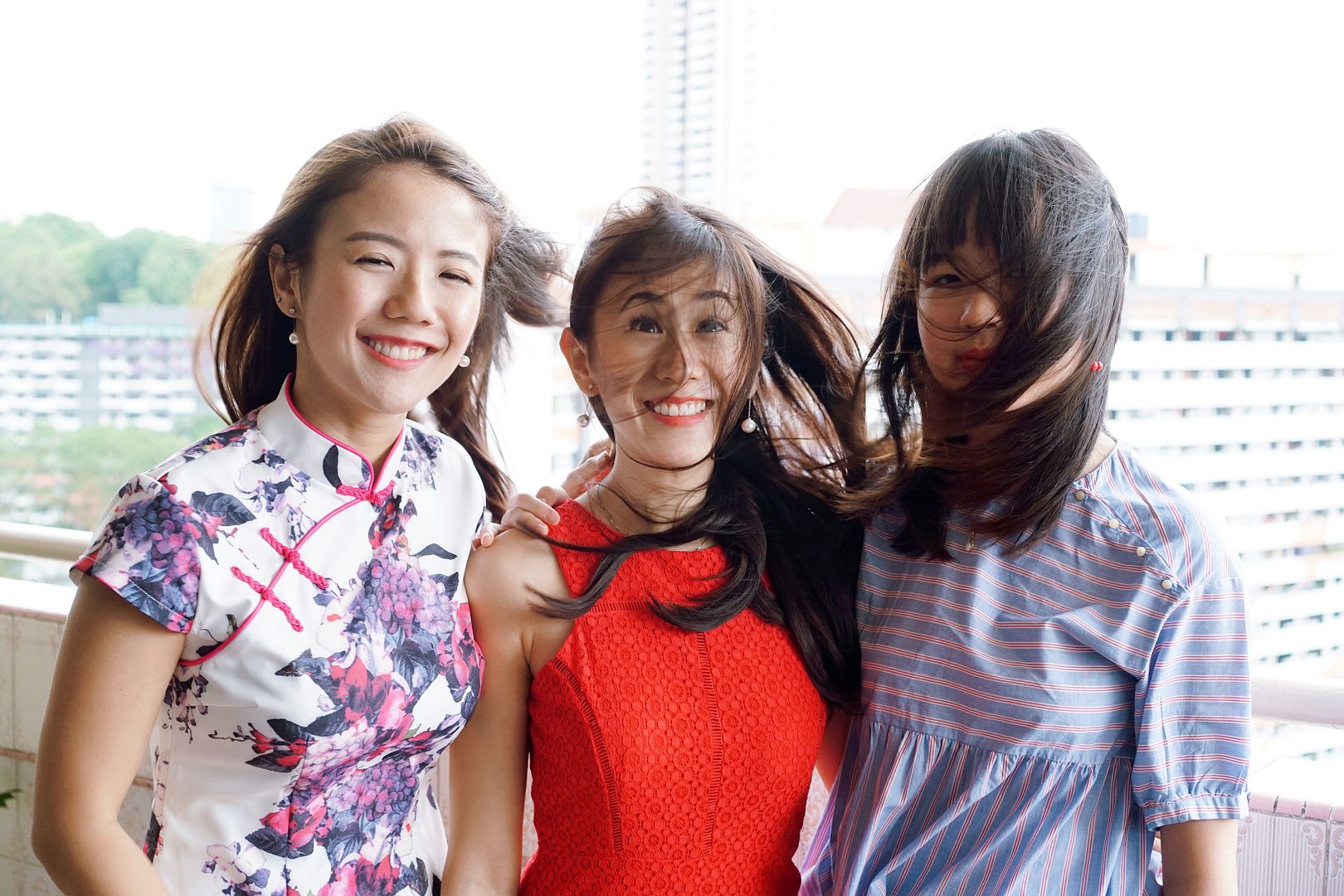 Everyone loved this shot cause of my EPIC unglam expression haha!
and finally a shot without hair in our faces.
Photo of angbaos because last year to receive (:

Happy Lunar New Year everyone. May this rooster year be a greater year for you! Good health and good luck!