I have been using
JNC Slow Juicer
since
October
and it is still my favorite home appliance thus far! It is very convenient, I do not have to skin, remove seeds from my fruits or vegetables before I juice them now. A glass of morning fresh juice can be prepared in no more than 10 minutes!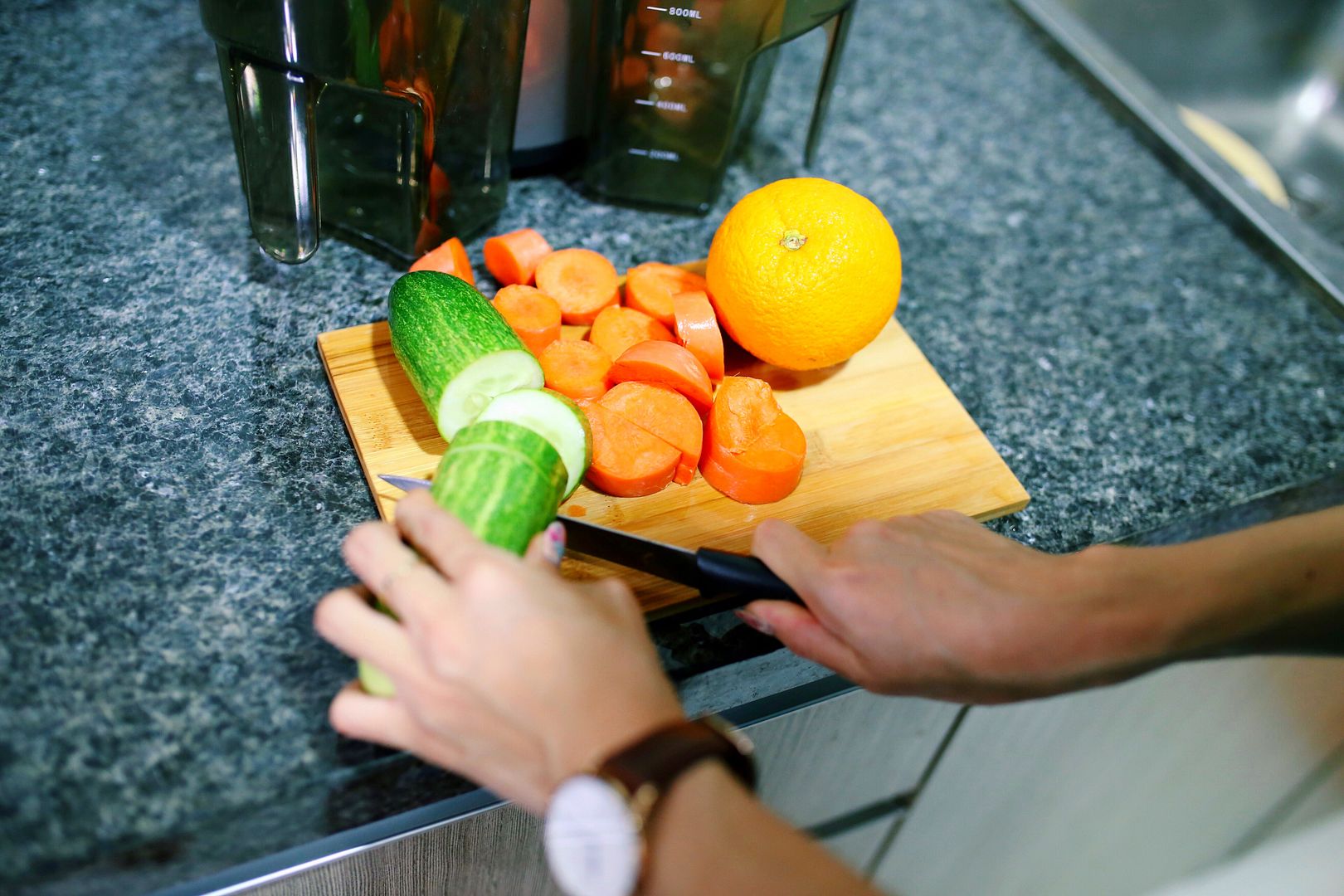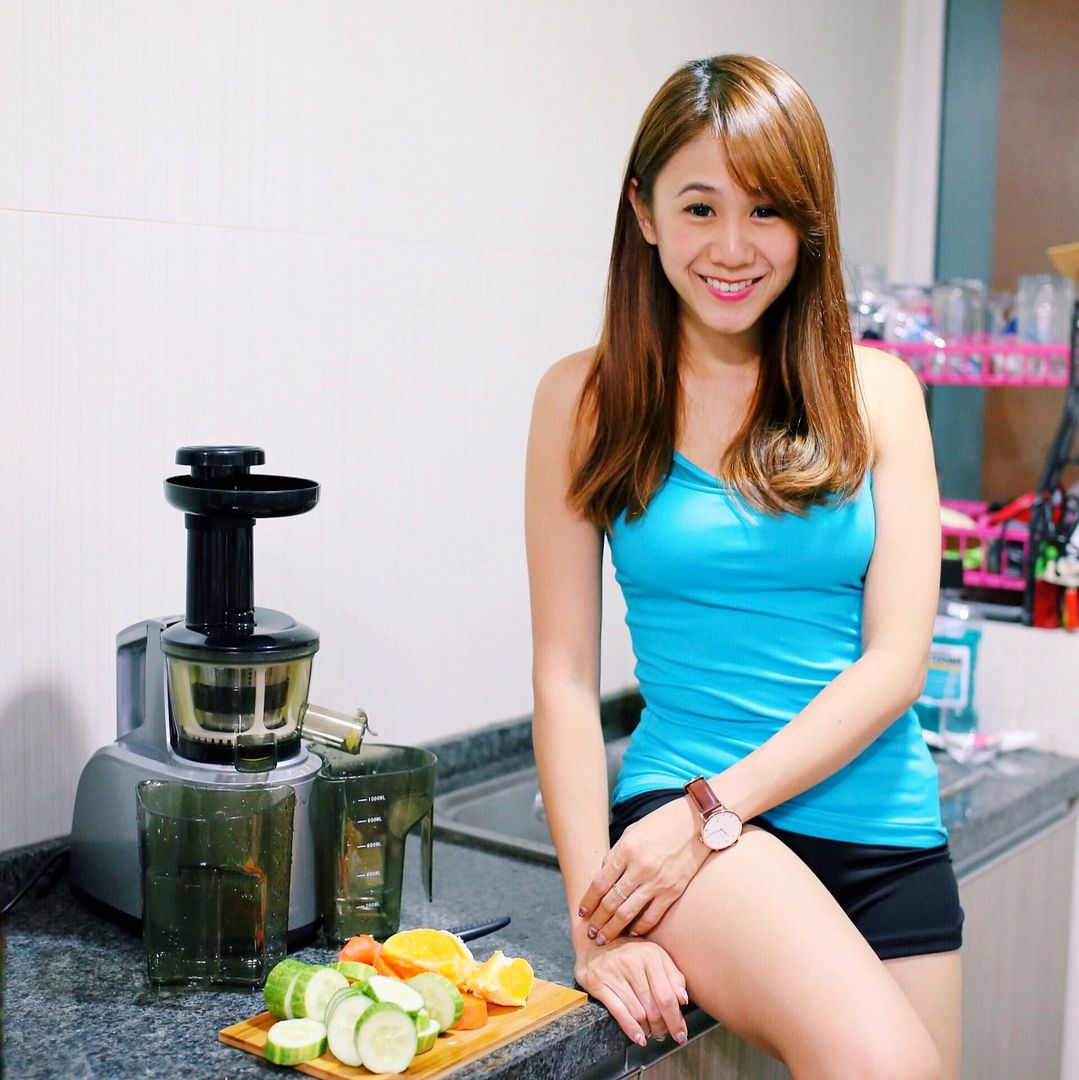 One of the mornings' detox juices was carrot, orange and cucumber! A very good mix of vegetables and fruits to start the day! I like the great feeling of already having had 2 serving of vegetables and a fruit the moment I kick start my day!
Preparing my juice starts with washing and cutting them into smaller sizes first!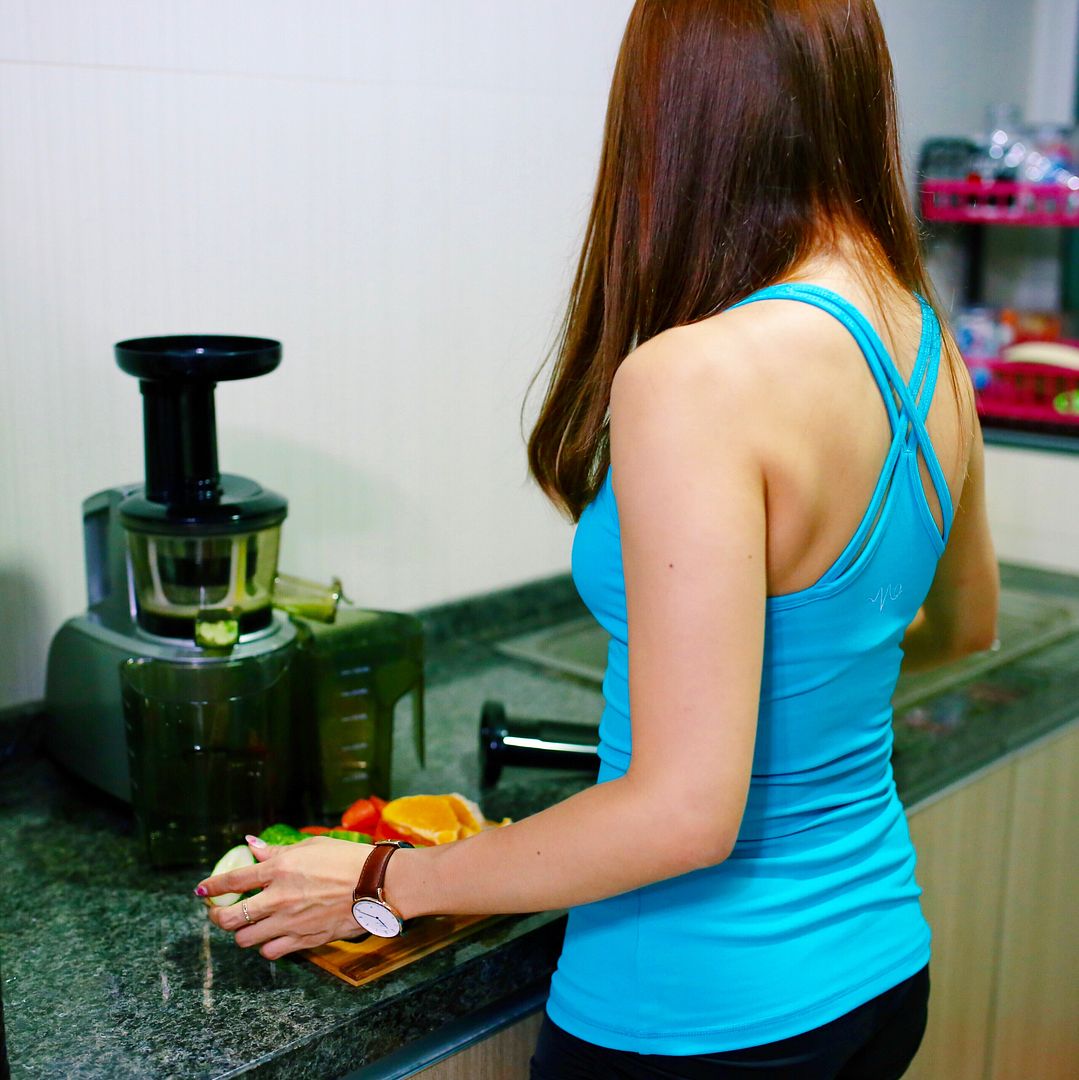 As mentioned, I do not have to remove any skin or seeds or avoid juicing fruits and vegetables with fibre now because
JNC Slow Juicer
has 2 outputs, 1 for the juice and the other for the fibres. The juice is very conveniently extracted!
With it's slow grinding capability of turning and grinding 80 times per minute, it allows for maximum juice output yet retains nutrients while extracting the juice!
Tadah!! After using the slow juicer very regularly now, I can now get the portions right! An orange, carrot and cucumber will be good for 1 pax!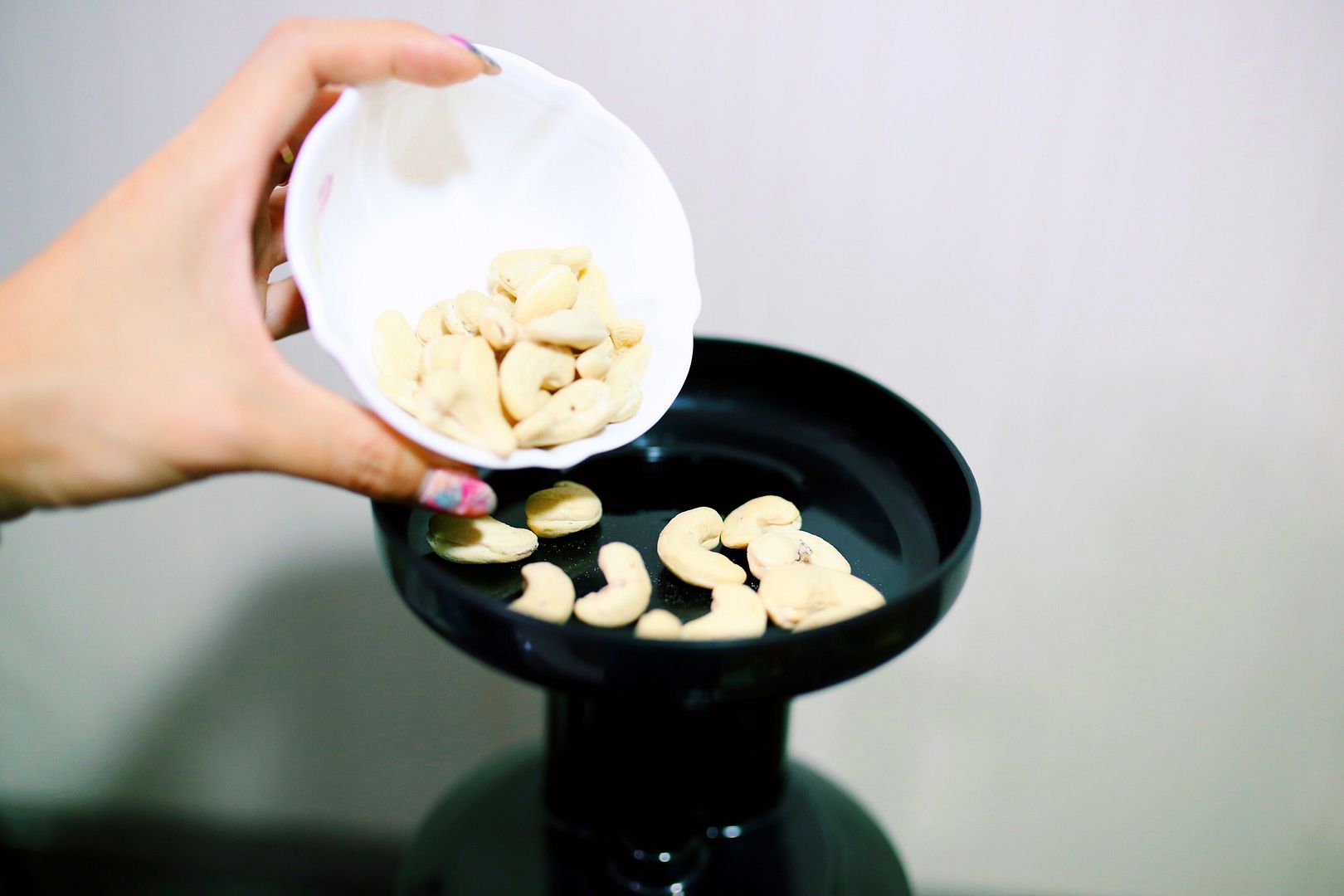 If you like the flavor or cashew nuts, almonds or soy, you can juice the nuts and add a portion of milk, allow the slow juicer to mix it well for you before you pour it into your cup!
I picked up this Slow Juicer from Buy Home Singapore's office. You can actually make your purchases there and then and there is assistance available should you need help in the explanations and assembling! The Slow Juicer set even comes along with 2 different filters and 1 month warranty!
Here's how to play:
1. Share
this post
& TAG that special someone that you would like to be the owner of this juicer.
2. Tell us why this person is so special to you and why he/she needs this juicer.
3. And he/she may just walk away with the slow juicer this Holiday Season!
Contest ends: 23rd Dec 2015.