In my last post, I shared some simple yoga poses and video where everyone can do at home; hopeful that we can stay in shape with all our upcoming Christmas parties' feastings!

Today's post would be of 5 Festive Looks for your parties!

1. Christmas Dinner Date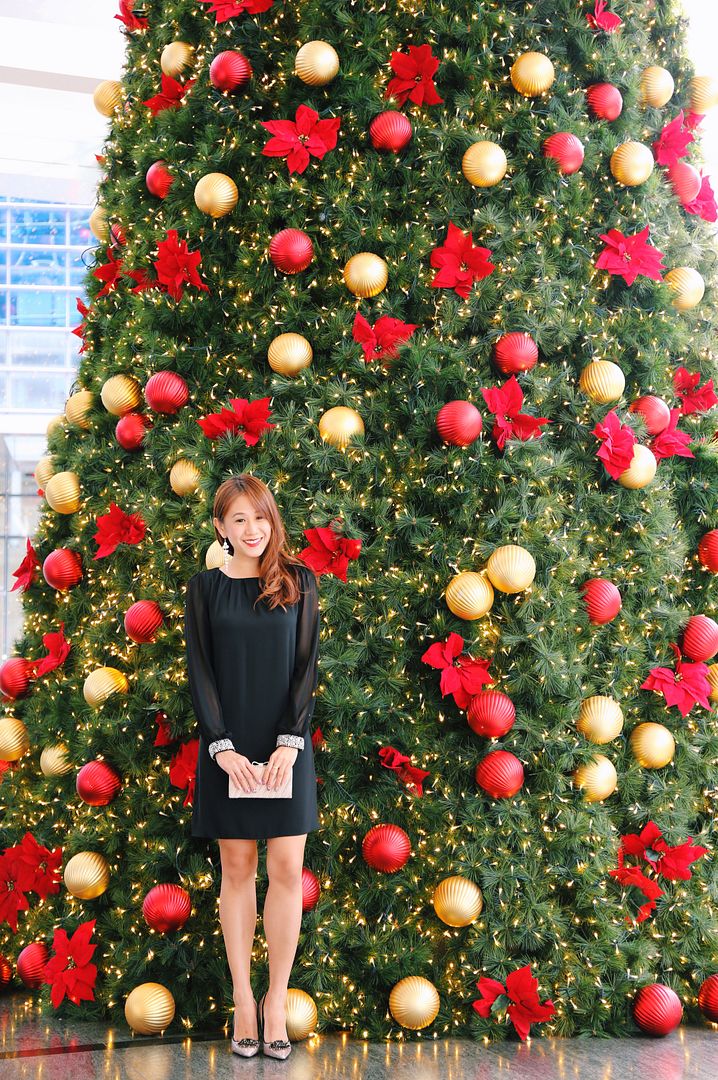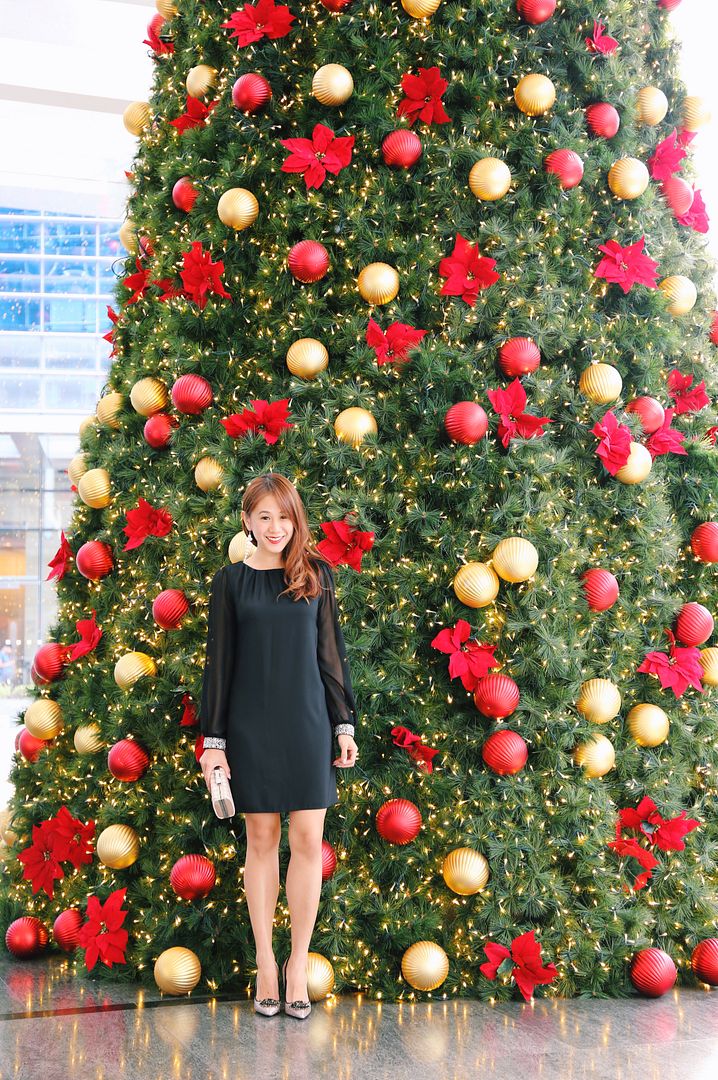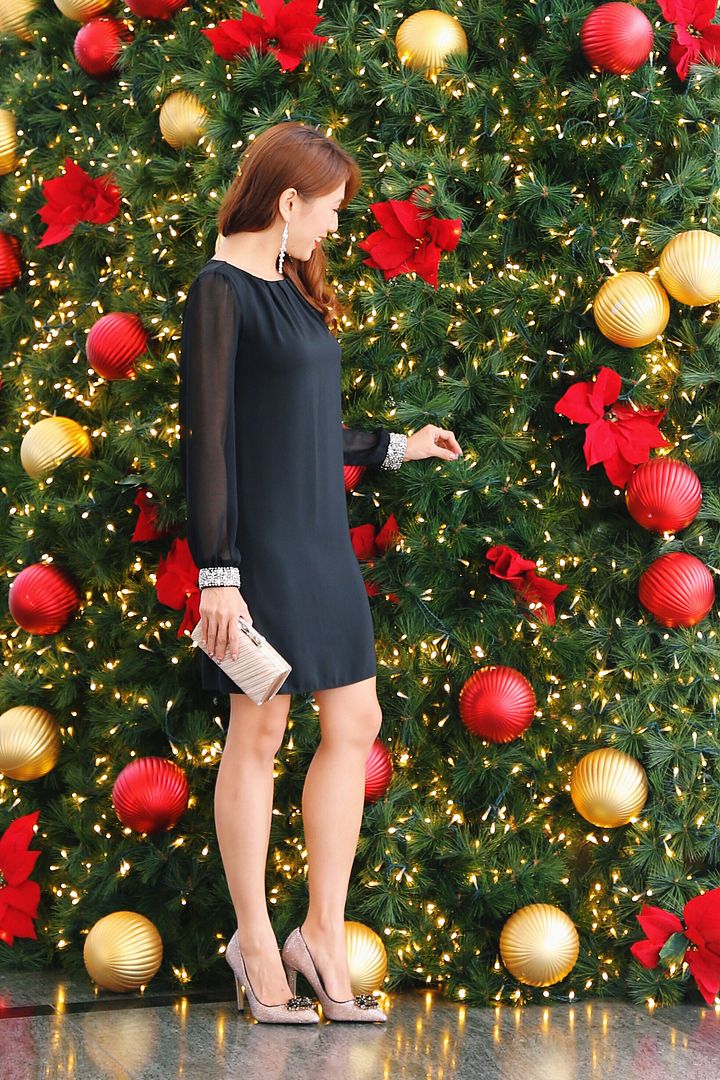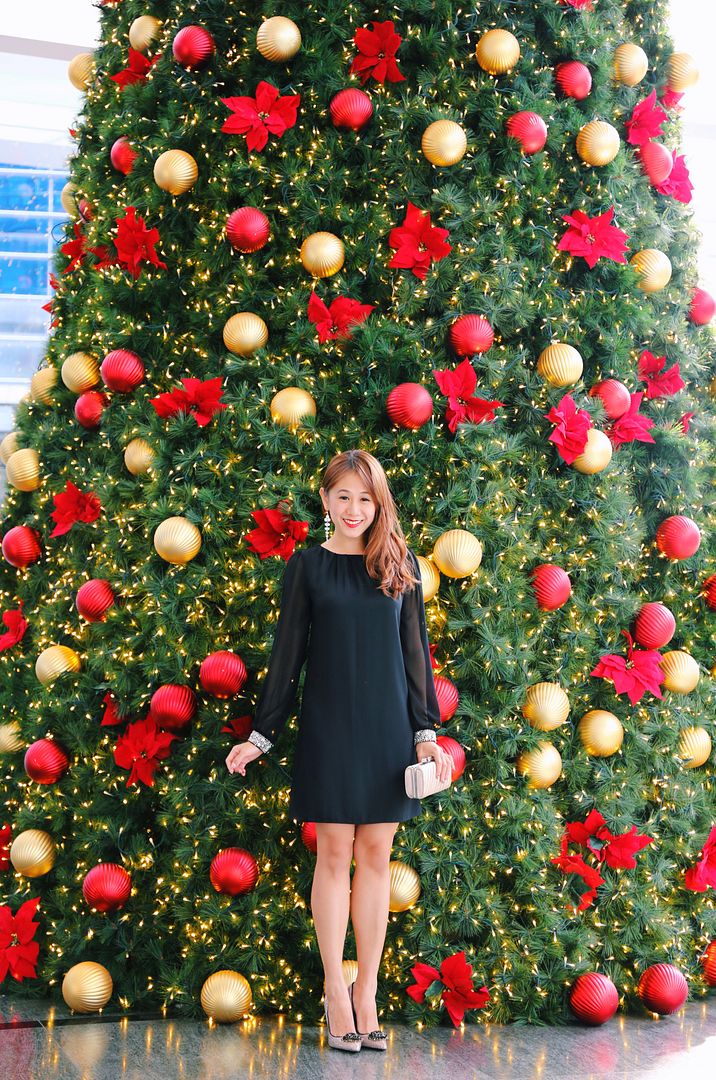 How about a little black dress that never goes wrong.
I love the gem details on the sleeves! With that dazzling feature, I hardly needed to accessorize my outfit. I threw on a pair of dangling stone earrings, clutch, put on heels and I was ready to head out.
My makeup was as simple as it usually would be (all thanks to eyelash extensions, of course!), with exception of a red lipstick. When it comes to makeup, nothing rivals the power of a red lip.
Dorothy Perkins
Billie and Blossom Black Gem Trim Dress.
Dorothy Perkins
Sparking Heels
Dorothy Perkins
Dangling Stone Earrings
Accessorize Gold Clutch
2. Boyfriend's Family Christmas Party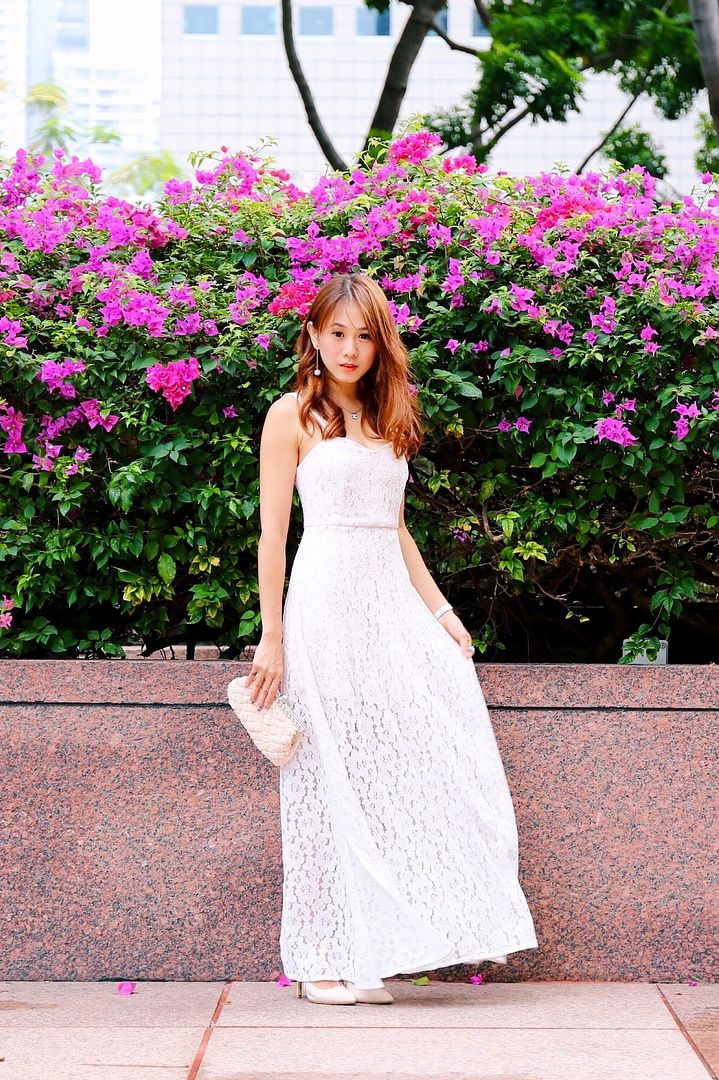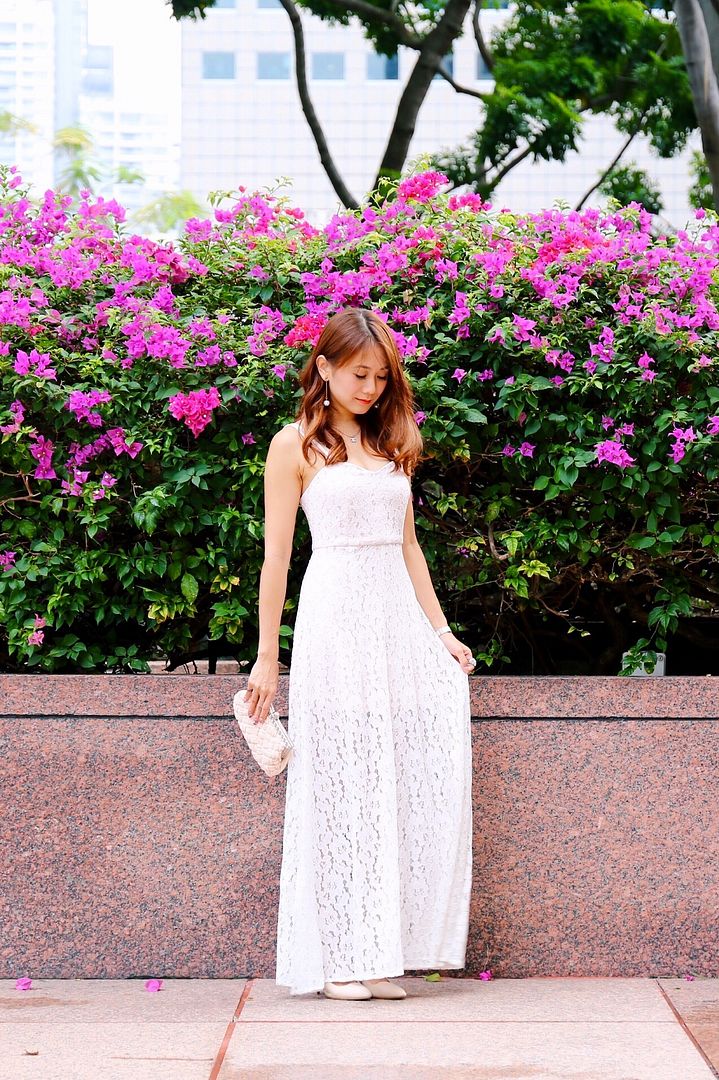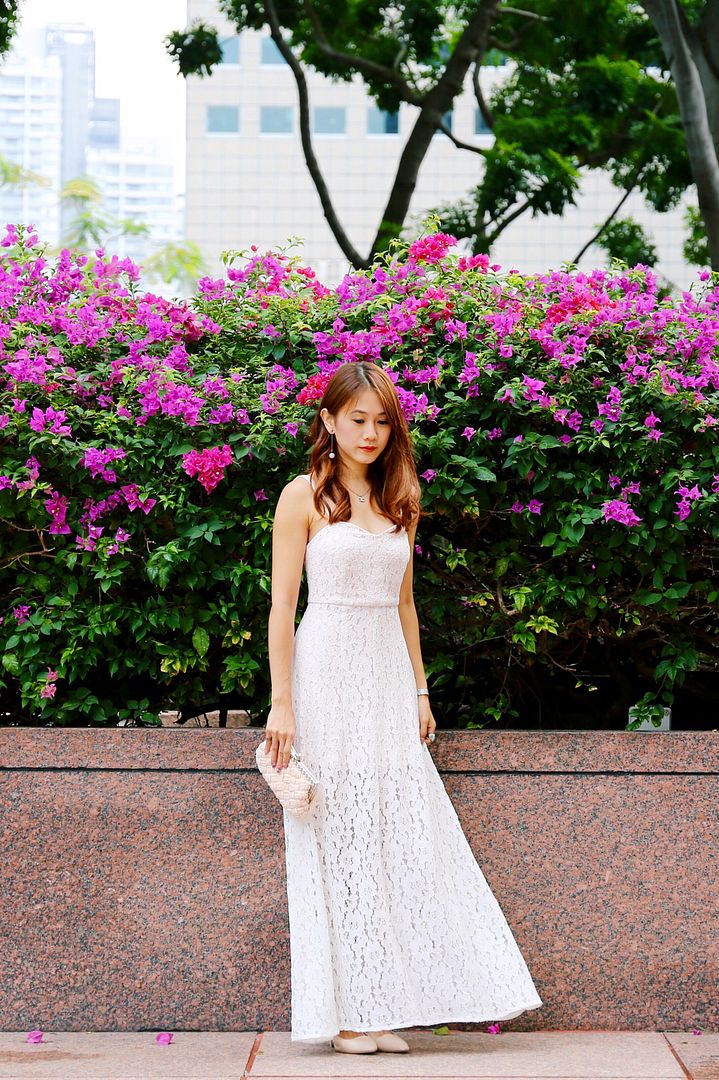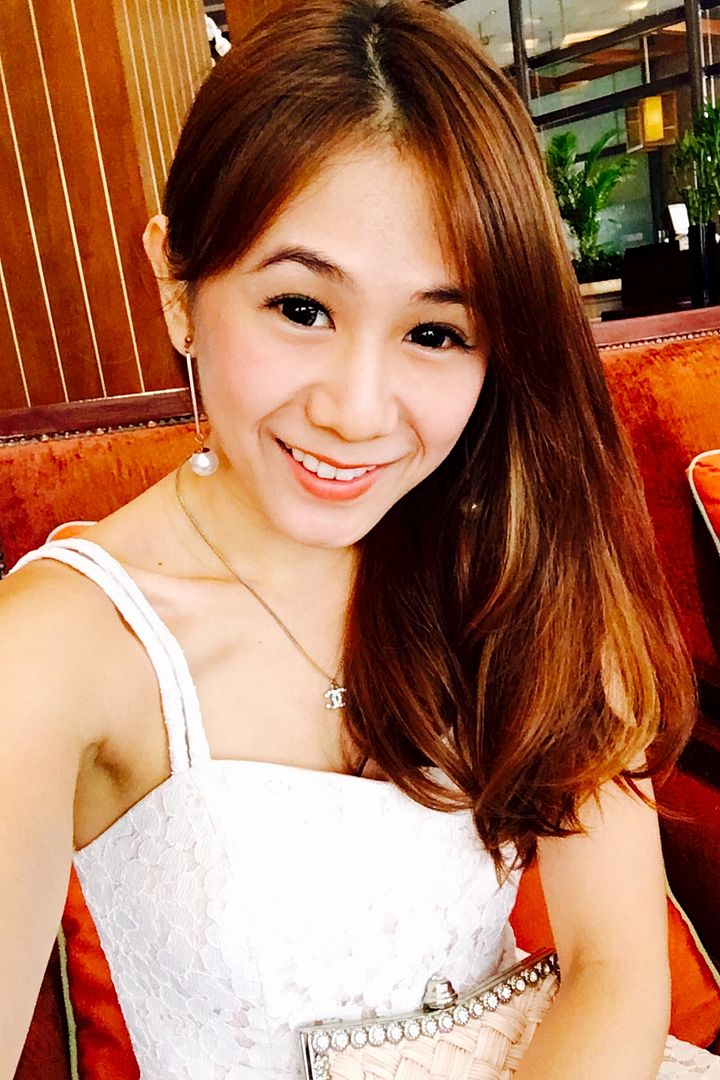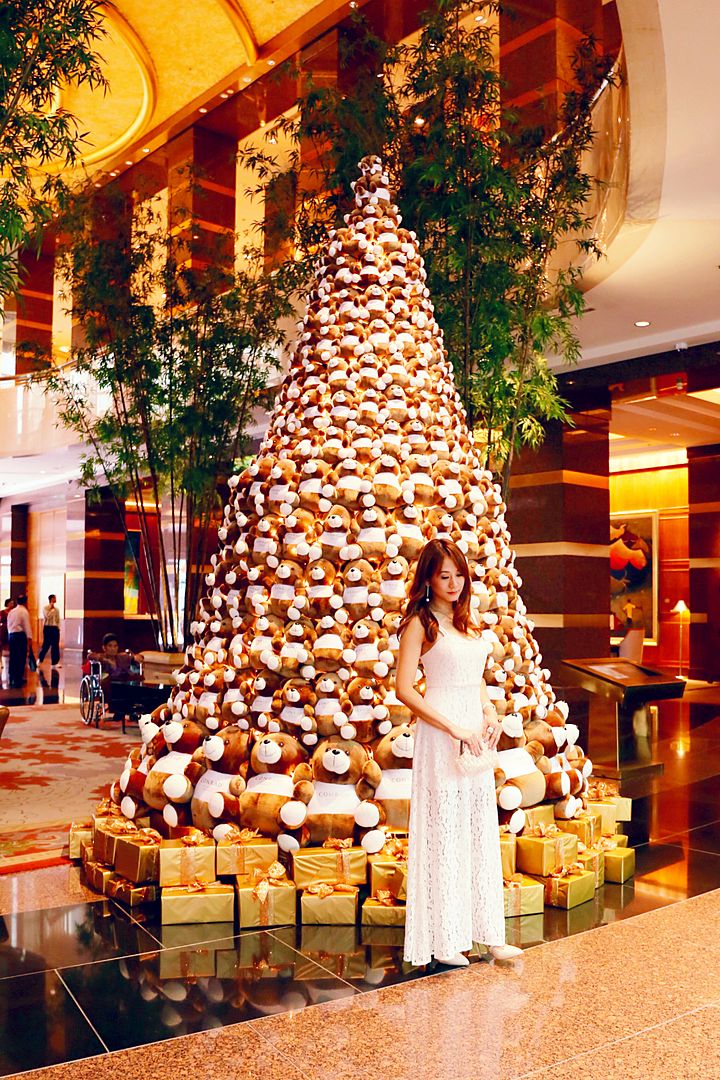 I don't know, maybe it's the first meet up with them? It's a Christmas party and you do not want to overdress with all the bling and thick makeup, neither do you want to go underdressed.
I would go for lighter colors like white or a pleasing light pink. My usual makeup regime is usually light. I like I go easy on the eyes ever since I have the extensions, aside from the makeup base which I applied over the face, I do not put on anything else. A peach pink blusher and orange-colored lipstick.
Hollyhoque
Lady in White Lace Maxi
Ohvola
Strappy Heels
Diamonated Weave Clutch
3. The Christmas House Party
I like the play of black lace in this blush jumpsuit. Did I mention that I also like the waist sash? If I ever starve my face with so much food that my tummy explodes, I can easily release the sash.
Dorothy Perkins
Petite Blush Jumpsuit
River Island Gold Envelope Clutch
Daniel Wellington Dapper Watch
Dorothy Perkins
Sparking Heels
4. Casual Christmas Luncheon House Party
I go very light on the lip color for this look as well, a light shade of pink lip color with pink blush.
Hollyhoque
Vella Mesh Top
Forever21 White Denim Shorts
Miu Miu Clutch
Far East Plaza Platform Sneakers
5. The Girls' High Tea