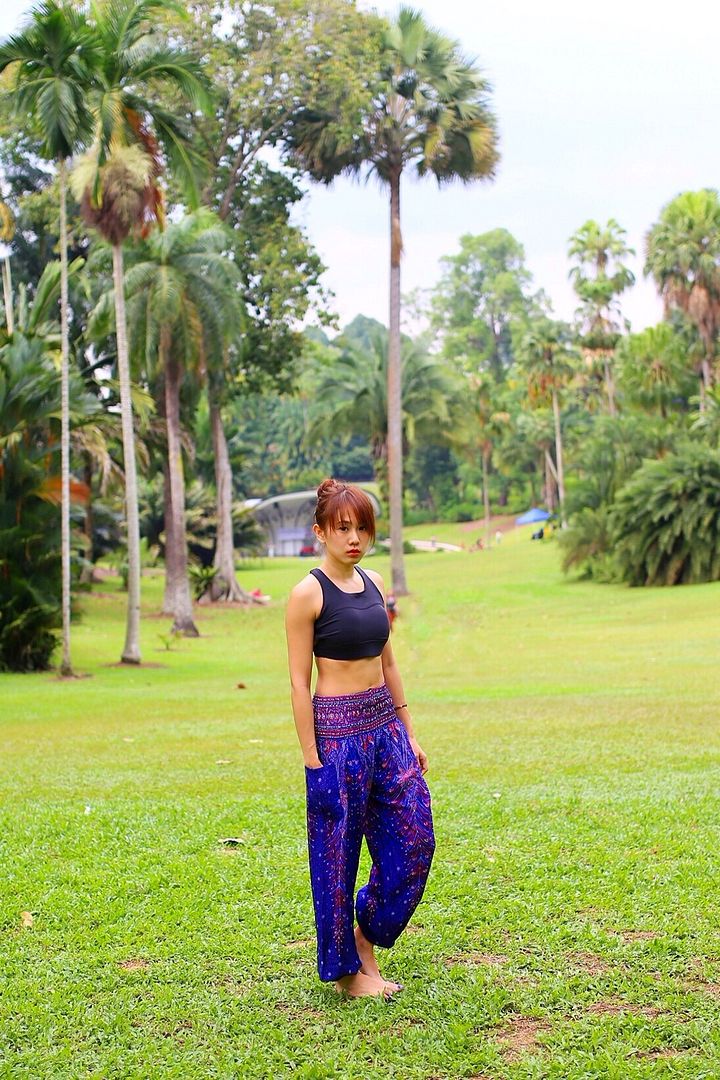 Christmas is coming! Whenever a big feasting festive draws near, I would clock more hours in the yoga school. But there are days where time permits me to go to the school and so, I would do some self-practice at home. Starting your day with a morning exercise will rev up your metabolism! In this post, I put together some exercises/ poses I find most effective to burn off overall body fats, targeting more at the belly and thigh.
I am really bad at videos and this is probably only my second time doing a video and I first apologize for the amateur presentation! Therefore, I have picked out some of the poses in the video which I felt needed more attention and I would like to talk more about their benefits!
1. Forearm Plank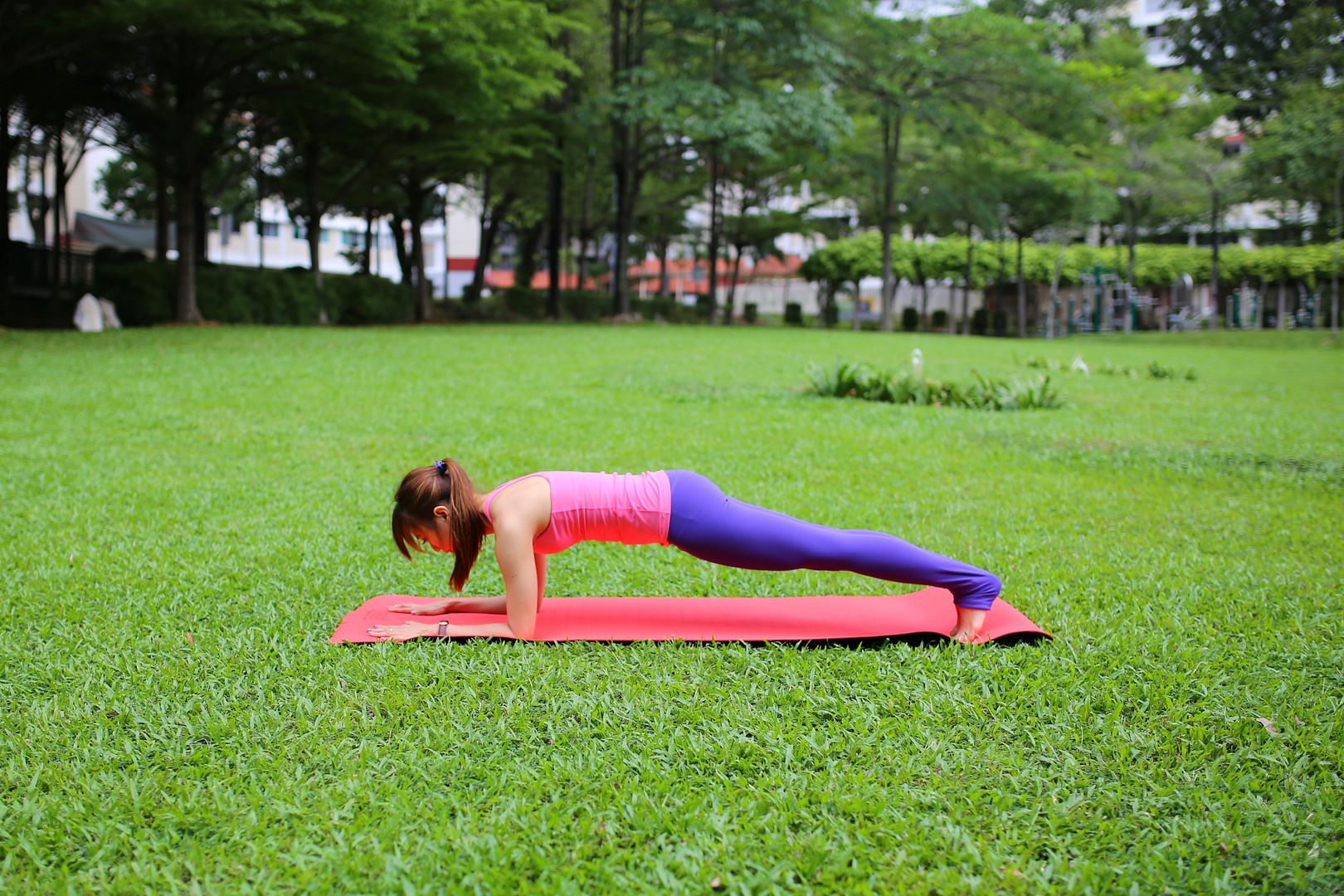 This used to be one of my dreaded poses in core classes but I have grown to accept it for a good, strong core. In core classes at Pure, we do this as much as 4x 1 minute throughout the 60 minutes class!
When you are doing this pose, remember to round out the back to avoid sinking too much weight into the lower back which will cause bad aches. Keep the core engaged all the time so the body will be in a straight line. This is to protect the body as well.
For me, the way to stay in the posture would be to keep the mind clear and relaxed, look at a spot in front of your palms, do not think of the running time and 1 minute will pass by like a breeze!
2. Side Plank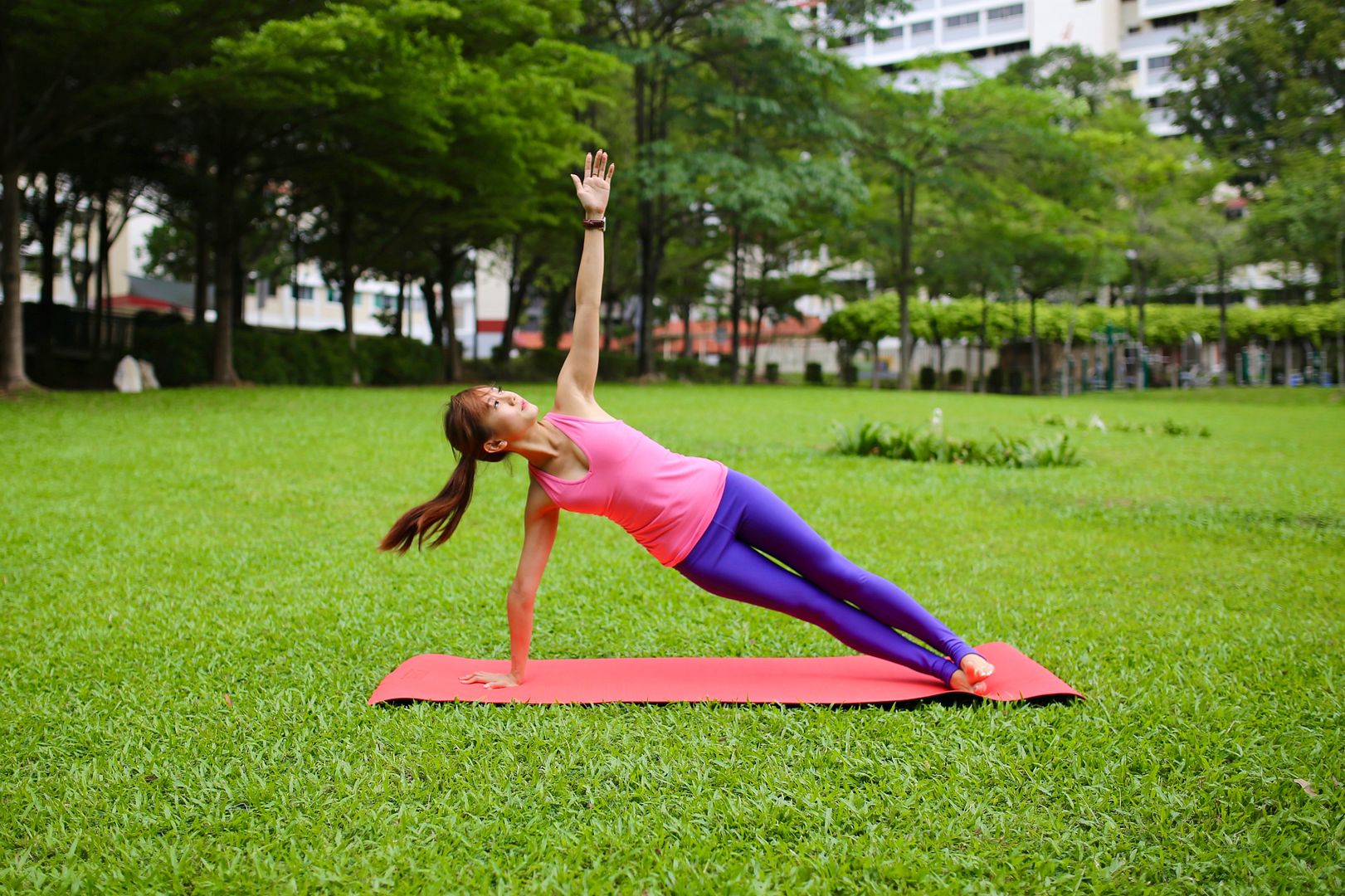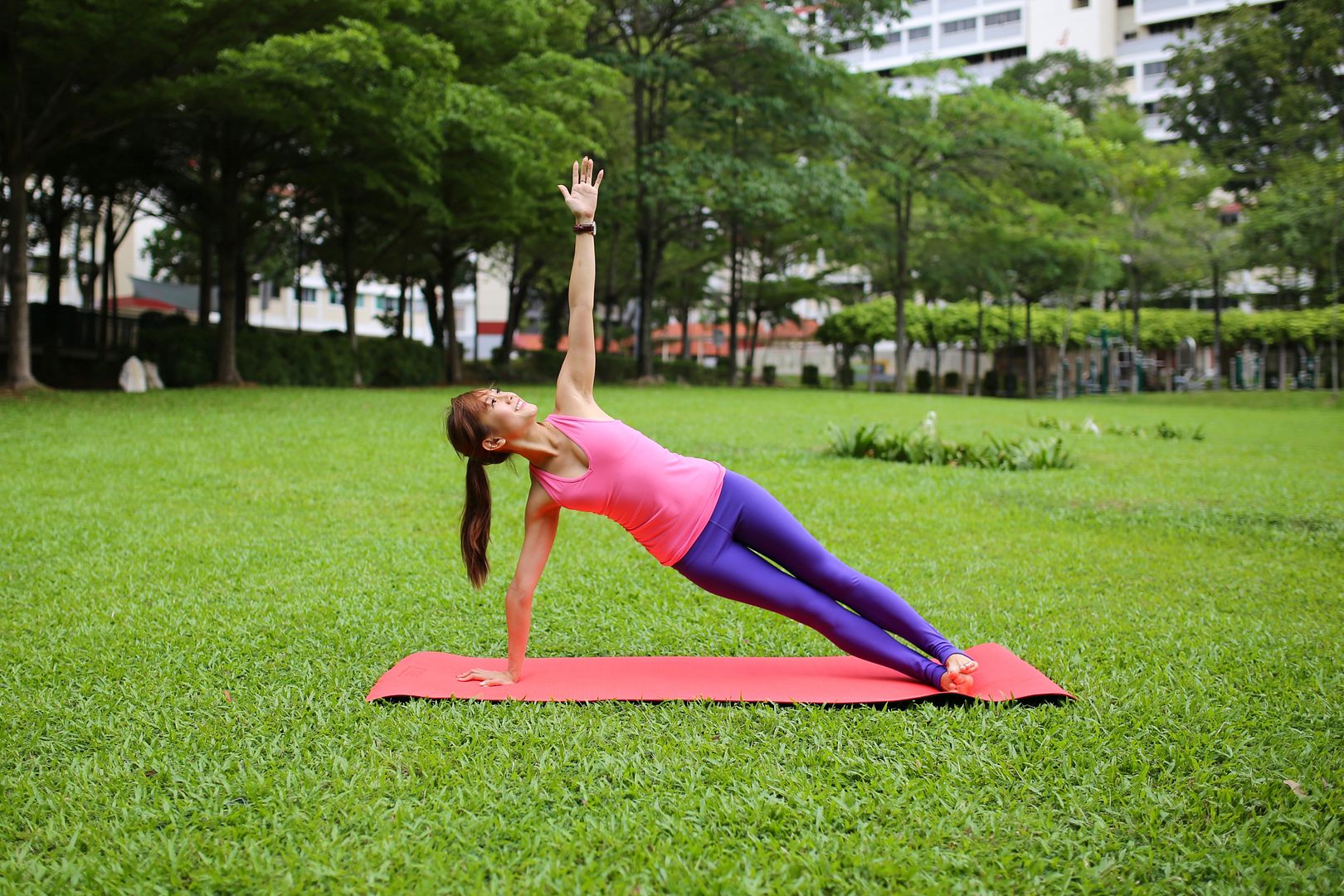 Always keep the arm above the wrist to be able to hold posture for a longer period of time. Just like forearm plank, keep the core engaged so the body will be in line.
3. Side Plank with Variation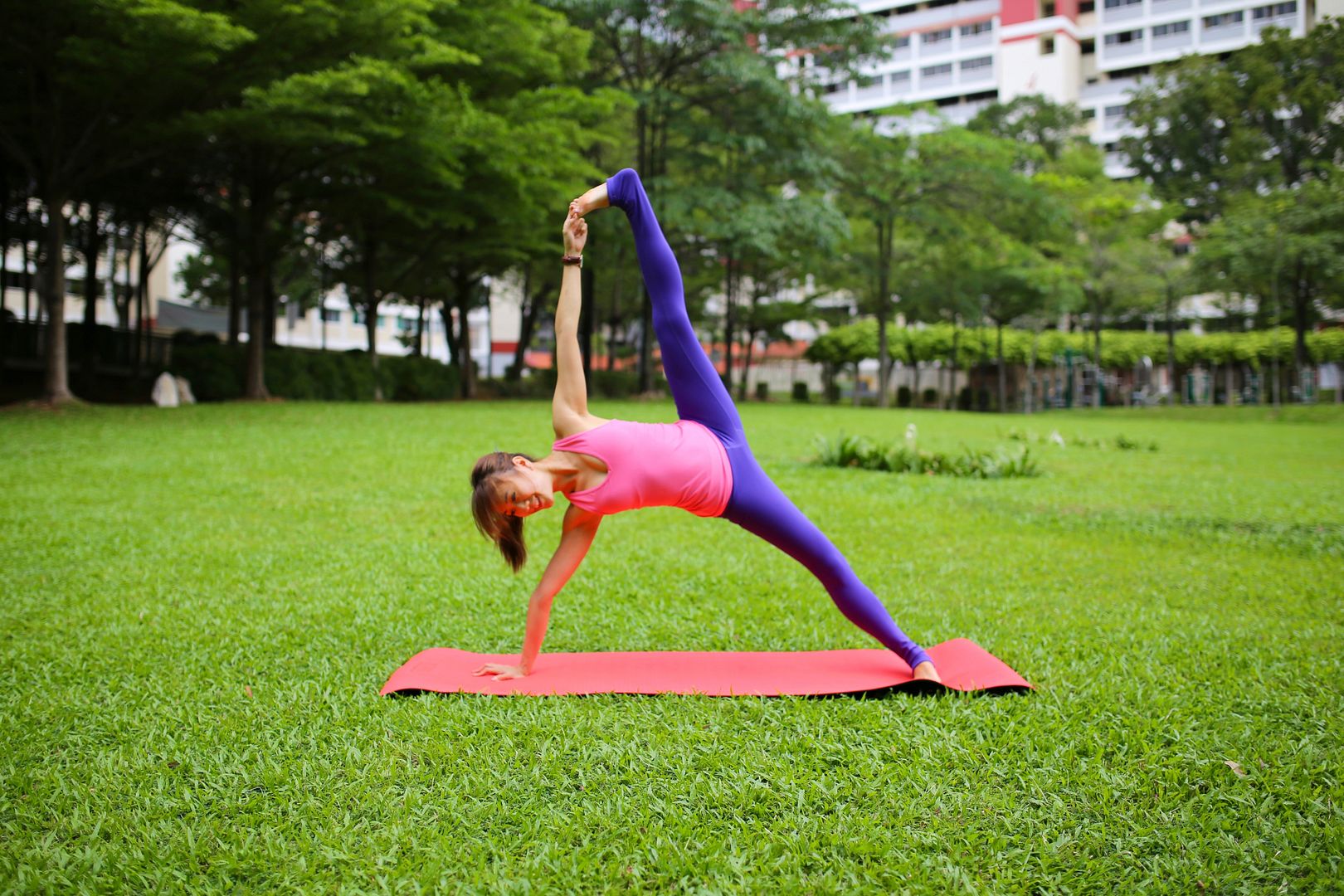 If you find side plank too easy, you should start to do a side plank variation. You can start by putting one leg on the other thigh (as per the video) or hook your big toe to your first 3 fingers and lift.
Besides supporting more weight now all onto just 1 arm, balance will come into play too therefore it makes the pose a little more challenging!
4. High Plank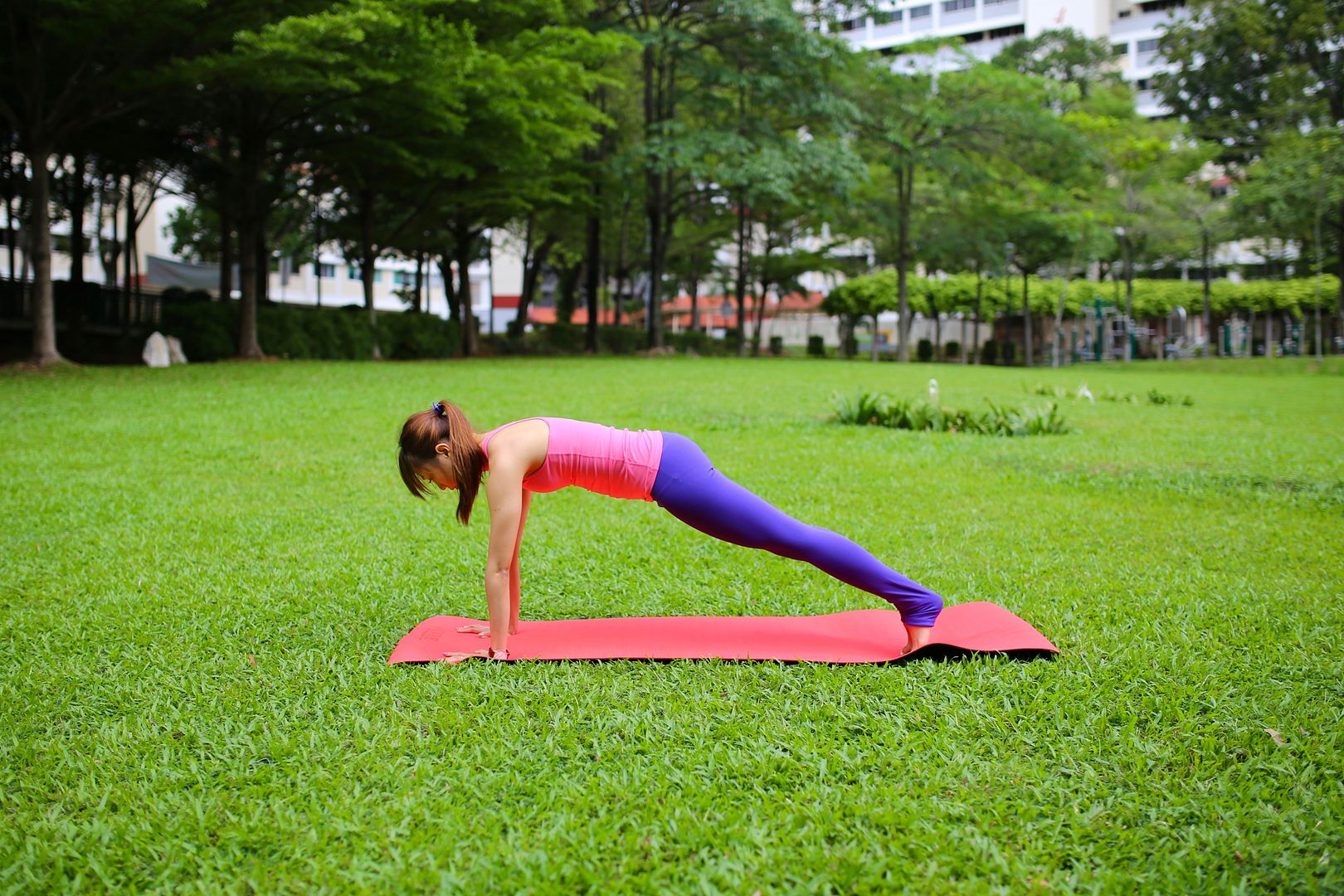 This is an advanced version for forearm plank. The same tips apply.
Press your palms down onto the mat.
Keep all 10 fingers spreaded out evenly.
Round up the upper back.
Keep the arms above wrist at all times.
Keep the core engaged!
5. Low Boat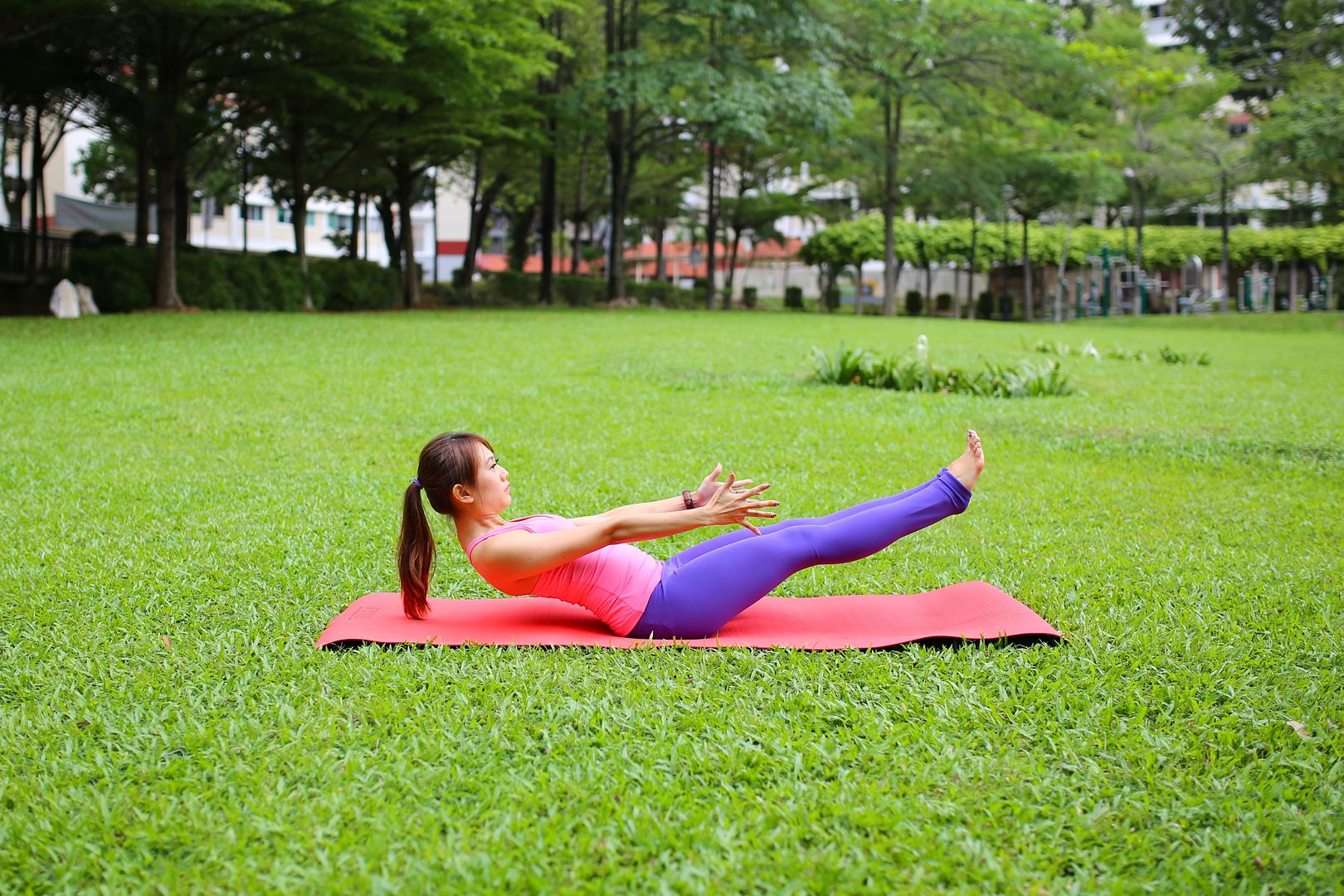 I still can't master this properly cause of my weak lower abdomen but this will not stop me from doing more! I have been taught that the more you dislike a pose, the more you can't do the pose properly, it means you need to spend more time on them!
For better results, do this set twice! The maximum time you need would be 25 minutes to do this set of workout twice. I would do this workout in the morning before my shower. We can all do this workout at the comfort of our own home, no need for any equipment so no excuses to say we do not have the time now! With the festive drawing closer, feasting will be starting soon! Suck it up now and you won't have to suck it in later! It's time to embrace the morning workout! Flat and strong core, here we come!
If you are more interested in classroom sessions of workouts that will keep you in shape, Nuffnang SG is also giving out 3 pairs of 1-month Kfit access passes (worth $198 each) on their 12 Days of Giveaway! Stay tuned to their Facebook page from 14-25 Dec for exciting prizes you could walk away with!
This post was created as part of Bloggers Guide to Xmas. For Christmas tips, sneak peeks and giveaways from the Blogosphere, hop to
XMAS Local Guide
to read now!