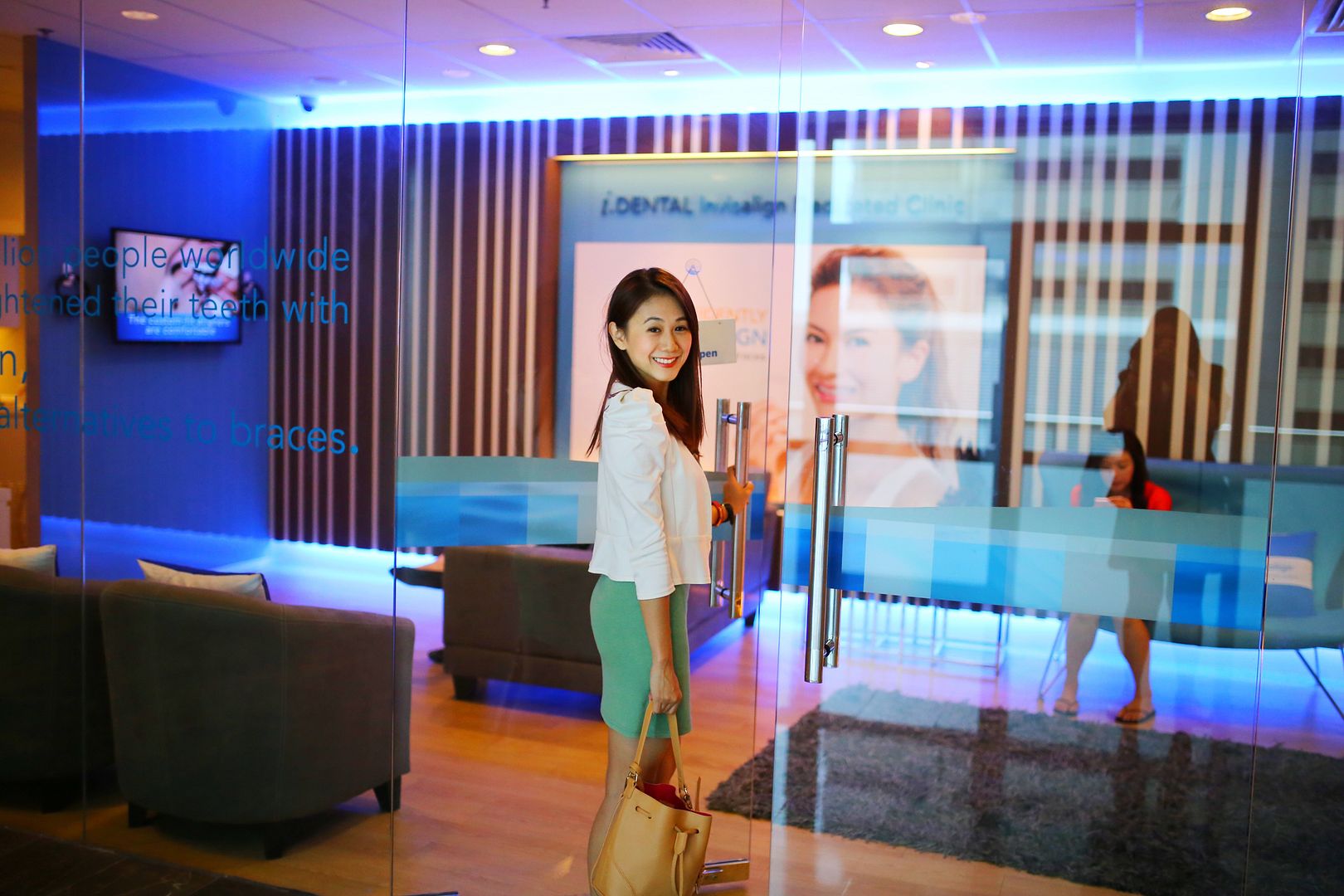 Paid a visit to
i.Dental
a few weeks back to explore the option of Invisalign. I have had my braces done in 2010 for 1.5 years and my front 2 teeth have since shifted a little.
i.Dental
has been in the industry for over 25 years, providing their patients with integrated dental care using the latest dental technology from a humble clinic in Ubi to their current stable of 4 practices today.
i.Dental
has also been appointed by Align Technology as the flagship clinic for Invisalign in Singapore!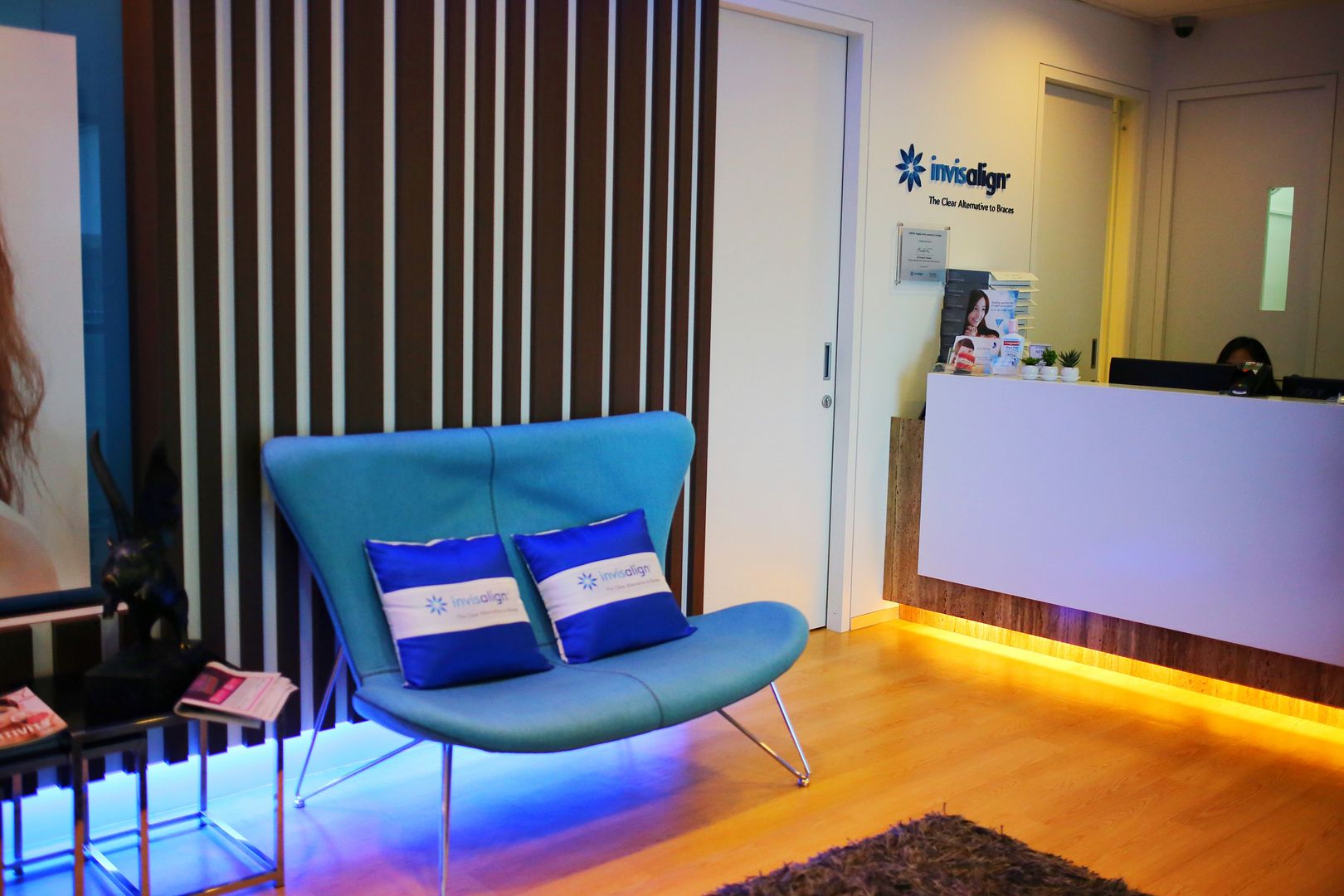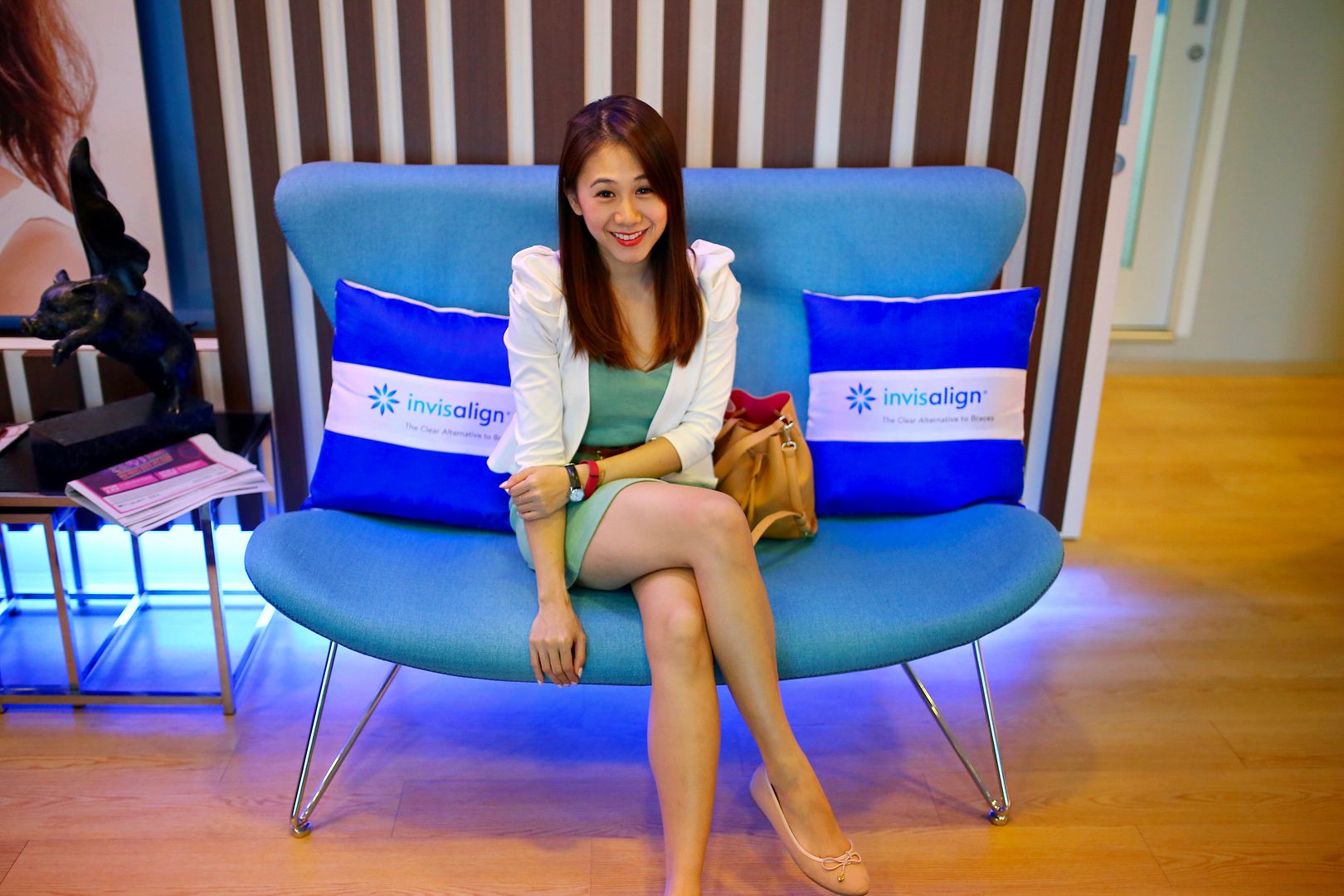 They have also been accredited with the Diamond Provider status in 2015 – awarded based on the number of cases the clinic has treated and Diamond status is the highest in Singapore currently. As of today, they have already treated more than 1000 cases!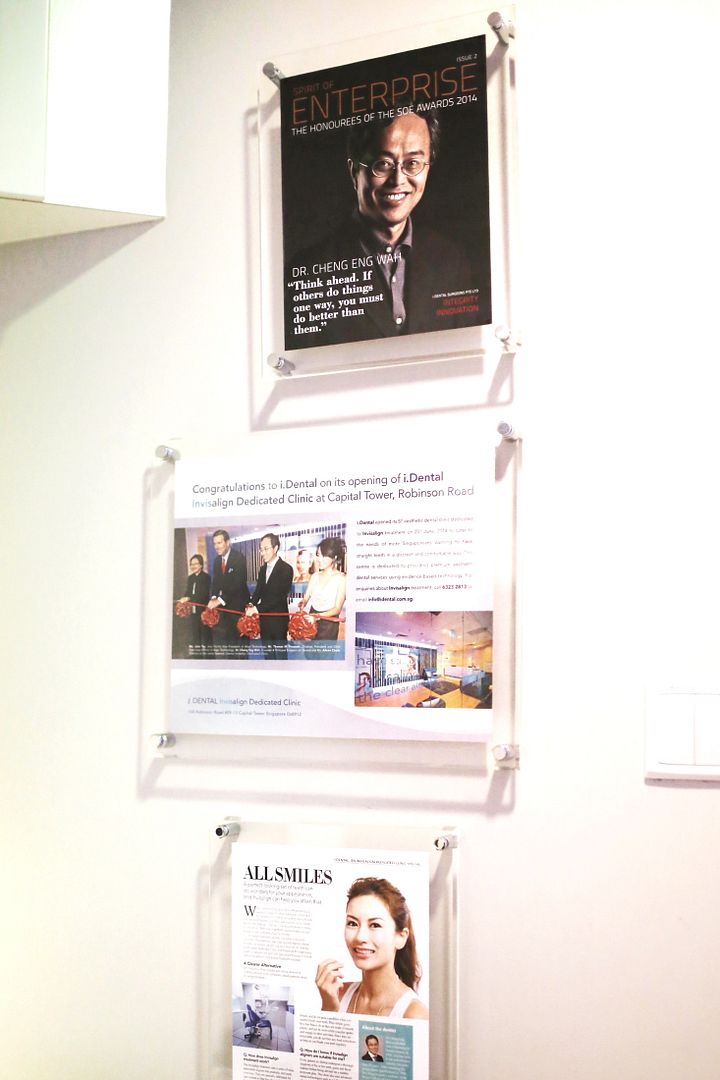 At my first appointment, I was whisked into the x-ray room to get my very own profile done. At
i.Dental
, they have amazing technology, I was really excited to come back for a consultation session with Dr. Cheng where I would get to see my 3D profile!
It is true that a lot of patients
choose a clinic based on the cost of dental services, it could be cleaning, surgeries or in this case, for Invisalign treatment. However, there are other factors to look beyond the price such as the skill and experience level of the dentist and how comfortable you feel at the clinic. These factors are most important to me and they should be to you as well.
The outcome of your treatment is heavily dependent on the skill and experience of your dentist. Many people thought that having just a straight set of teeth at the end of their treatment is all that matters. However, an experienced dentist will ensure that the finishing of your treatment is good by considering other factors such as your teeth angulation, the bite of your teeth, all the way to your soft tissues.


Some were also disappointed when being told by their dentists that Invisalign will not be suitable for them. However, the truth is that they were not rejected by the Invisalign system, but by the dentist who do not have enough clinical experience to treat his/her case.
Invisalign is not new to me and you but I have to re-emphasize it's wonderful benefits! It is comfortable, removable and most importantly, virtually invisible and discreet, especially important to ladies who do not like the metal cubes on your teeth for that many months.
I was very lucky to be able to have a consultation with i.Dental's founder, Dr. Cheng Eng Wah who has over 25 years of orthodontics experience and is the first dentist in Singapore to be awarded the Diamond Provider status in the individual category! What I loved best was that Dr Cheng not only analysed my teeth but also my facial profile. He actually explained what he will do to help me achieve the ideal profile.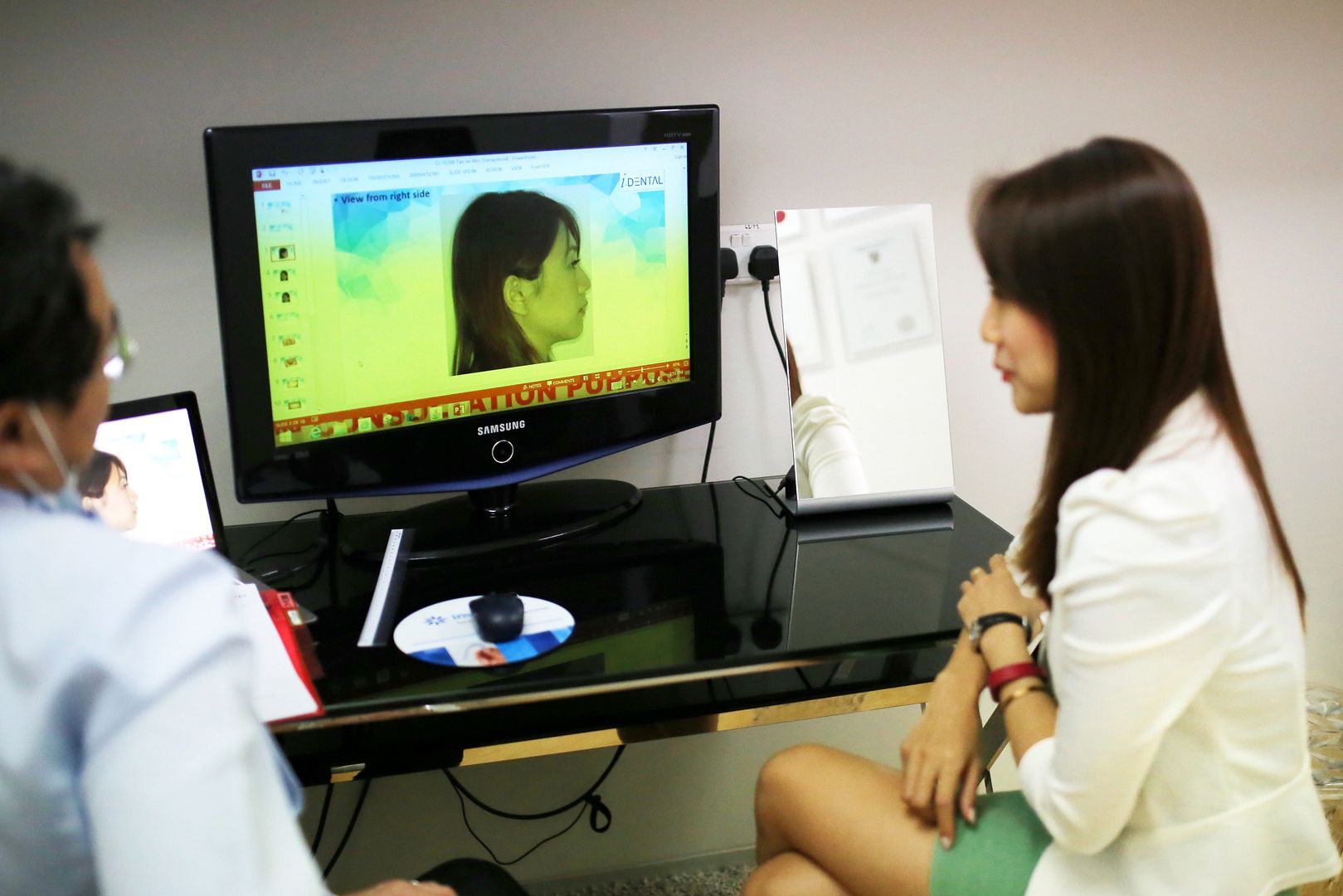 In aesthetics it is known as the "Golden ratio" -1/3 rule for upper, middle and lower face). Dr. Cheng analysed my facial profile and shared that my ratio is good, (that I had nice lips and face shape!) and there was nothing big he needed to do for my facial profile. As for my teeth profile, what Dr. Cheng suggested was that I could explore using Invisalign to close up the tiny gap in between my front 2 teeth and push the front 2 teeth in a little. (Possible to show a picture here that shows the front teeth)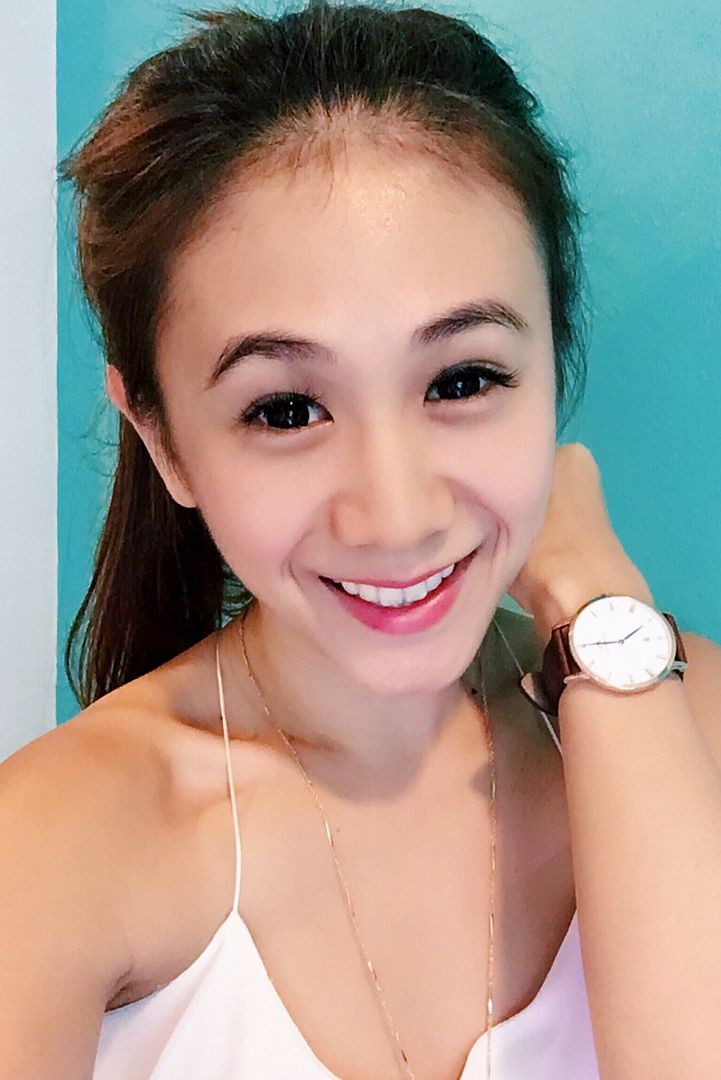 Having the assessment and understanding of how teeth fits into one's overall profile, gave me the assurance that Dr. Cheng knows how to help you achieve a set of nicely aligned teeth and an ideal facial profile.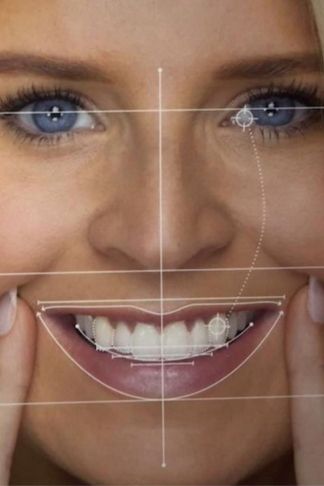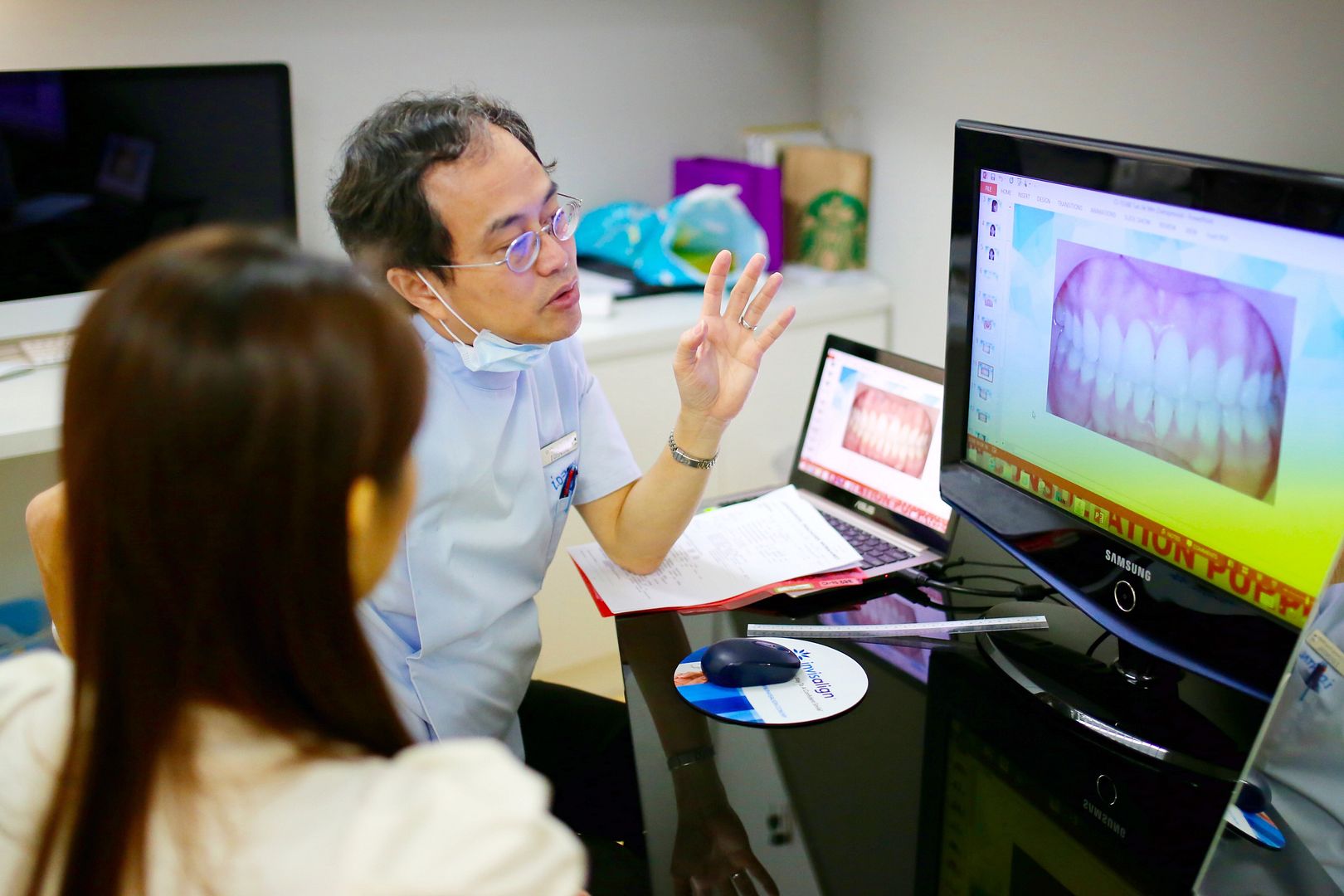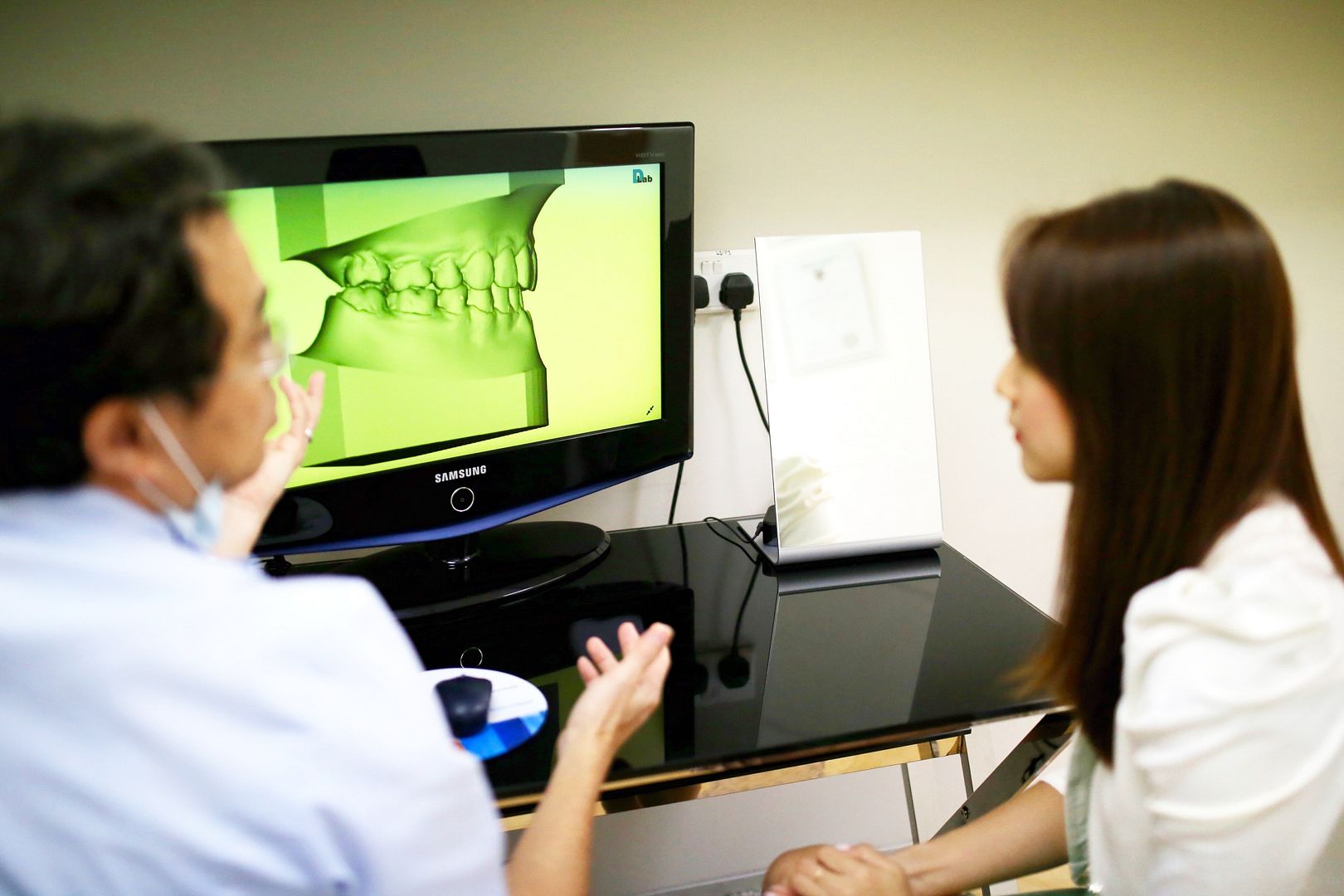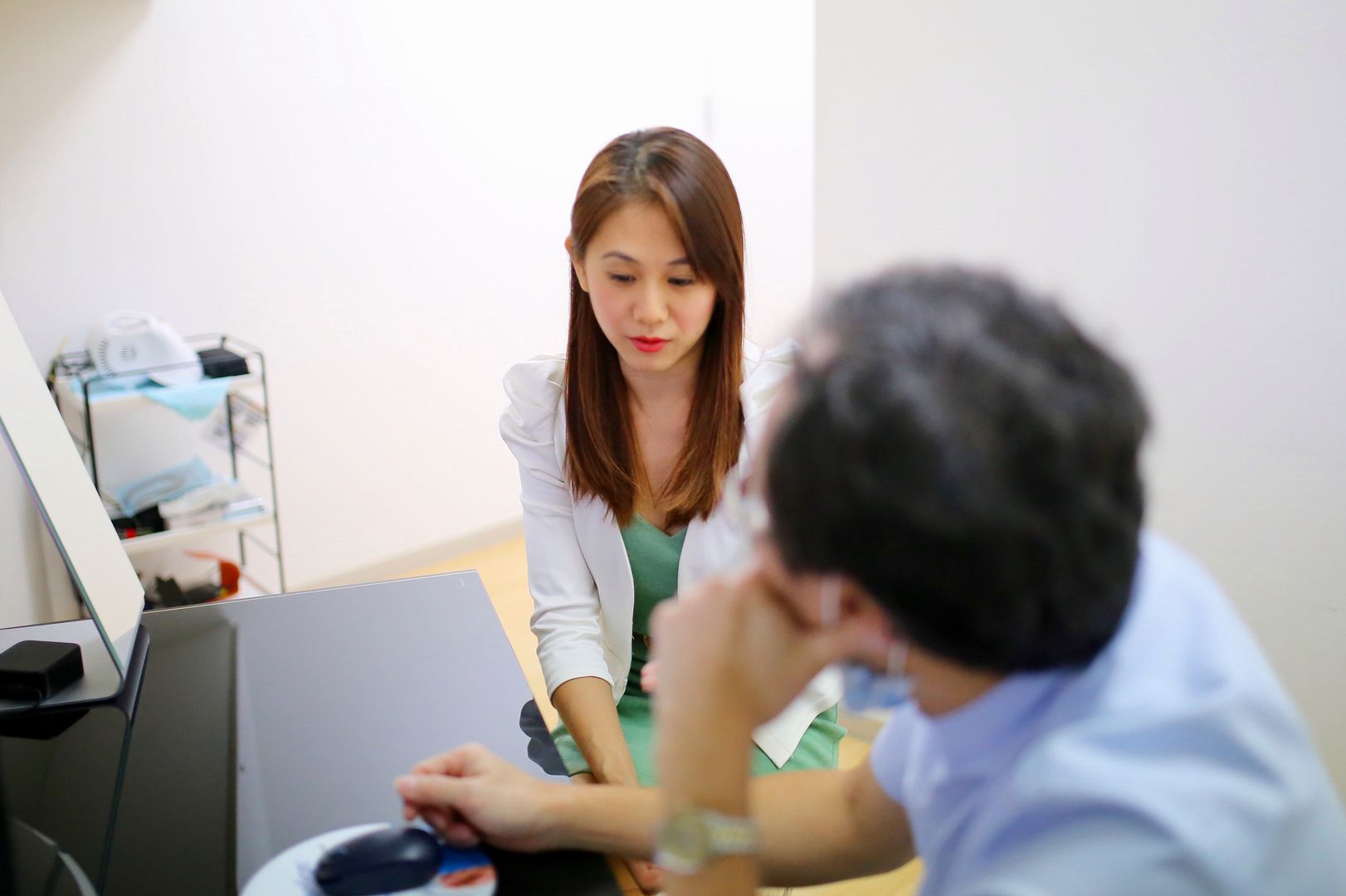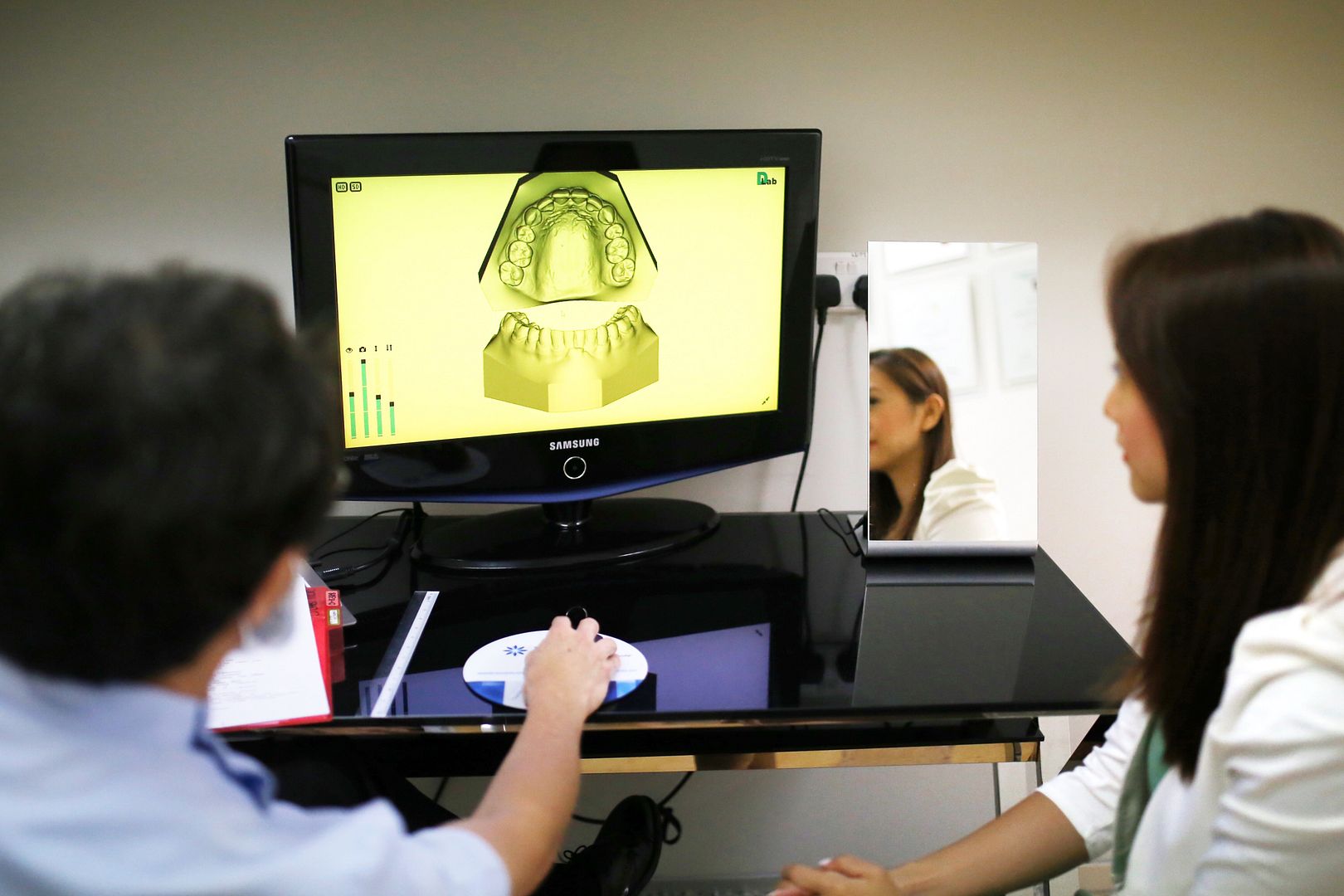 The two consultations cost S$220 (before GST) and includes: X-rays, diagnostic model and photos and Invisalign treatment starts from $4500 (before GST). If you wish to make an appointment, please call 6323 2813 or email toinfo@idental.com.sg!
i.Dental
is organizing an
Invisalign Open Day on 16/1/16, 2pm! Should you like to head down to find out more before the consultations, you can RSVP at
www.idental.com.sg/rsvp
! For students who are keen to explore Invisalign as an alternative to braces, do register and find out if you qualify for the student rates!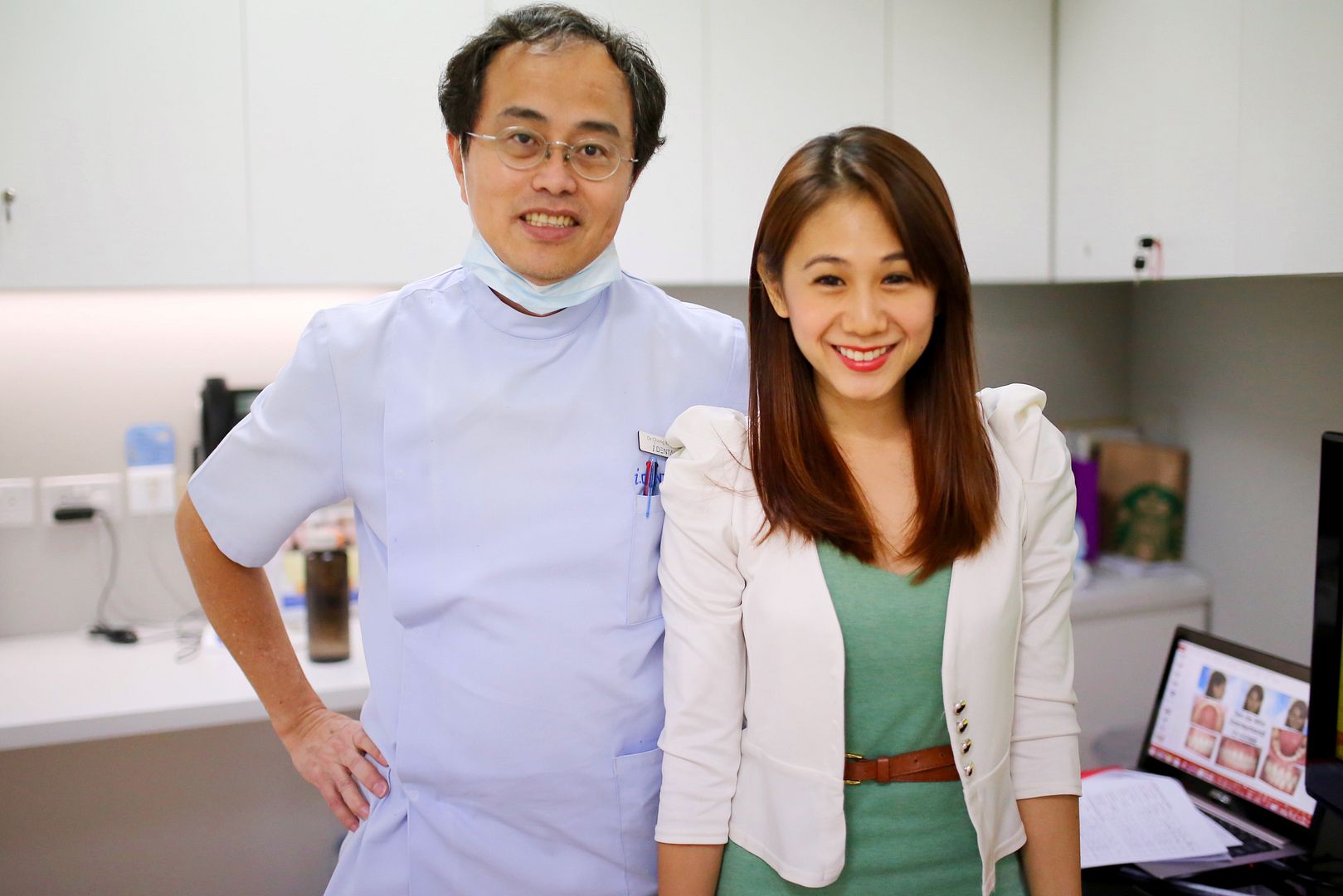 Here's a picture with Dr. Cheng who was meticulous and detailed in covering every aspect! Thank you, Dr. Cheng!