I am in the sales industry and I am on my feet at least 5 hours a day. Being on heels for hours have taken a toll on my knees and my friends know how much my knees hurt from long hours of walking.
That said, I am unable to run much because of the pain. That is one of the reasons why I chose to practice yoga.
However, though Yoga is less strenuous on the joints, many postures do require me to work on those knees too. Some of the more common postures that require 90 degrees alignment are chair pose, lunges, Virabhadrasana I and II.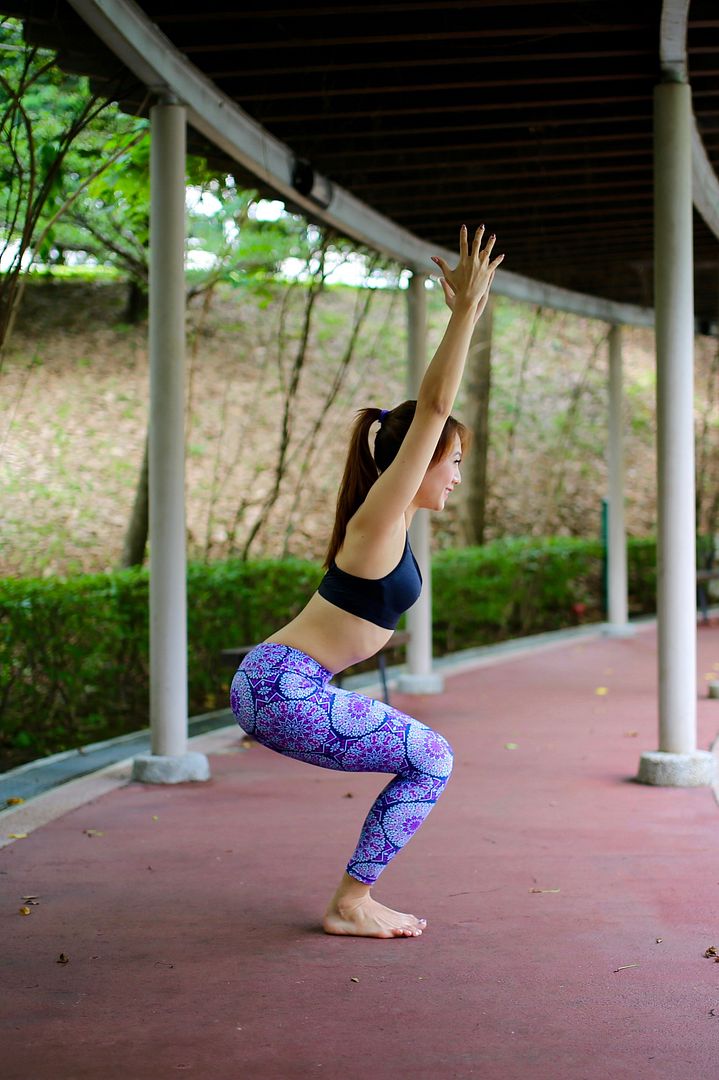 There are some poses that help alleviate knee pains and one of them are Veerasana. The benefits of Veerasana is abundant!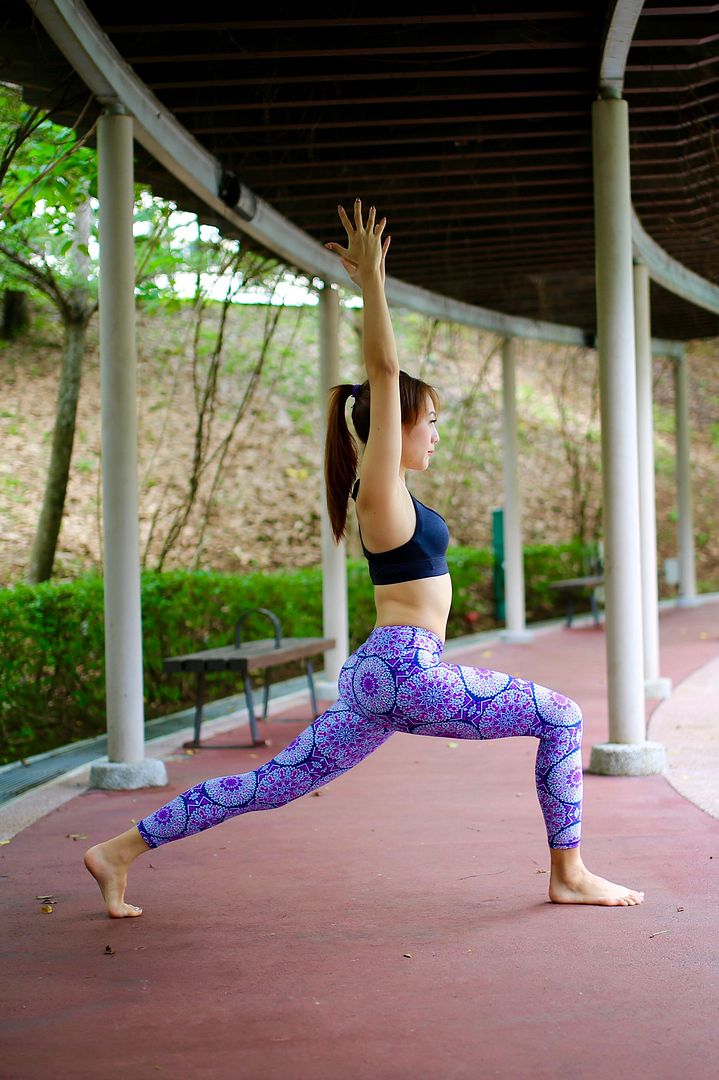 It improves the strength and blood supply to the joints like the ankles, knees, hips, lumber region, cervical region and shoulders. And as the abdominal muscles are stretched in this pose, it helps to remove fat from the region.
How to get into Veerasana correctly.
In this position there should be enough distance between the legs. Enough distance so that the front leg can be bent at a 90 degree angle. The back leg should remain straight. The arms, neck, back and back of the leg form a nice arch which is desirable in this position. To keep an arch there should be some pressure on the back leg and foot to maintain balance and also to move the strain away from the front knee. The arms should remain close to the ears.
And if your balance is there, you can lift your head upwards.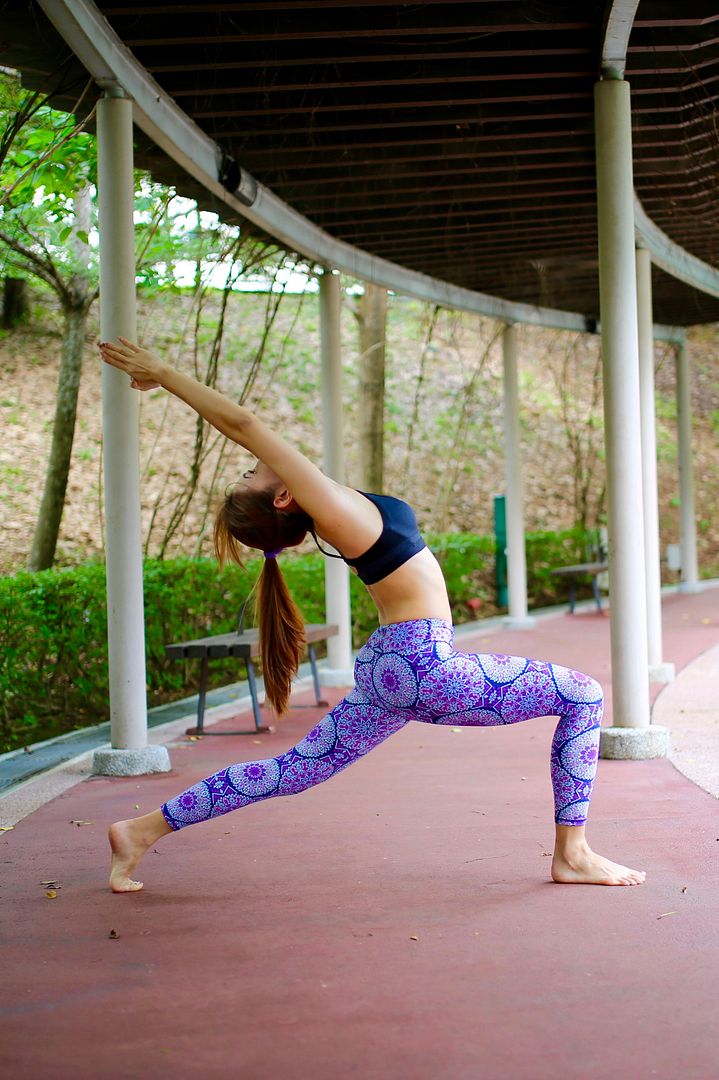 My manager knows of my joint pain and is always on a lookout for something good for them, and that is why I was introduced to BRAND'S® ActivMove! Thanks, Christina! :D
I always thought BRAND'S® offer just health drinks like Essence of Chicken, Bird's Nest and collagen drinks. So I was very excited to receive their parcel of BRAND'S® ActivMove and am delighted to know that it is proven to be2x more effective than glucosamine! If you experience joint problems too, please know that this is not just an "elderly" problem, youths who participate in regular rigorous physical activities like long distance running, sprinting should also take extra care of their joints!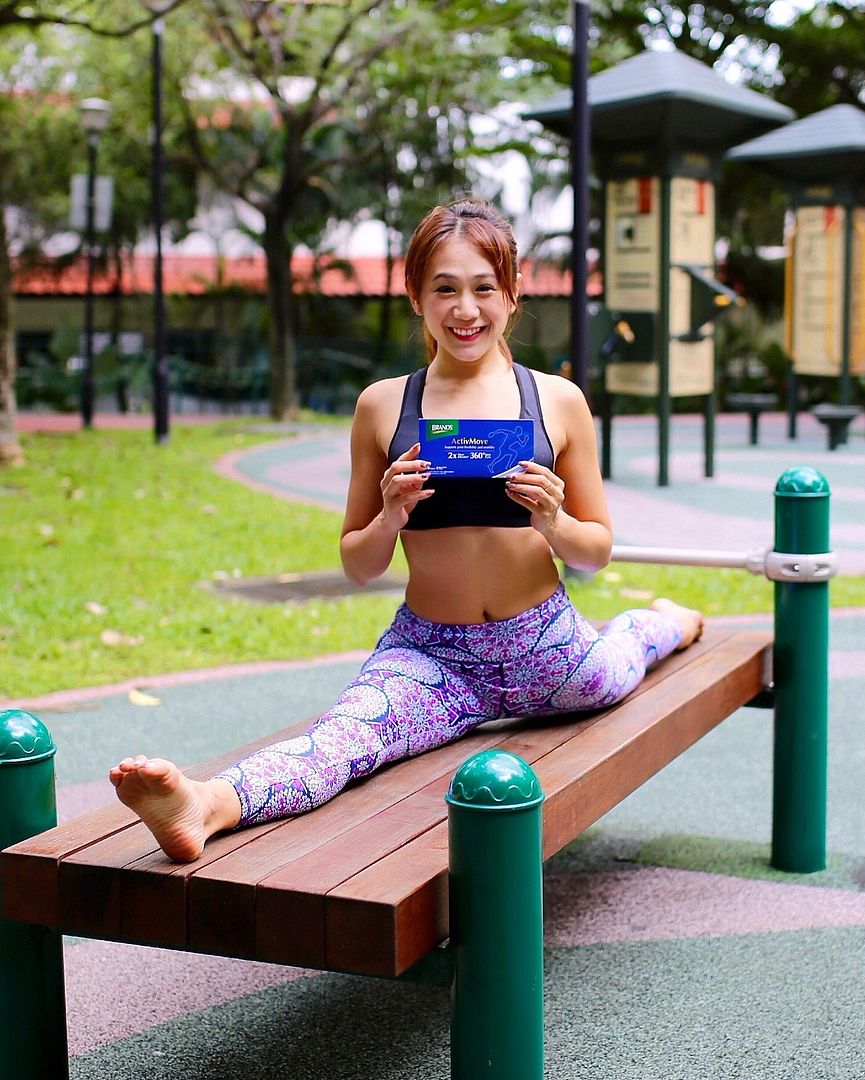 I have been taking glucosamine supplements for awhile and I like how BRAND'S® ActivMove's ingredients are more effective. Let me share what the numbers on the packaging mean.
Created with UC-II® (a unique collagen ingredient), it is scientifically proven to be more than 2X more effective as the combination of glucosamine hydrochloride and chondroitin sulfate in promoting joint comfort and mobility!
360° joint protection means that BRAND'S® ActivMove provides well-rounded benefits for overall joint health through:
Supplying joint nutrients
Protecting existing joint structures from further deterioration
Promoting self repair of joint structures
In short, BRAND'S® ActivMove uses the best ingredients which are proven to be more effective for our joints!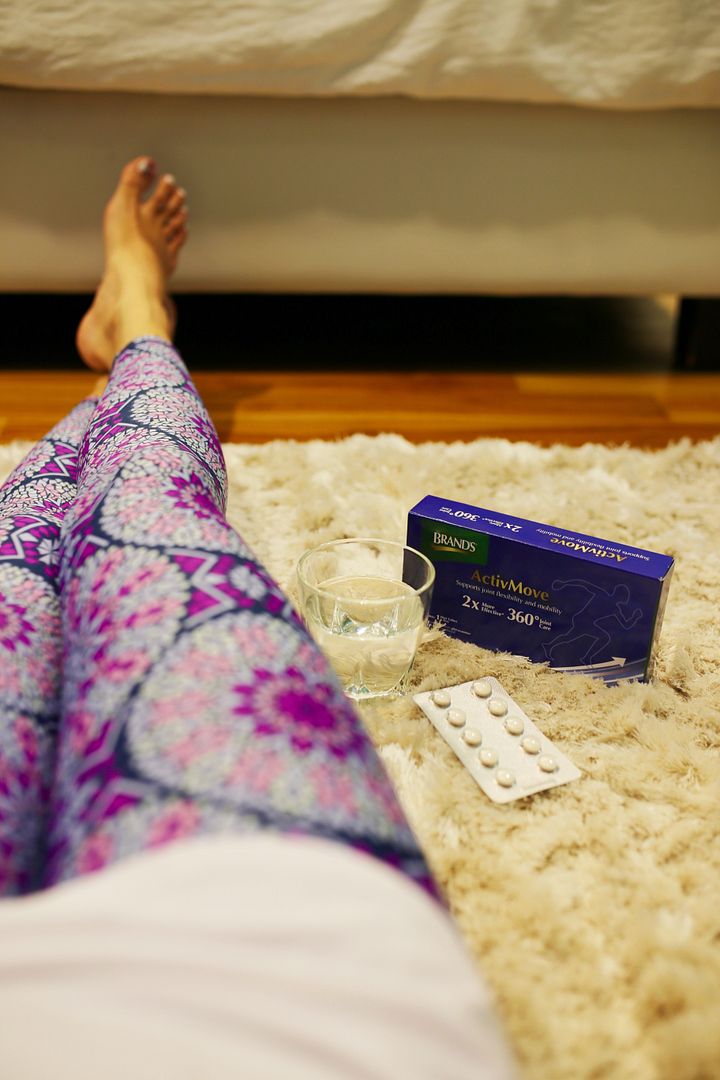 For about a week now, I would take 1 mini tablet in the morning before I go out for work or yoga. You just need to take 1 mini tablet, once a day! This mini table is 40% smaller than regular joint supplements so if you are someone who is particular about tablet sizes, this is the supplement for you!
After about 7 days of taking BRAND'S® ActivMove, I feel that my knees discomfort alleviated about 30%. I am able to attempt poses like hero pose which I haven't been able to do during Bikram classes for sometime now. I strongly believe that the quick results is that the quick results is due to the unique collagen ingredient, UC-II®, which is scientifically proven to be 2X more effective than the combination of glucosamine hydrochloride and chondroitin sulfate! Considering I used to take 2 huge glucosamine tablets a day previously to just 1 mini tablet now! If you also suffer from joint pains, wait no more!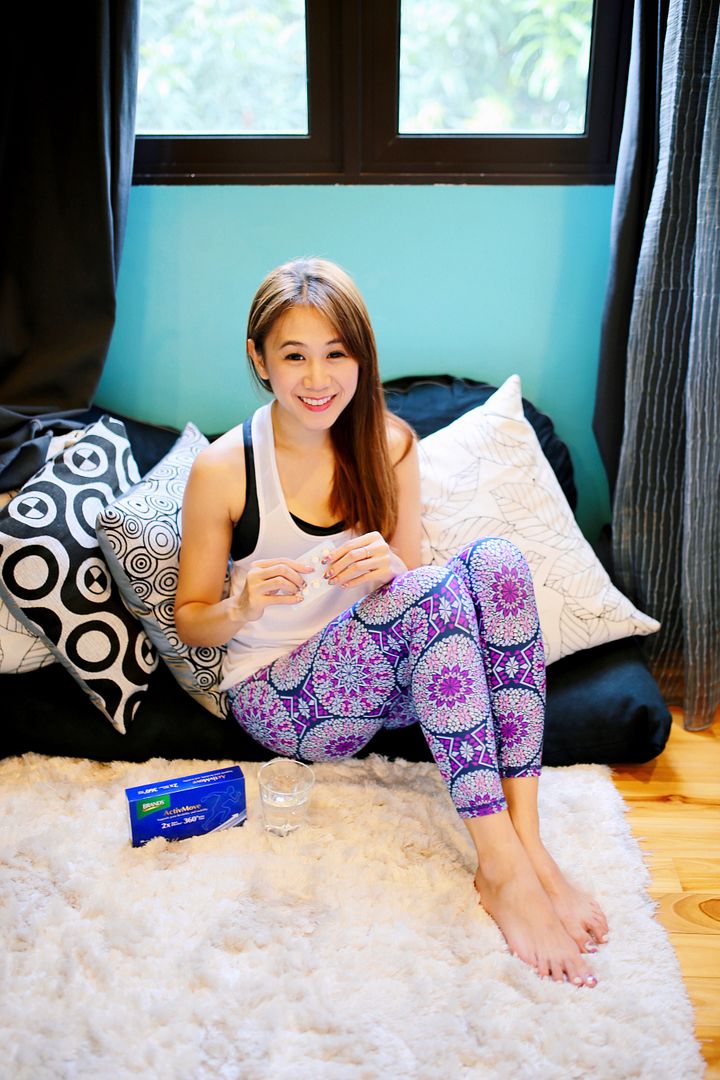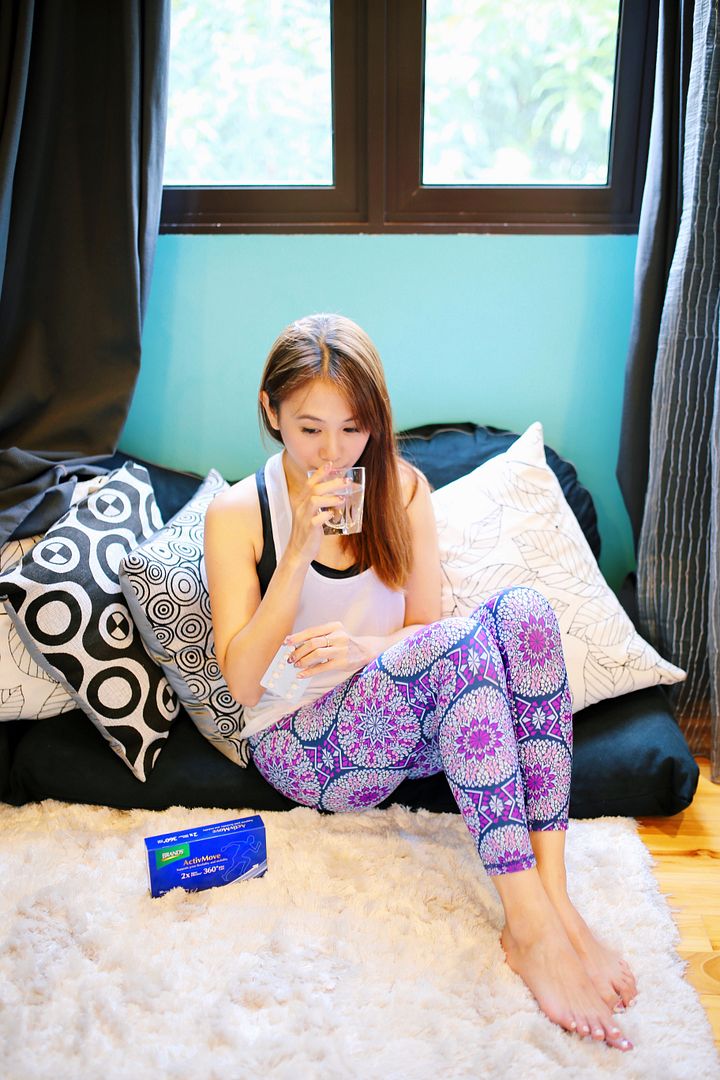 BRAND'S® has very kindly extended a
10-day trial
for you today! Simply head over to their
10-day trial
sign up page, fill up the form and you will receive a trial pack worth S$25 mailed to your home address! That's not all! After the 10 days, share your review of the product with everyone else via your facebook and tag
BRAND'S® SG facebook
to win $100 worth of BRAND'S® products!
I am almost done with my trial packets and will have to make a replenishment from
BRAND'S® e-store
which is made so convenient for us! BRAND'S® ActivMove is also available at your nearest Watsons, Guardian, Unity!
If you are looking for Christmas gift ideas or just a gift to show your loved ones you care, do consider getting them BRAND'S® ActivMove if you know they've got joint pain. Trust me when I say joint pain can really hurt and affect your daily lives!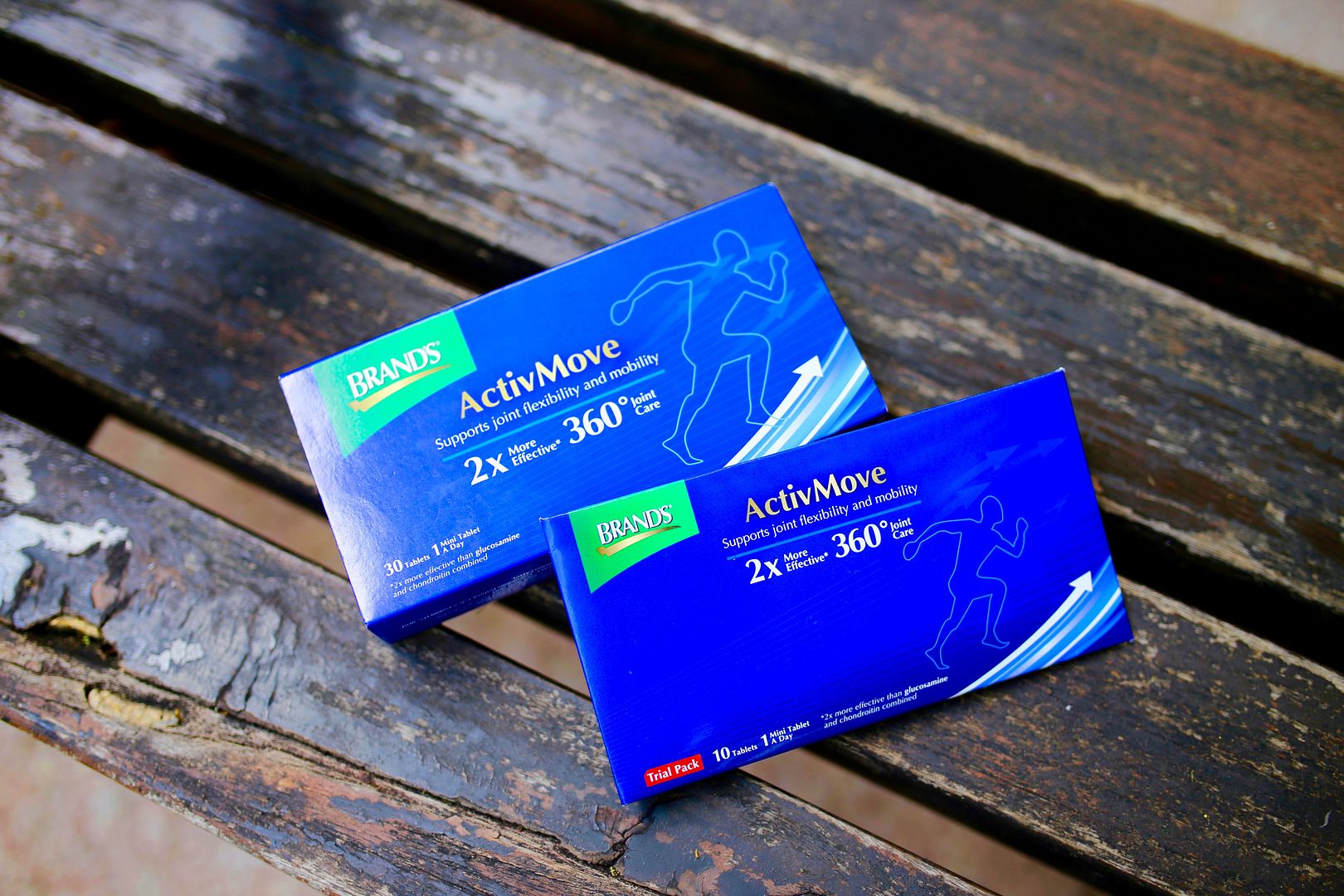 Our joints are probably one of the least cared for parts of our body as we are often more concerned with the health of our heart, lungs and other major organs. Our joints carry our weight and move us effortlessly through our daily lives. Whether it is riding a bike or taking a long leisurely stroll in the park, our joints are important to us as we pursue life's simple enjoyment!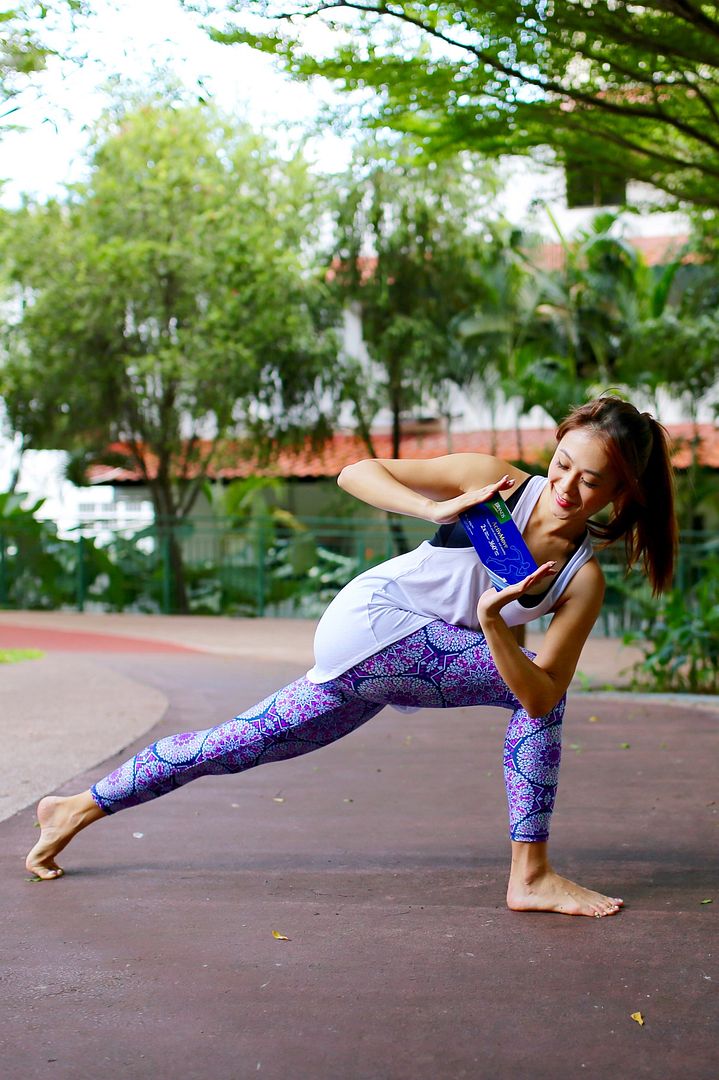 I love this part of BRAND'S® motto best so I'm lifting it to share with you: "In our commitment to promote overall wellness in health, beauty and positive living, BRAND'S® creates possibilities to inspire people to become their personal best.". Let's embark on Freedom to Move together with BRAND'S® ActivMove!