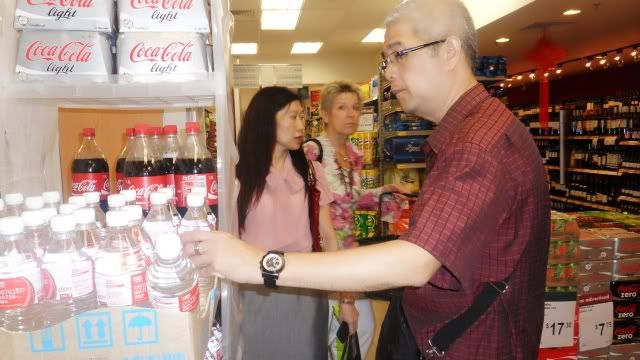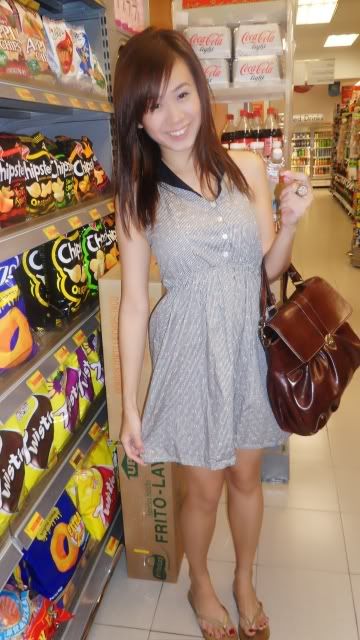 Movies with family 2 times this week! (:
大兵小将
Starring:

Jackie Chan, Leehom Wang, Steve Yoo
Lin Peng, Wu Yue, Xiao Dongmei
Plot
The battalions of warring states Liang and Wei collided in a bloodbath that lasted from dawn until dusk. Only two men were left standing - a foot soldier from Liang and the rival General from Wei. The Soldier survived because he is an expert in playing dead, with a device strapped on his body which protruded like an arrowhead for added realism.
The Soldier captured the wounded General, hoping to use the enemy as his ticket to freedom - by handing the General to the Liang warlord, the Soldier could be honorably discharged and return home to his peaceful life. The young General, though taken captive, was condescending towards the Soldier. The two men were often at loggerheads during the long and winding journey.
Casting
Chan originally had Daniel Wu in mind to play the part of the young general, but Chan disregarded the thought after realizing that he had already filmed two movies earlier with Wu. Joan Lin, Chan's wife, suggested their son Jaycee Chan, but Chan was highly against it. Lin later suggested Leehom Wang, which Chan agreed immediately.

***
After the movie,
parents and i went for our dinner at Wheelock's BK.
I hate how they closed the traffic light to Wheelock! This is probably the way to generate more traffic into Ion. But its so inconvenient to go through Ion to Wheelock.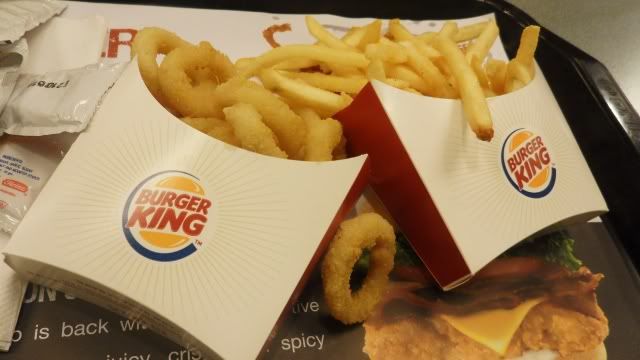 I had a quarter of my favorite mushroom swiss, heavy mushrooms + onions! Hahaha!
I shared half with mom. And gave half of my half to Daddy cause the junior whopper wasnt enough for his stomach (:
18022010
the next day, we caught another movie.


72家租客!


the show of almost every TVB actors and actresses!
Starring:
Eric Tsang, Jacky Cheung, Anita Yuen
Bosco Wong, Stephy Tang, Linda Chung
Wong Cho Lam, Michael Tse, Charmaine Sheh
Lam Ka-Tung, Raymond Lam, Fala Chen, Justin Lo
Synopsis
In 1970s Hong Kong, rapacious landlords try to evict 72 tenants but sworn brothers Ha Kung (Eric Tsang) and Shek Kin (Jacky Cheung) help the group of 72 defeat the landlord (Lam Ka Tung) and landlady (Charmaine Sheh) and coincidentally rescue Pinky (Anita Yuen) from a planned forced marriage. When both sworn brothers fall for Pinky and propose to her, she flips a coin heads or tails and Ha wins her hand in marriage.
The sworn brothers become sworn enemies and Sheks hatred fuels intense rivalry against Ha in business dealings ranging from the manufacture of plastic flowers to the selling of stinky bean curd. Even after 40 years they continue to clash and in 2010 they are in keen competition selling electronics appliances in Sai Yeung Choi Street, Mongkok, the busiest street in the city and still home to the 72 tenants.
In fiercely competitive Sai Yeung Choi Street high rents force businessmen to use every means to survive, with electronics shops employing pseudo models in sales promotion campaigns and comic shops offering foot-massage services by Lolita, etc. These ploys are minor compared with the tactics of the landlord (mainland actor) who threatens to close down the shops unless his demands for triple rental are met. Amidst this strife and struggle the street is hit by acid-attacks and in high spirits the 72 tenants unite and pledge to safeguard their home.
Against a background of fear and turmoil, with the old love triangle between Ha and Pinky and Shek still festering, the next generation of the Ha and Shek families embarks on their own heroic love affairs: MJ-style dancer Ha Junior (Bosco Wong) is fascinated by Sheks daughter (Stephy Tang) who is a Japanese AV culture fan; Has daughter (Linda Chung), a kung fu maiden, is pursued by Sheks love-struck son (Wong Cho Lam), the smart shortie. Affairs of the heart yet to be resolved.
Zonia caught the movie with us this time (: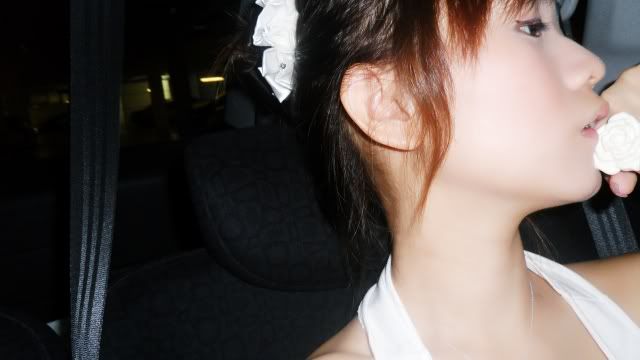 ***
Some photos from Reunion dinner from Zonia's camera (: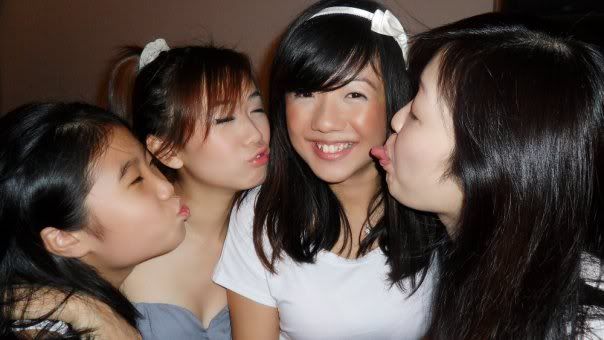 cousin hates me! ): ): ):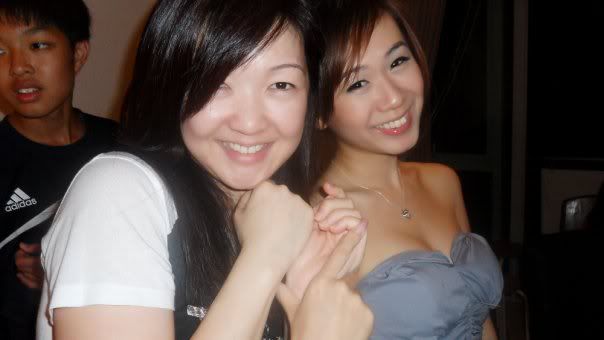 ahhhhhh my gugu! (:
zonia (:
Going to Aunt's for Kobe beef now!
Get to meet my dearie cousins!
♥