Oh boy, i've succumbed to another round of pampering at The Nail Status.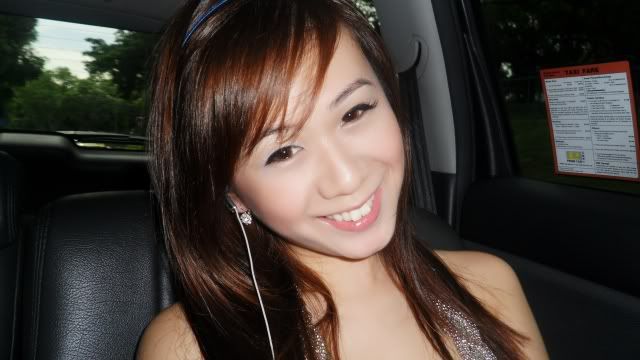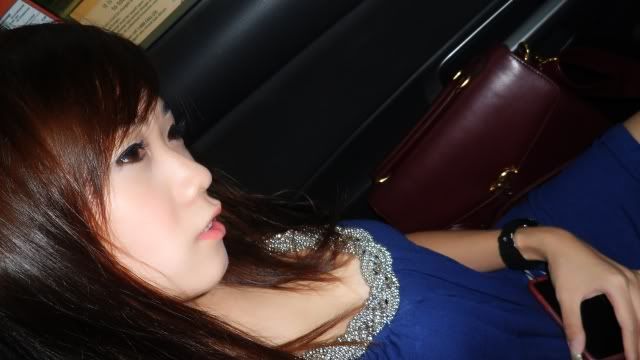 My last visit was sometime last month, which i've shared
here!
The last visit, i did gold and clear base with cutesy ribbons for Christmas! This time round, we chose Pink and Purple base (PURINK!). I was rather uncertain of the 2 colors going together, but im so so so glad i did it, cause its looking REAL PRETTY! (:
So Mabel started off by removing my previous gel nails. So there goes my ribbons. I even asked her if she could remove the ribbon nicely, so that i could keep it! HAHA! But cause its so solidly stuck on the gel nails, its impossible. Usually filing doesnt work as well, as fast too! So Mabel took out this pink machine which i had no idea what it was for, until she started DRILLING my nails.
I have not seen this tool before at my previous manicurist, it was the usual extensive filing to remove the gel. This is so good, cause we save time, and i swear, it doesn't hurt at all. (Though i was taken aback when i saw the drill and the sound of it really didnt help!)


As usual, we get the shape of the gel nails in step 1.
See the purplish tips?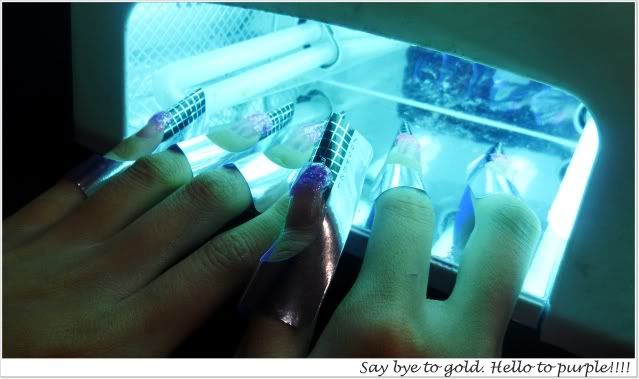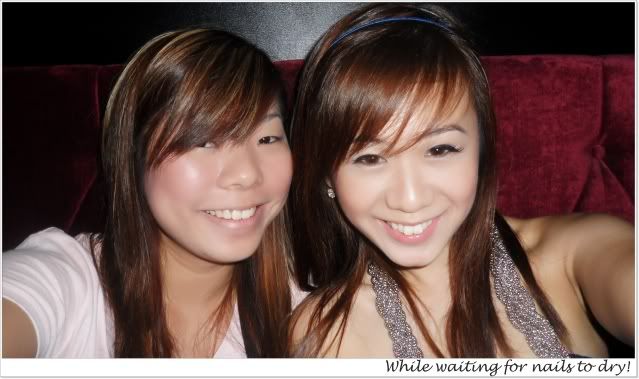 Cause after the gel sets in, there are uneven and sharp,
so we gotta have them filed into nice square shapes (: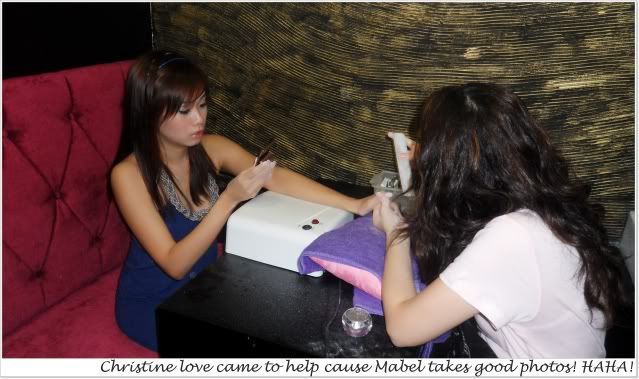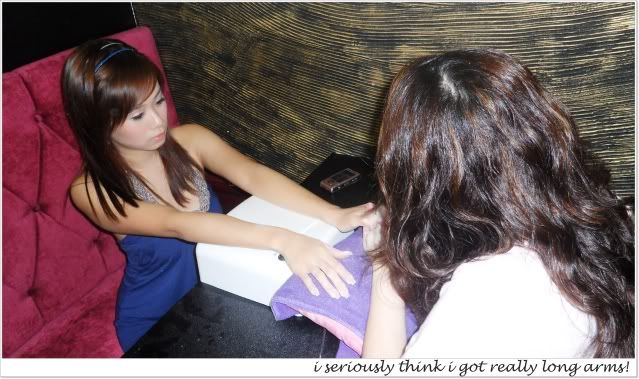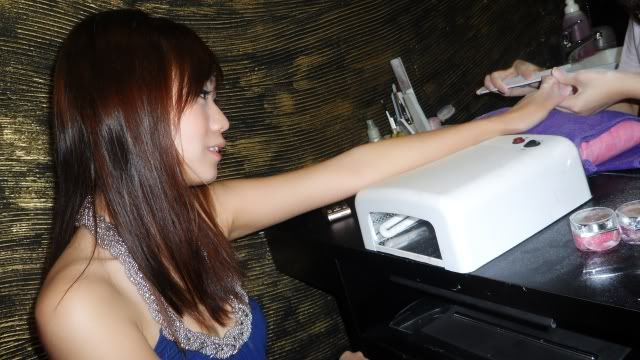 After filing,
you can see the nail shapes already! And the pink and purple base! (: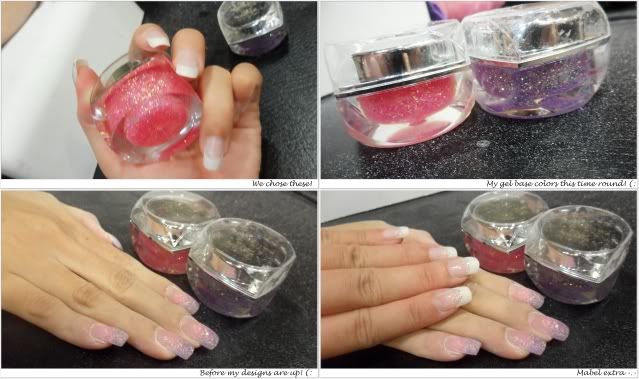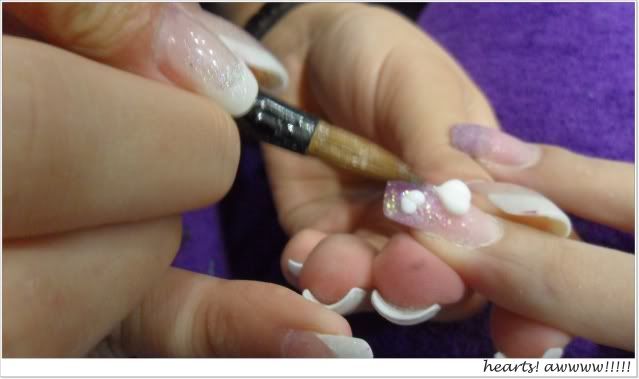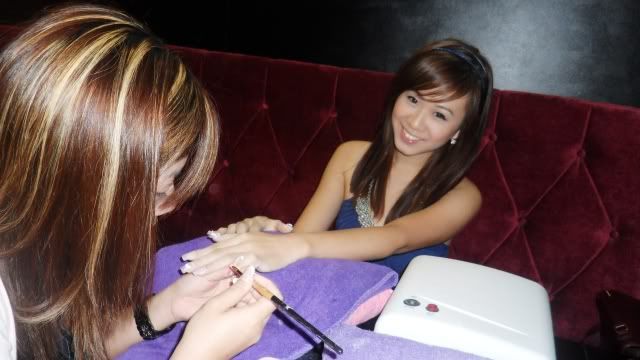 Last step is to put the last layer of Gel
,
we need to dry it so all the designs, beads and hearts are well locked under the gel! So thats why gel nails can last 1 month or more without the diamonds and beads dropping off!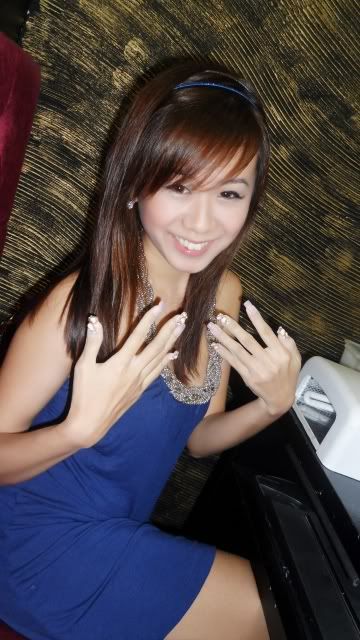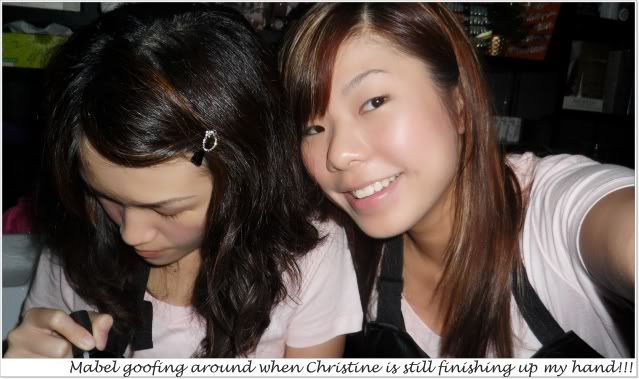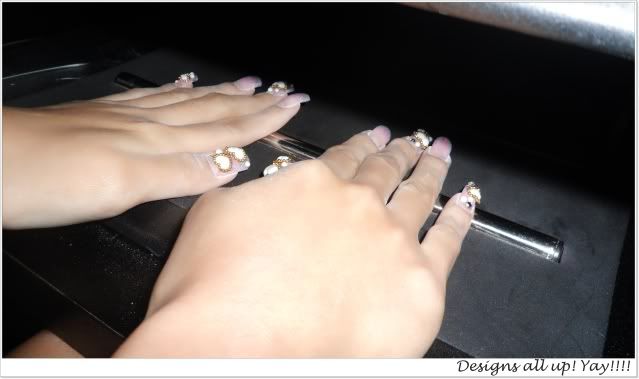 Now for a closeup of the final piece!
I love it!!!!! (:
Took 2 pictures with my 2 really good manicurists after my set of nails are done! (: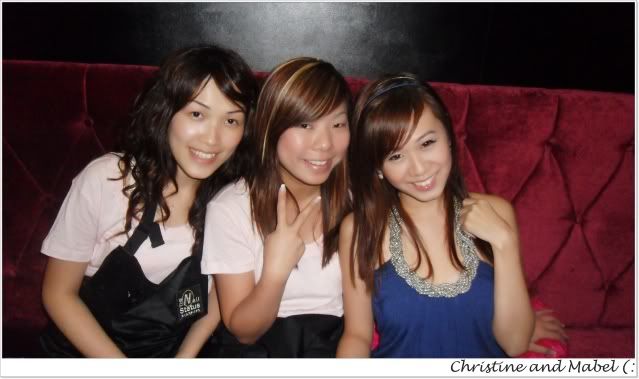 Before i left, i took a picture of the current promotion they are having!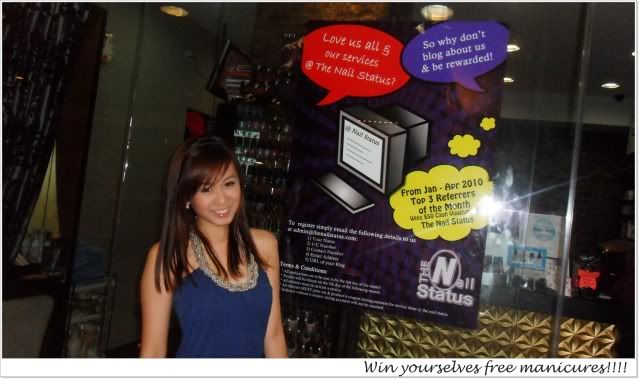 If you like my set of nails, here's the breakdown cost i managed to pester Mabel to give me!



Dual tone gel extensions: $145
6 3D art: $70

Total: $215!

But there's a good deal for readers here! Quote my name and get my nail set done at only $168! (Valid from today till 31st Jan only)




After my nails, headed for dinner! On a healthy diet!
Yong Tao Fu is really good actually. Love Soupy!
`