Took Elmo out to Play!!! (:
I spent the day at home, so decided to pack my accessories drawer! After my loots from F21 came, it looked like there was a war there! After half an hour of packing, i can share it here! (:
And yes, i have a drawer just for my accessories! How can a girl have enough of them?
Starting of with my favorite accessory to go with my outfits!
And i have tons of them!!!!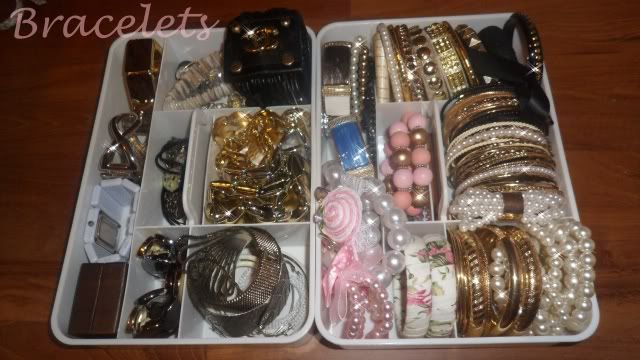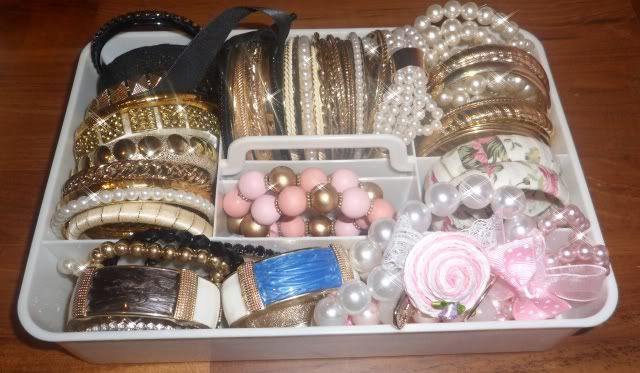 My favorite sets of bracelets are in this layer! Really into pearls these days!!!!


And i can stuck them up so as in not to take up too much space in the drawer (:


I didnt have enough space already! So i had to put the chunky bangles in another box! omg. I have to curb my buyings!
Besides this basket, i got a few more!!
For loose accessories! Like those thicker necklaces and hair accessories!


I buy stuffies to put into my hair too!!!
I use them very seldom, but after i had my hair shorter, i bought a few more head bands!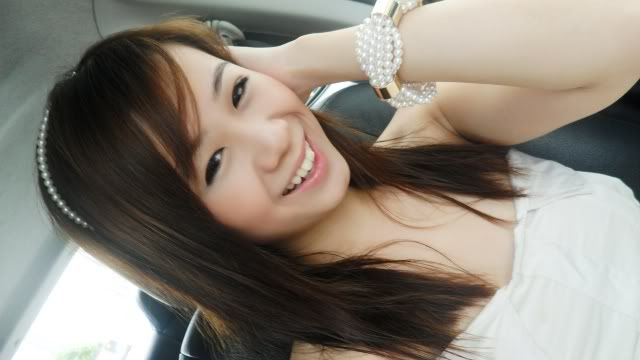 The pearl hairband came with my F21 loots!!! So sweeettt!!! And my new 3 thick headbands are really awesome pieces!!!!! Can't wait to use them!
So this huge basket is for my head bands!! (: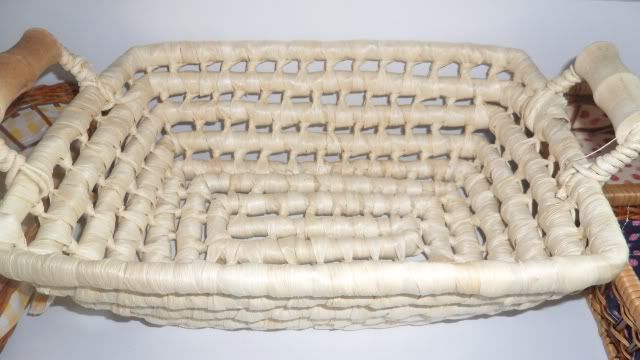 And we have necklaces here!
Not many, cause i don't have a habit to put on necklaces! I like to bear the neck!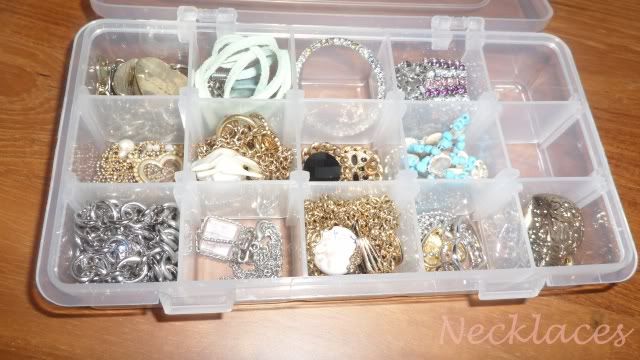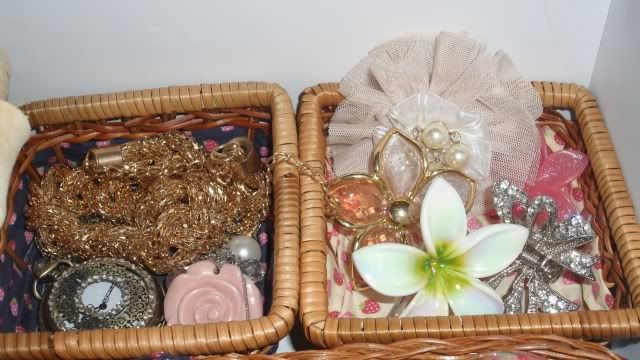 Some of my chunky necklaces and hair accessories in the lil' baskets!

Next up are the earrings!
I put them into individually so they wont get tangle up and it wont be a hassle for me to find the right pair to wear! (: Danglings and studs are placed in separate boxes (:

After which, here comes the rings!
I love blings
(as you can see already)
! So the rings are all of glitter and shine!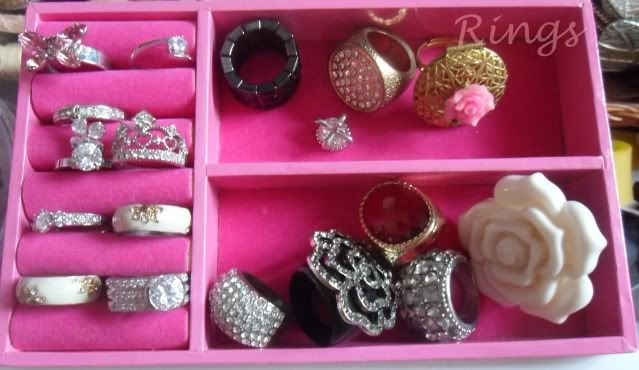 Watches!!!!
Never a fan of putting on a watch, my parents always complain and nag that i have no sense of time. Which i always argue back, that i have a phone! HAHA!
But, watches as accessories are definite woo lala!! Bling ones especially!!


And so, presenting My whole collection!!! (: