I would be sharing where i got
The New Blazer
from!
At the end of this post!
Getting ready to leave for The Cathay!
Waiting for Zonia to come home before i leave (:

So i cam whored while waiting for Zonia!!!!
Zonia home!
Met up with the 3 girlies and we walked to The Cathay together!
Liting Liting Liting!
oops! Sorry Audrey dear!
We went with Kit to her last fitting tenant, a cosplay- Lolita place!
We cam whored while waiting for Kit!
Poor Kit ): So lil pictures with her!
TONS of Audrey and I!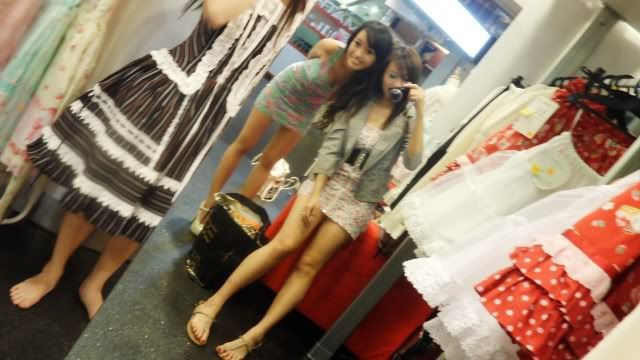 And its a wrap!
Audrey left to meet her boyf, Kit and I walked back to Plaza Sing (:
The 2 crazy girls insisted on kissing me!
I'm shy! HEHE!
Dinner at Plaza Sing followed by toastbox!
I love toast with extra butter!
P/s: The models would don on really gorgeous pieces from The Cathay! *Envious!
I wouldn't be working!
But i will be there to coordinate the whole show!
Soooo, if you are gonna be around the area and are avid followers of Audrey's
(or maybe mine? HEHE!)
, stop us to say Hi and take we could take pictures!!! (:
So its;
Friday
(Tomorrow!!)
7.30-9.30pm
The Cathay!
Btw, I just got a call in the afternoon.
And I GOT A JOB! And will be starting like tomorrow! Which also means, i wont be able to blog this much, probably just the weekends? I'm sorry):
Its a permanent job and really need to do well! Its a really really good company, and i trust that you guys will support me? (:
XOXO






Credits
Grey Blazer (code: 21010346):
http://www.fashphoria.com
FEB & MAR Promotion - 10% discount on all merchandise, Shipping Fee still apply for both local and registered mail.