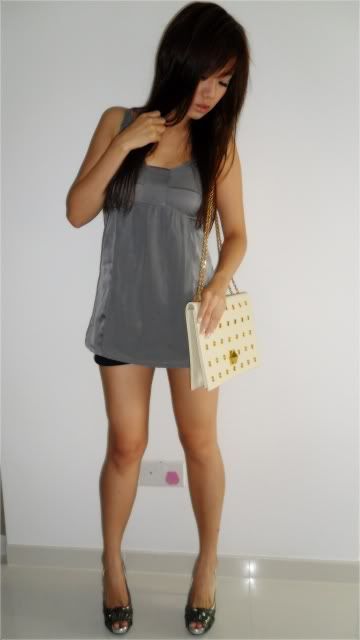 Wore this out today! (:

Share on the blogshops i got from at the end of this post okay!!! (:


12.00PM:
Went over to collect events payment on Saturday.
Pictures on the way to the office!
Know what im munching on, on the way there?
Yay! It's another packet of Japanese Rice snacks! They taste really yummy! You can get them for about $7 at Cold Storage or Medi-ya!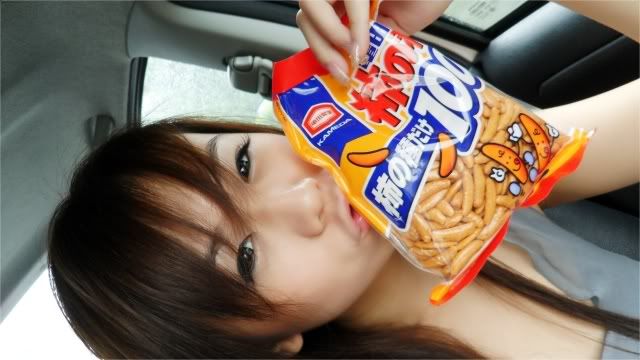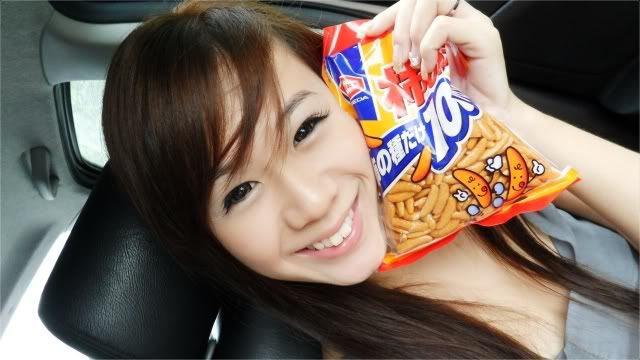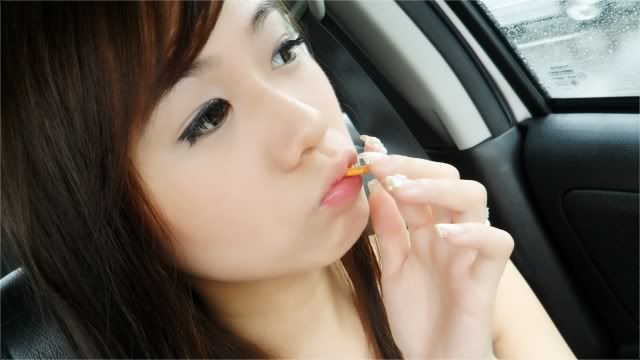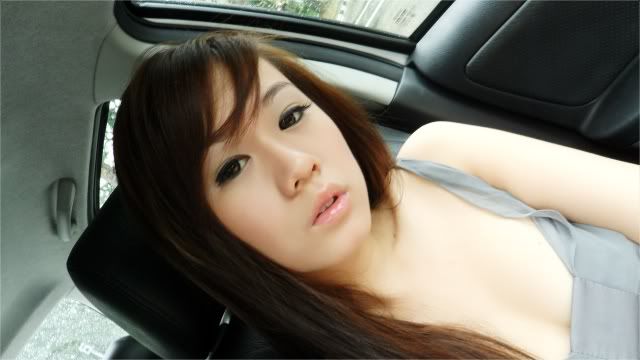 Its real madness how many pictures i can take in a short journey! I really like my new camera! The colors are so good and pictures are so sharp that i don't have to do any editing when i upload them onto the computer!
(My blogposts are getting longer cause of the countless, never-ending pictures!)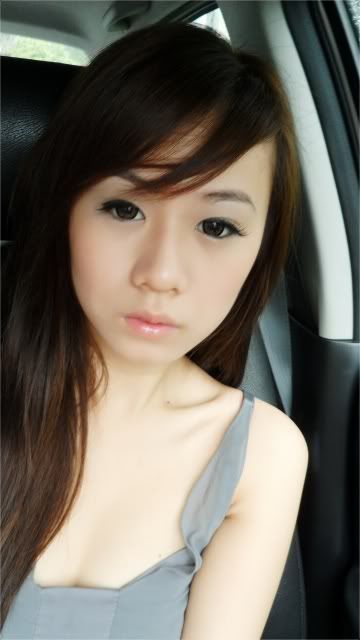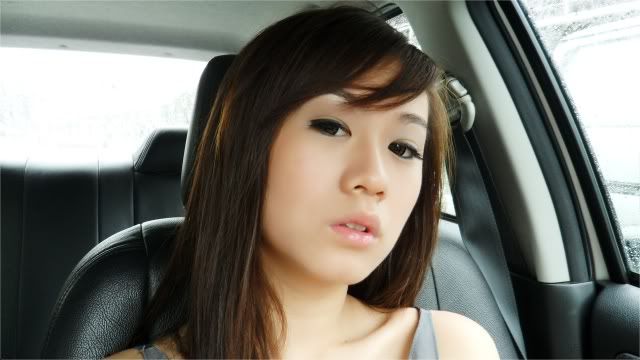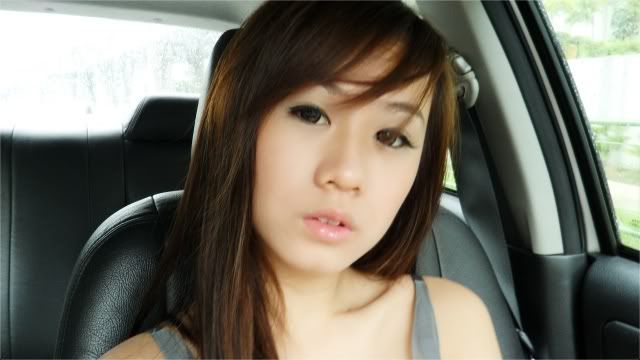 12.45PM: Reached the office and there was a Topshop sale going on in the same building. Nothing caught my eye so left the place empty handed.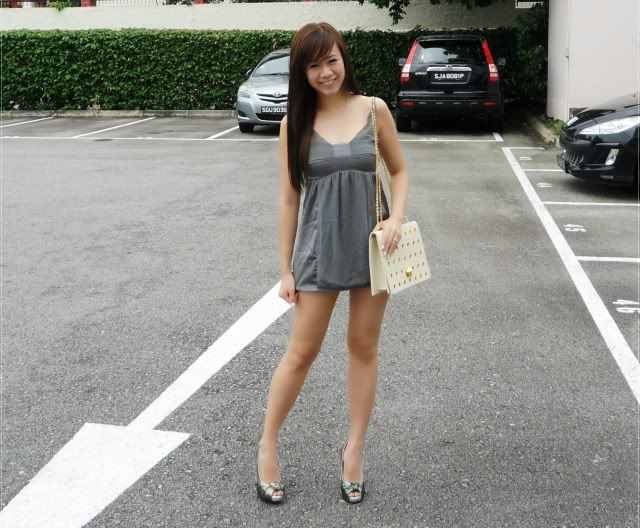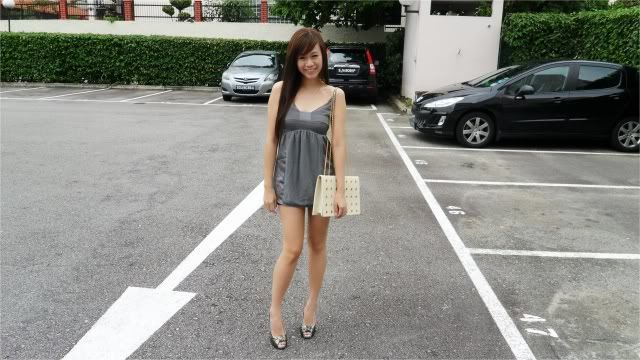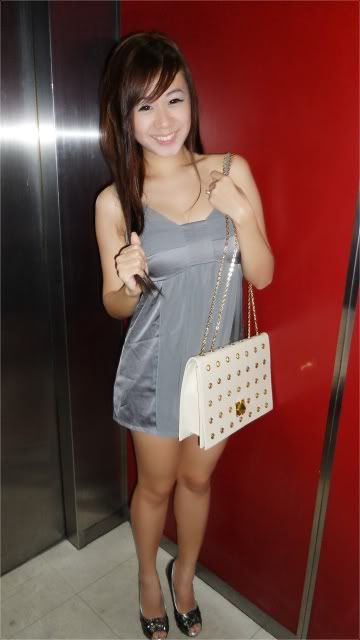 01.45PM:
Headed for lunch! First time there, and i have to say the Curry Noodles are good. Loads of ingredients like Tao Pok, Cockles, Tender chicken!
I love unhealthy Cockles!!!! I remember how i hated the smell of it when i was younger! HAHA!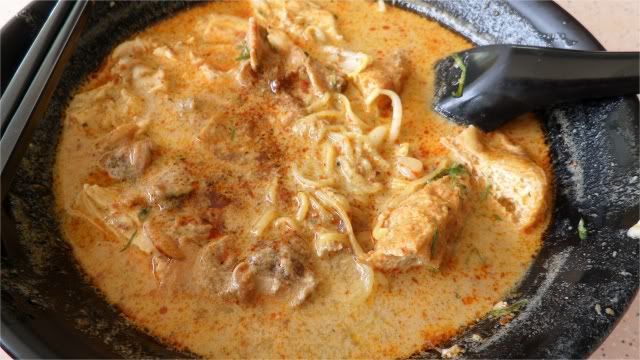 03.00PM:
Drove to look for Le Pastry at Bugis Area for Bean Curd Tarts that were well reviewed on "Hungry Go where". Took sometime trying to find the actual outlet, settled for the 2nd outlet in the end.
Box of 8 tarts for $8. Really reasonable ah! And it's really big!
Took this picture to show how thick the Bean Curd tart is!
Got Pineapple tarts as well! I love the flour of tarts! When my family bake Pineapple tarts, i would definitely make some plain ones for myself. I don't really favor pineapples! These huge round Pineapple tarts are only $6 plus for 10!
04.00PM:
Parked at iluma and walked over to Bugis Junction to do a lil shopping! Got my loots of Japanese Magazines and stuffies from SaSa. Japanese magazines are really good buys. You can get them from Kino at Bugis, they have loads of different kinds. But they are all sealed up, so no browsing to see the content before deciding on a purchase!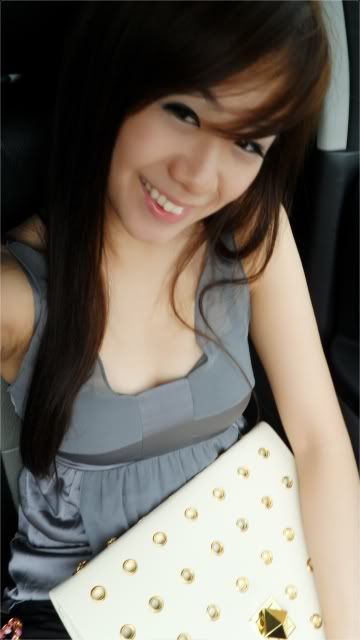 I really like my new bag! The studs are so pretty!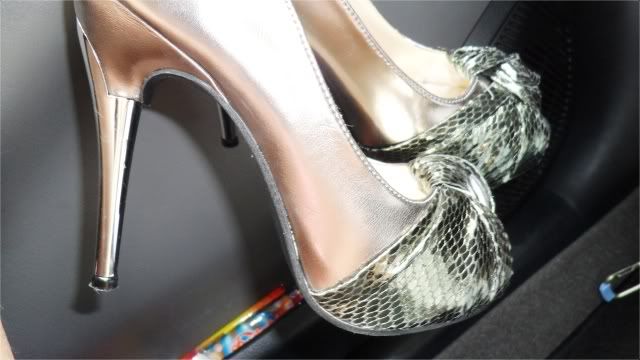 And my new silver heels!!! Sized 35, but still a tad too big when i walk! But i got it anyway! (:
06.30PM:
Bought dinner home for family (: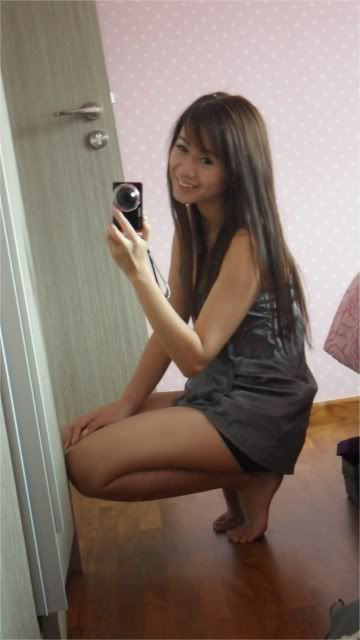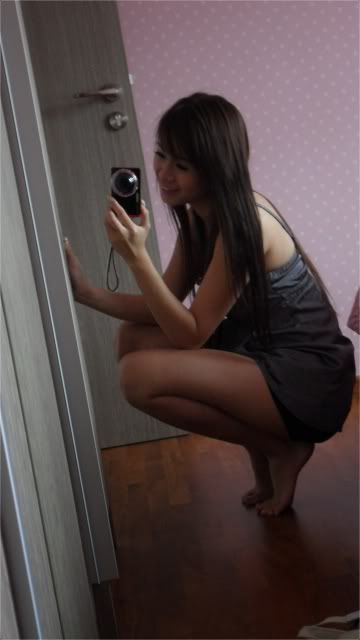 Back in my pink pink room!(:


And so here i am, back home. All excited to share the 2 blogshops i promised at the start of this post.
1.
Pieces of Summer
They have got pretty Anna to model their stuffies for them. Anna looks so beautiful in every piece, i really had a tough time deciding which to get! Ended up getting 2 pieces from their latest collection! One of which is the
Grey top
which filled this post!!!! (:
2.
Frenchfleurs
They have gone .com if you have been following them!
(Which i have and got the

gold studded bag

!)
Here are some wonderful features loaded in the new site for their customers, to serve you better:
1. Shopping cart system
Add your desired items into cart and checkout for invoice. No more waiting for confirmation!
2. Credit card/Paypal payment option
3. Wish list
Add your desired items to wish list and share it!!
4. Personalized account
With a FF account, your shipping details will be stored (faster checkout) and you will be able to track your parcels and review on past orders!!
Reminds me of Victoria's Secret!
!!!
5.
Christmas Specials Draw
!!!
From 1st Dec to 24th Dec, with every purchase above $30 (excluding postage fees) entitles you to 1 entry to the Christmas Specials Draw. Prizes include gifts from Benefit, M.A.C, Crabtree & Evelyn, etc.
I think Gwen dear is wishing for the MAC cosmetics like i am!!! HAHA!!!