Nail Status Number:
68362005
The piece is so detailed and stands out really well!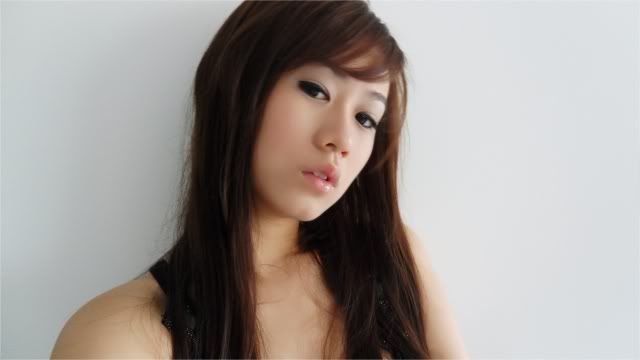 If you like black and blings, this piece is definitely the one you cant miss! I can already name like 5 friends who will be wowed by this dress.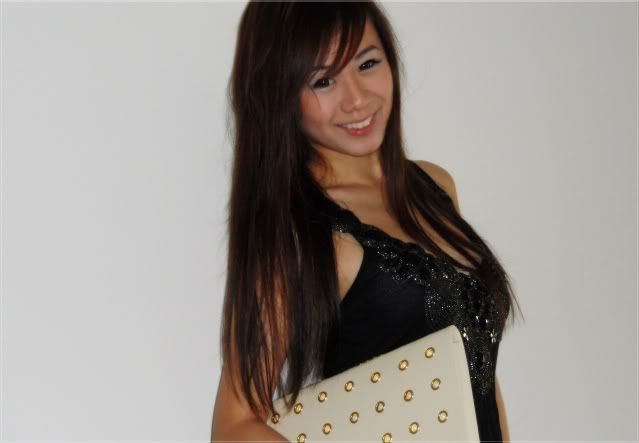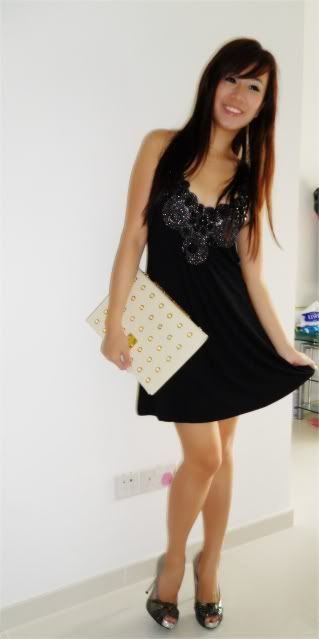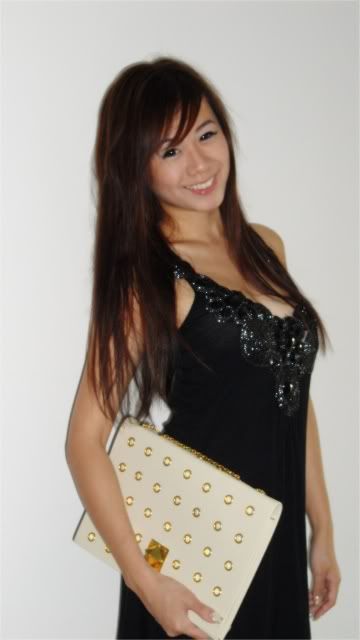 Its a really flattering piece. The length is awesome and material is fab. Great for a simple day out with pumps, works as well for a dinner date at a posh restaurant!

. . .



And if you realised there are no more dark roots..... It's cause of my date with Sheila last week..........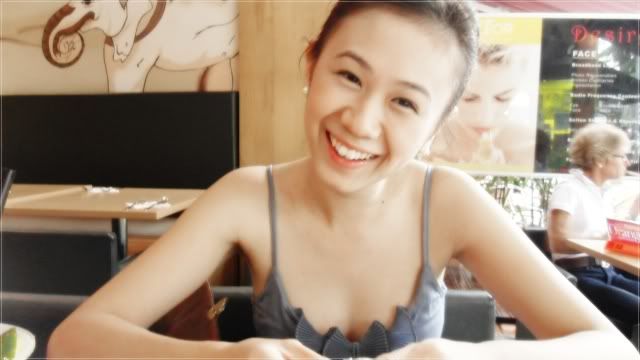 Check out my nude face.
And later check out Sheila dear's sooo pweettyyyy face!!! HAHA!

Going to do my hair! So i just bun it alllll up cause the fringe was getting annonyingly longgg!
I really go out like that! I think i should feel embarrass now that i see how i look from the pictures! BAAAA!!!!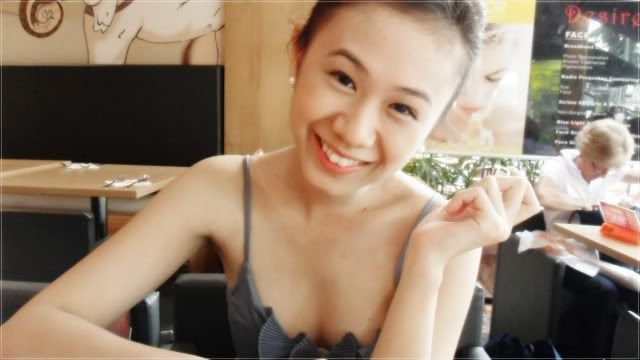 Samsung's beauty mode. Not bad ah!! Sheila, fascinated with the front LCD that allows her to0 self camwhore! LOL!

Met up with Sheila to pay Von a visit for our hair! We met at Holland V for lunchie at Thai Express!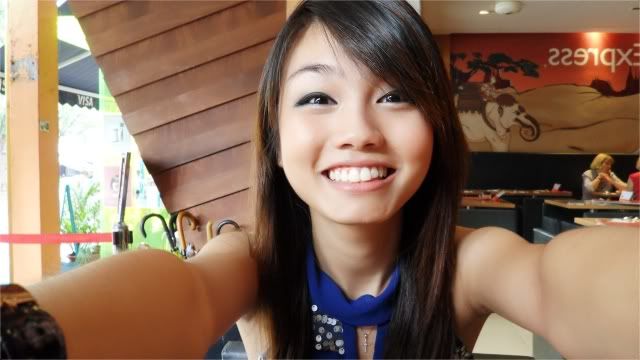 Its so obvious you took it yourself! Sheila!!! You need more practice! Next week!! HAHAAH!

Had lime juice! I have a weak tummy and get gastric from soury! But lime juice clears oil!!!!

The bowl that's bigger than her face. Times 2!!!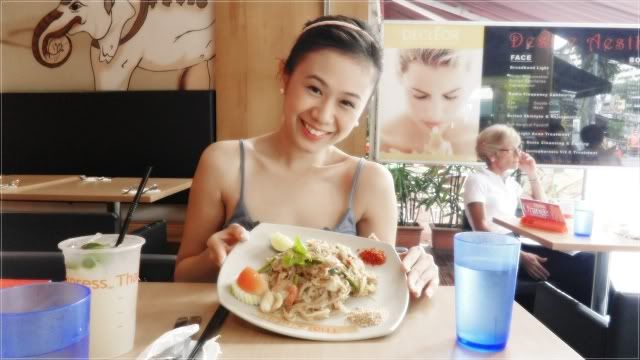 My yummy lunchie!

As Von was getting ready to color my hair, got bad news from Mom that Dad was warded again. He suffered from a fits and had to be rushed to A and E. So i had to bun my hair back and rush to NUH.

Felt bad for leaving Sheila there! (Sorry again dear!) and i had to cancel HH's shoot which we planned to take after hair at Von's. Dad was in A and E and we couldnt see him till he was given a bed at 6pm! The time when he was warded was just 1pm? So i headed back to Von's for a color and trim and made a trip home to grab some necessities for Dad before heading back to NUH. We had applied for a transfer to SGH as Dad's previous operation was done there and so all the records are there. Took the ambulance to SGH with Dad. (The first we got to see him since he was warded!!!)

Took the front seat, and i saw all the cars changing lane for the siren-ing ambulance.

Jy came to pick Sheila back, and she showed him the wowness of the self camera. Obviously, not taken in by Jy. HAHA! (That Mr. Cool)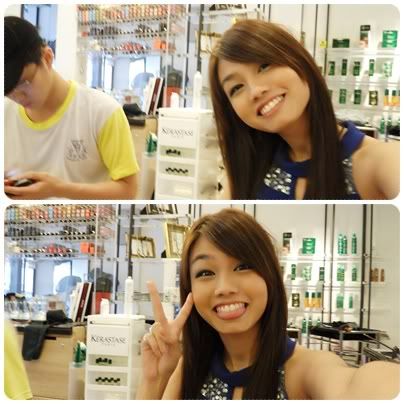 Sheila's pweetyy face!
And you can see her nice, new hair color!!! (She made me get the same hair color as her. So now we have the same hair! I reckon the fringe looks similar too eh!)

Von is really awesome, my aunt just visited him and said she should have visited him earlier! She did a rebond and hair cut there (:
She's like a tai tai, so she visited really many of such salons, so when she says its good. I'm sure it has its worth (:
. . .



Took a few pictures when i was accompany Dad in the hospital!
I look bad, just like lunch with Sheila, so you cant really see my face. Just see the hair!!!!! HAHA!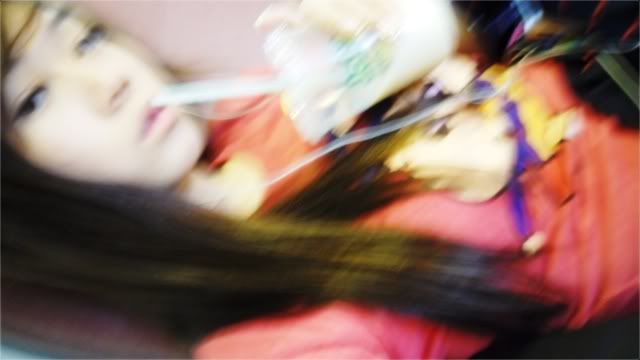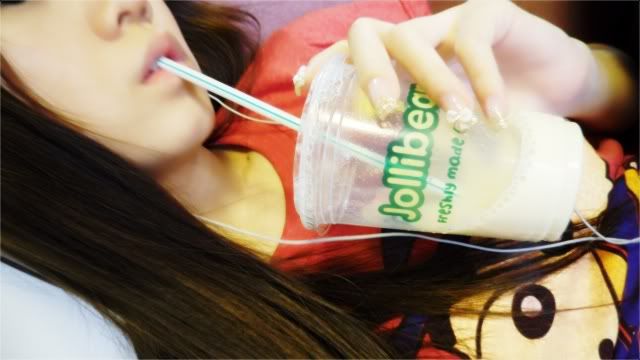 I love soya milk
(less sugar)
!
Von did wonderful hair treatment for me as well! Now the hair is darker and silkier! (:
So the emails that ask which lipcolor do i use;
I dont use any lip color unless its for photoshoots (: i got pinky lips which Mommy says its due to heatyness! Boo!
You could get Von at 92995052;
Entitled to 10% off any hair services if you mention my name, that is ZOE duhhh!
Von @ 92995052, and he is by Appointment ONLY.
Location: 34A Lor Manbong, Holland V (M.A.D Salon)