At the start of my holiday, managed to meet up with Chris, an old friend i got to know from a boat event almost 1.5 years back. Chris introduced me to his buddy who happened to be a scooter lover and owns quite a few of them, they are realllyyyy cutesy!
I thought it would be fun to experience it, and share it with you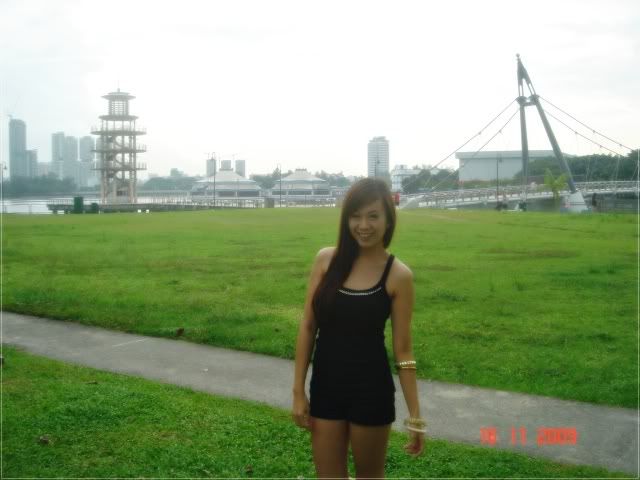 Met up at Tanjung Rhu! The place was really quiet and we had quite a bit of fun with the B-bone scooters!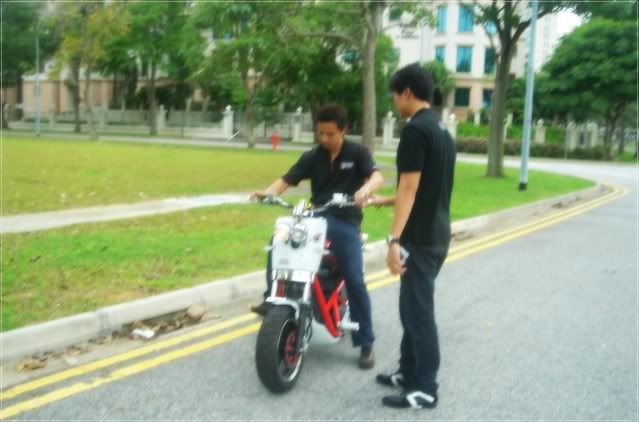 Even though the scooters are so girly, the guys couldnt help themselves and give it a go too!!!
.

.

.



Share some loads of pictures of the
B-bone
scooters that afternoon!!!
Bikes are from Korea!!!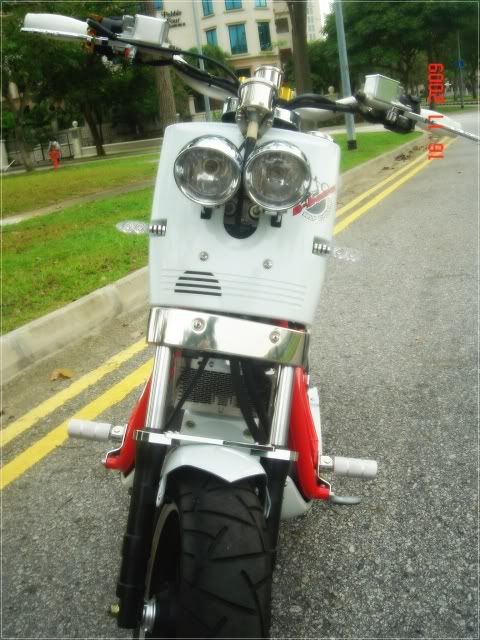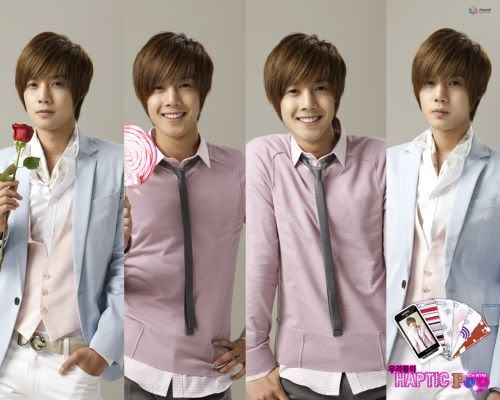 I wonder if hyun joong rides these! Oh god! I bet he will look damn cute!!!!

First up was the red scooter!
I really like the color of it! Hate it when usual bikes are black, silver. Really boring! Daelim allows riders to pimp their ride. So, we can actually choose the B-bone's colors, seats!
"Personally, i think the most appealing factor is the image. It could be transformed into a thousand looks with unlimited creativity.

Self evolving scooter? Ultimate lifestyle scooter? Head-turner? Whatever it is, this is the most highly customizable scooter ever. It evolves with your personality, fits into any lifestyle, and yes, it does turn head with its unique looks."

And yes, right in front of you is the most highly customizable scooter ever!!!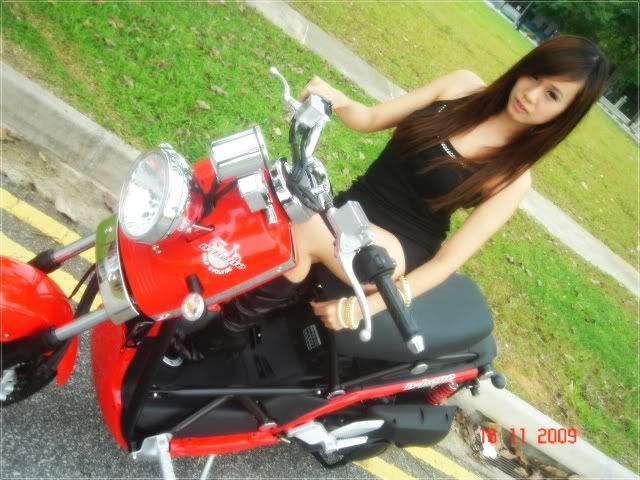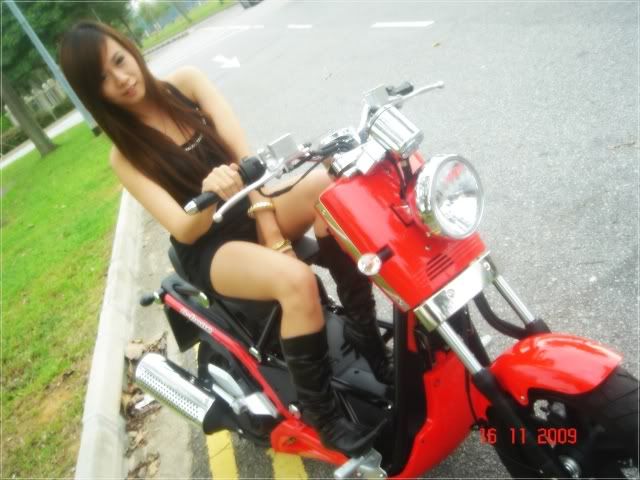 . . .

Say hello to the 2nd B-bone scooter!!!!
Its really coincidental that the dress i brought was of the exact same color as the 2nd b-bone!!!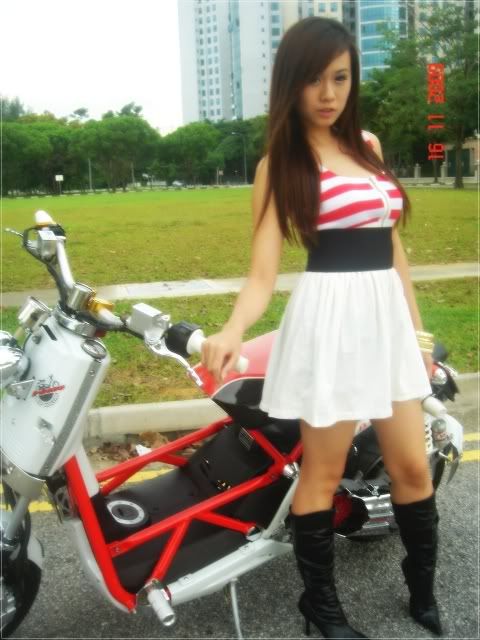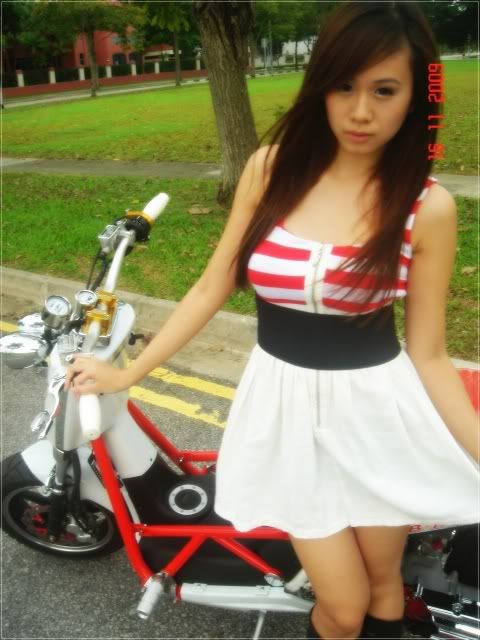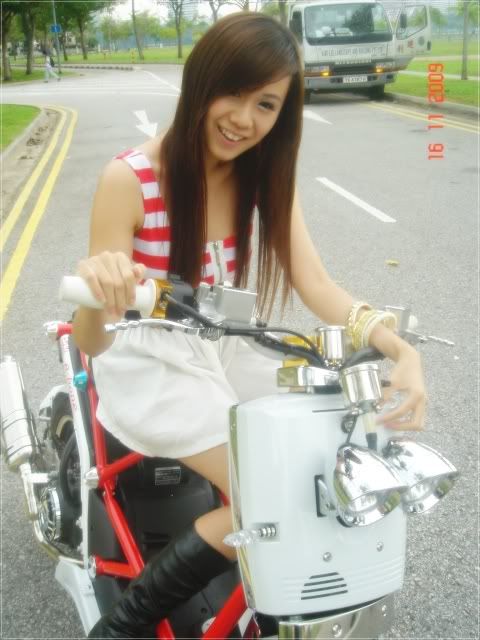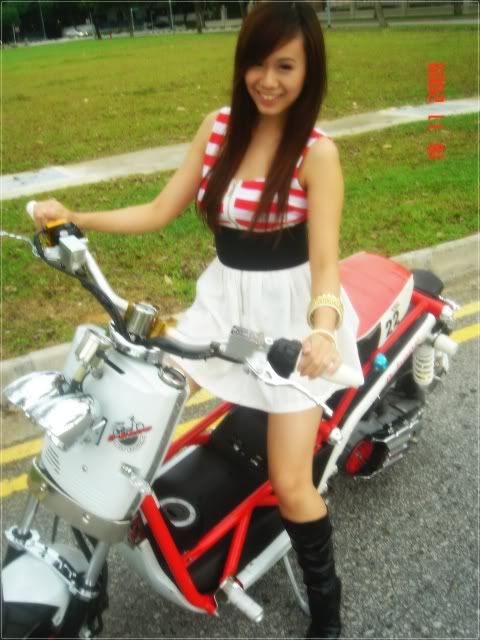 Even after soooooo many pictures with the 2 pweetyyy scooters, i just had to take pictures of myself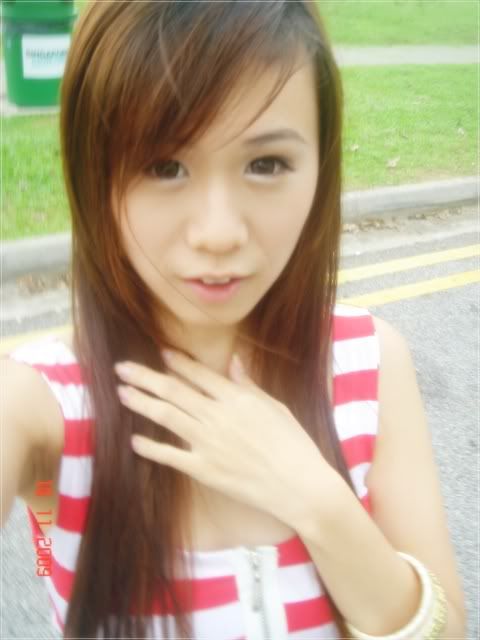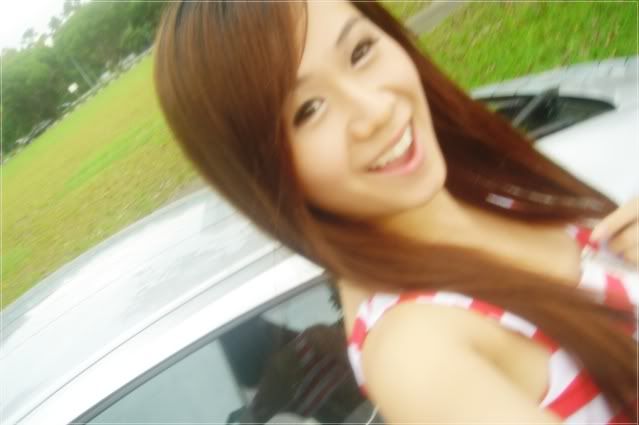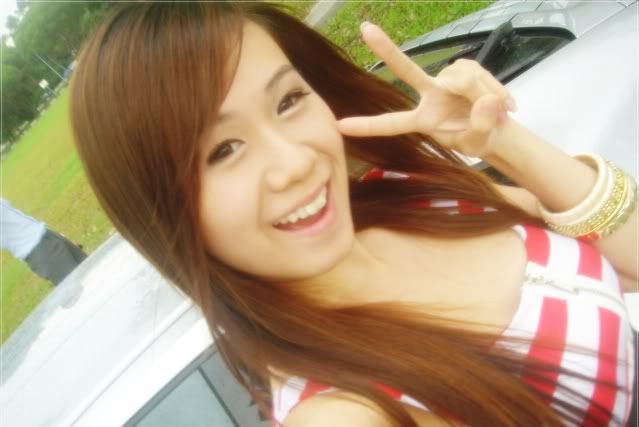 Had a relaxing afternoon! And got a ride home (: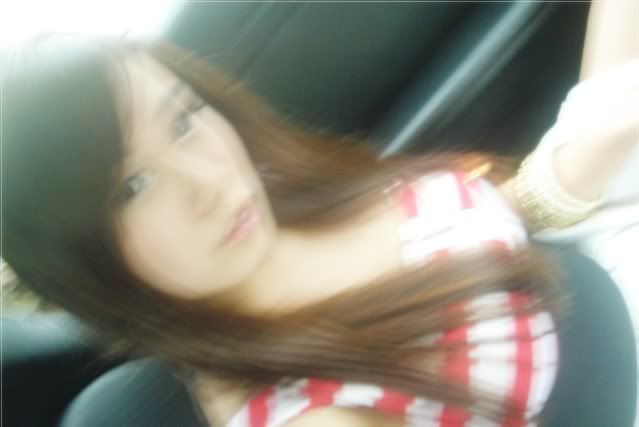 Car was too fast or my hands were shaky!



.

.

.


My episode with B-bone did not end after that afternoon! I actually went home and googled to see more of the scooters!
I found this
B-bone fan's website
which is filled with different B-bone designs!!! Show you my absolute fav! (Clue: Expo just had this show and Sheila just visited it!!!)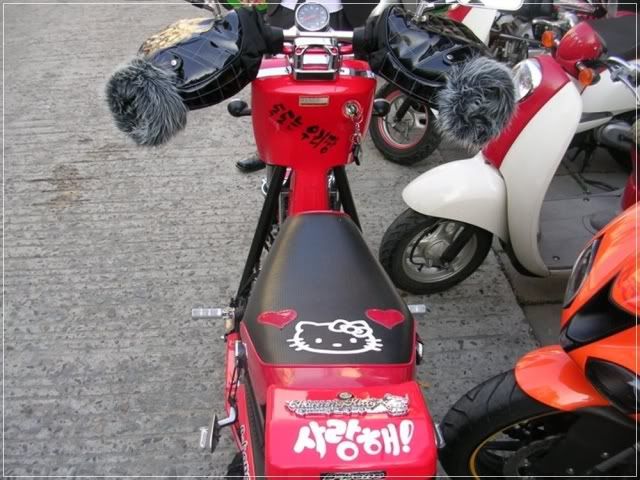 See the furry handles and the kitty that's even on the seat!!!


The second website i ventured into is the official website of the sole distributor,
Daelim Motor
.

Damn cool picture of a hot female rider on http://www.cka.com.sg
The bikes have a bone structure chassis and clearly differentiates itself from conventional scooters.

CKA, the sole agent, offers
Preowned scooters
as well! It can be expected that the Preowned bikes are shiny (external), perfect engine performance (internal)! Daelim assures top notch quality of the preowned scooters and slap on full warrenty as well!!!
Those who just got your 2B license, be expected to get
Free
biker starter kit when you purchase a brand new/preowned daelim! There will be free accessories and helmets even! HAHA!
(I love freebies and i think there isnt anyone that doesnt!)

Look at B-bone's media coverage!

So,
Do remember to visit the two websites!




There's a sales enquiry email which you can direct your questions to as well!
sales@cka.com.sg
Which is your favorite scooter?

Leave me a comment ya!!!!
(And those who are gonna leave a comment! Do tell me which is your favorite bike first!!! Or else i wont reply your questions!!!! MUAHAHAHA! *evil laughs)

Credits:
http://www.cka.com.sg
http://bonemaniac.blogspot.com
(A b-bone fan's blog)