I am a graduate! Cleared all my papers! 65-77 marks for the 5 papers!
No more exams. Unless i decide to take Masters? HAHAHA!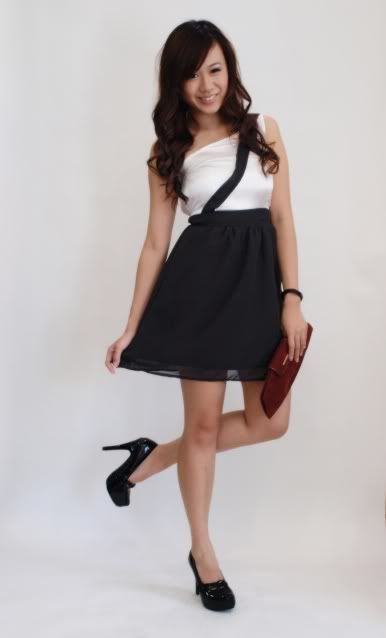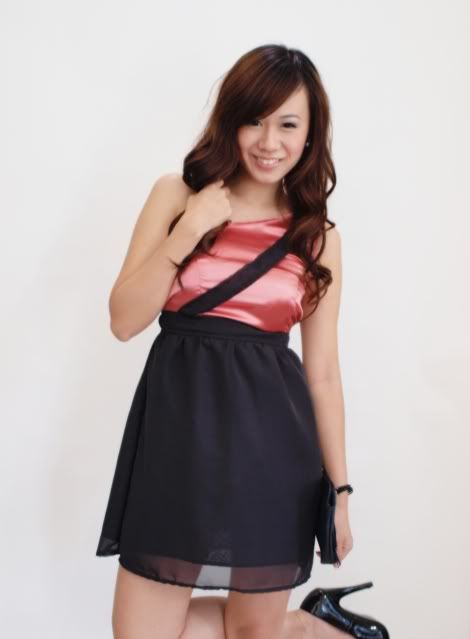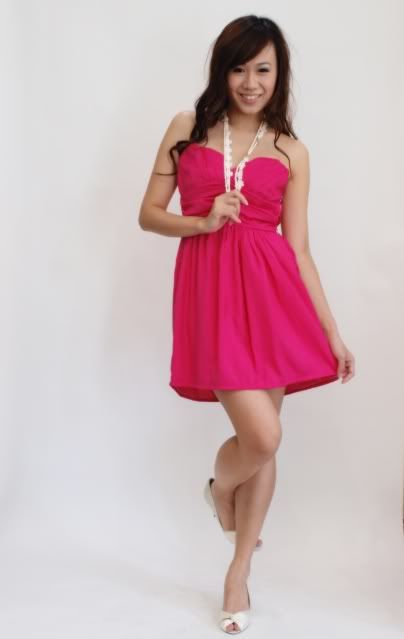 And
Kathie
was telling me that she liked how i did my eyes the other day at her shoot.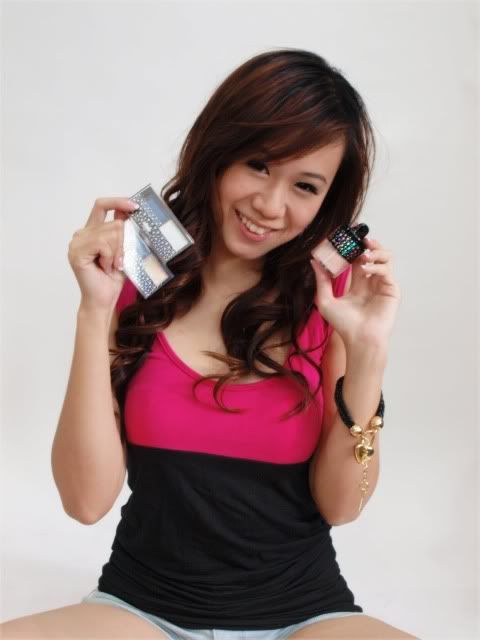 I excitedly took out the eyecolors from my makeup pouch and showed them to her! Just received the new goodies from Sher at the office. The eyecolors have just been launched and being an ambassador, i get to see them first hand! Aww! The benefits huh!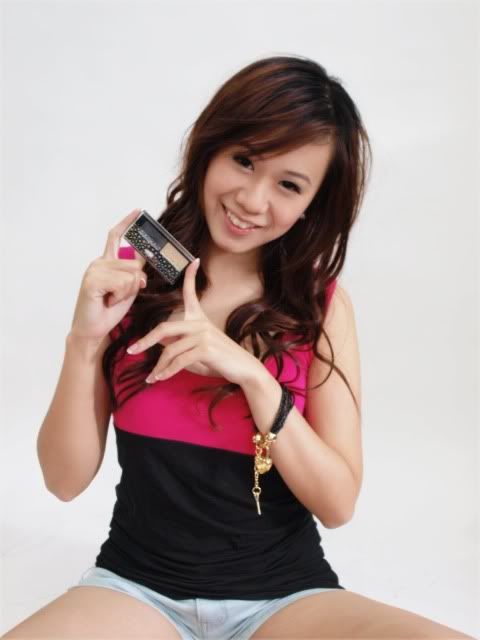 I used the Gold palette for
lolliepopbestie's
shoot as her outfits are targeted at Prom/Christmas events! The gold palette comes with black color, looks so good!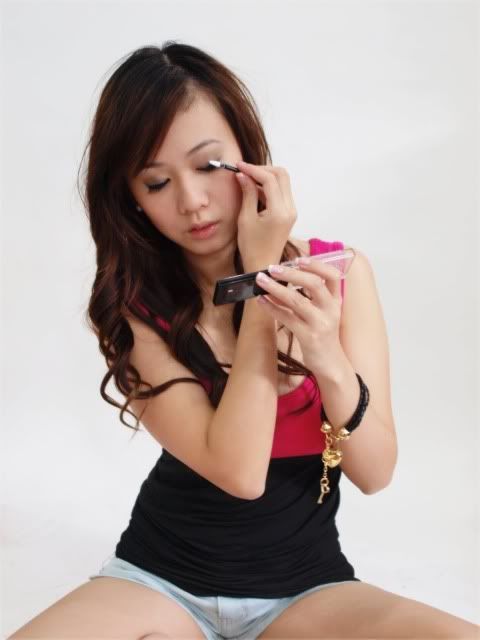 It's no longer eyeshadow, powders, like the other 2 eyeshadows i shared. This time, it's Platinum Star Eye Gloss! The gloss are of different size PEARLS! So you can really picture how glittery and glamorous it can be! Gold itself is total blingness, plus now with Pearls fillings!!! This explains the brilliance and multi-dimensional finish. Application is so easy since it's Gloss Smooth, just spread on eyelid with the fingers. Correction and blending to create graduation are hassle free now!
I applied the lighter color (GOLD) over the whole eyelid, used the darker shade (BLACK) along the lash line and blended upwards to create a mild smokey effect! Dark eyes looks best at shoots!
Here are the 2 older eyeshadow posts i've shared!
Eyecolor 1
Eyecolor 2
Besides new additions to my eyecolors series, i collected a new item from Sher. The first i'm getting this item from Sher! I was wowed by the pretty casing, and then double wowed by the usage and benefits of it!
This tiny casing is the Platinum star Powder! Love the pretty casing! Same collection as the eye gloss, its blinged silver stars against black! All for the X'mas season's mood!


The powder is of ultra fine pearls and soft pink in color to exude a radiant glow!

The powder has sebum absorbing function, best for my 4 hour long shoot!

There's AC control oil to prevent blemishes!
Jojoba oil ingredients that conditions skin!
(That's why Ettusais is my no. 1 choice! Their makeup have skin care benefits too!)
After the shoot, i still looked like i had just applied my makeup on! No oil, no melting makeup!
Before, I used just white eyeshadow on my nose bridge to attain a higher nose bridge.
(Very lame, but yes! Cause i couldn't get a perfect highlighter!!!)
HAHA! Now i use this star powder on my cheek bones and nose bridge to get a 3D effect (:
There are 3 color palettes to the Star Eyegloss! Silver, Pink and Gold! (Named according to lightest color in respective palette)

Here's the Pink Palette! Comes with Purple! This picture gives justice to how the pretty casings look like!

Absolute blingness. Shine, let it shine this Christmas! (:


Closeup of the makeup! (:

Ettusais

The official website.