EDITED ON JAPANESE CURRY DISH!(:
Caught
Avatar
at Great World City on Wednesday! James Cameron's Avatar is the director's first movie after Titanic.
The story behind the movie is simple – humans have found a distant planet, source of some precious minerals and there is an indigenous tribe of blue humanoid creatures that stands in the way of harvesting the minerals. As humans are unable to breathe the air on Pandora, they have created genetically-bred hybrids known as Avatars. The Avatars are living, breathing bodies that look like the locals but are controlled by a human "driver" through a technology that links the driver's mind to their Avatar body.
The World of Pandora is so beautiful, so breathtaking. Avatar may be the best film of the decade!

***
I'm sure i would have enjoyed the 3 hour long movie even more IF i didn't have an extra companion.
A god damn cockroach
ran up my calf and i caught it with my bare hands! God damn!!!! I thought it was a popcorn! Sigh! Now, i think i would have problems catching a movie, let alone at Golden Village!
And i posted a shout out on my facebook page, and there's this guy who isn't in my friends' list and commented i was a big shot and that i did not behave like an graduate. What does complaining got to do with being a grad or not. Get off my facebook and stop stalking!
Okay, words aside. Pictures of Wednesday yo! (:
I made Japanese Curry (Yummy!) before heading out. There wasn't meat in the fridge, so i had to settle with the frozen cheesy hotdogs.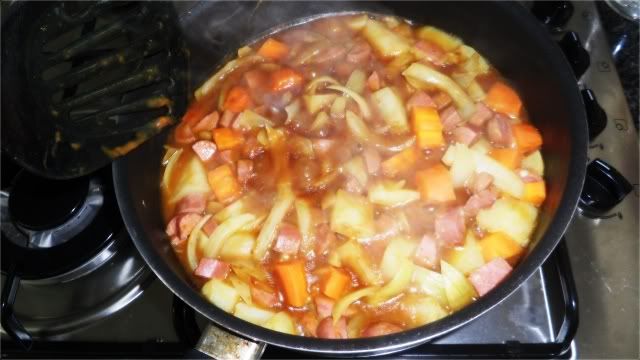 Its really easy to make this! Its like cooking a bowl of instant noodles! HEHE!
Get ingredients such as carrots, potatoes, big onions, meat (any kind, i used hotdogs cause i didnt have any fresh meat at home!)
AS PER MEAL FOR 2.
Get the carrots and potatoes washed first then diced, onions sliced!
Have the water (230ml) boiled in the pan.

Throw in the ingredients!
Break in 2-3 pieces of curry sauce mix and add into pan.

Let it cook over low heat for 20 minutes (or when you see the curry thickens!)
Serve over rice!!!

Just throw everything in and you're all ready for a steaming hot meal! Just like this is,
Japanese style.
HAHA!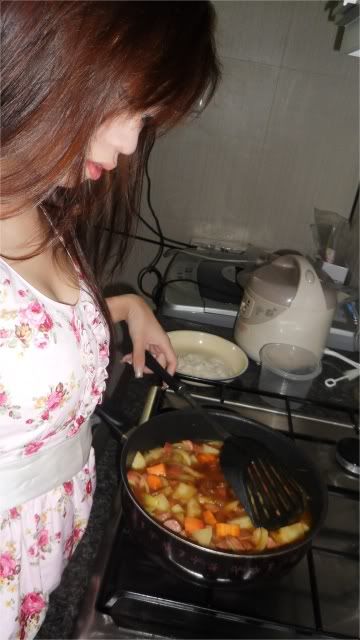 And yes, i made
Tang Yuan
for family as well!
Did your family have yours? (:



***


Headed out for Great World after cooking!
***
Cold Storage for some snacks before Avatar!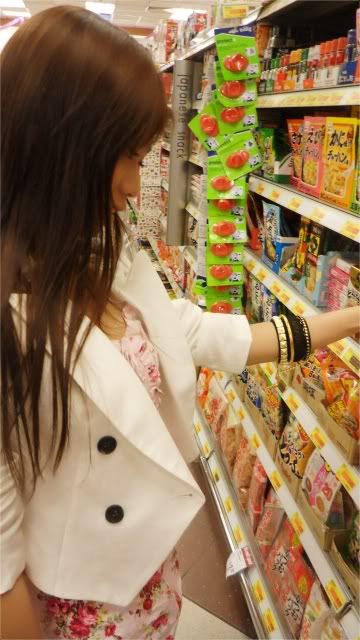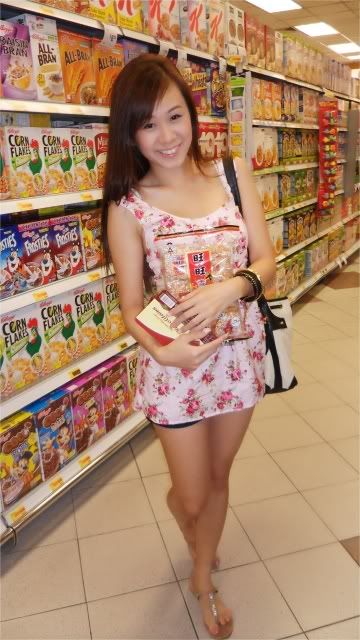 And if you noticed the bangles! I got another set from Milly Walker. Now, i have the white set as well as a black set as well!!!! Its soooo pwetttyyyy!!! (:
And i wore one of their necklaces as a bracelet to Lolliepop bestie's shoot! It looks so good either ways!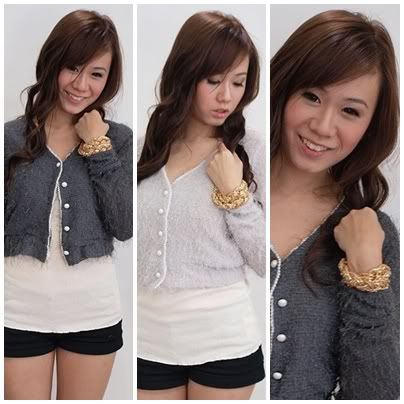 Milly Walker is giving out goodie bags to loyal customers, and if you haven't bought from them! Here's your chance to get into Milly Walker's good books, so MW Santa Claus will come knocking on your door with one of their 5 goodie bags worth $50 each!!!
And for those who are regulars of MW, get in now!!!!! Their chunky bangles were sold out within 2 days
(me thinks)
so you gotta be swift like me to get your hands on them! HAHA!!!!
Have fun in Milly Walker's and good luck!!!! (:
MERRY CHRISTMAS!
Credits chunky bangles:
http://millywalker.blogspot.com