New bag! (:
HEHE! It looks a lil bucket-y and i love the color of it! Striking red!!!! Its huge enough for me to put my notes, cosmetic pouch and it has many inner pockets for my barang barang!
There's a total of 4 compartments in the bag!
(Im using the Ettusais mascara separate!)
And it looks really awesome for shopping with the girlfriends!
AND.
I used the bag for mugging session!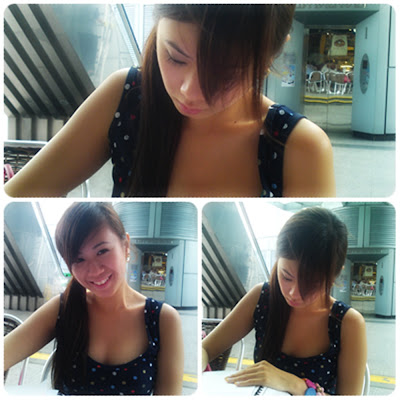 Credits: Polka dots top/dress from http://www.polkadotpigs.com/
Red bag from http://www.tianfenlan.blogspot.com/