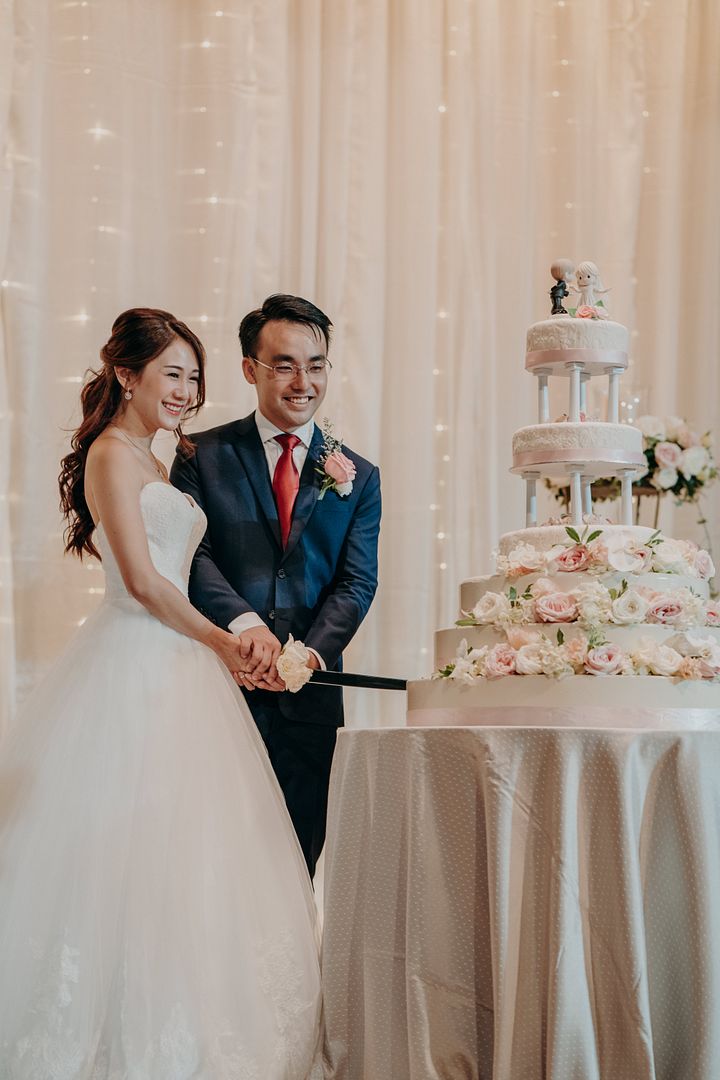 Alvin and I decided not to get a wedding planner for our wedding and we saw to every detail on our own. Because we started our planning early, doing things progressively, we were well prepared for our wedding celebration. But the wedding wouldn't be possible without the help of our vendors. The caterers, florists, wedding decor and so much more! I would like to thank them all here and can assure you that you would love them too, should you be looking for vendors for your big day / parties!
Lacebridge Weddings
I have worked with
Lacebridge
for a few years now. It started with helping them with a photo shoot when they first launched in Singapore. Sharon knows what kind of girl I am from the conversations we have had, so customizing my gowns with her have always been fun and a breeze!
I told her that I only wanted to do one march-in for my banquet so we decided to custom-make 2 white gowns; 1 for church and 1 for the banquet. For those who ask why isn't there a second march-in in an evening dress, my answer would be that I wanted to spend more time with my friends and family. I have heard and seen brides spend more time changing dresses, makeup and hairdo and wished they had more interaction with their guests on their big day. Once I heard a newly wedded bride saying to her friend, "How's my wedding? I wasn't around most of the time!". I never want to feel like that and then live to regret. But of course, this is just how I feel. It is each bride's prerogative.
My church white gown was sleeved with a low V back and train. I love the lace and every detail of this piece so much!
There is one makeup artist who truly knows me best, and that is Lynette. Lynette has been doing makeup for me for more than 7 years. She knows my face so well, what works for me and what doesn't. And it is always fun with her around. You can tell from that big laughter I had. What is most important is that Lynette is always early, she was almost 30 minutes early on my big day, which gave us a lot of time for the rest of the morning. We know how crucial time is on THE wedding day!
We decided on an up-do for church and let down for banquet.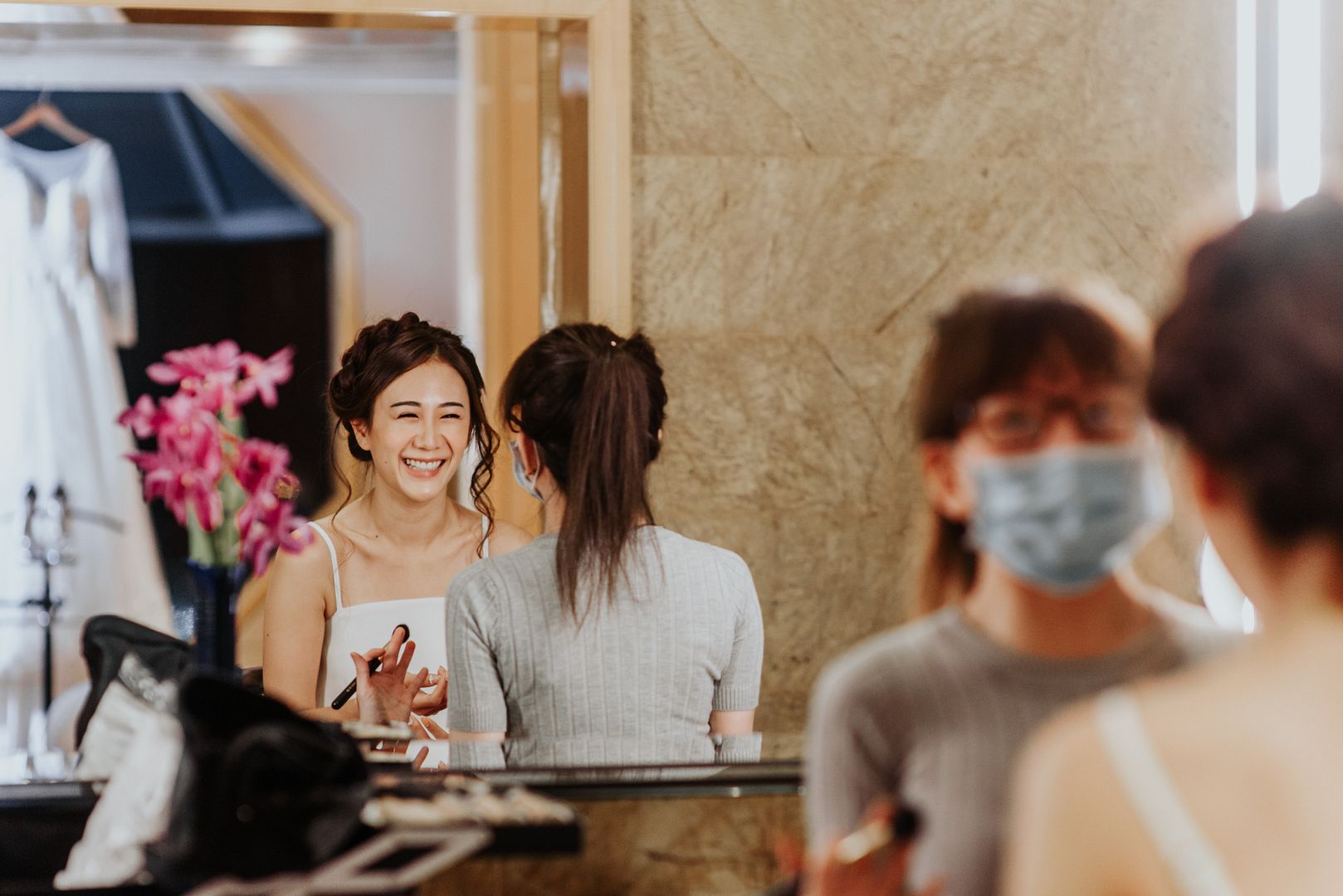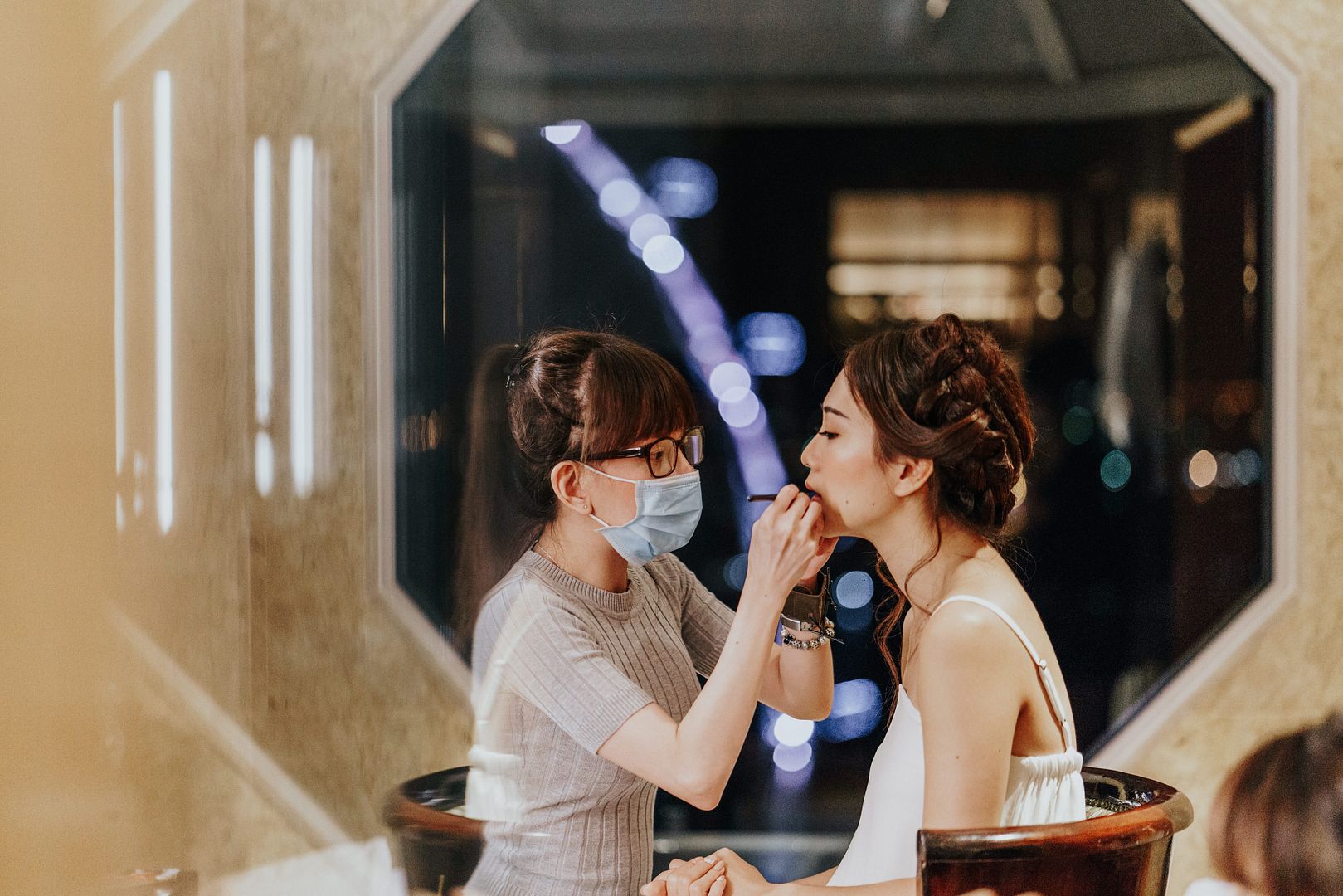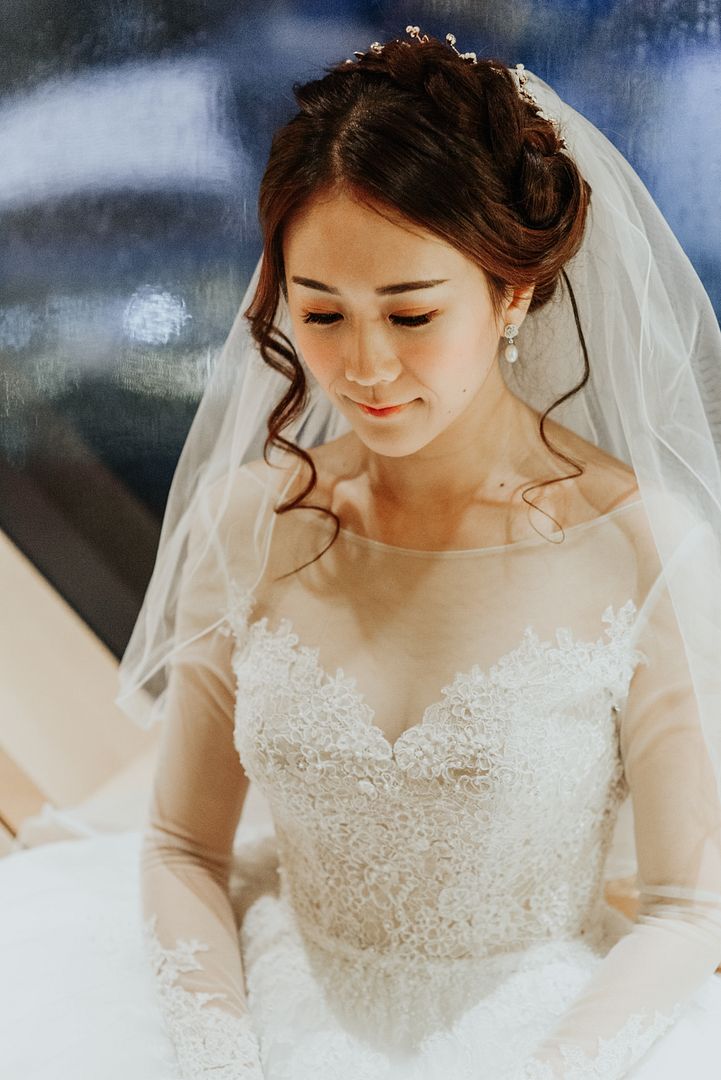 The Nail Status
The Nail Status
gave me beautiful nude-themed nails of fresh dried yellow leaves and white flowers for the big day. But this time around, they also got me well covered- my eyelash extensions, eyebrow embroidery were also done by them! I decided to go for eyelash extensions instead of falsies cause I know how much brides can tear on their weddings. The last thing I want is my faux lashes dropping off, they would look bad on photos! I also did my eyebrow embroidery with
The Nail Statu
s about 2 months before the wedding so they are in the best shade for the actual day. I had no eyebrow powder on that day, it was perfect and makeup was a breeze!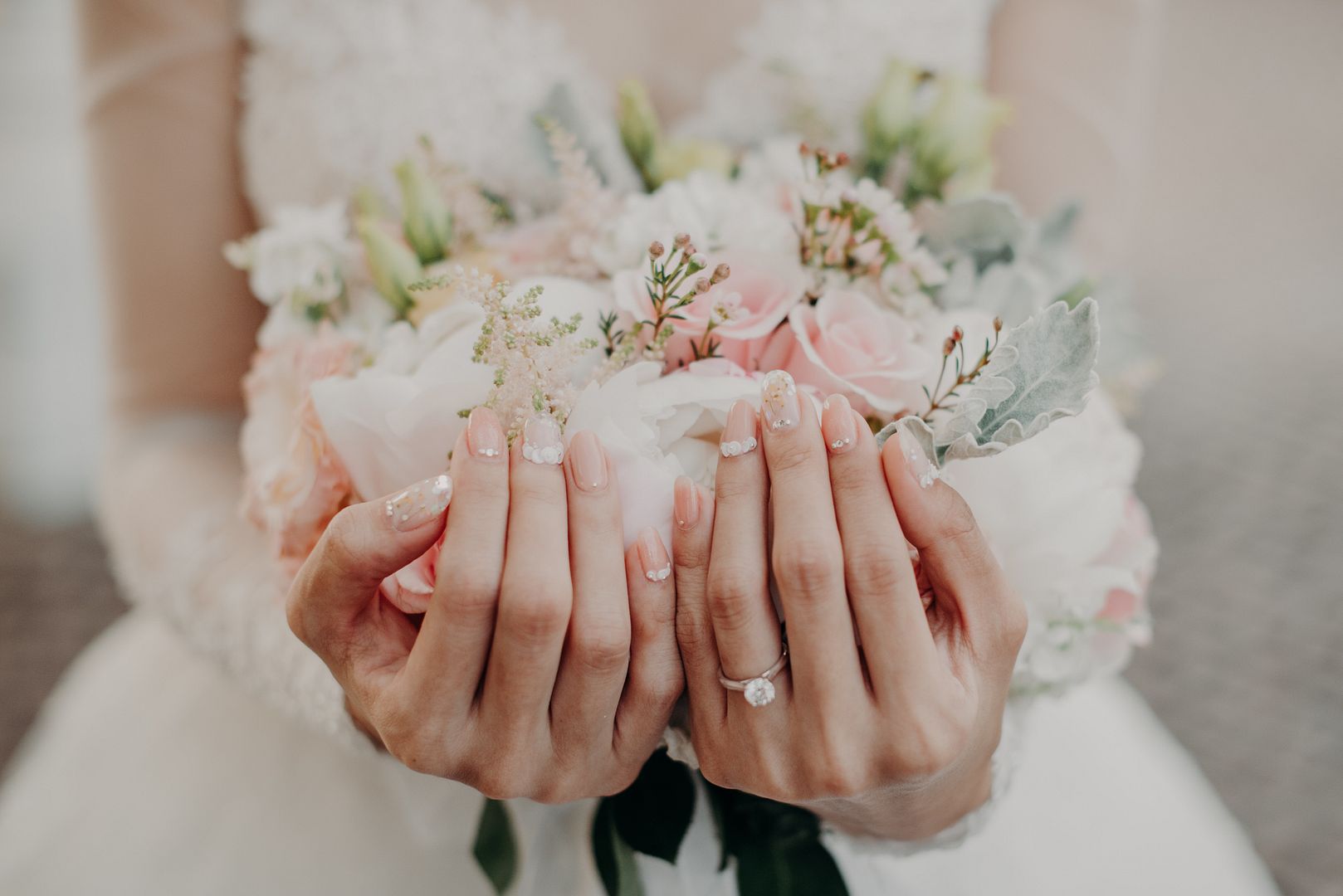 SmileFloral
Smile Floral
have been such a great help! They truly played a big role in our wedding. We got all our flowers from them, from bridal bouquet, bridal car, bridesmaids' bouquets, corsages, church aisles to the flowers for our customized wooden signboards! Look at how beautiful our bridal car was! Right in theme, Rustic.
KCottageStudio
We got our customized wood pieces from
KCottageStudio
! We wanted some of their beautiful carved wood for our church ceremony and they were so beautiful! We had Better Together for the bride and groom chairs at church and a signboard with our names with our favorite quote, To Love and to Cherish. The timeless signboard is still sitting beautifully in our room, a piece you can definitely keep and display after your wedding.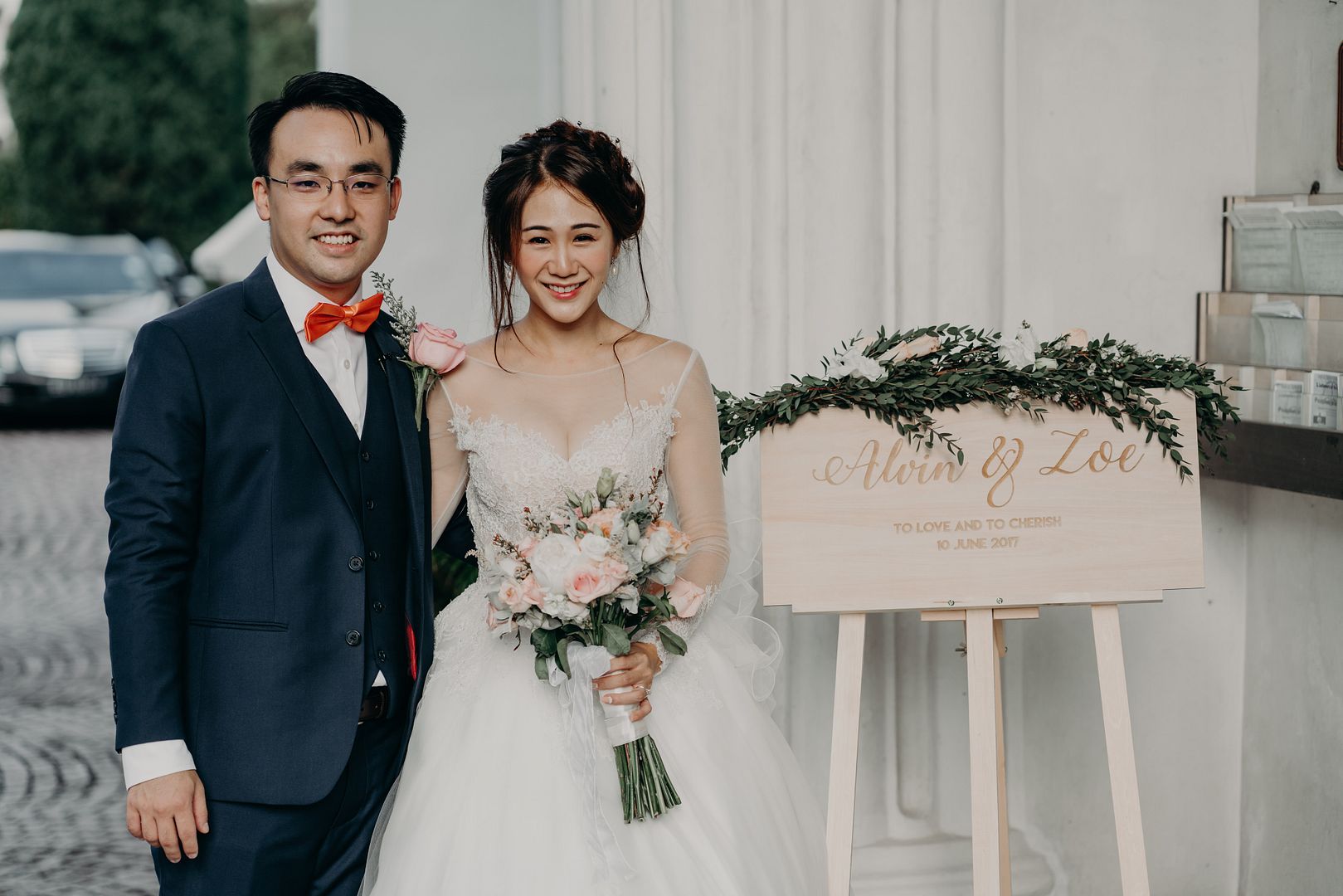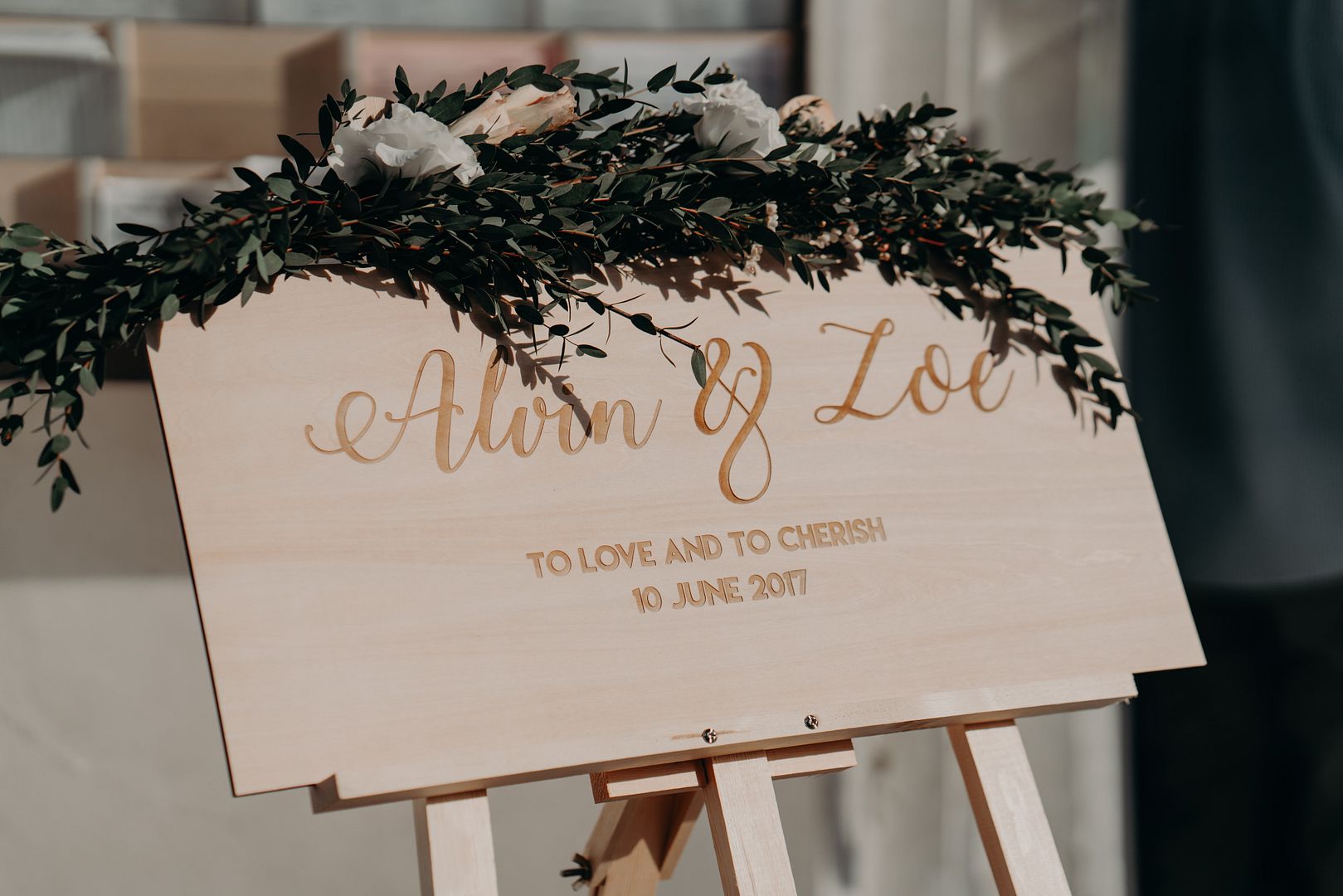 TheoryOfSeven
I knew the kind of dress I wanted for my bridesmaids every since we fixed a date. I wanted something that flaunt their beautiful shoulders and an ombre dress they would all look beautiful in. Thank you,
TheoryOfSeven
, for sending these dresses over! With sizes from XS to 3XL, there is definitely a size for every one of your special bridesmaid!