Received a cute package from
Bio-essence
last week! And in the parcel is 2 small but powerful bottles- Miracle Bio Water.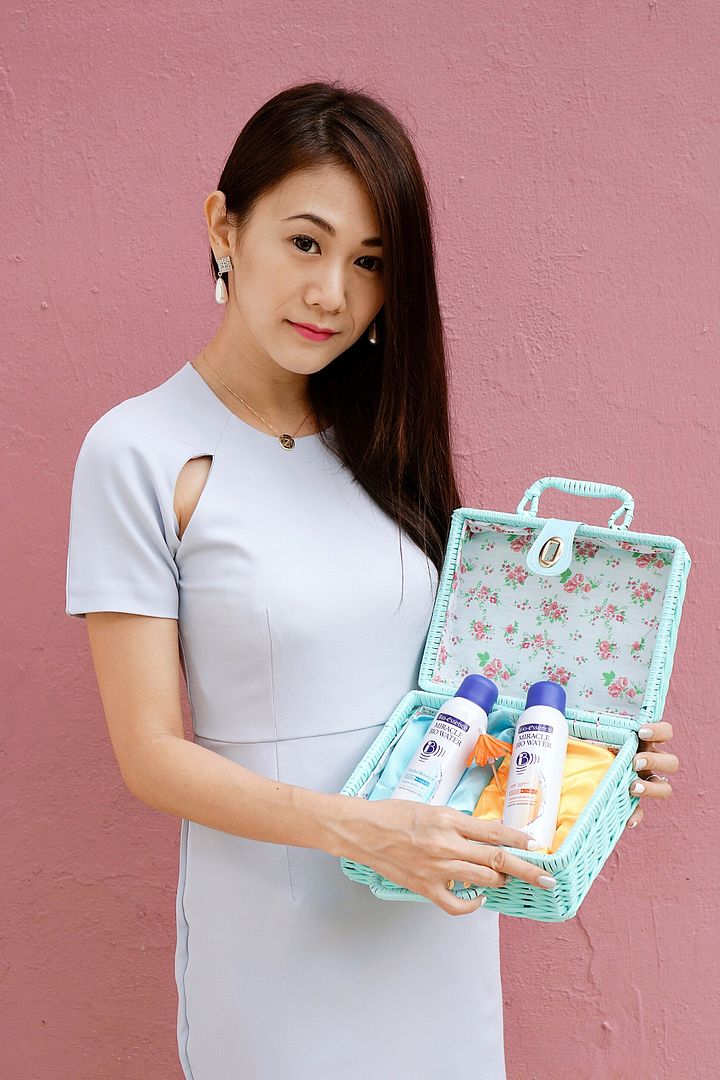 This is the second time I am sharing about Miracle Bio Water (the last time was
last year
!) so I'm sure it is not new to me and you! Miracle Bio Water is one of Bio-essence's clever invention! Did you know that
Bio-essence
houses more than 100 products?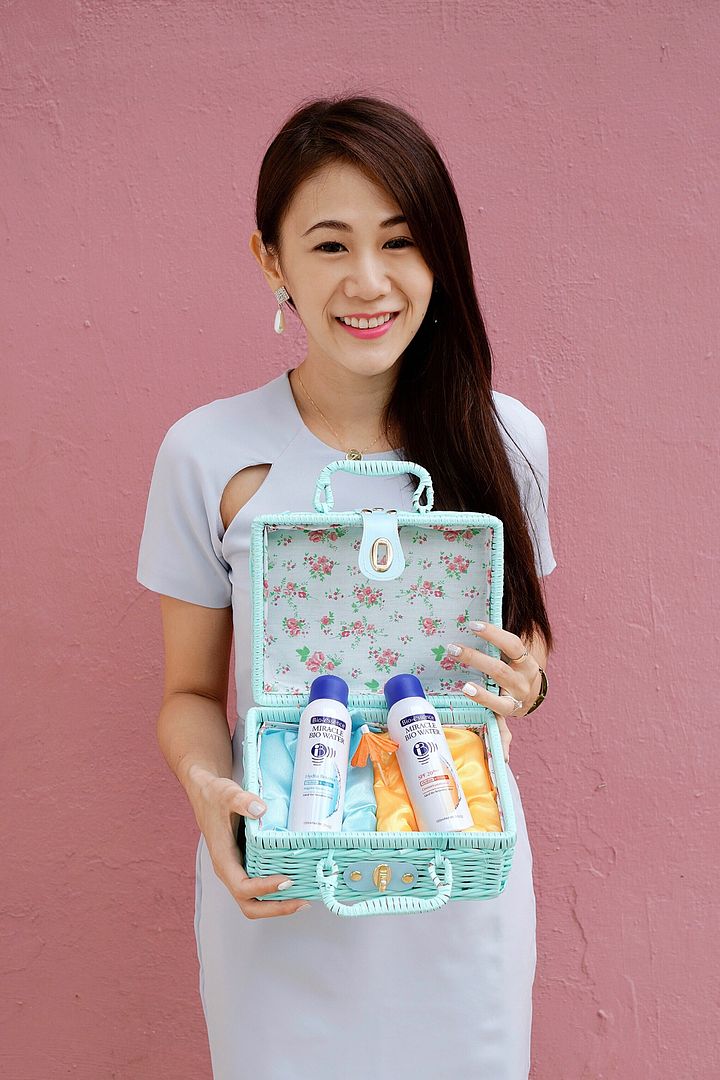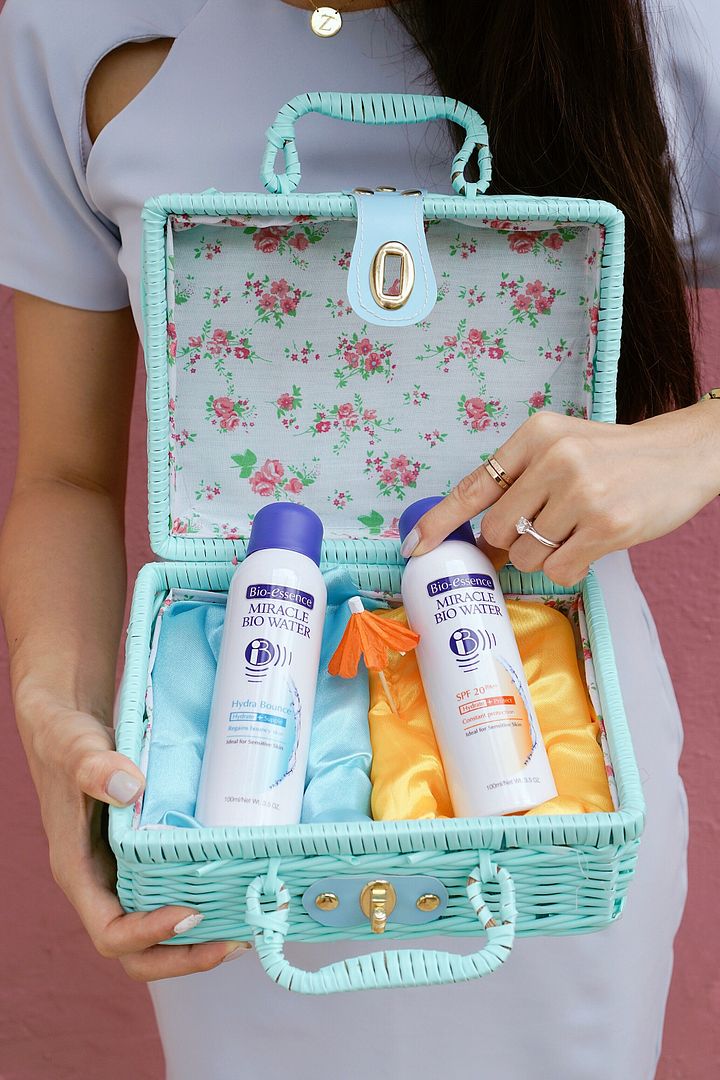 Bio-essence have just recently launched 2 new Miracle Bio Water! They are the Miracle Bio Water Hydra Bounce and Miracle Bio Water SPF20! Their names say it all, they are both NOT just facial mists! They are both more than that!
Let's first talk about Miracle Bio Water Hydra Bounce. This variant is more than a facial mist because it is packed with something really unique and good! The ladies' favorite ingredient in skincare, Collagen! This derma facial mist is good for you who are always indoors. Working office ladies and students who are in the school auditorium for most of your hours in a day. Miracle Bio Water Hydra Bounce can help you with a quick perk-me-up and also hydrate your skin from the dry air-conditioner. And also give you plumped up/ bouncy skin.
Miracle Bio Water Hydra Bounce
Suitable for you who's always indoors and exposed to dry air-conditioning.
The second variant got me excited!
I've never seen anything in the market that is more exciting than Miracle Bio Water SPF20 which is not just a facial mist, and not just a sun spray! I never knew facial mists could evolve to include SPF benefits too! It is like Heaven-sent, for those who are exposed to sun for long hours each day! That's me!! Bio-essence truly lives up to their promise to their customers in being the forefront of innovation in developing effective new products!
Doing Sales means I am always outdoor and feeling drained, humid and sweaty have become common experiences for me. Miracle Bio Water SPF20 is great for hydration, soothes and cools skin, calms itch and redness too! So much goodness and because it's in the perfect size and just to show you, it fits my even my smallest bag!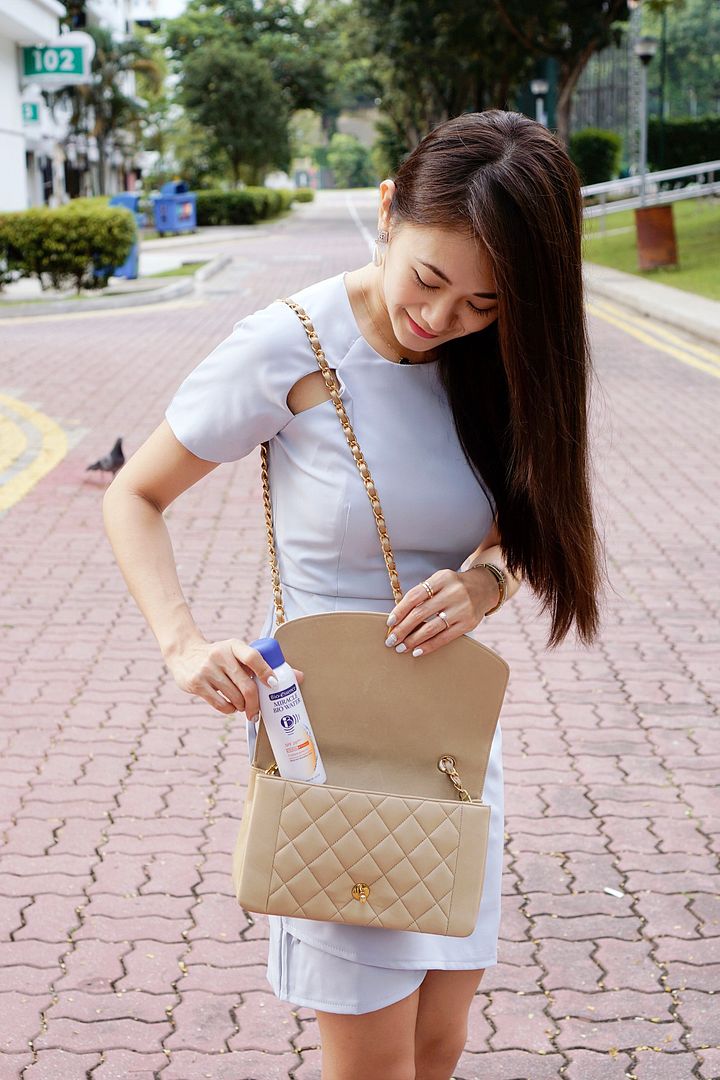 Pocket friendly!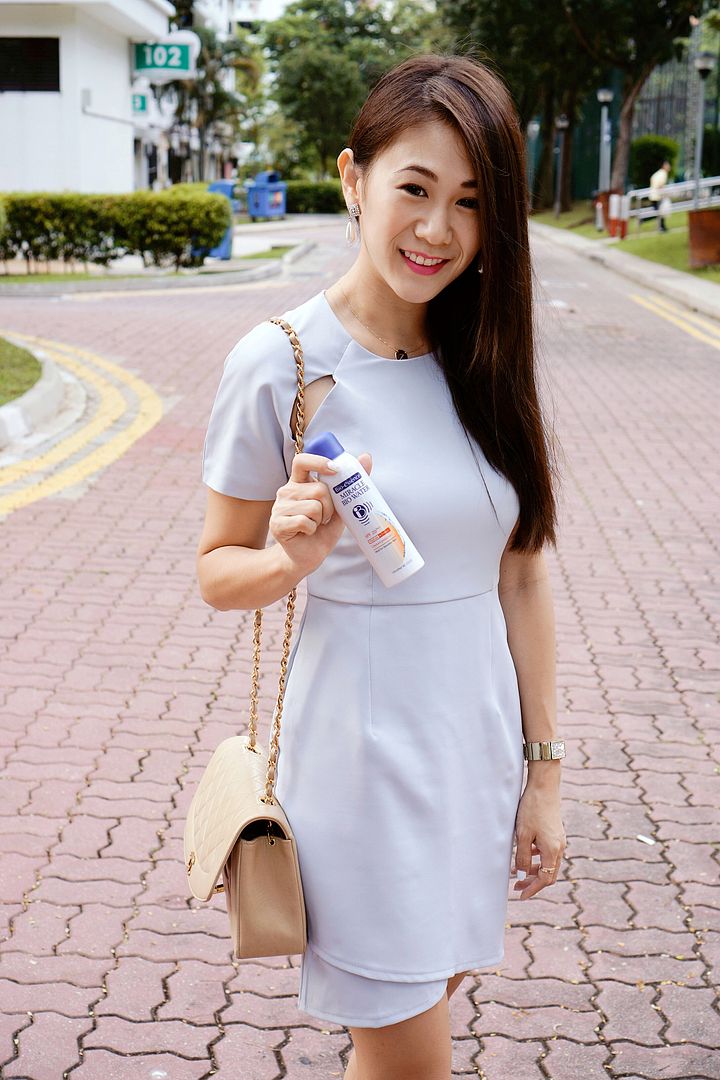 Not forgetting that being out for long hours already wore off the sunblock's SPF I put on before I left home in the morning. So I can't express how Miracle Bio Water SPF20 is now one of my ultimate favorite skincare product!
Do you know that Dermatologists recommend using a SPF15 or SPF30 sunscreen and that higher SPFs don't give much more protection?
It is also recommended for people with sensitive skin to not use high SPF as it gives them a false sense of protection, which leads to more skin sensitivity and damage. Miracle Bio Water SPF20 is sufficient and ideal for reapplication on-the-go, ensuring sufficient constant sun protection and skincare benefits.
That's not all! The SPF benefits in this bottle also helps protect sensitive skin. This also means that if you have sensitive skin, you do not need to use 2 products (facial mist + sunblock) anymore!
Miracle Bio Water SPF20
Suitable for you who's always on-the-go and exposed to the unforgiving Sun.
As a lady who has to put on some makeup to work myself, I was initially worried to use the mist on working hours with the strong concern that the mist may ruin my makeup. But having used Bio-essence Miracle Bio Water for awhile now, I can assure you that you can use them on days where you have heavier makeup! So take a look below at the pictures which were taken at mid-day on a weekday.
You can tell that I used the mist and also used it pretty generously- despite having makeup on. Each spray of Miracle Bio Water is light and gentle on the skin. This one shot took a big part of my time while curating this post for you! Because each spray is so light, it was challenging for my camera to capture the mist.