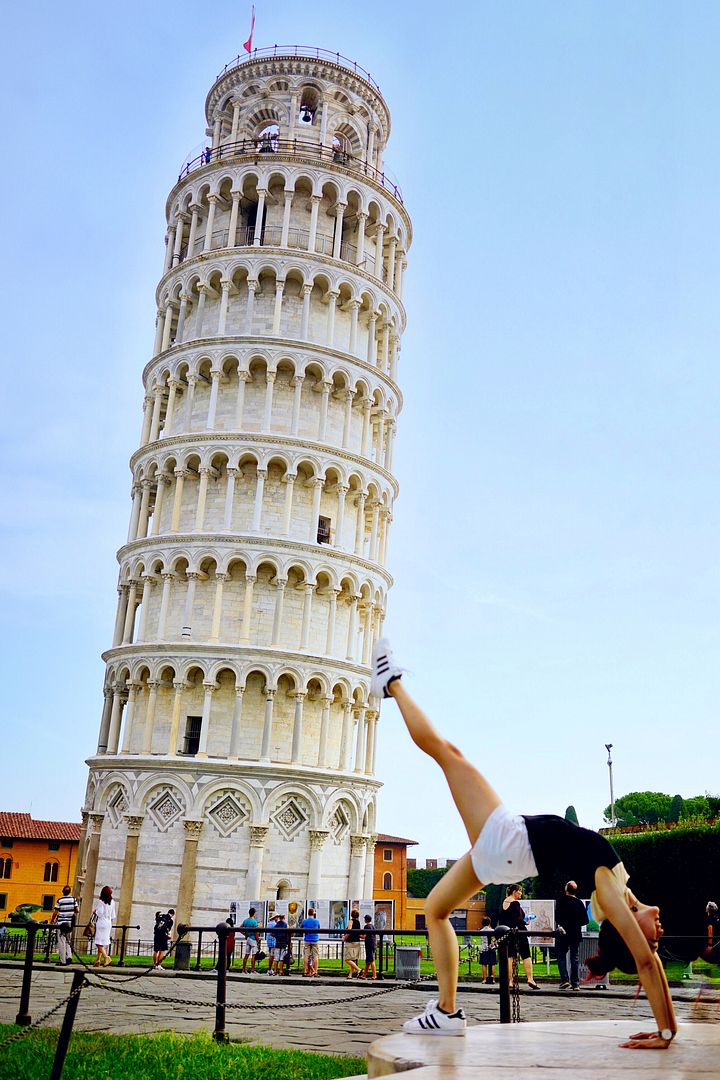 We checked out and drove for 1.5 hours towards Pisa! We were visitng Leaning Tower of Pisa!! Very excited because it was my first time there! I've seen so many wonderful pictures there and on the car ride there, I was thinking of yoga poses that I can do there! Teehee!


Besides my wheel pose, we did a corny couple shot too haha! It was pretty funny to see people doing poses there with the leaning tower but that didn't stop any of us from still attempting our own!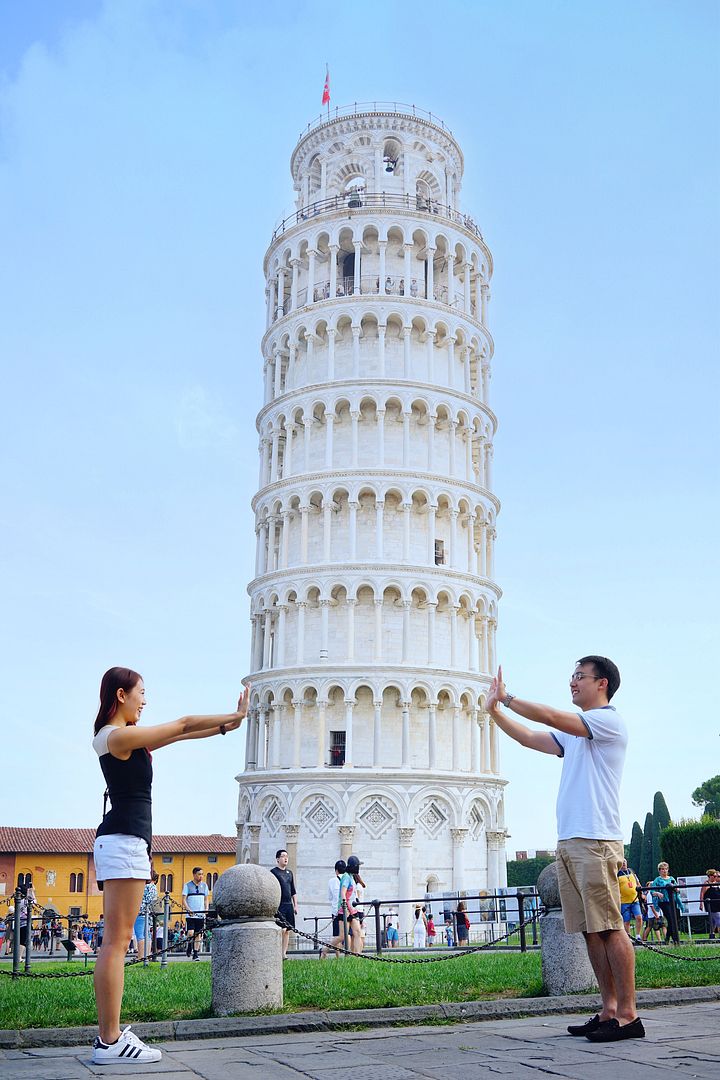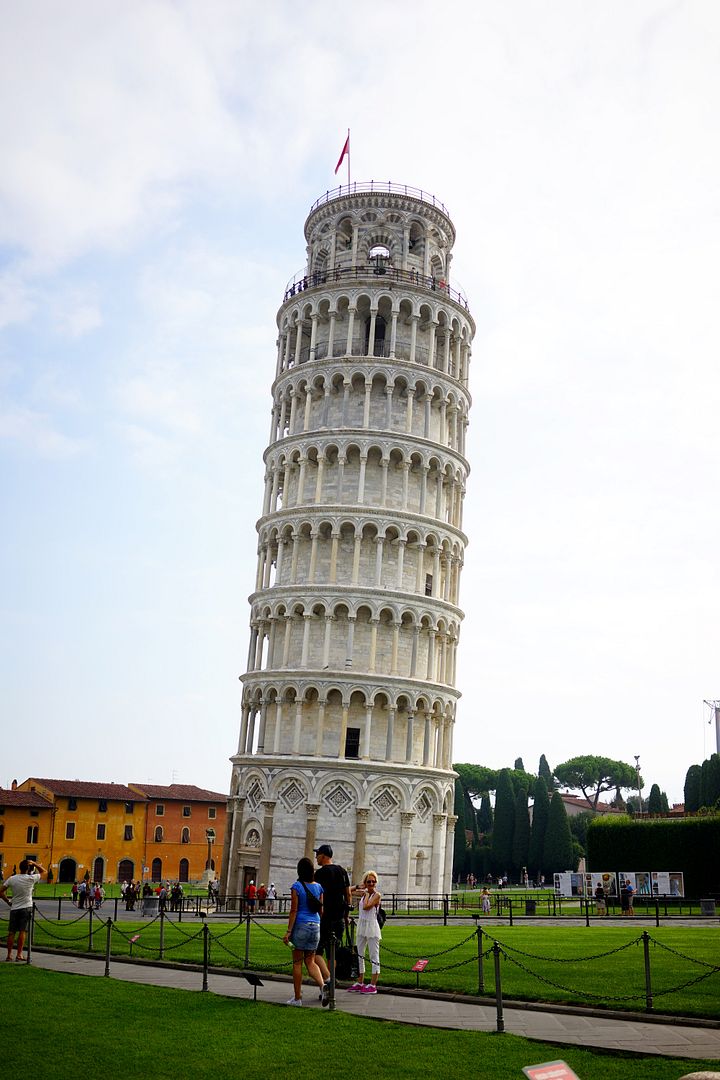 We then drove 2 hours (119km) through Cinque Terre and arrive at Vernazza! The car ride was terrifying, that's no wonder tours groups don't go there. The roads are on high mountain tops, narrow, steep that is challenging for even cars, let alone coaches!