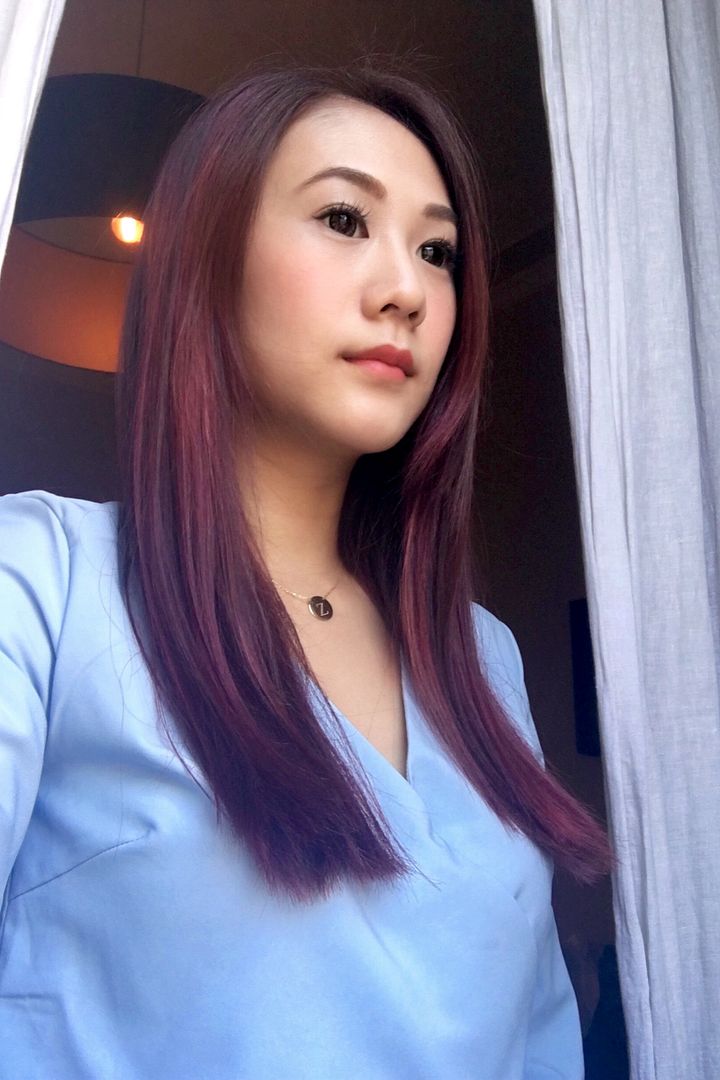 Quick selfie as love when to pick up the car! We rented a car to take us to Florence and the other places we were heading for! Collected the car at Roma Termini and it cost about
€
600 for 6 days and it could take 7 people and 5 big luggages!
First stop was Space where it's an outlet mall for Prada and Miu Miu. The last time I only went to The Mall because it had more brands. Go to the Space only if you want to buy Prada and Miu Miu or if you have ample time to cover both outlet malls! We didn't get anything at Space, we ended up at their cafe for some drinks.
And after this shot, I was told not to take photos in their cafe! Oops I wonder why, there wasn't anything unique, I had just wanted to take my OOTD haha!
Favorite colors
We drove off for lunch before The Mall. Lunch was at I Fratelli Giusti which was about 30 minutes away, easily one of our best meals! The place is frequent by a lot of locals and tourists too I guess because it is one of the few restaurants near the outlet malls.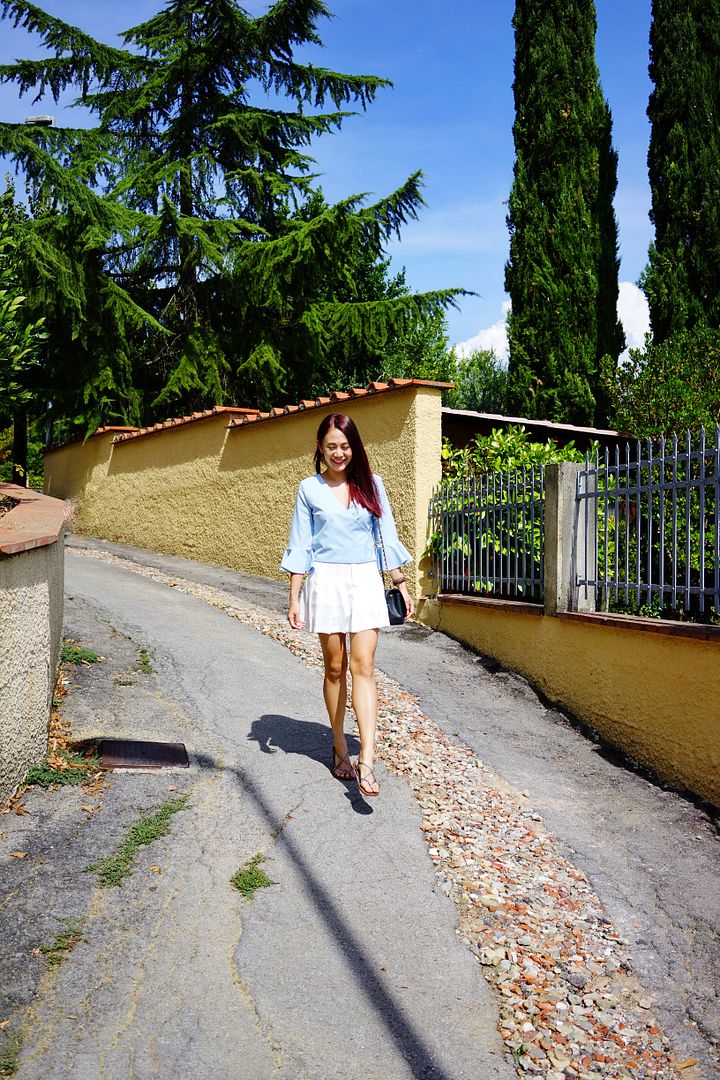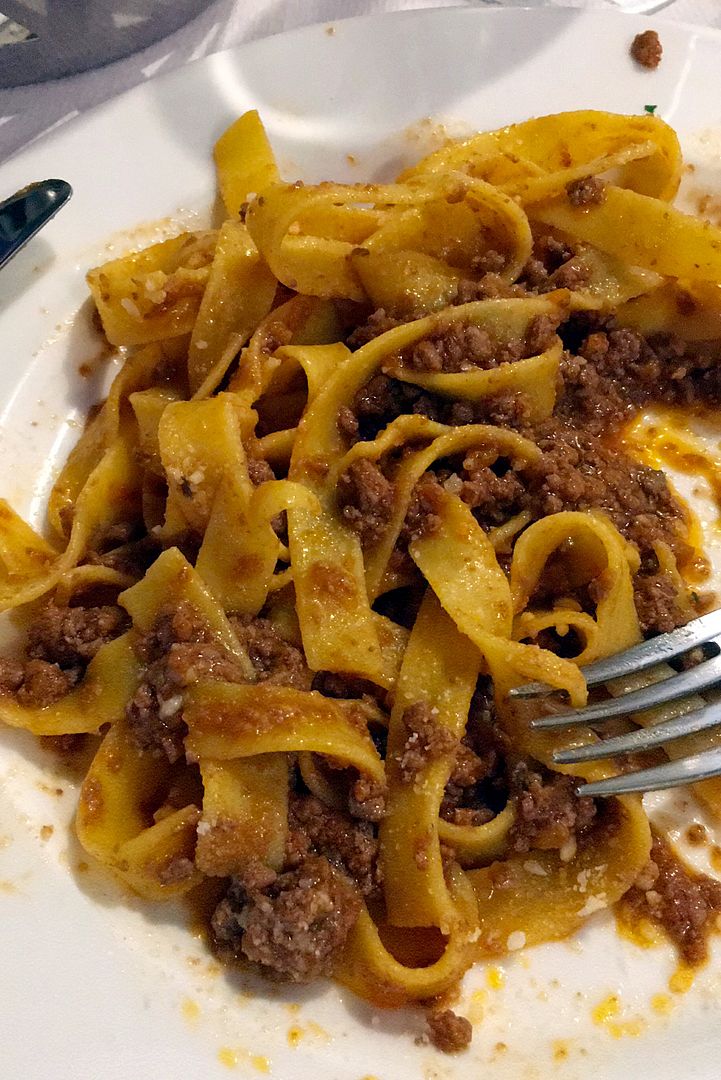 This was the best Ragu pasta the entire trip! I have always thought it was called Bolognese but in Italy, most of the times when I order Bolognese, it's very pathetic.
This is what you get when you order clam agilo oilo in Italy. It is just clams and hardly any spaghetti!
Same for the risotto. Mostly seafood and hardly any rice!
Lunch was so fulfilling! One of our best and happiest meal and that got us set for more shopping, this time at The Mall which was a short 10 minutes drive away!
I Fratelli Giusti
Address: Località Prulli 100, Reggello, Firenze
Opening Hours: 12:00 - 15:30
Clear blue skies and nice stairs call for an ootd shot, thanks love for being so patient and taking time off your shopping to take this photo for me haha!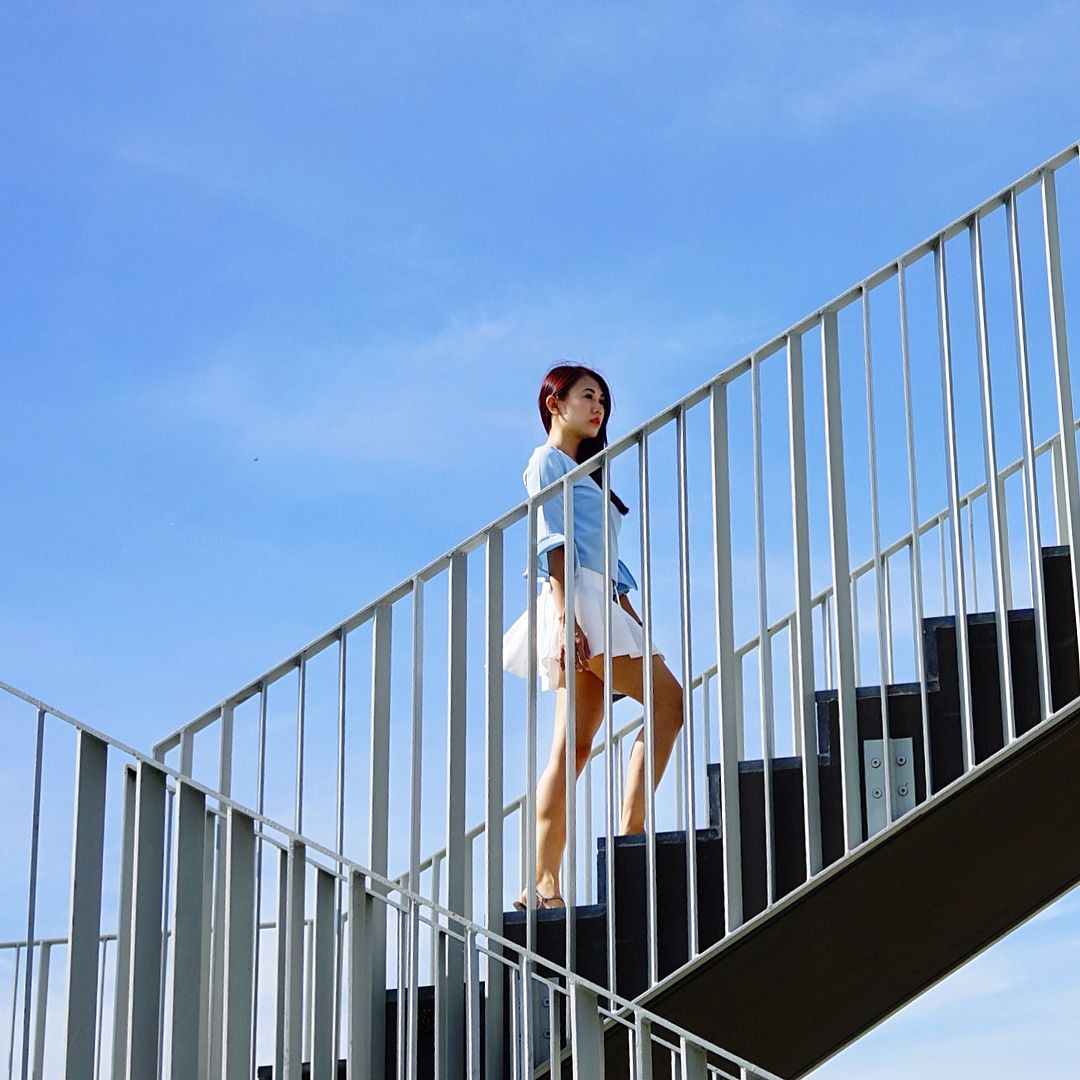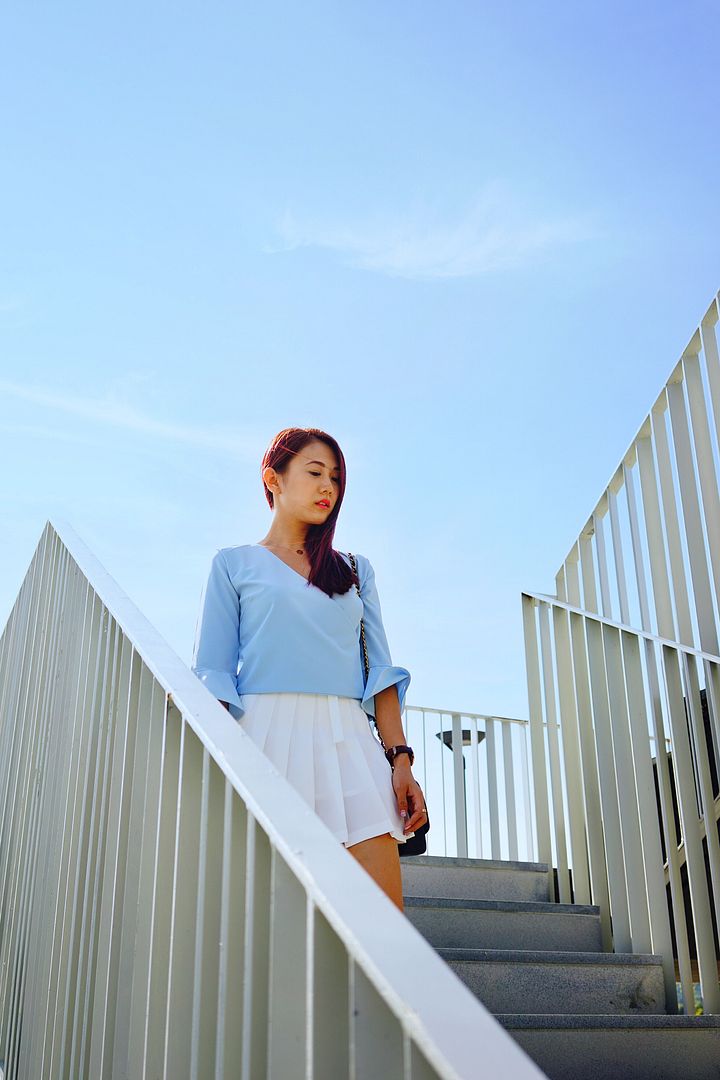 We spent about 2 hours at The Mall. Love got himself a new pair of Gucci leather shoes for work, a pair of Tods for casual days and a Dunhill wallet. Everything was much more expensive now since they were there last year! The Gucci shoes used to be 170 euros but it's 230 euros now!
We were in Florence just for shopping, after The Mall, we drove to check into our apartment and hang around our apartment for the rest of the night.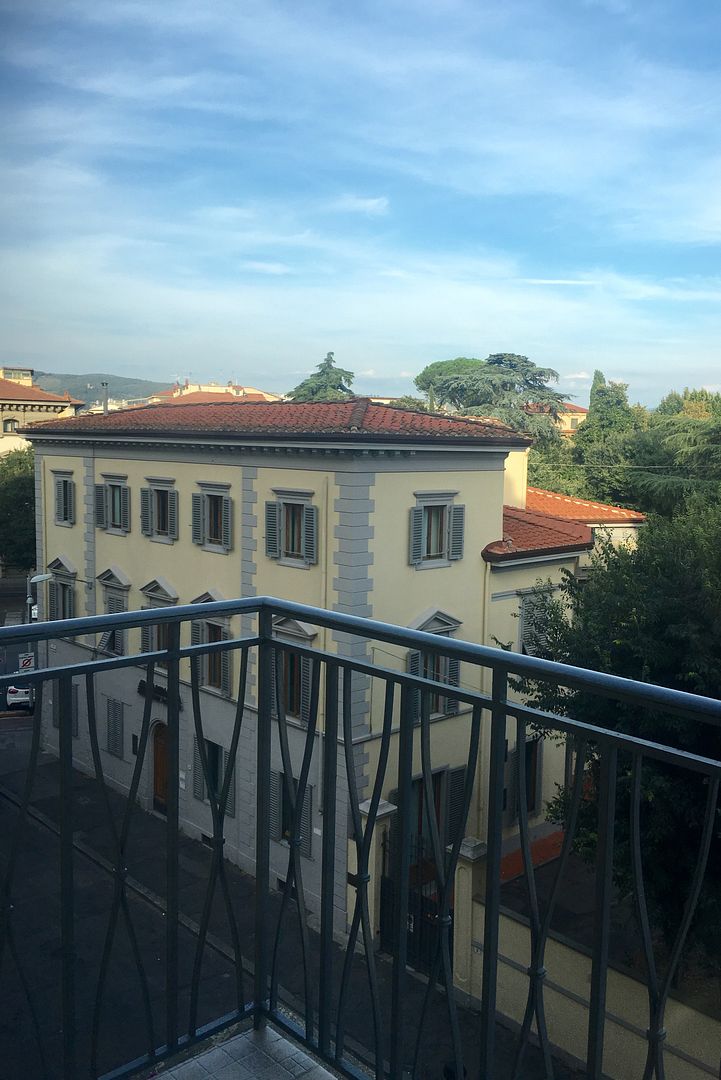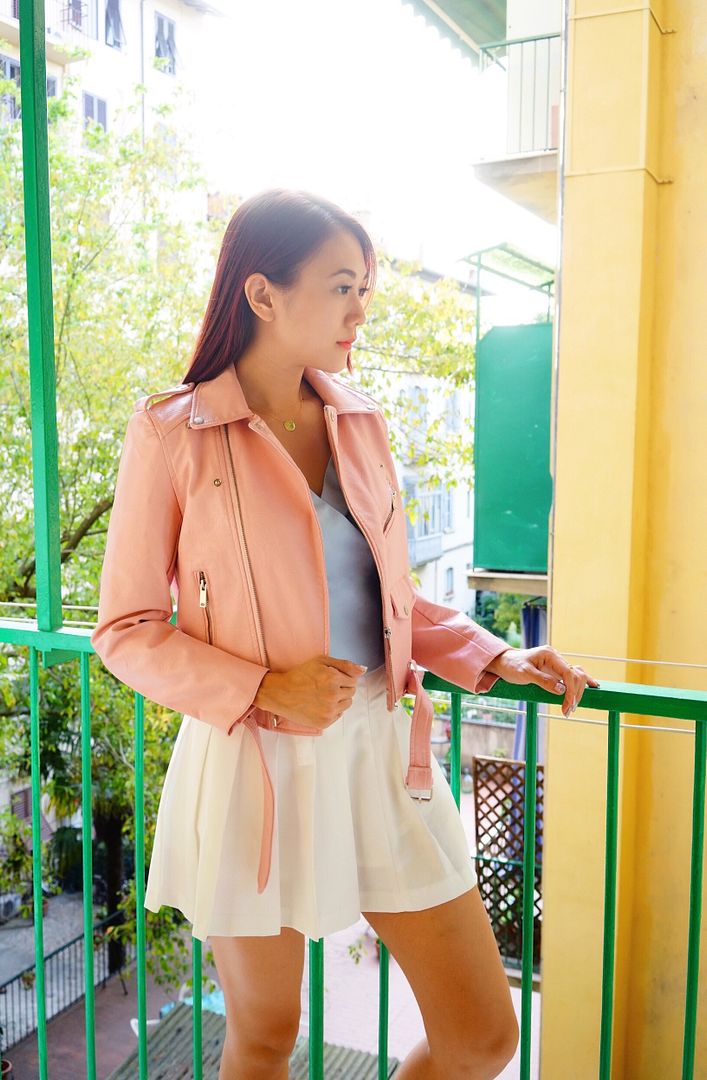 We stayed for the night at Kometa Suites & Apartments. Nothing much to shout about but it was definitely very clean and comfortable.
Took a short rest before we headed out to the main area where Duomo di Firenze is!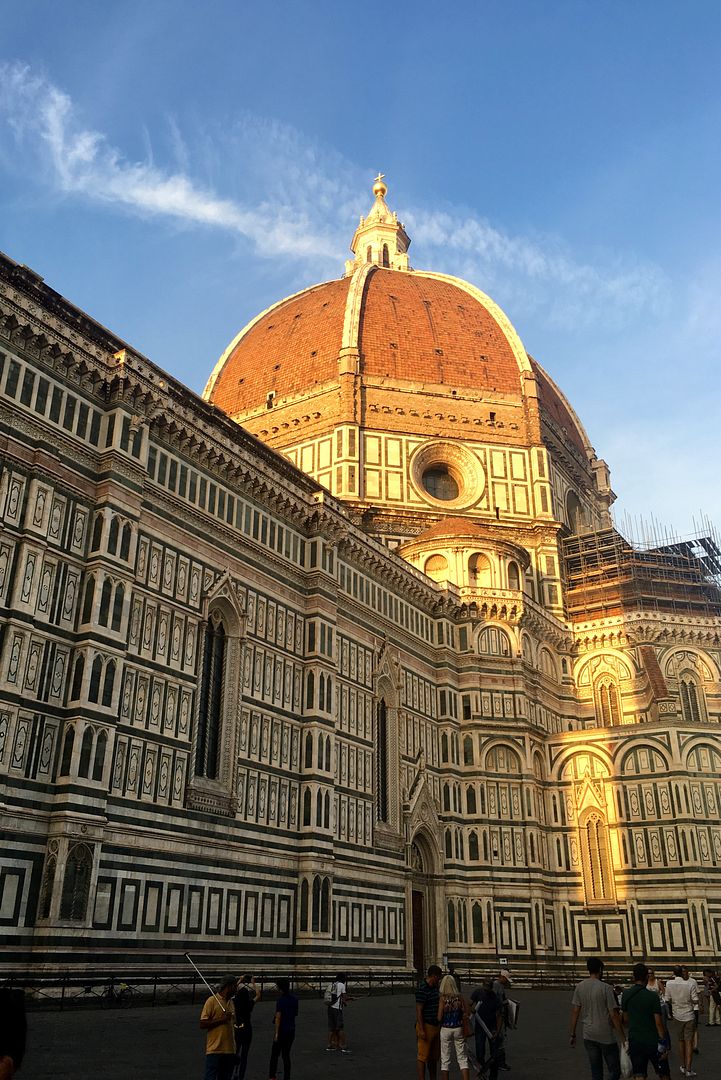 So beautiful! The exterior of the basilica is faced with polychrome marble panels in various shades of green and pink bordered by white!
We also had our GROM gelato there!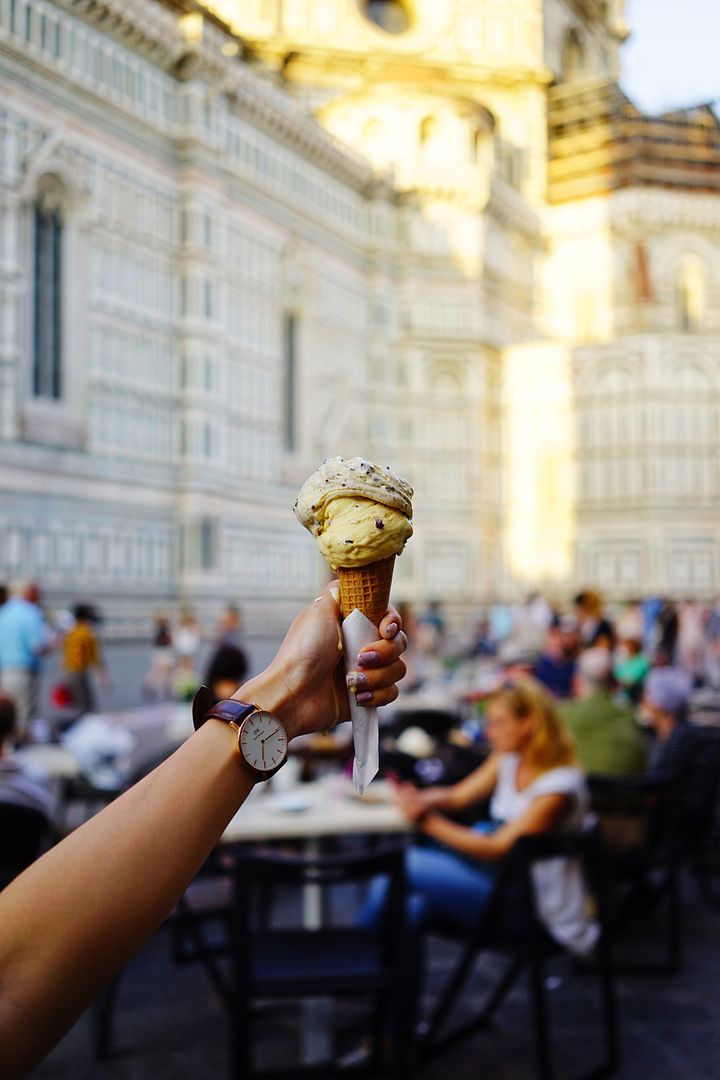 GROM!
Grom is ranked #21 of 197 Dessert in Florence!
Address: Via del Campanile, 2, 50122 Firenze, Italy
Opening Hours: 10:30AM–11PM
Phone: +39 055 216158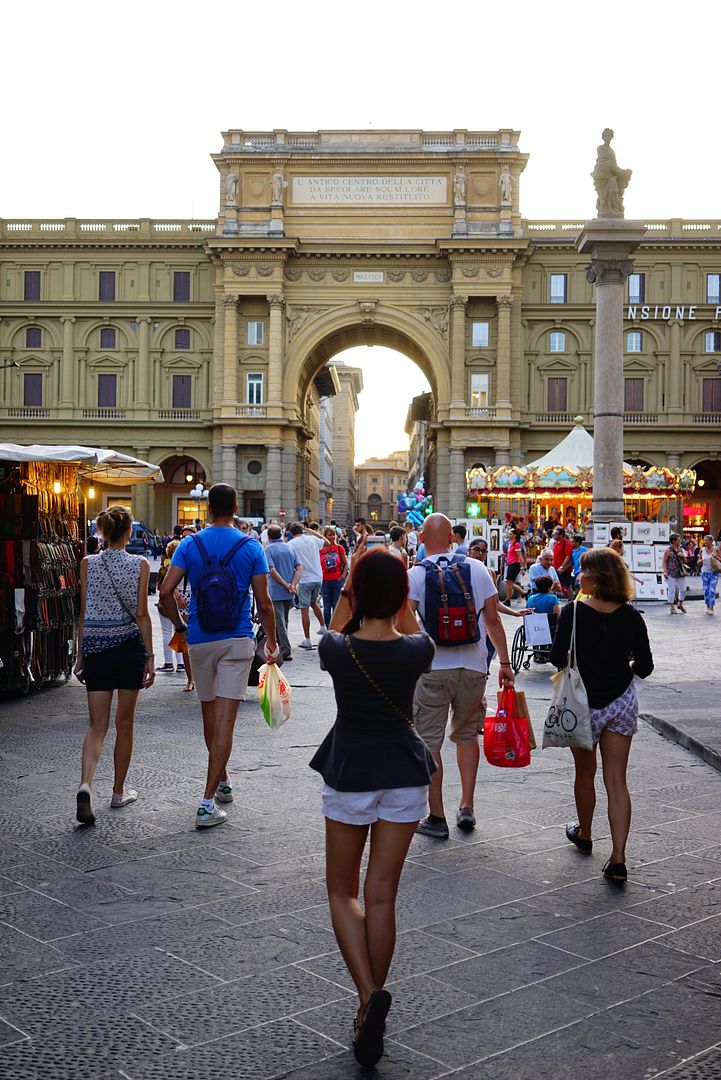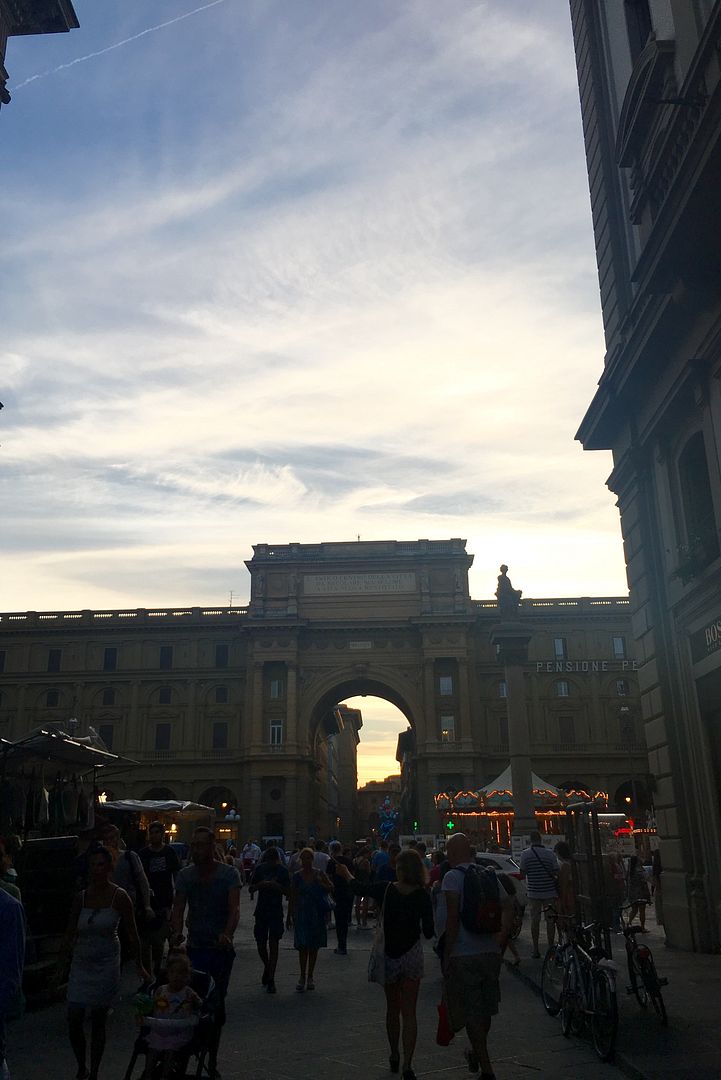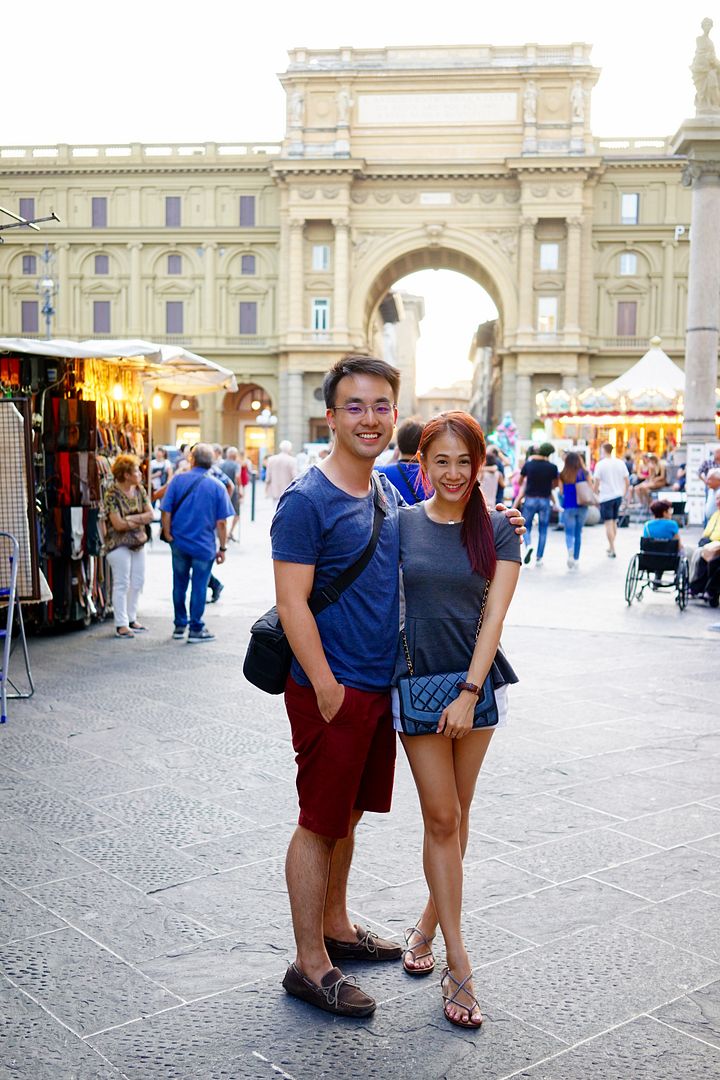 Hey Love
Look at these talented artists! They drew on the floor with chalk! I find it such a waste that you can't take it home cause they are so beautiful and take so much effort!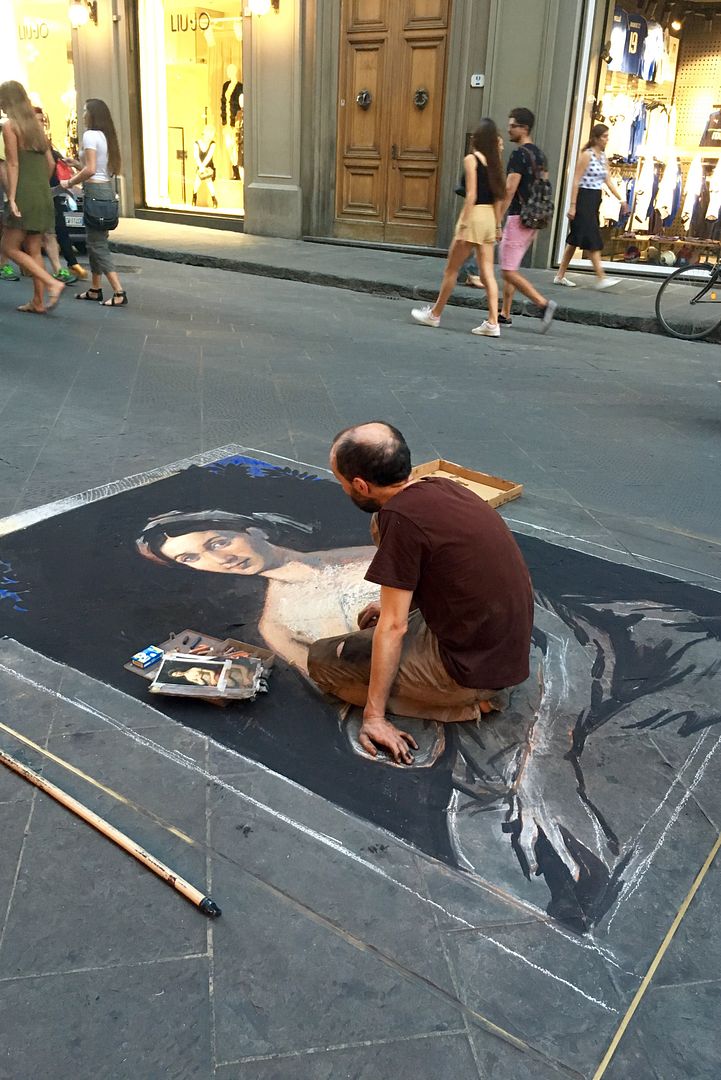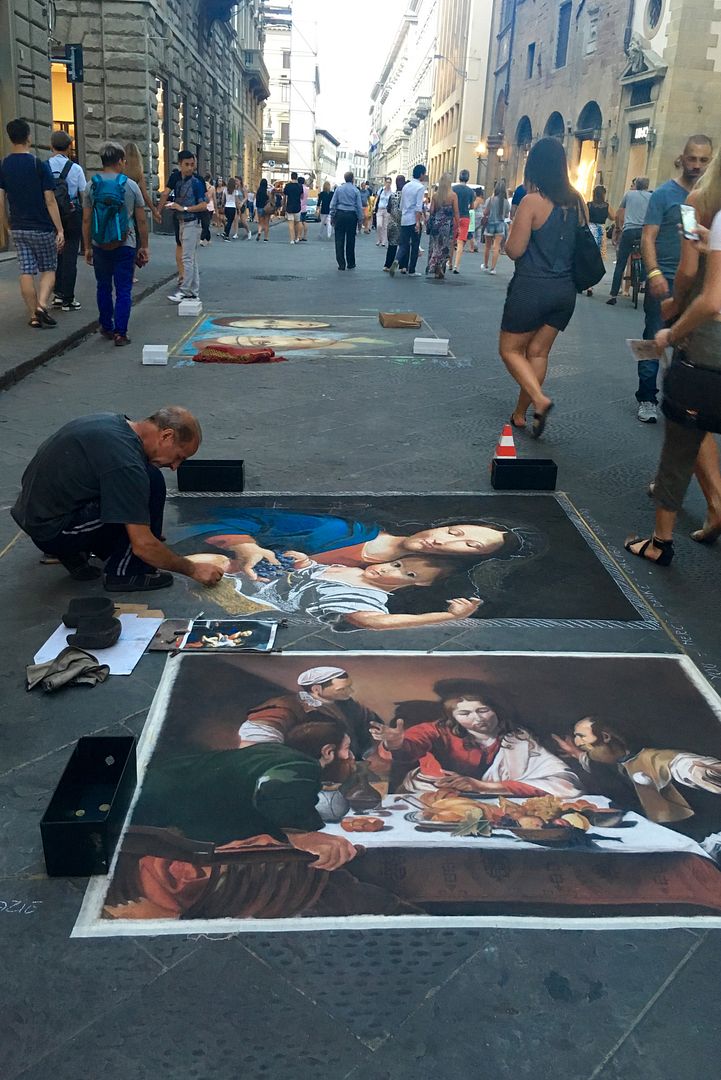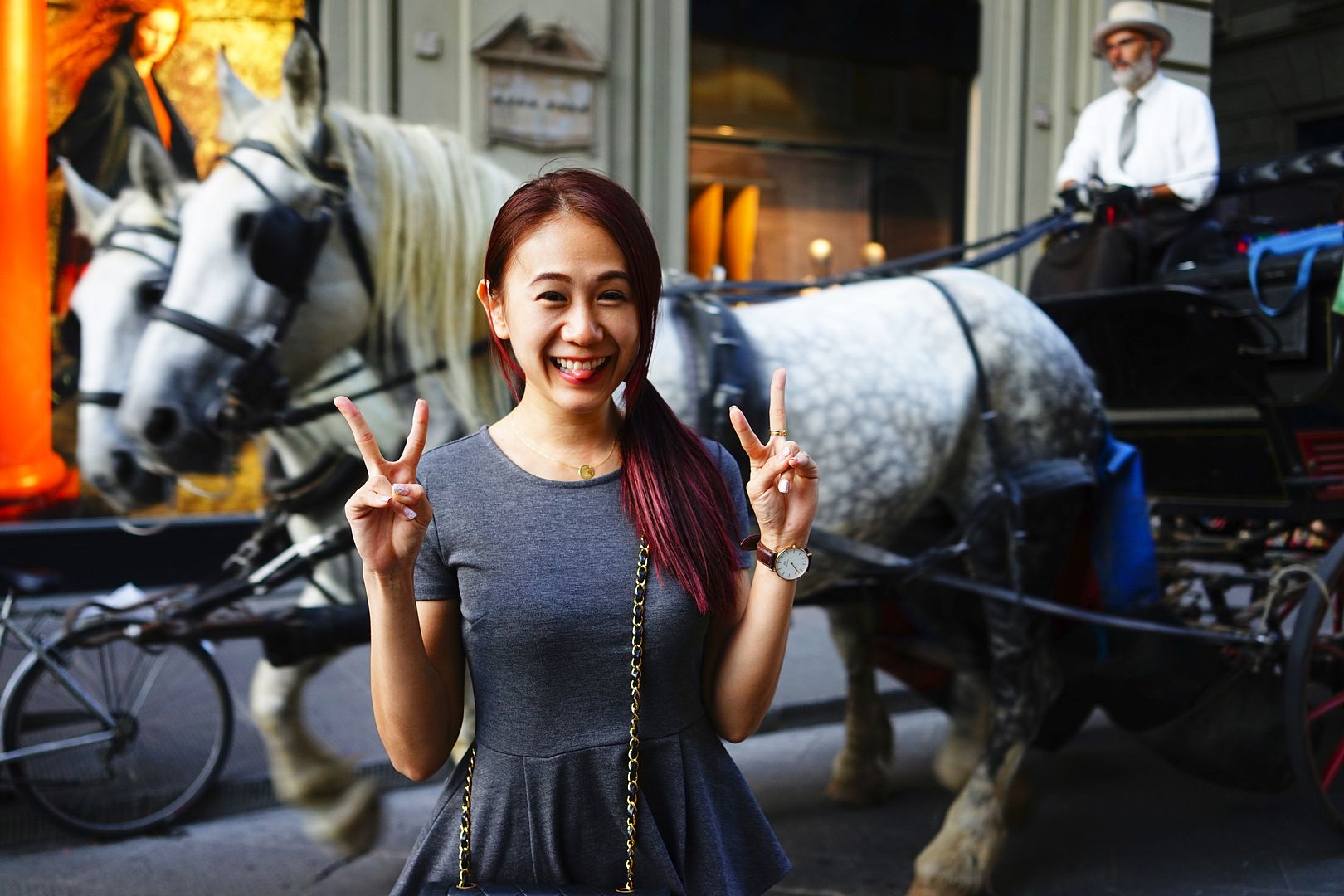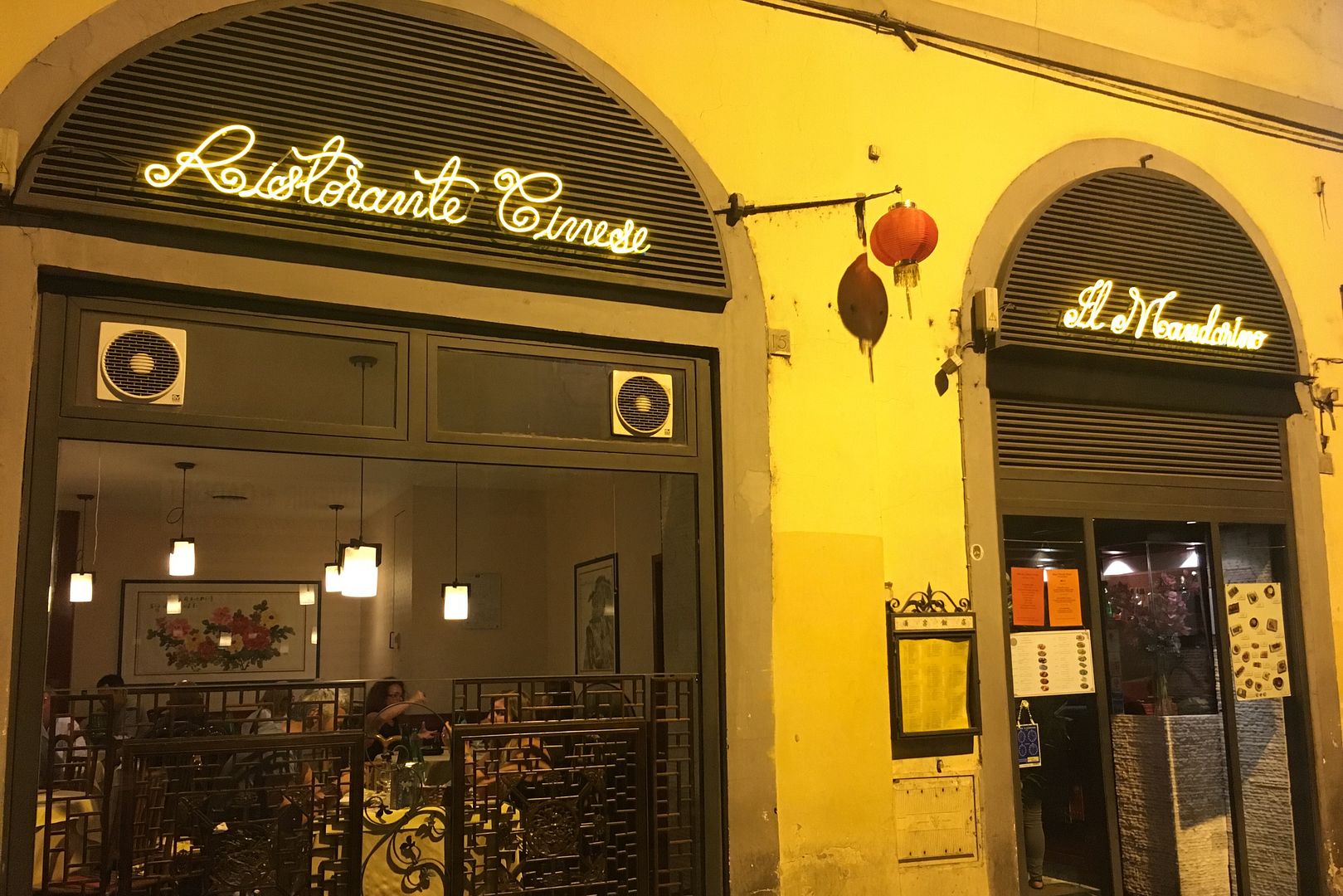 Chinese food for dinner!! We were missing rice and so jumped into the first chinese restaurant, Il Mandarino, we saw and had peking duck, rice, steamed fish oh yum!
Sorry no pictures but dinner was great and if you like some chinese food when you are in Florence! Il Mandarino is really authentic, staff is friendly and we feel really at home conversing in mandarin in Florence!

Il Mandarino
Address: Via Della Condotta, 17r, Florence, Italy
Tel: 055 2396130


As we left the restaurant and walked back to our apartment, I came across this very familiar Gelato shop that I came in 2014! Our guide from Trafalgar, Emile, brought us there and told us that this is the best gelato in Florence!
Based on Trip Advisor,
Vivoli
is ranked
#19 of 197 Dessert in Florence! Even better than Grom! We had the lemon sorbet at both gelato places and if you like your sorbet real sour, the one at
Vivoli is for you! Each scoop at
Vivoli is
€
2.50. Th
ey don't offer cones, just cups!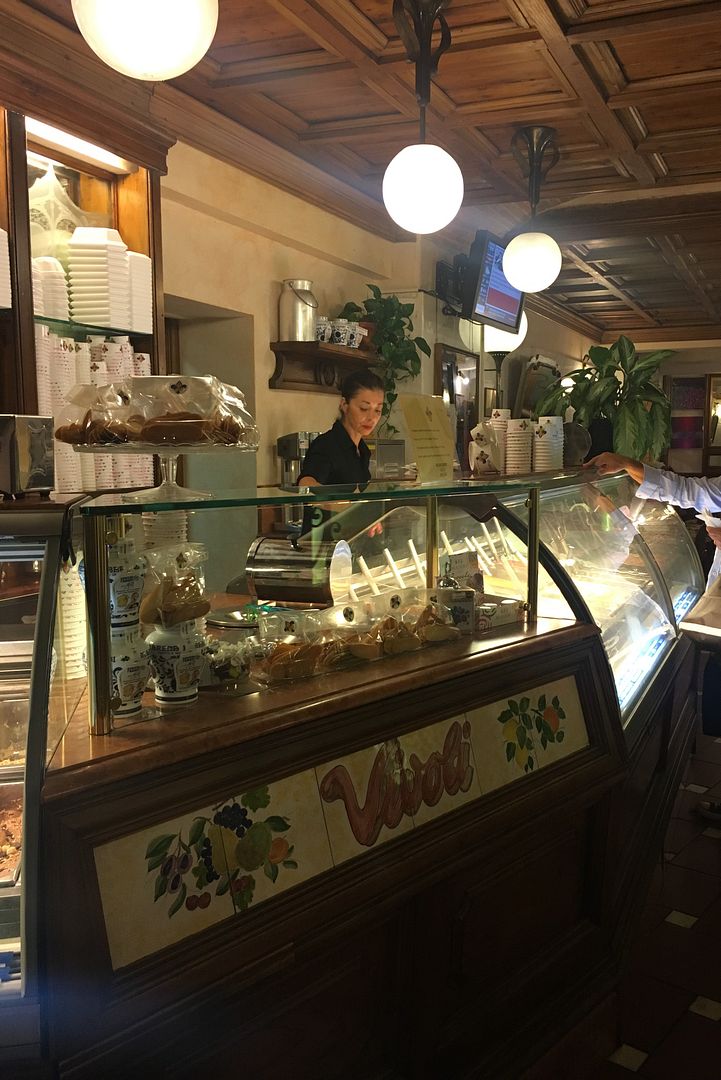 Adress: Via Isola delle Stinche 7r, 50122, Florence, Italy
Tel: 055 292 334
Opening Hours: 07:30 - 00:00