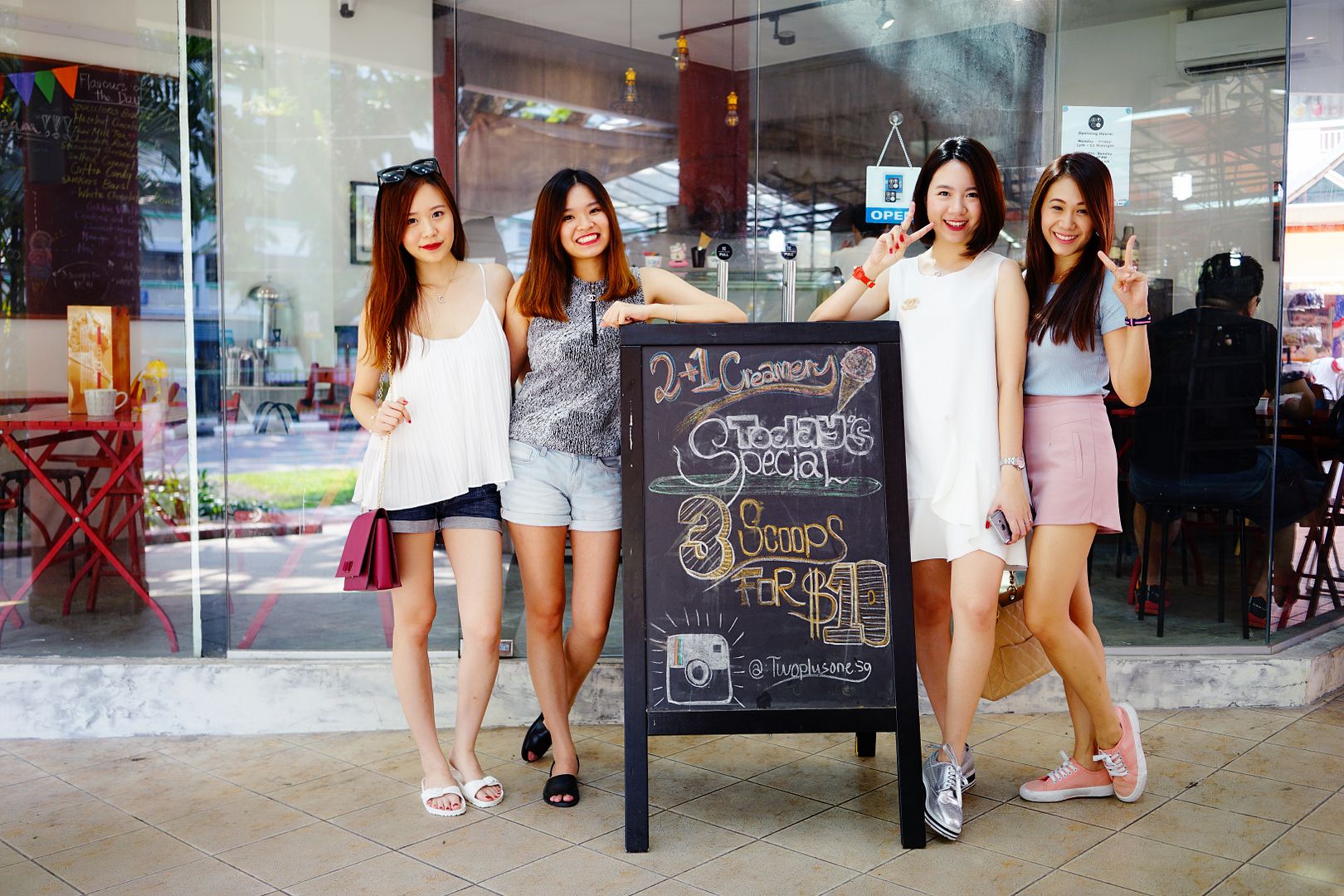 A few months back, a friend decided to venture into F&B and opened his own waffles and ice cream cafe at the heartland of where he lives! We haven't had a chance to visit his
Two Plus One Creamery
cafe because most of us do not live nearby :P
Last weekend, we made it a point to head to his area! We met up for Sembawang bai mee fen (omg! Soo good, it's my first time trying!) and we took a 5 minutes drive to his cafe after BMF!
The crowd there is mostly those who live nearby and if you check them out on
Instagram
, you would see some customers really digging their waffles and each order 1 for themselves; no one wants to share! And I can definitely tell why after I had mine!
An auntie at the next table also ordered a waffle with a single scoop and enjoyed it by herself! We asked to try a few flavors before deciding to get 2 waffles to share. Since waffles are filing and we had a heavy lunch.... we got more ice cream scoops instead since they are not as filling! We couldn't decide which flavors so we ended up with 6 scoops, madness! Jasmine green tea (My favorite!!), Snickers, Cookies & Cream, Strawberry Cheesecake, Durian and Rocky Road Chocolate! So sinful, I had a very light dinner of mainly greens that day!
This was the star of the afternoon tea! Charcoal Waffles with triple scoop of Cookies & Cream, Jasmine green tea and Snickers!
En had on point accessory and nails, so she drizzled the caramel for my shot!
The other original waffle had a single scoop of strawberry cheesecake! We also ordered a Affogato! Nothing beats a good espresso and a good scoop of vanilla ice cream! Two Plus One Creamery also have a tea and coffee menu! I ordered a fizzy blue drink which is served in a mason jar! Making the flatlay even more instgram friendly!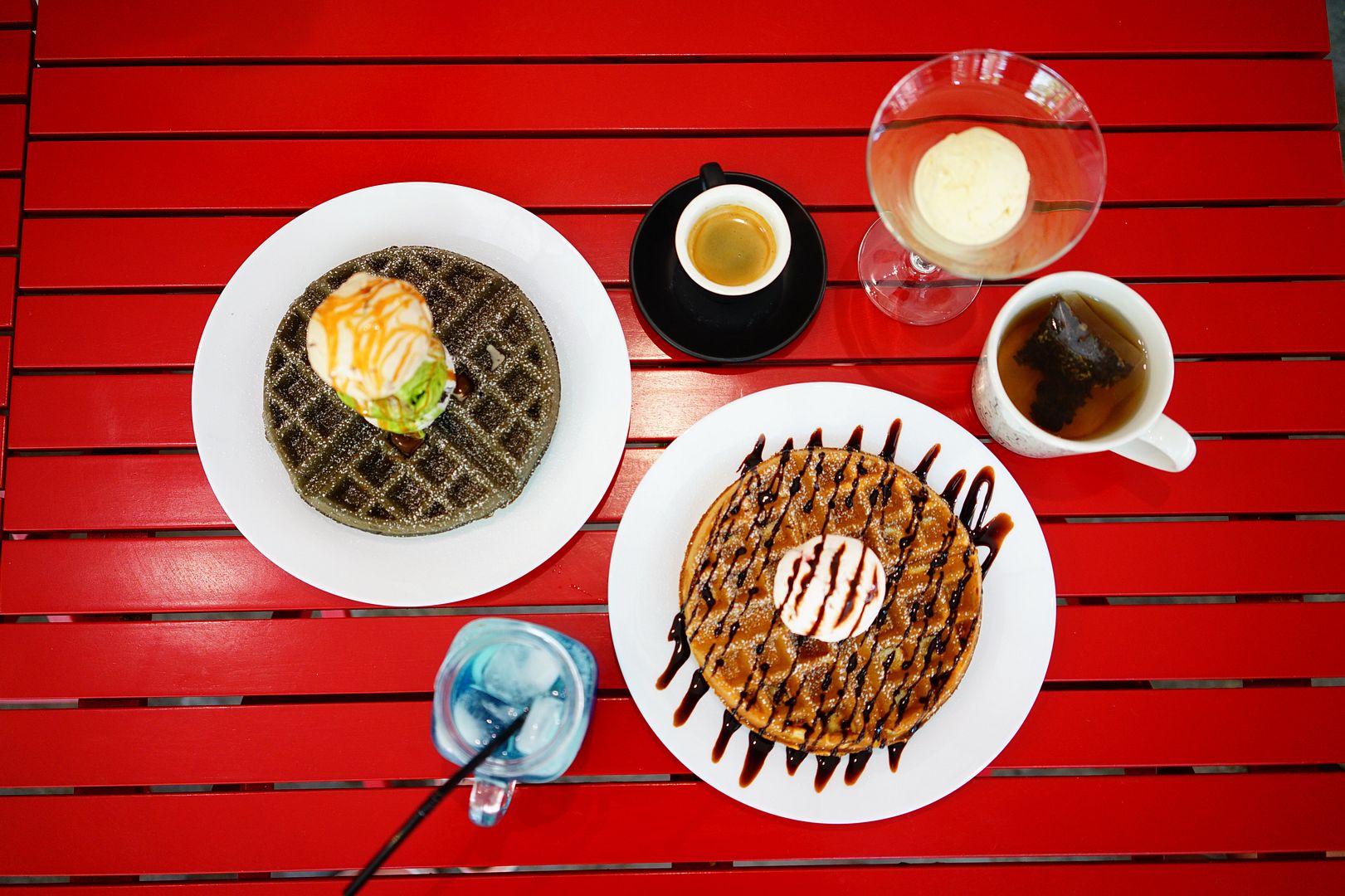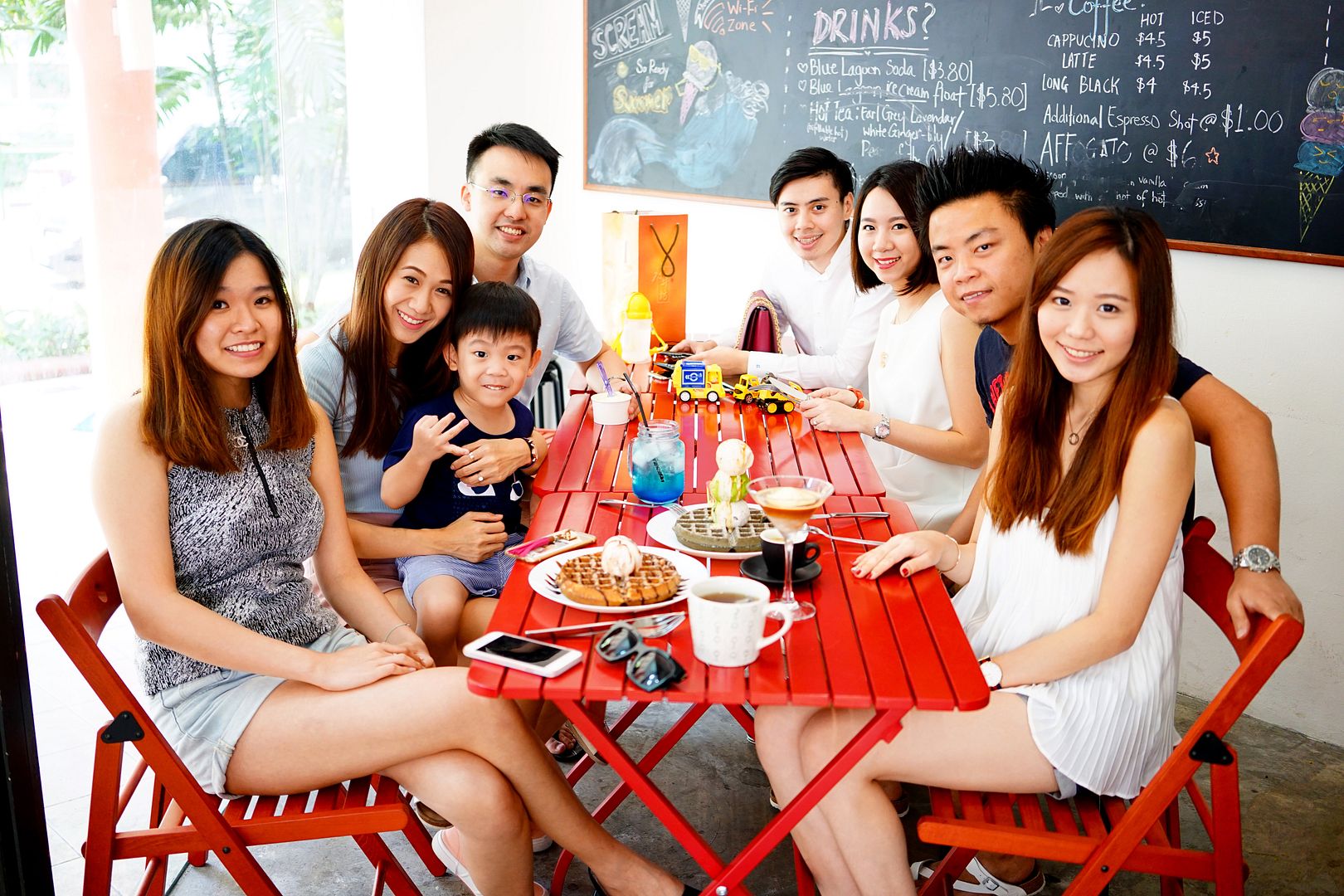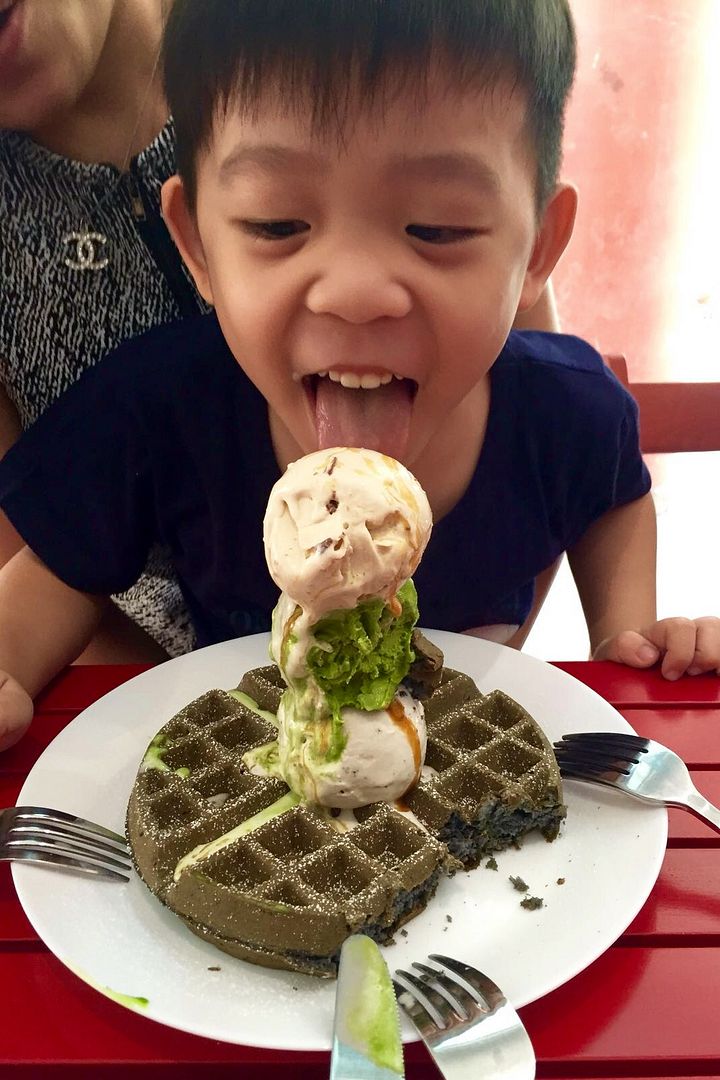 Zyan hardly gets to eat ice cream cause of his coughs! Guess Mama Papa were in a good mood! :D
Love with his single scoop of Durian ice cream!

I got to say that the lighting in Two Plus One Creamery is super good!! I didn't have to edit the pictures in this post! Pictures with my girls! Missing Yanli who was sick!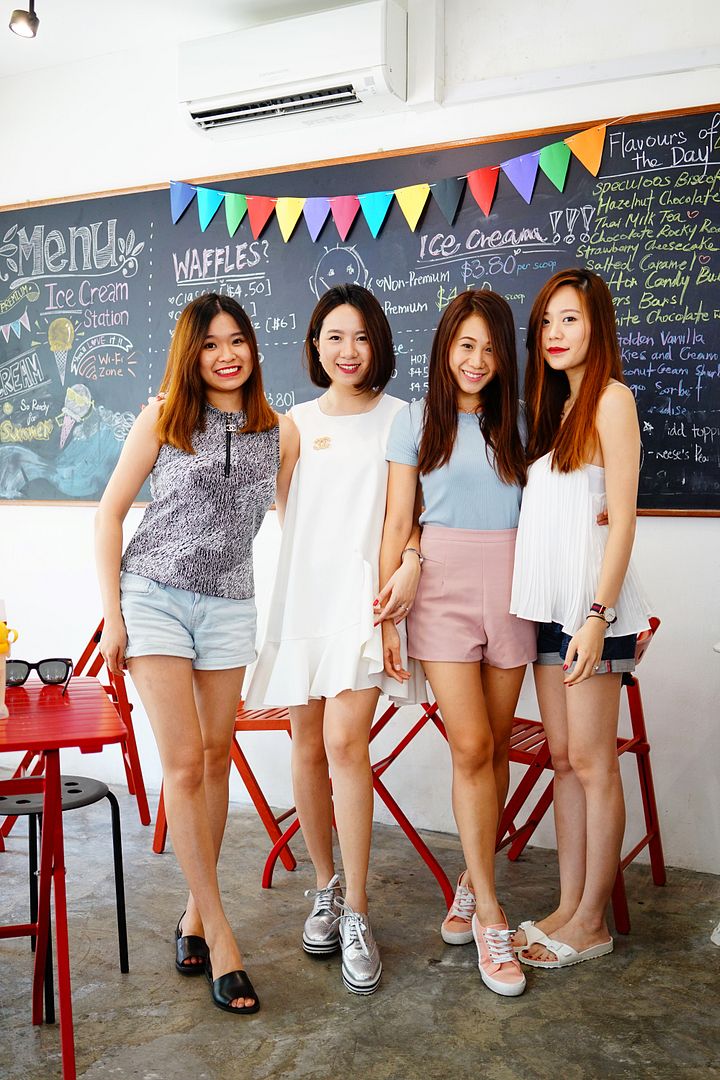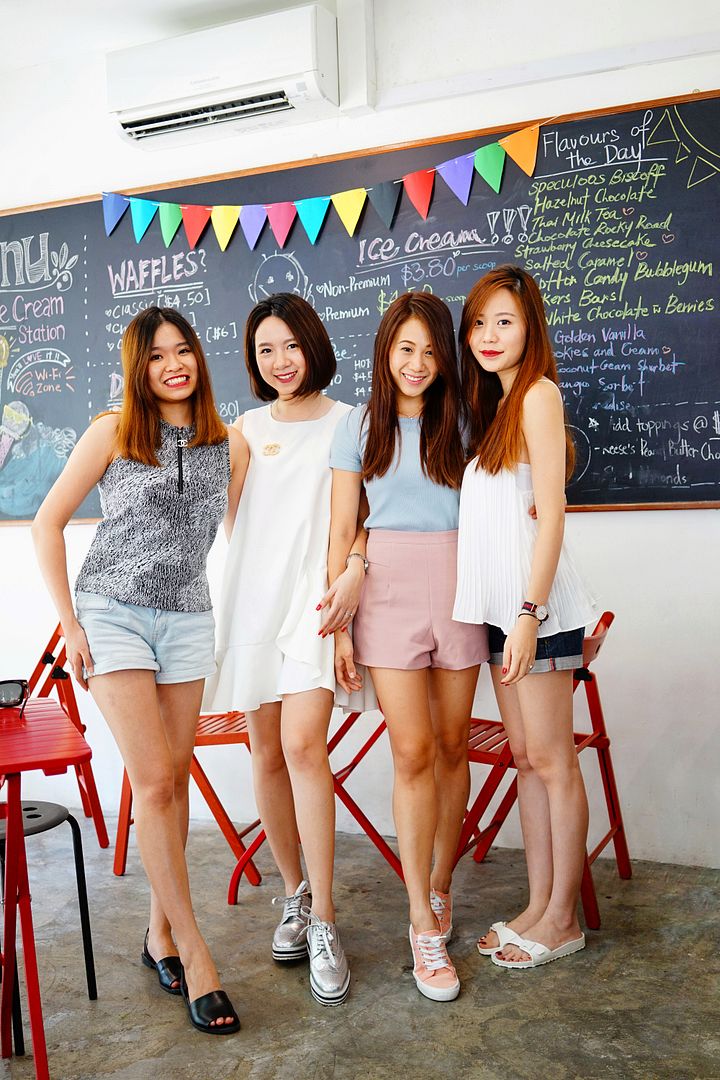 Also couple shots cause En, Kadson and Alvin and I were coincidentally in matching colors!! :))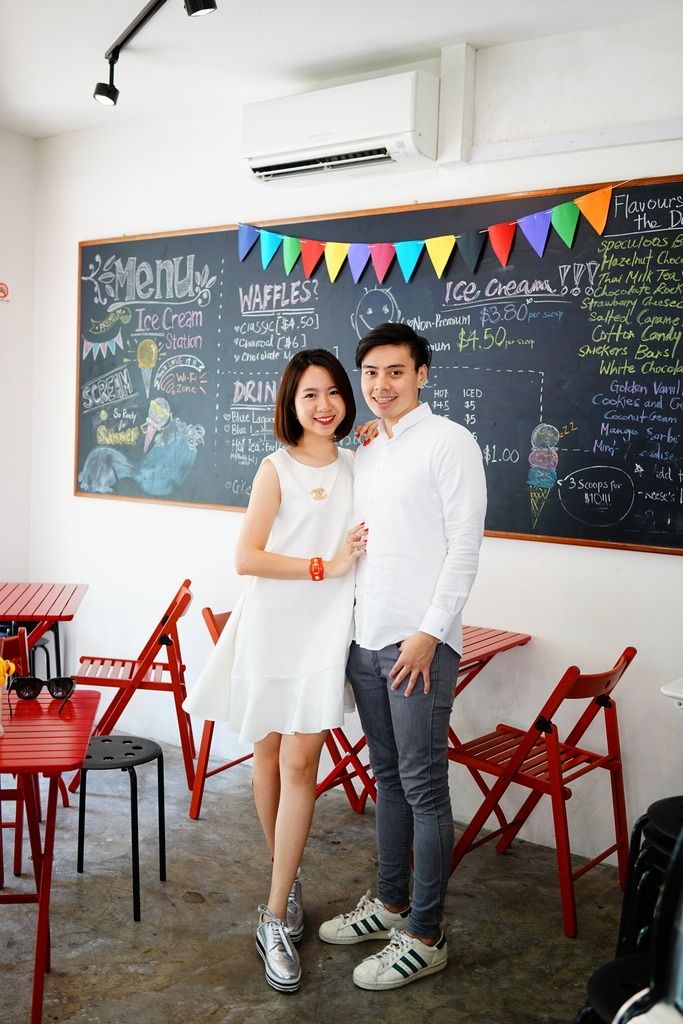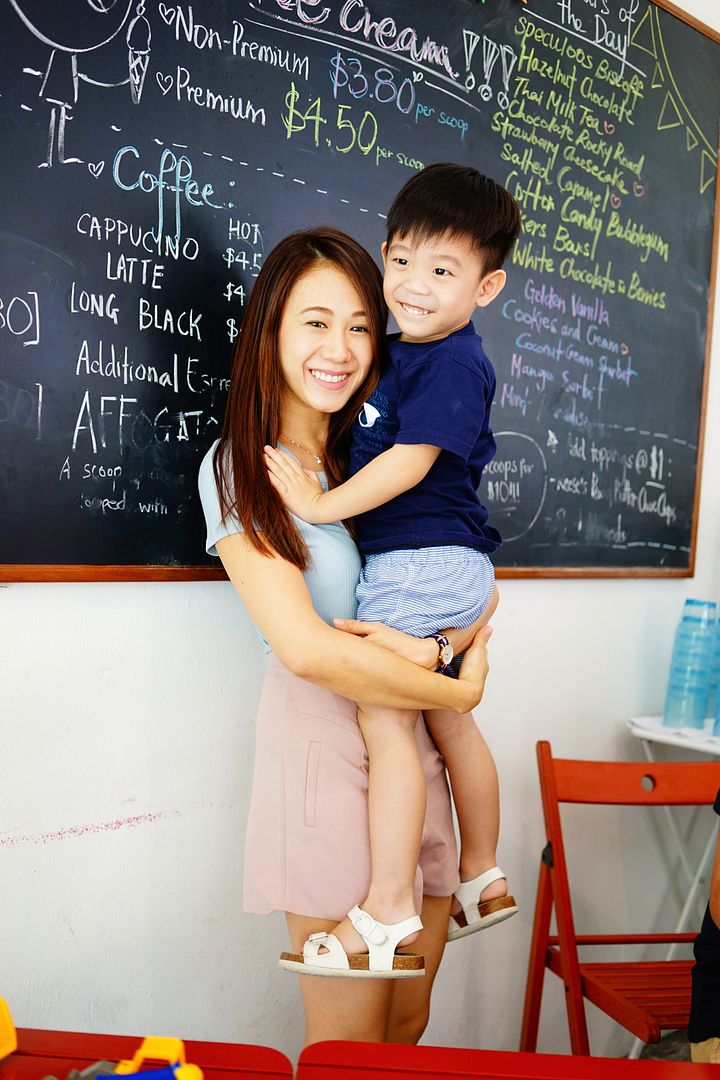 Thanks Kadson and En for the invitation! Let's make our next date for BMF and waffles again! x
Two Plus One Creamery
30 Woodlands Avenue 1
#01-01 The Woodgrove
Singapore 739065
Opening Hours:
Monday- Thursday/ Sunday:
12:00pm - 12:00am
Friday-Saturday:
12:00pm - 02:00am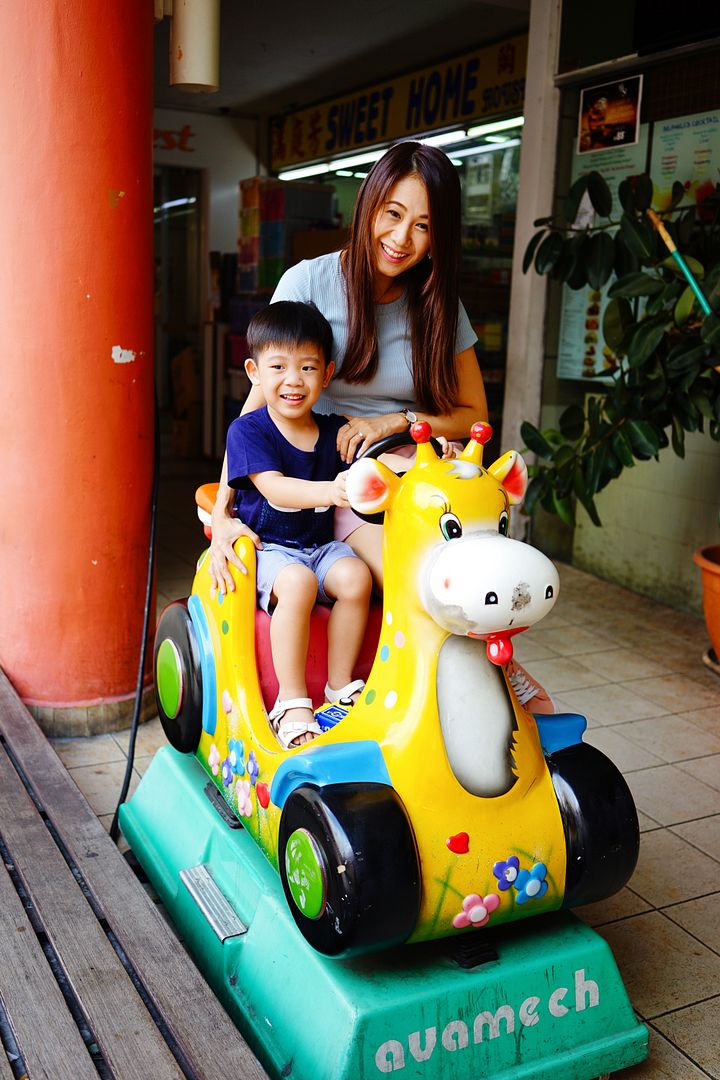 Ending the post with my Hollyhoque OOTD for the day! I am a big fan of pastels! :D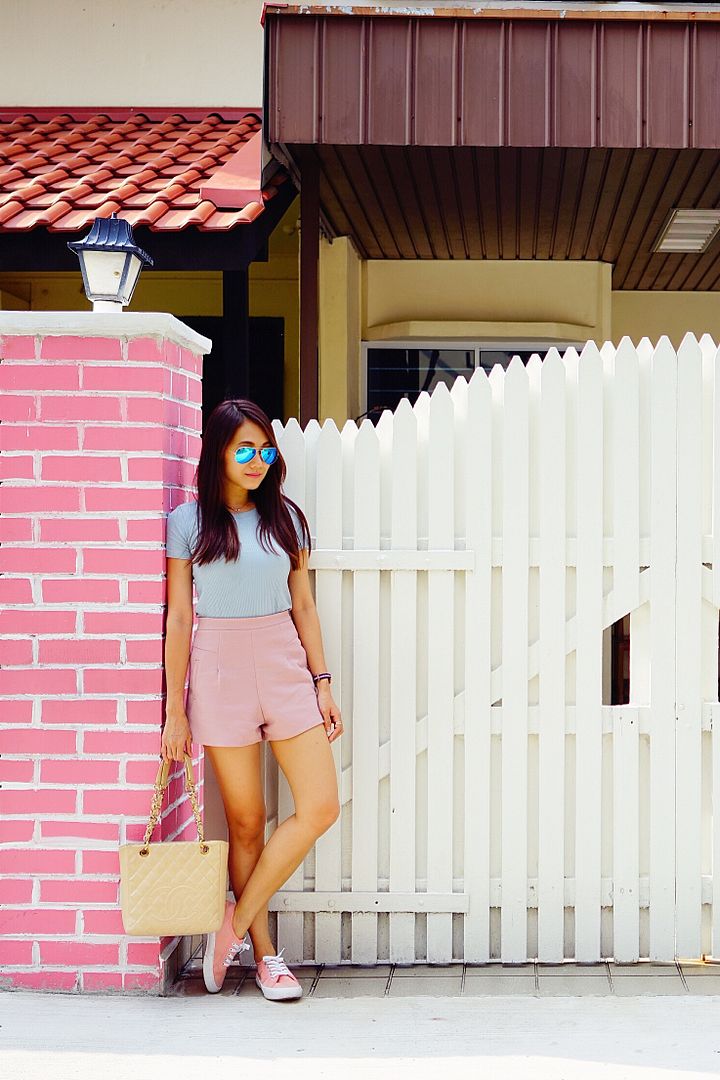 If you like such basic knit tops, you can get this
Liesl Basic Tee Mint
at $19.90 instead of $24.90 when you quote ZOELIESL! Available in 4 colors and so versatile, I'm bagging more colors cause I can wear it with literally any bottom!