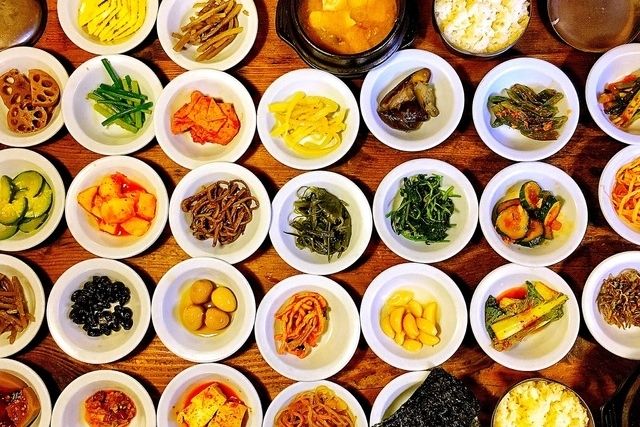 So I texted Sheila the morning which we were headed to Garosu-gil and Itaewon! She recommended a popular restaurant, Sigol Bapsang, better known as Table of Banchan! It is not too difficult to head there too, about 10 minutes walk from Itaewon station.
At Sigol Bapsang, for 8000 won per pax, you can get about 30 traditional korean side dishes which includes a rice and tofu soup! You can refill the sides too!

There is only 5 tables that seat maybe 20-25 per seating. We were there slightly after lunch time and were very lucky as there was an empty table of 4 when we were there! The queue formed when we started our meal.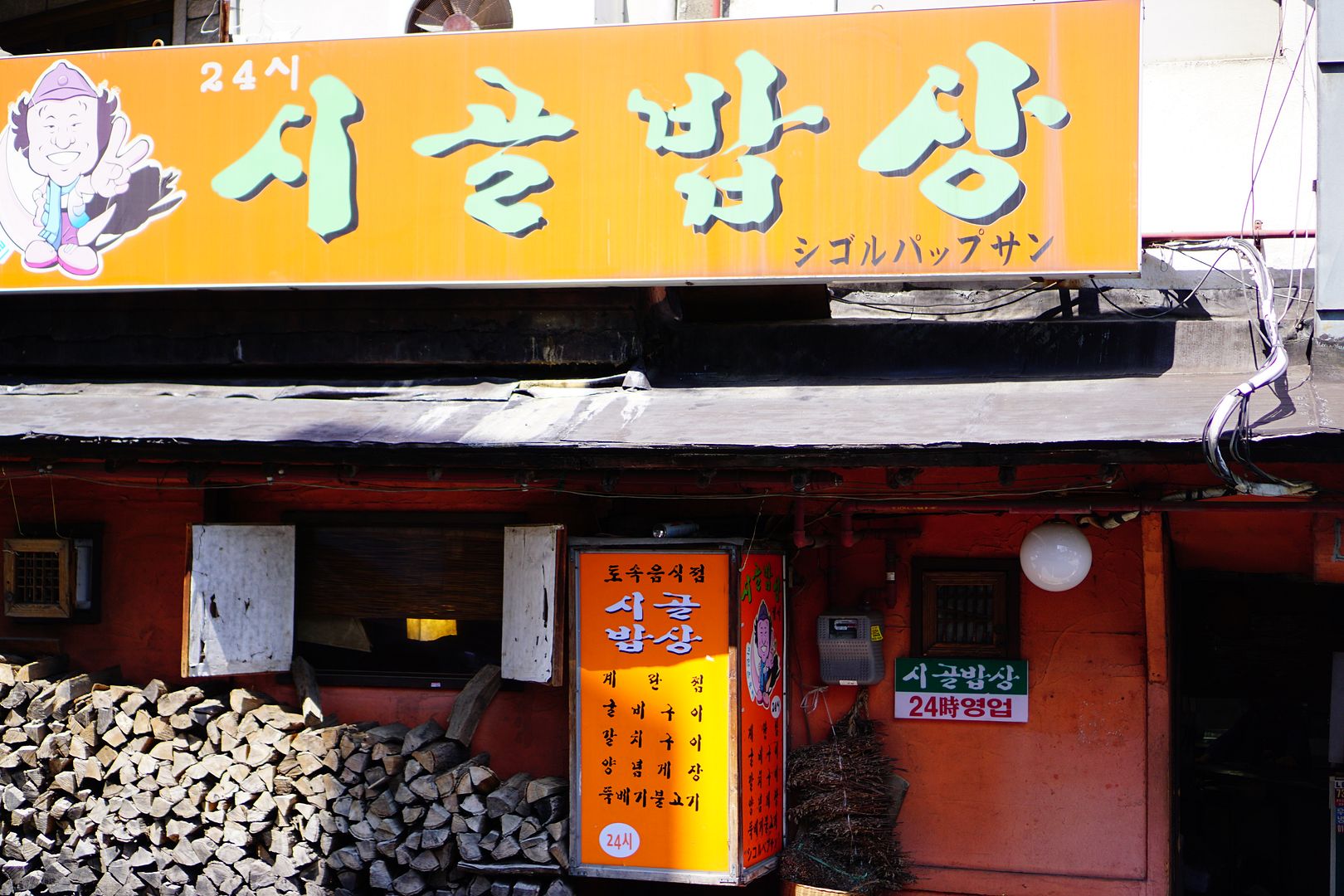 Sigol Bapsang
738-17 Hannam-dong
Yongsan-gu, Seoul
Nearest Station: Itaweon Station
Directions: Take the Hannam-dong exit and walk straight for about 5-10 minutes until you see IP Boutique Hotel. After you see the hotel, turn left into the first alley. You will see a minimart and Sigol Bapsang is just next to it. The bright orange signboard of Sigol Bapsang is in Korean.
The day continued at Itaewon. We came across this pretty alley with a few pretty cafes. I love the colors of this lane!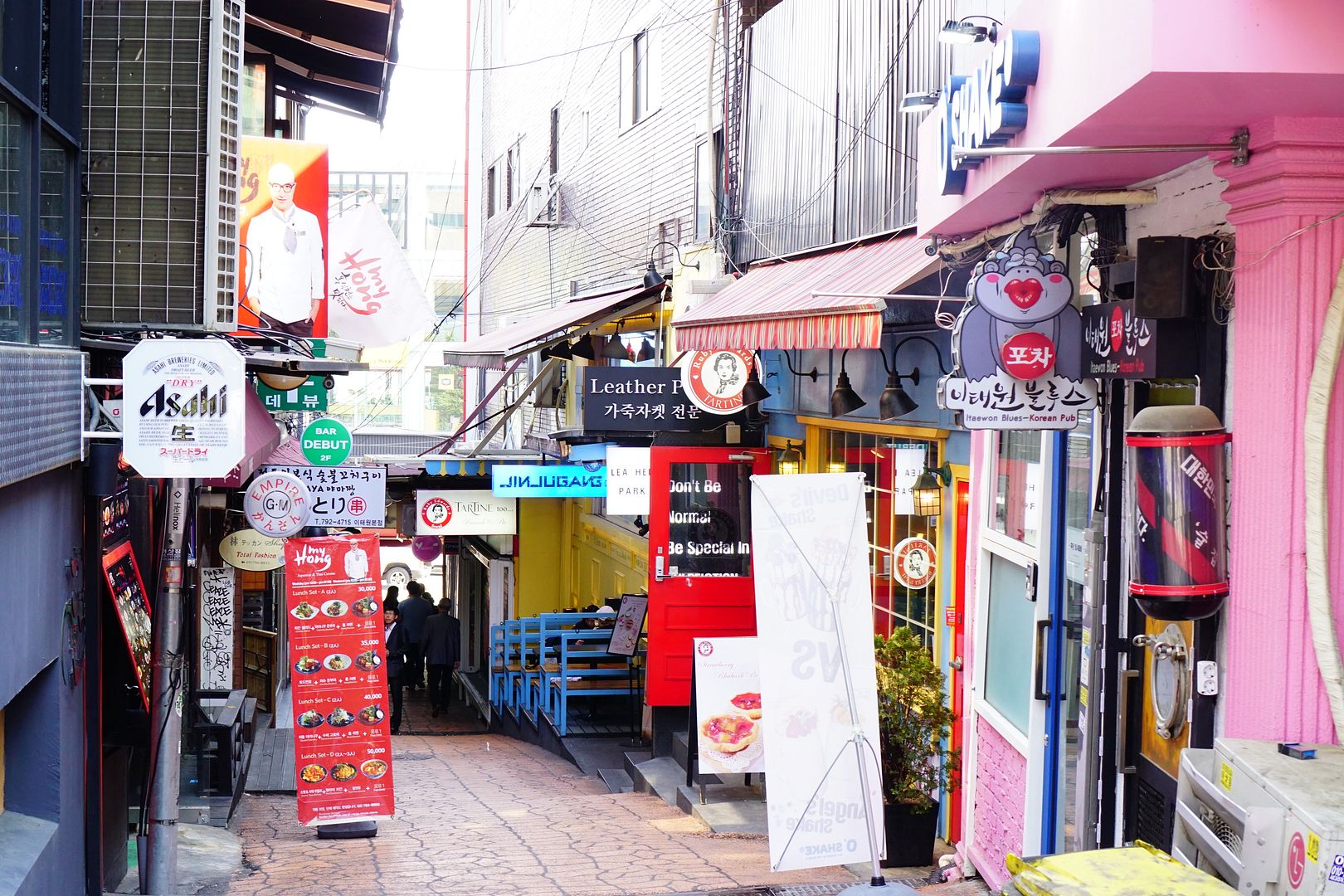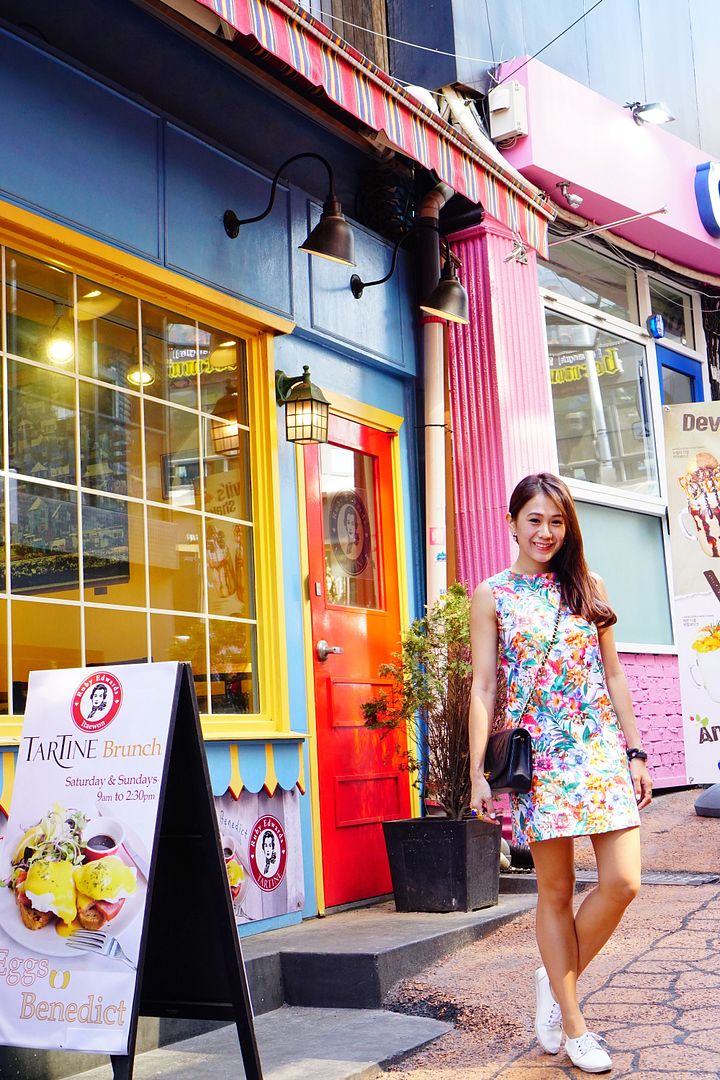 The place has more pubs than anything. A place for expats. There wasn't anything much for us since we were there in the day. Probably great for you if you like a drink or two at night.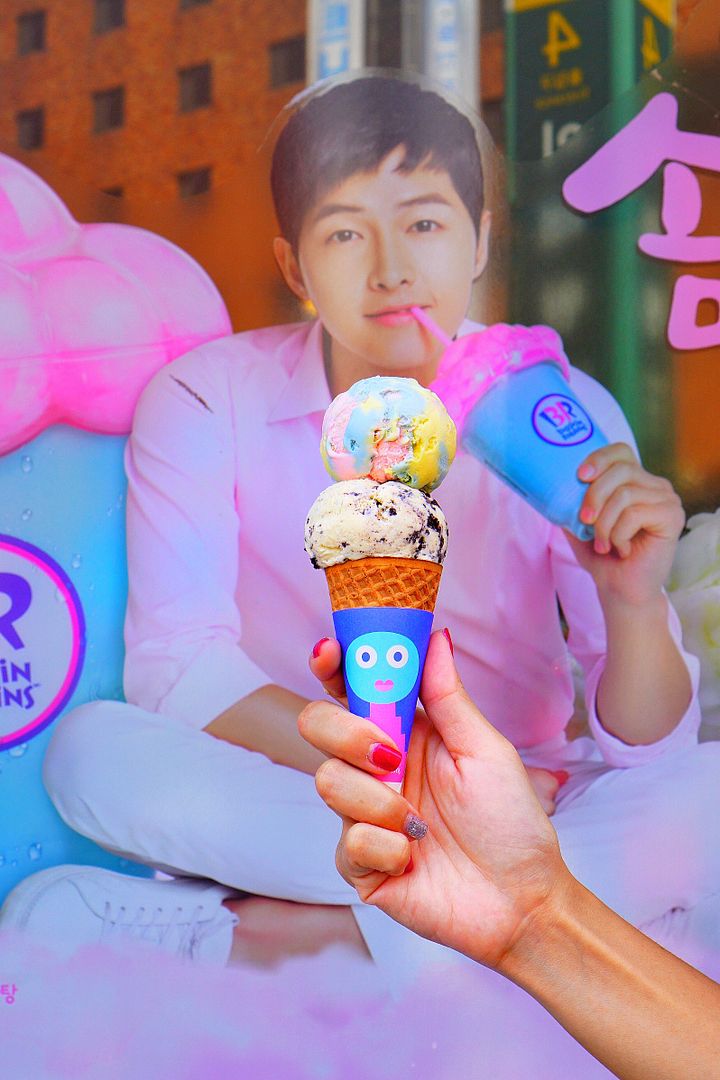 No beer for us. But Zonia got a double scoop ice cream from Baskin Robbins. Finally cause she kept craving for them but the previous nights were too cold to have them. She had cotton candy and cookies and cream flavored scoops. But the ice cream is not highlight of the photo wahaha! Everywhere is Song Joong Ki now. I heard somewhere that he's the highest paid endorsed/ commercial video celebrity now in Korea. Even Song Hye Gyo takes second place!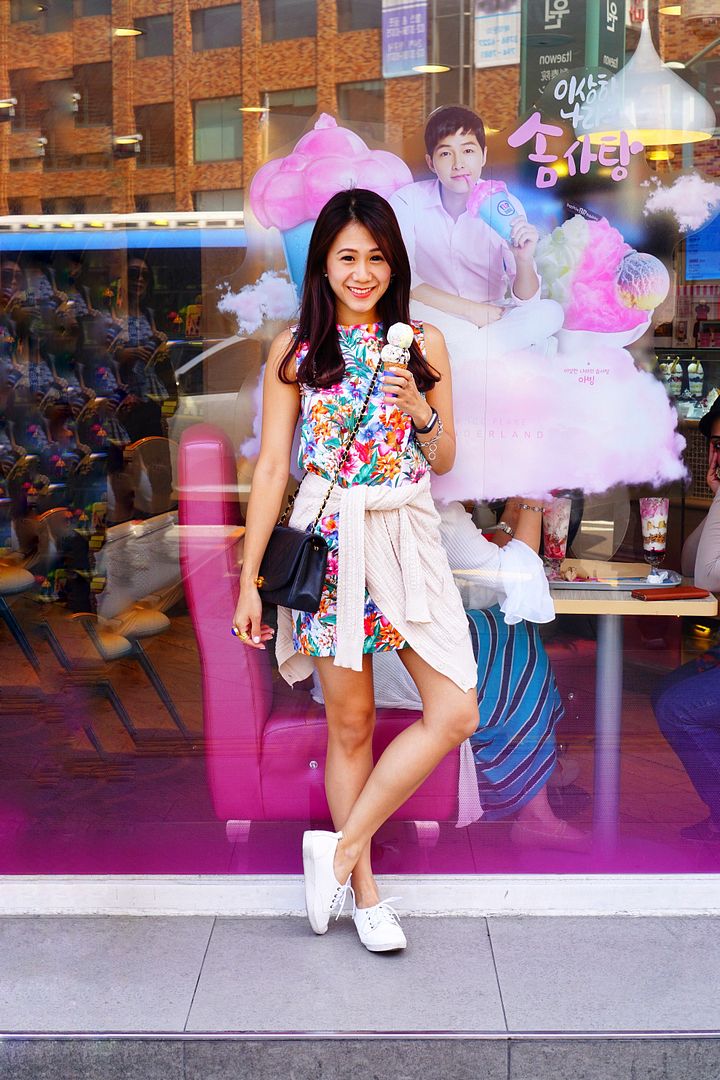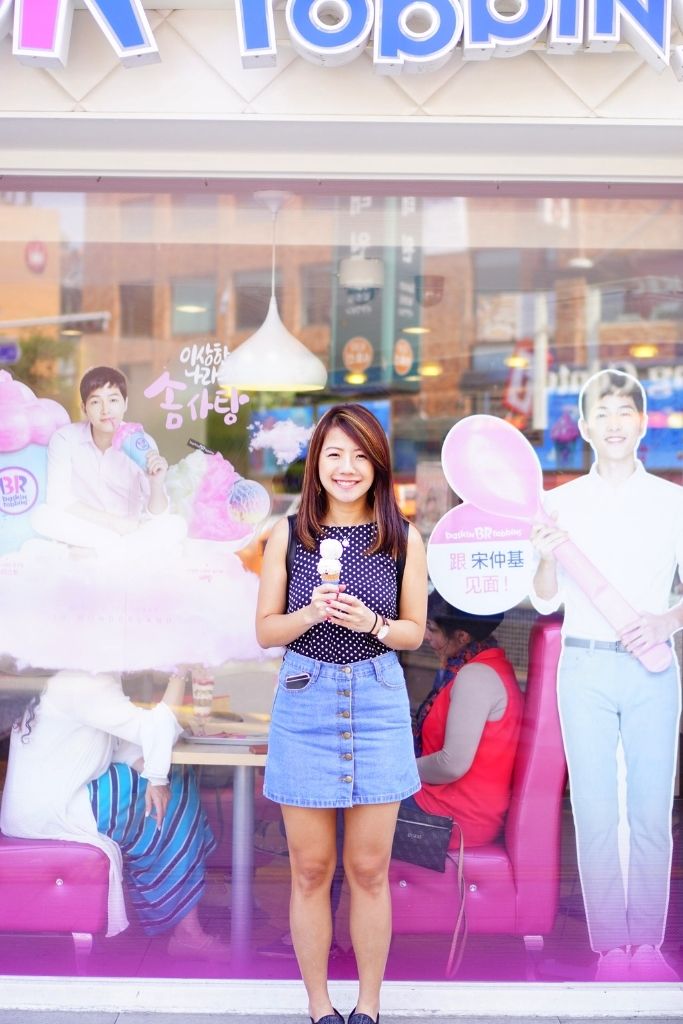 Daddy with an ape outside an antique shop lol!
We continued to Garosu-gil located at Sinsa Station (Line 3) or Apgujeong Station (Line 3). The name Garosu-gil is from the Korean word which means tree-lined streets, as the area is adorned with ginkgo trees. Garosu-gil is known for its galleries, restaurants, bars, cafes, as well as clothing boutiques and art design bookshops.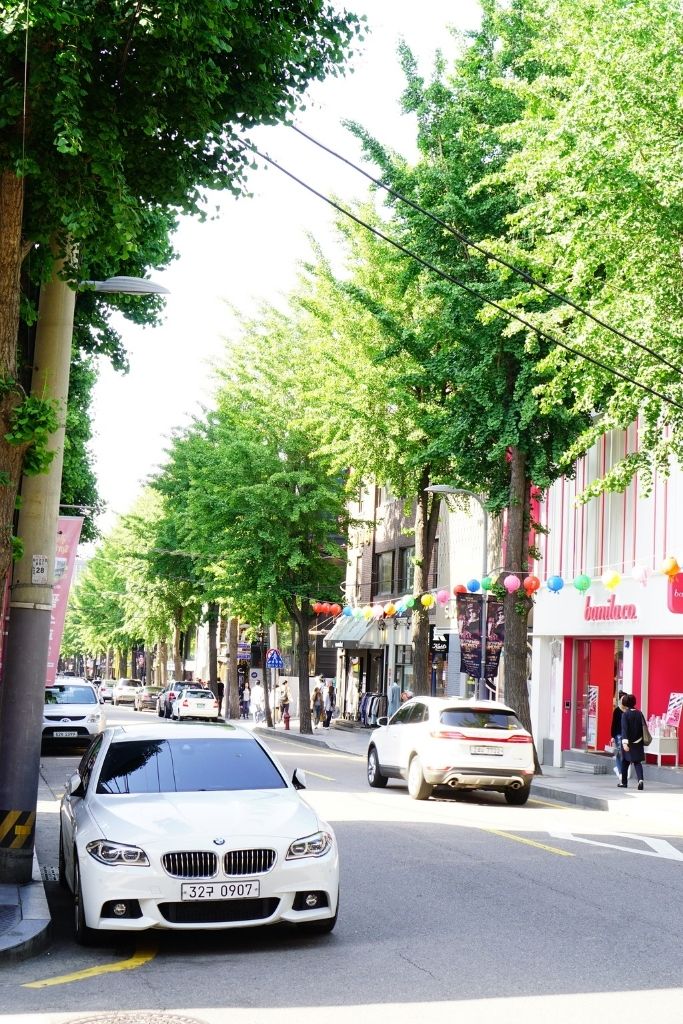 We spent about 4 hours there, had some green tea cakes and tea at O'sulloc Tea House.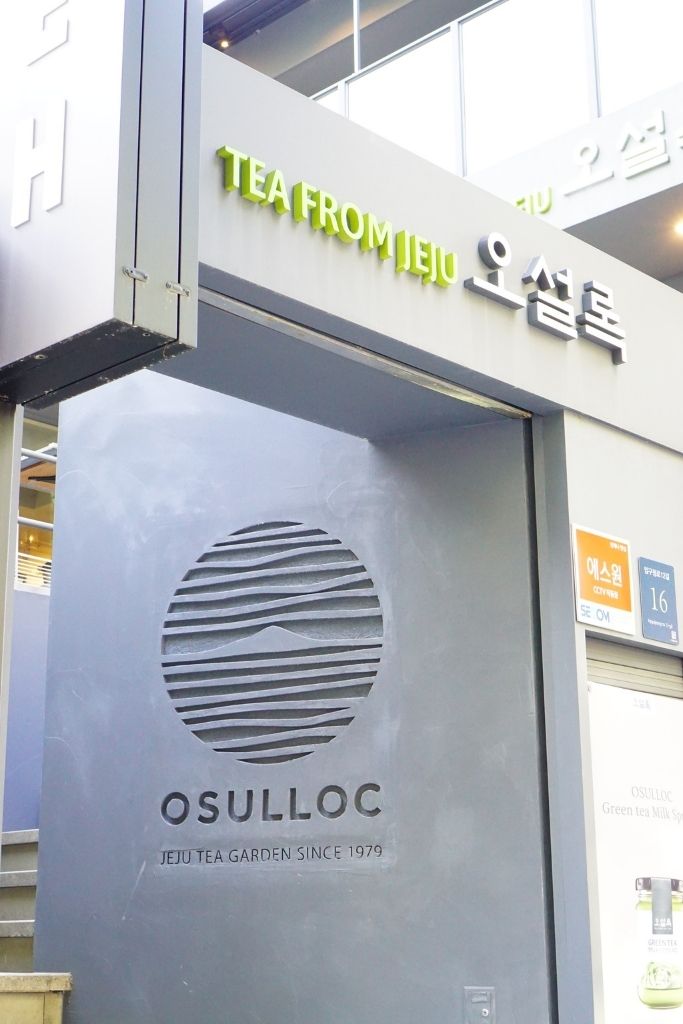 O'sulloc Tea House is very popular for their jeju green tea, and it was because of a colleague, Casilda, who wanted me to get some green tea spread for her that we went to Osulloc!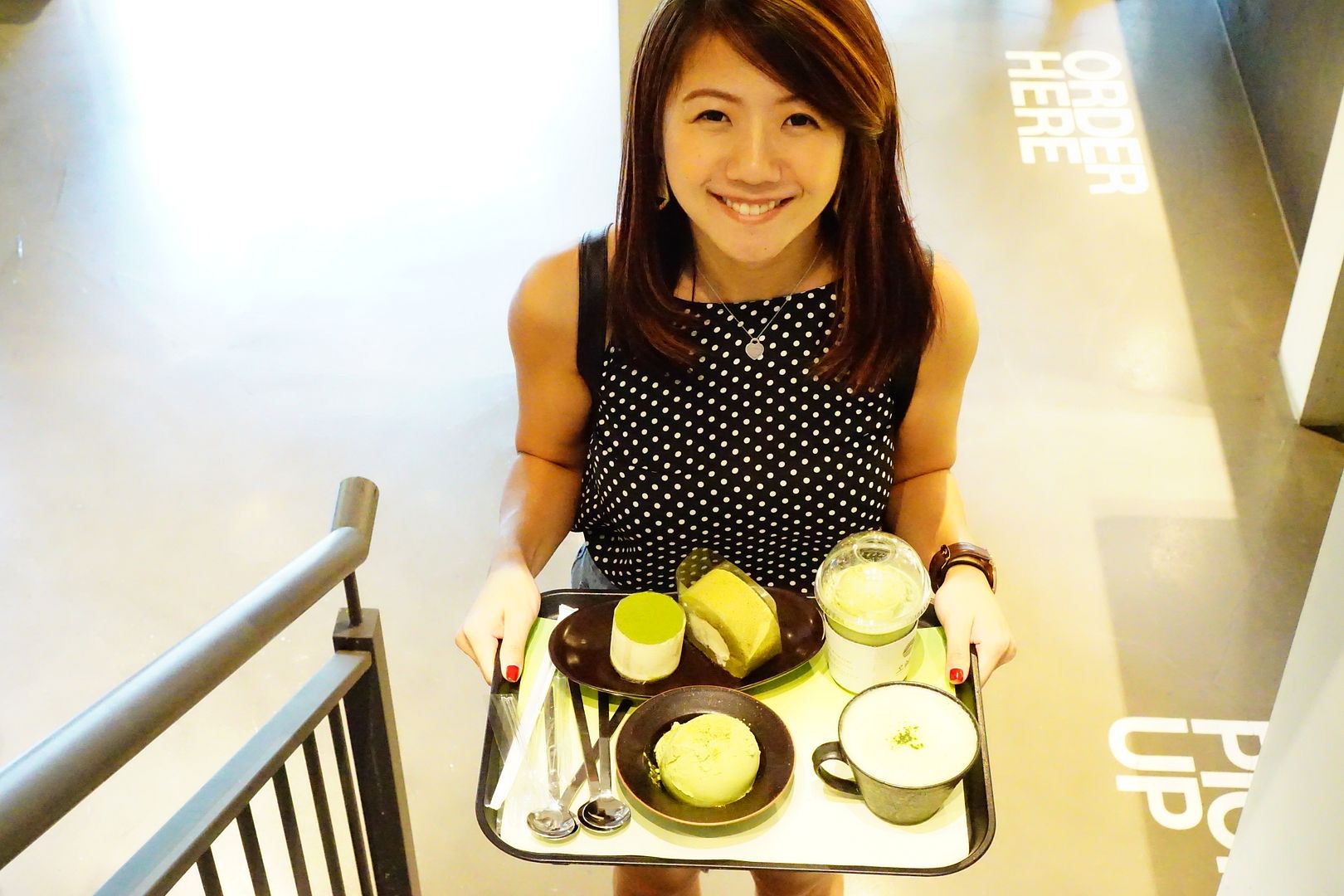 We ordered 2 sets to share. 1 set came with a green tea cheesecake and an ice green tea with ice cream. 1 set came with a green tea chiffon cake with cream, a hot green tea latte and a scoop of green tea ice cream. It was really green tea overdose and my picture didn't turn out good hahaha!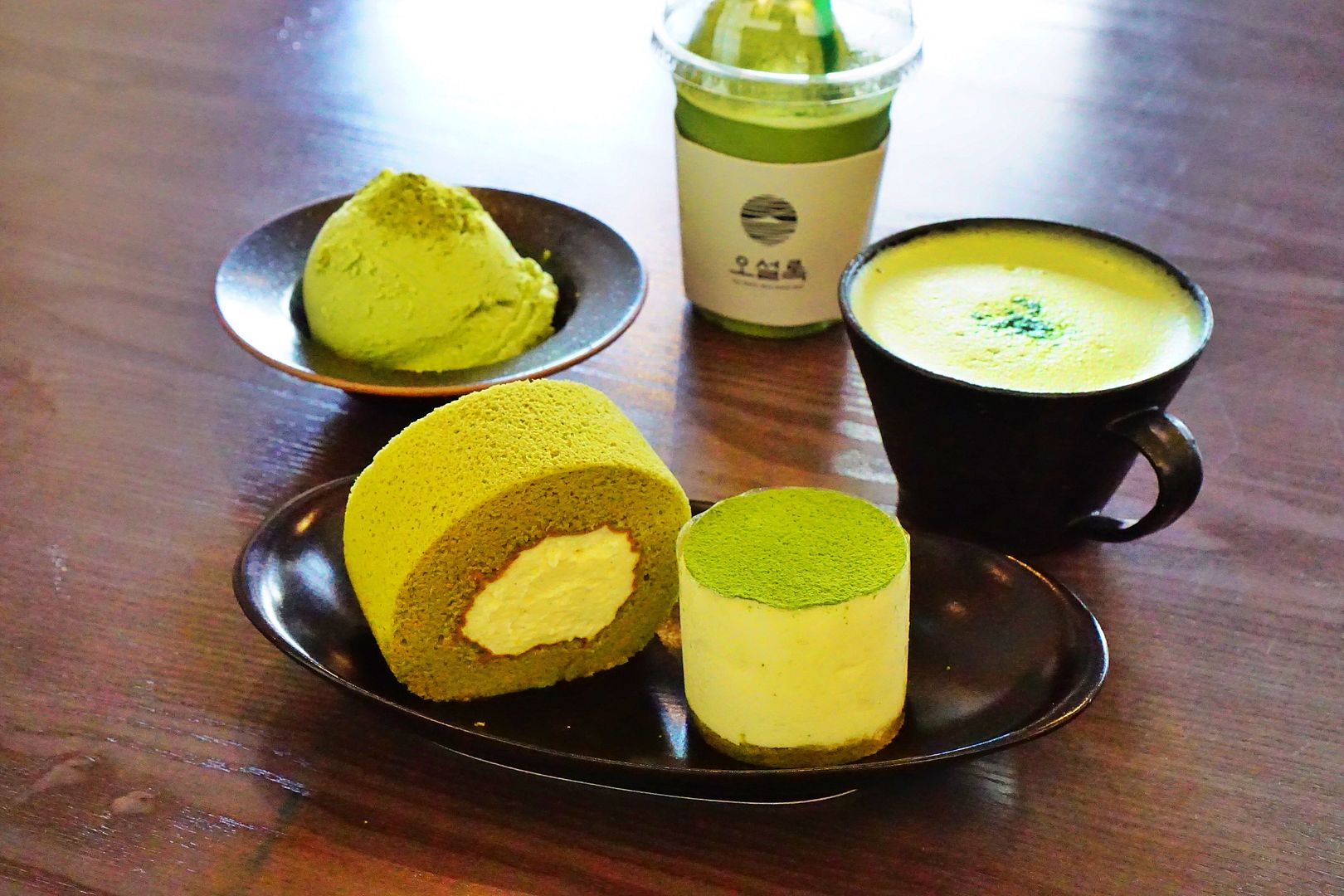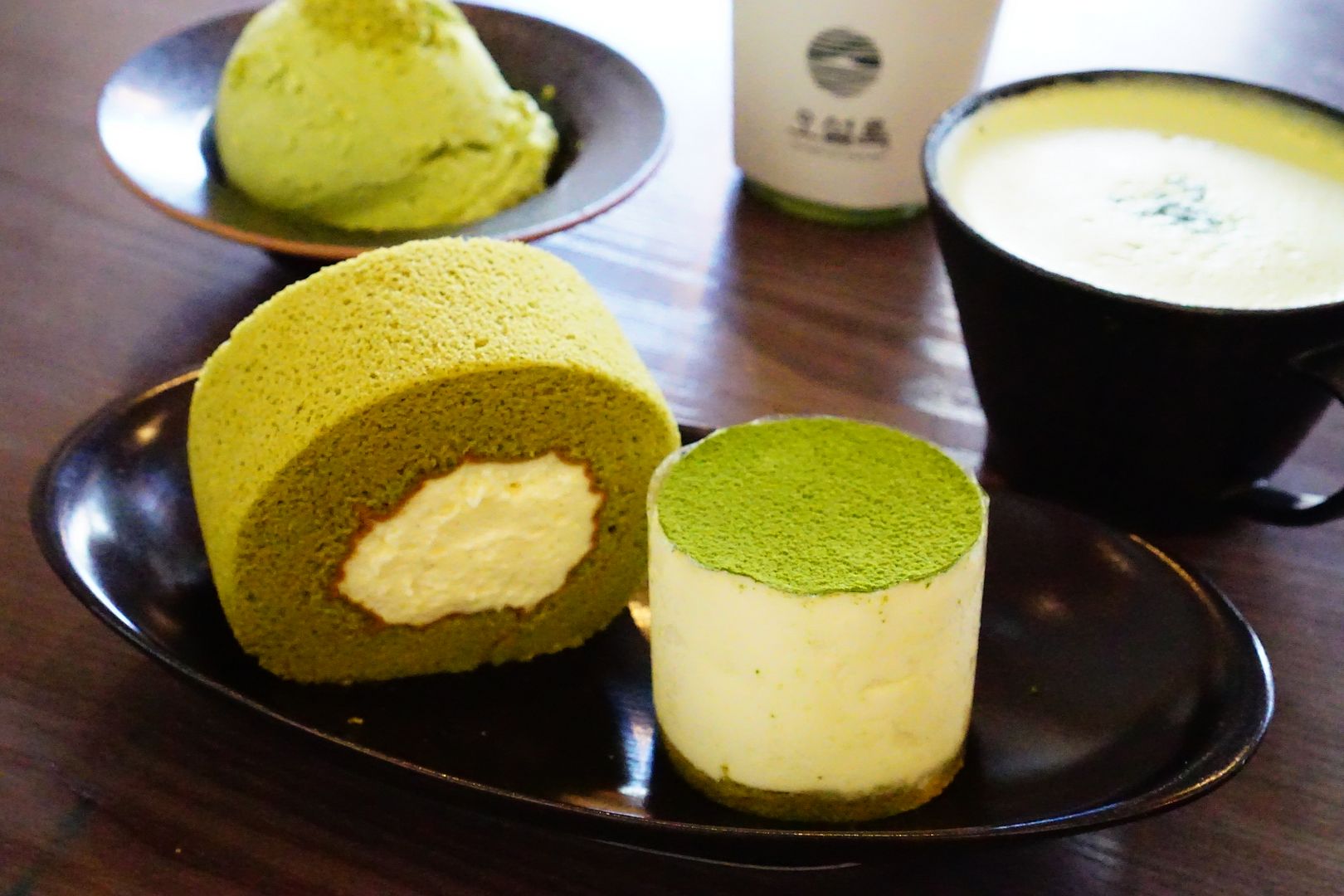 Picture didn't do justice to these! We didn't see the menu properly and had wanted to try the scones but they didn't allow us to change after we ordered so we decided to go to the Myeongdong outlet again then. 2 scones came with a green tea spread serving. (5000 won).
After visiting the Osulloc in Myeongdong, I would say the one at Garosu-gil is so much prettier! It's huge, 2 stories and every corner of the shop is photo-worthy! O'sulloc Tea House currently has branches in Myeongdong, Apgujeong, Insadong and Daehangno.
We continued to shop more and had an early dinner at Garosu-gil too.
We went to this Chinese korean restaurant which we have been seeing quite a bit. They do not have much items on their menu. We ordered the popular jjangmyeon, jjampong, tangsuyuk!

Garosu-gil
Nearest station: Sinsa Station (Line 3) or Apgujeong Station (Line 3)
Dear reader, because of the language barrier in Korea, it was a challenge to get the exact names and addresses of all the places I ate at! I will try to pen down the directions best to my ability. Hopefully, it is sufficient and useful for you to navigate there!