Selfie with my new colored brows! Zonia made me buy a brow mascara from Faceshop and I quite like it! It cost just about S$8-10. We ended up buying a few other brands like Nature Republic and Tony Moly just to play around too!

Why are the train stations in Korea so nice? They are of my favorite colors! haha!

Took the train to Express Bus Terminal Station and the huge underground shopping was massive!! It's a must visit place for anyone who loves shopping! Zonia and mommy bought quite a few apparels there. There isn't many guys stuff except from a handful of apparels and bag shops so your boyfriends and husband may be bored to death. But they could help you with your shopping bags or take a seat at the widely available benches! There is also a Shinsagae mall at this station. The boys can get a coffee and cake from the many cafes there! Teehee.
Zonia went crazy here!
A lot of the shops' items are priced at 10,000 won each. Dresses, tops, bags and shoes! Zonia and I bought a couple of plimsolls for just 10,000 won! We had a tie of 4 pairs each woo!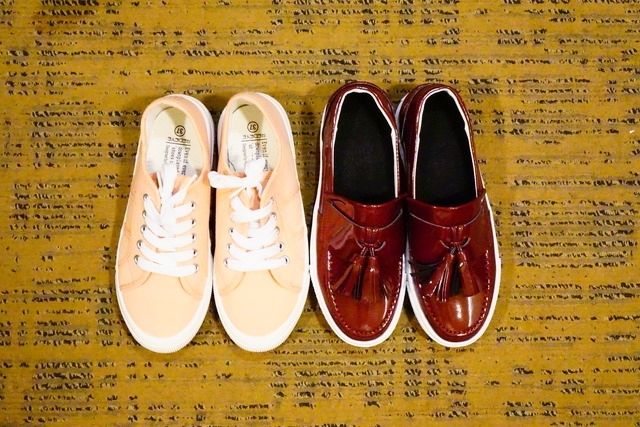 My buy! 2 pairs of shoes at 10,000 won (S$12) each!
Express Bus Terminal Underground Mall, Goto Mall
Nearest Station: Express Bus Terminal Station (Seoul Subway Line 3, 7, 9), Exit 8.
Opening Hours: 10:00-22:00(clothing stores), 10:00-22:00 (restaurants)
Close on Third Thursday of every month, Seollal (Lunar New Year's Day) and Chuseok (Korean Thanksgiving Day) holidays. Opening hours and closed dates may vary store to store.
We took the train to Jamsil for Lotte World! Lotte World is a major recreation complex in Seoul, South Korea. It consists of the world's largest indoor theme park (a Guinness World Record) which is open all year around, an outdoor amusement park called "Magic Island", an artificial island inside a lake linked by monorail, shopping malls, a luxury hotel, a Korean folk museum, sports facilities, and movie theaters. Opened on July 12, 1989, Lotte World receives 7.6 million visitors each year.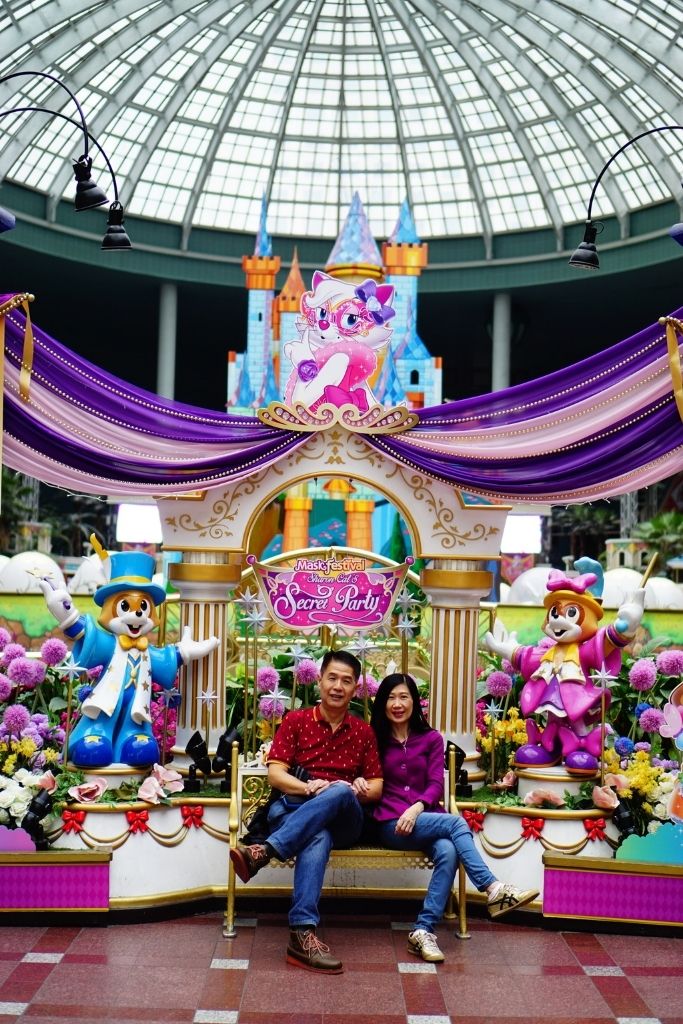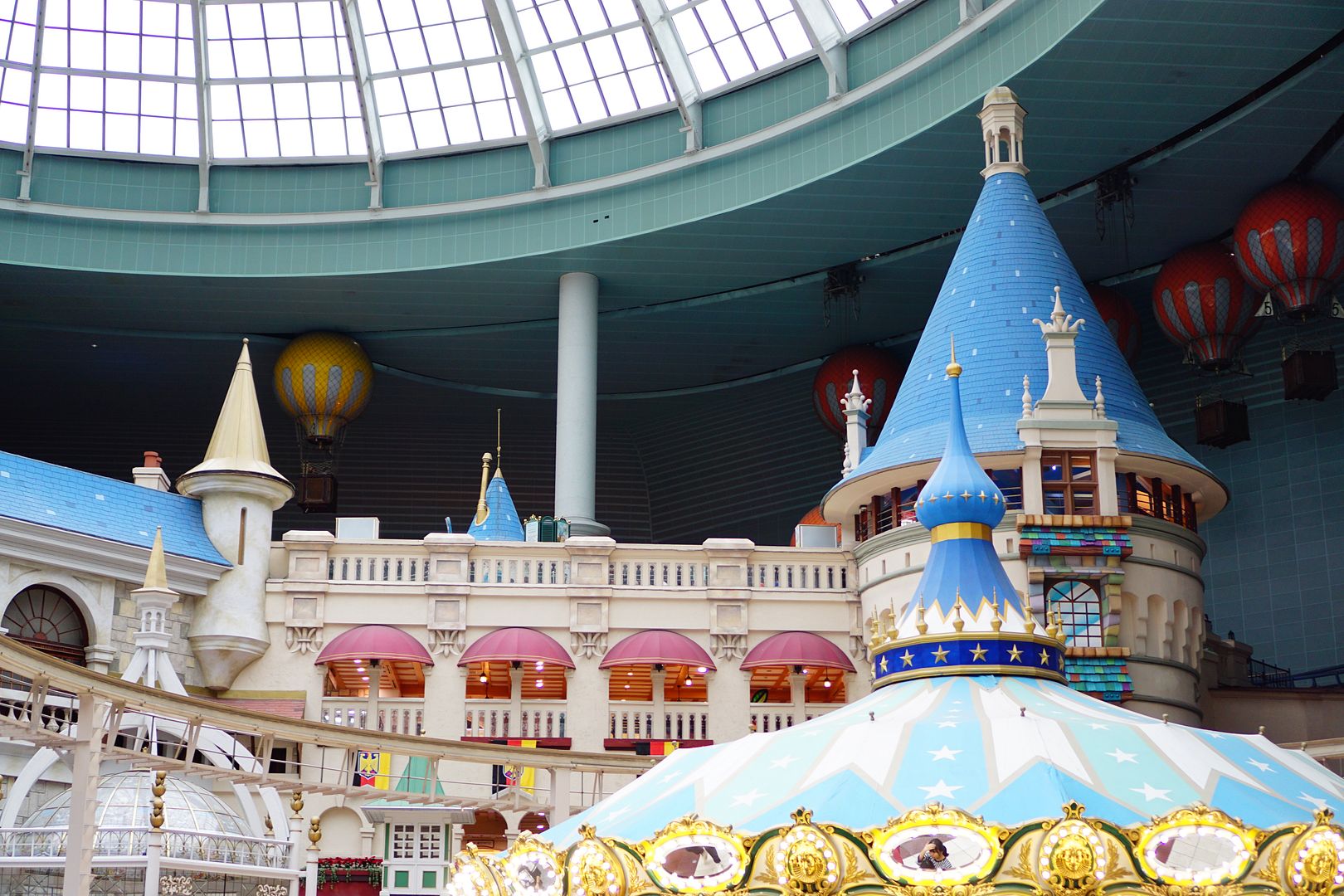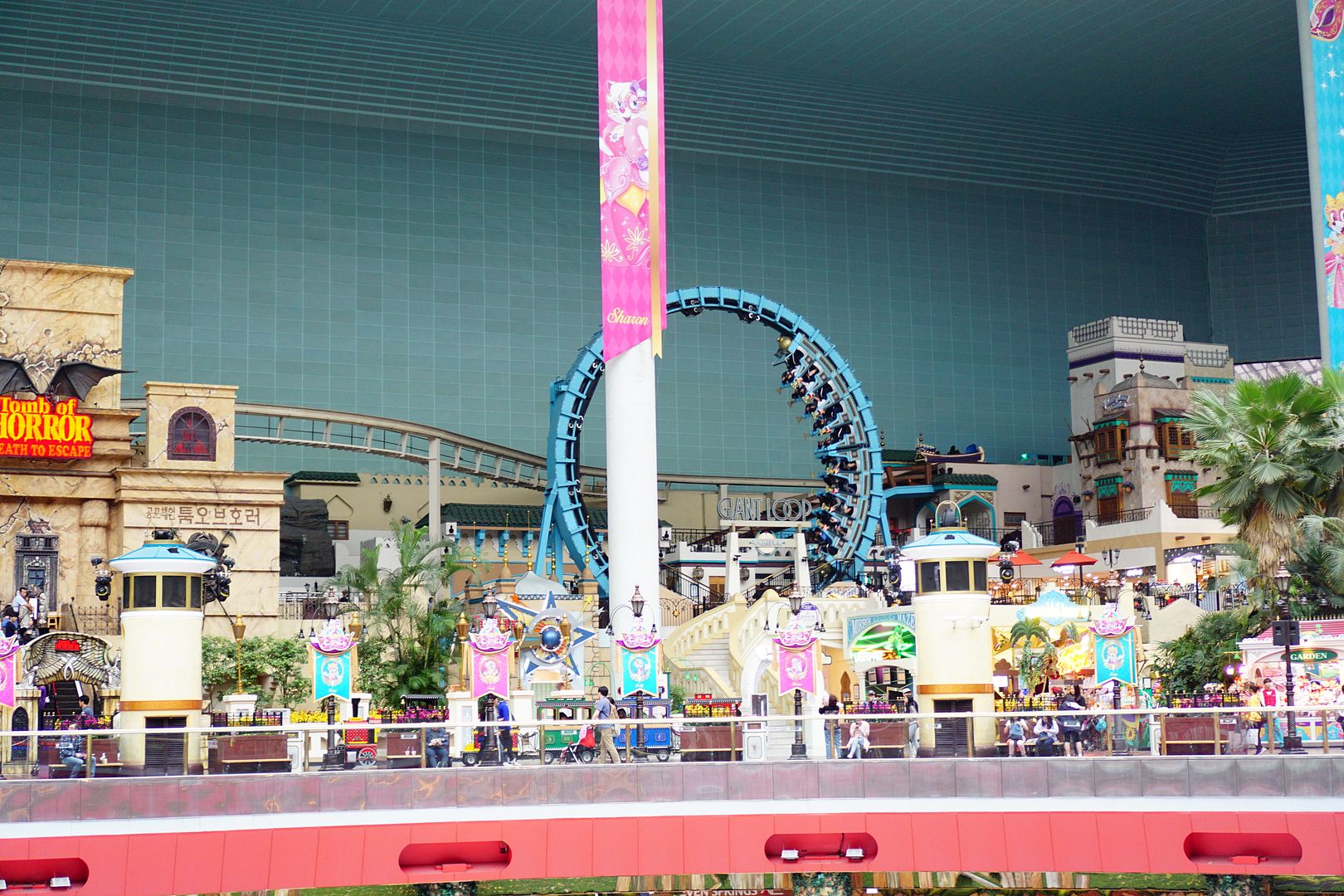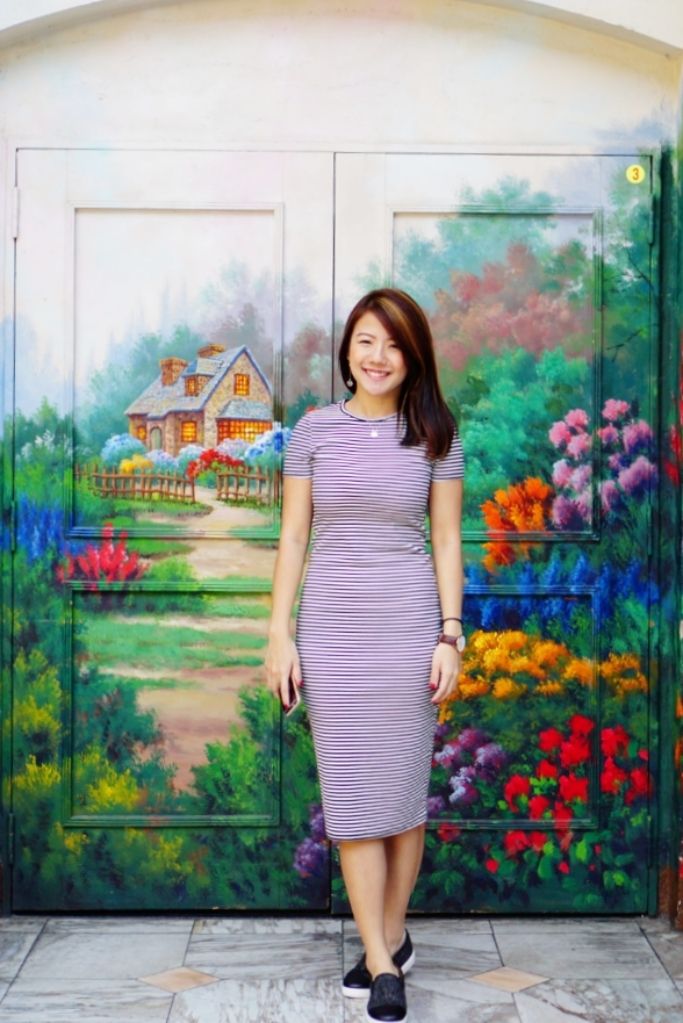 Live show by the characters of Lotte World. There were some acrobat skits which excited me most. Other than that, the show is really for kids! :X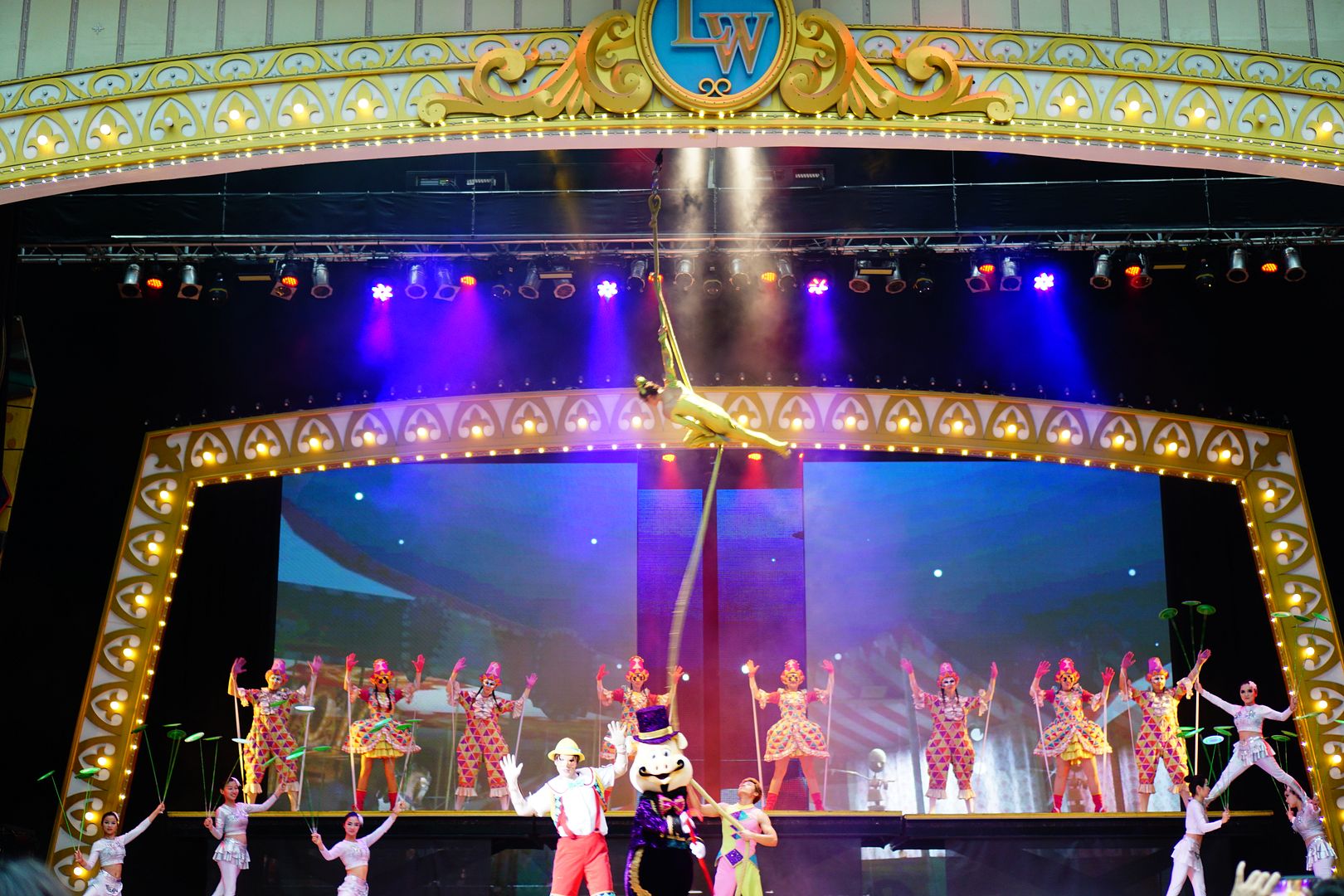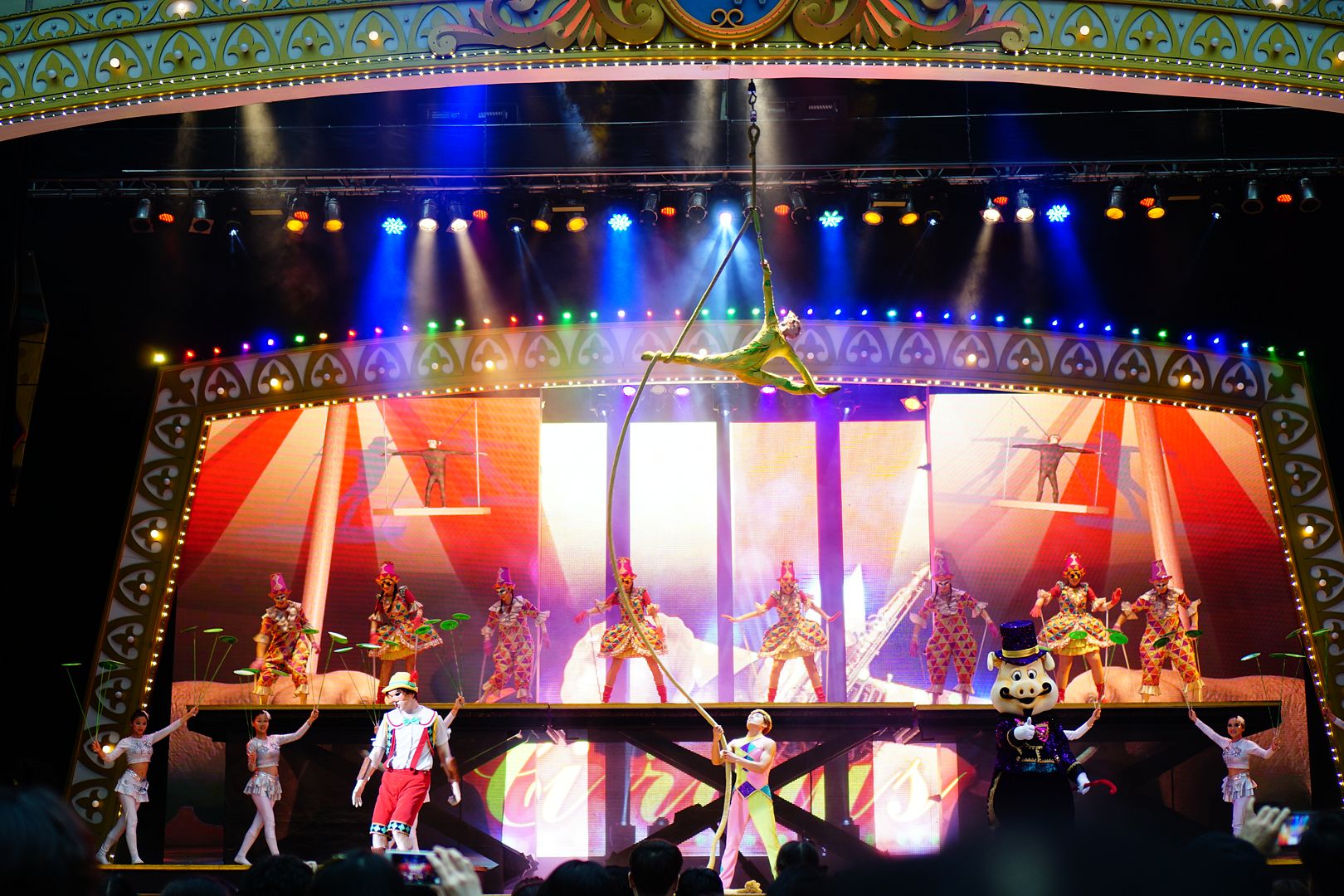 Every girl's favorite carousel!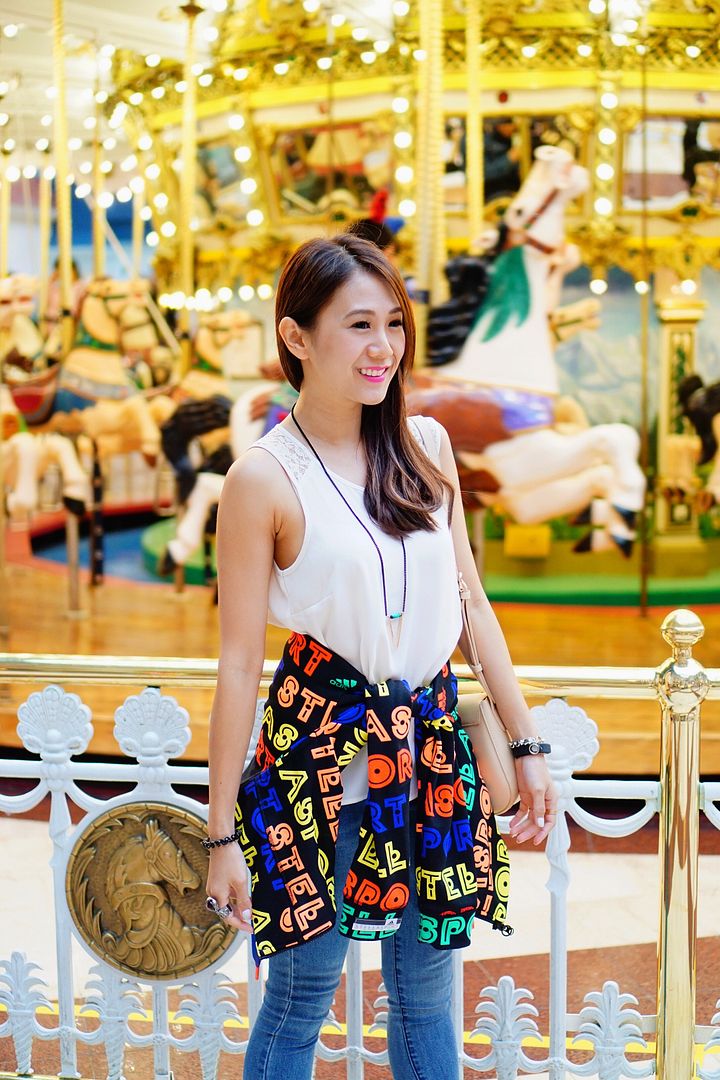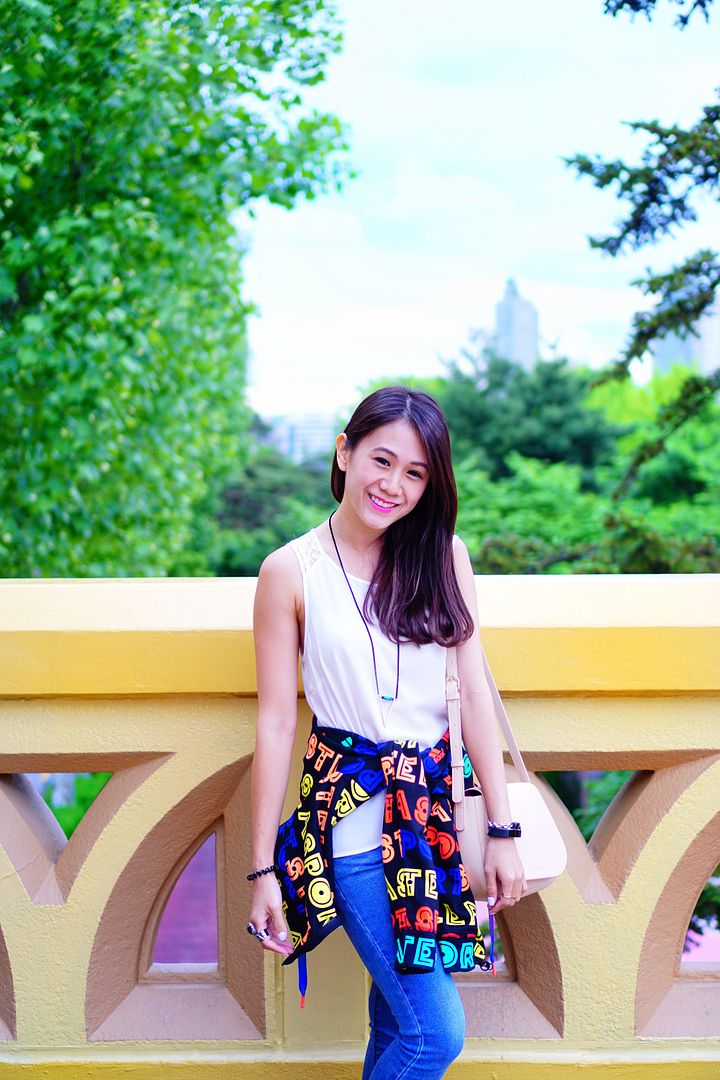 This was what greeted us when we walked out into the cold for Magic Island. It was so windy! Jackets on! Every girl's favorite castle. Seems like a mandatory shot when you are at Lotte World!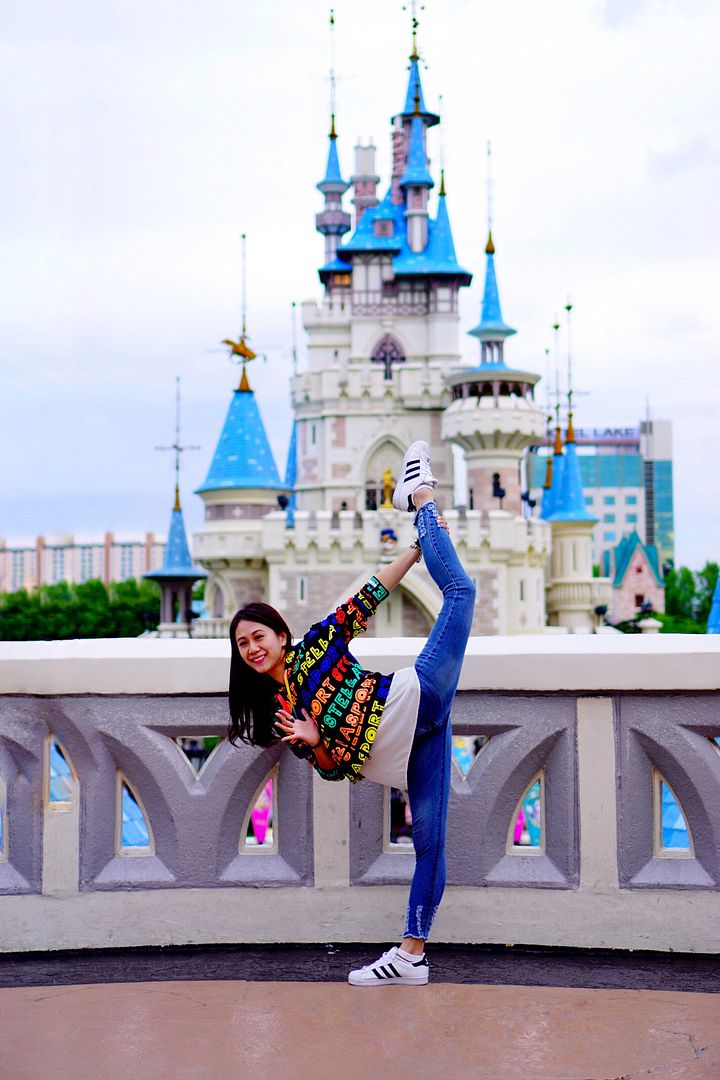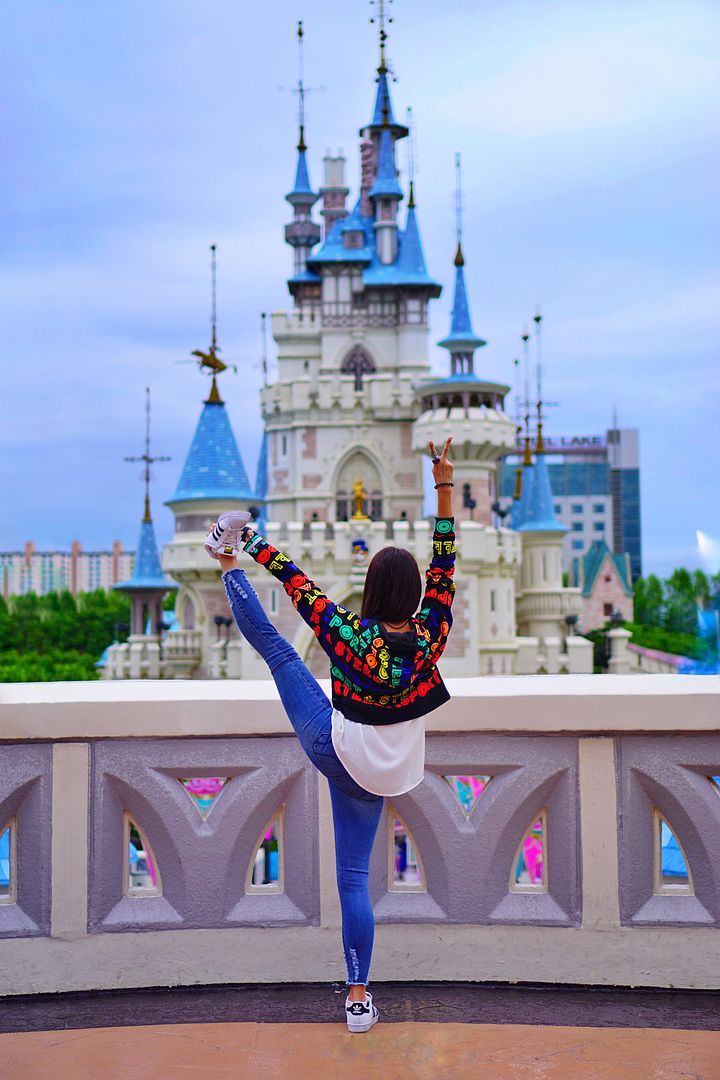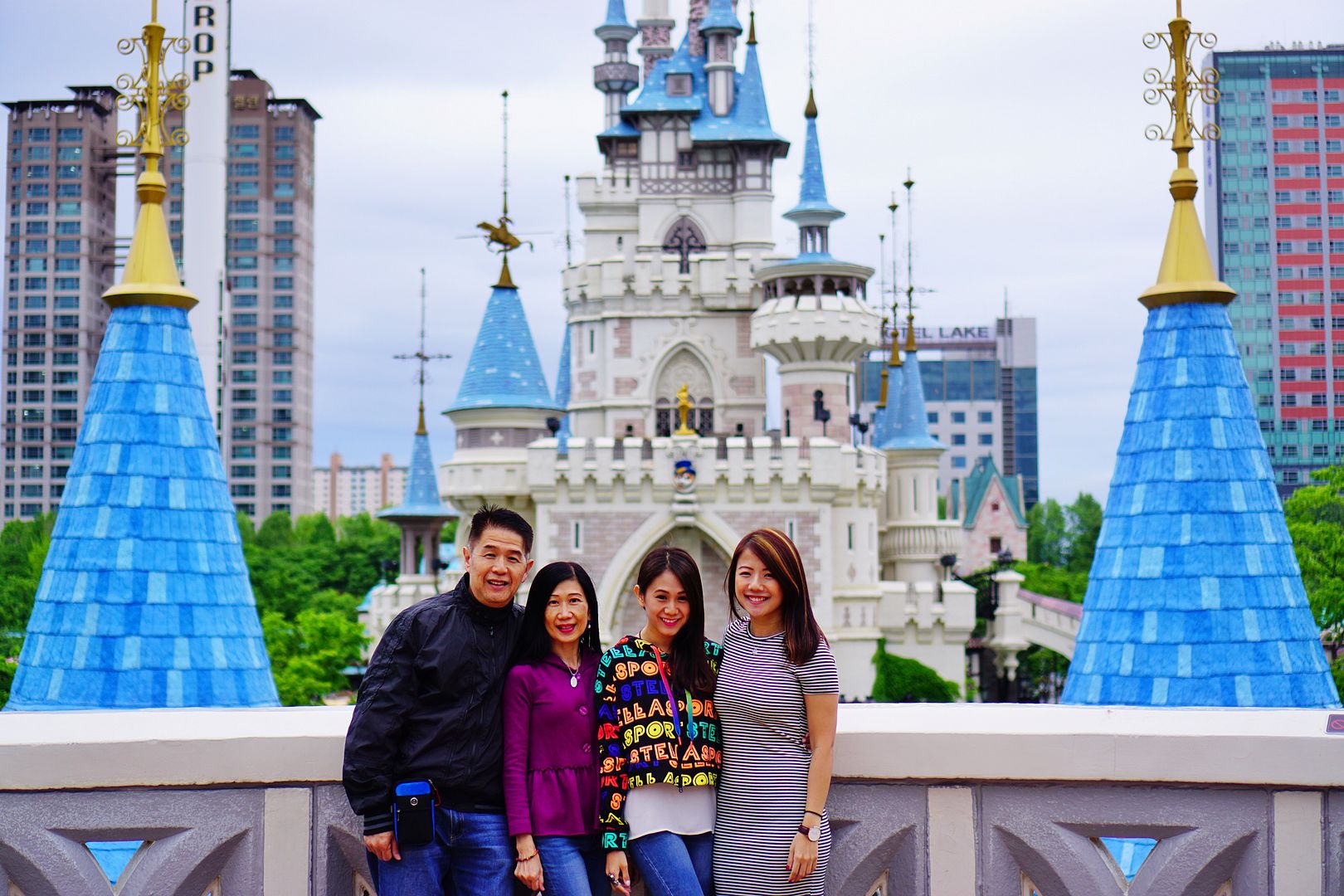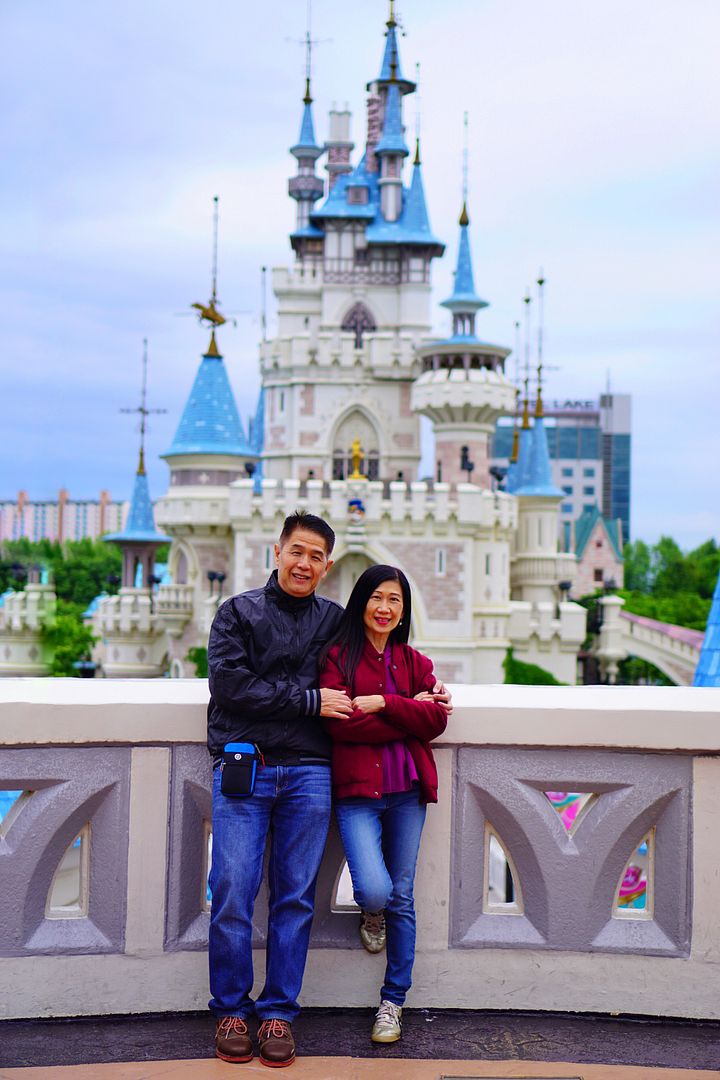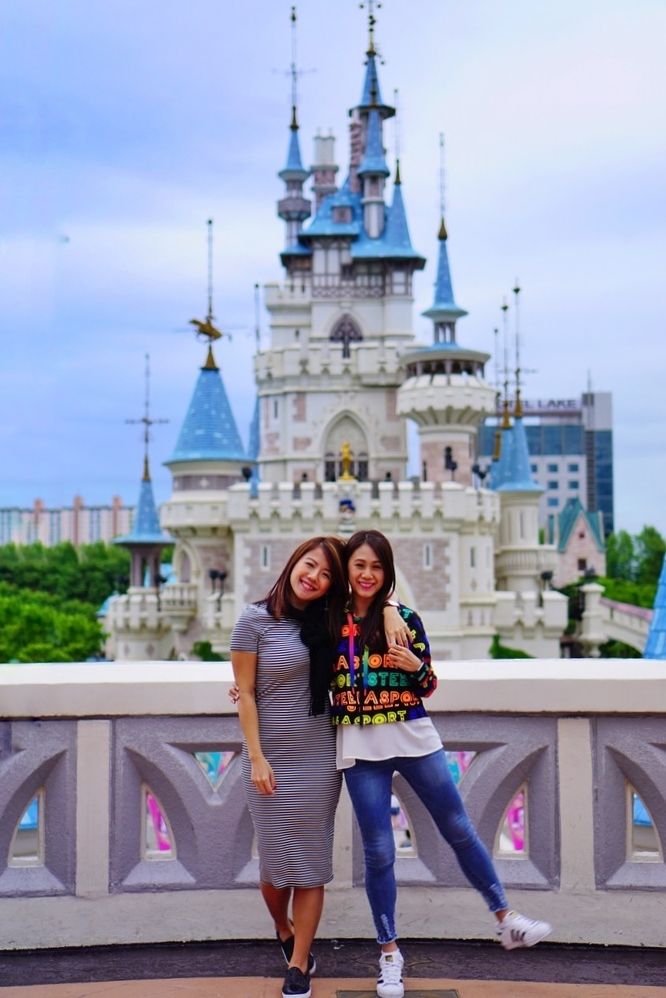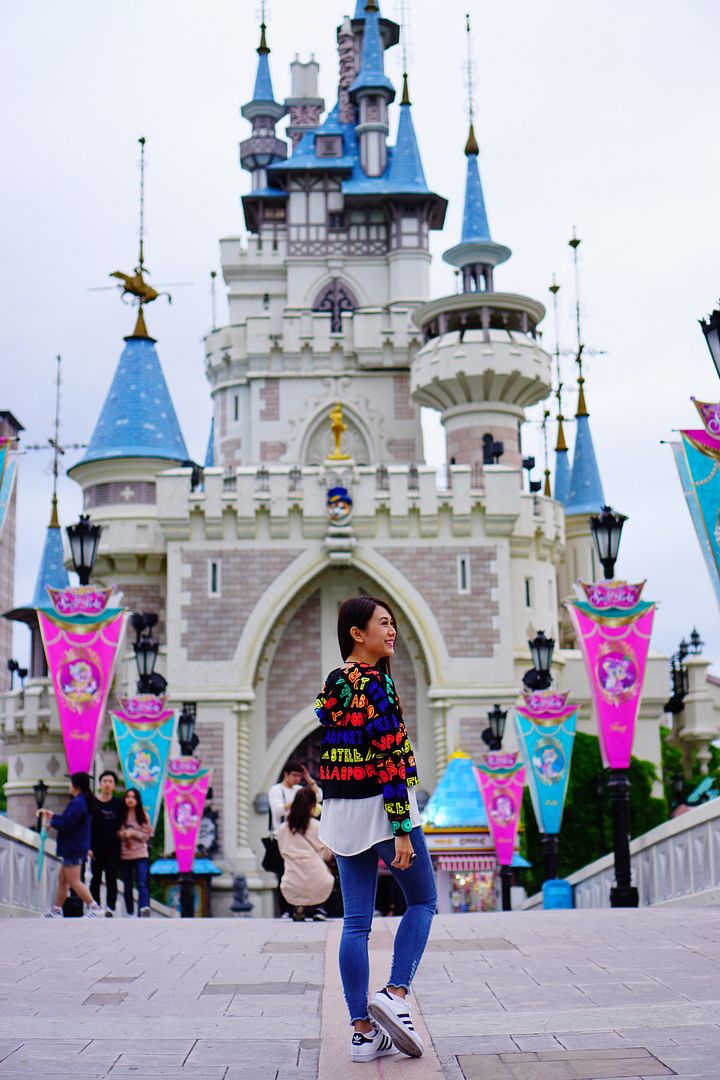 The day pass (rides included) after 4pm would cost 38,000. You can view the full admission price list
here
! Even if you had bought just the admission ticket, you can pay individually for the rides you wish to take. A lot of the rides are a lot cheaper per adult than for a child!
If you were wondering, what we visited Lotte World with our shopping loots from Express Bus Terminal Station? No lah, we got a locker for just 2000 won and so we walked freely!!
If I were to visit either Lotte World or
Everland
, I would choose the latter. But because Everland is outdoor and it was chilly that day, we decided to go Lotte World. If you are travelling without children, Everland would be more fun to be at. I enjoy
Zootopia at Everland
very much! You can see lions, tigers and ligers (mix lion and tiger!!)! You can view my
2015 Everland post here
! (:
Lotte World
Address: 240, Olympic-ro, Songpa-gu, Seoul
Nearest Station: Jamsil Station, Exit 4 (Line 2, 8)
Directions: Lotte World is directly connected to the station.
Admission fees here
Dear reader, because of the language barrier in Korea, it was a challenge to get the exact names and addresses of all the places I ate at! I will try to pen down the directions best to my ability. Hopefully, it is sufficient and useful for you to navigate there!