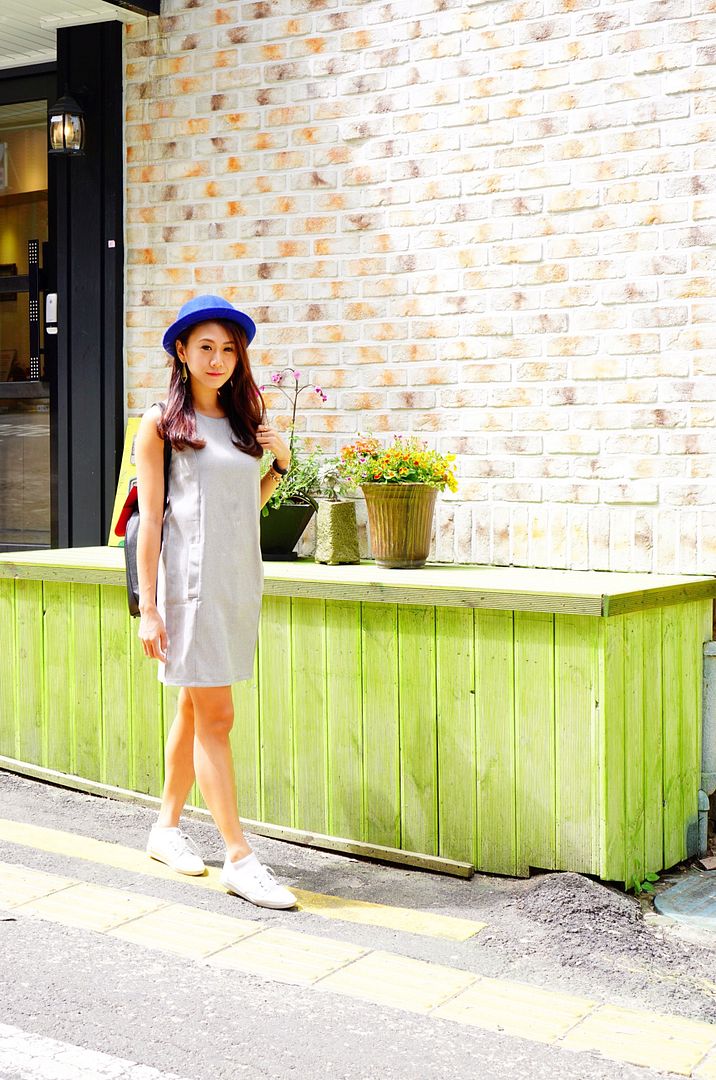 Everyday without fail in Korea, Zonia and I will head down to take our OOTDs while we wait for our parents to be ready. So thankful for each other. Don't know how life is going to be without Zonia.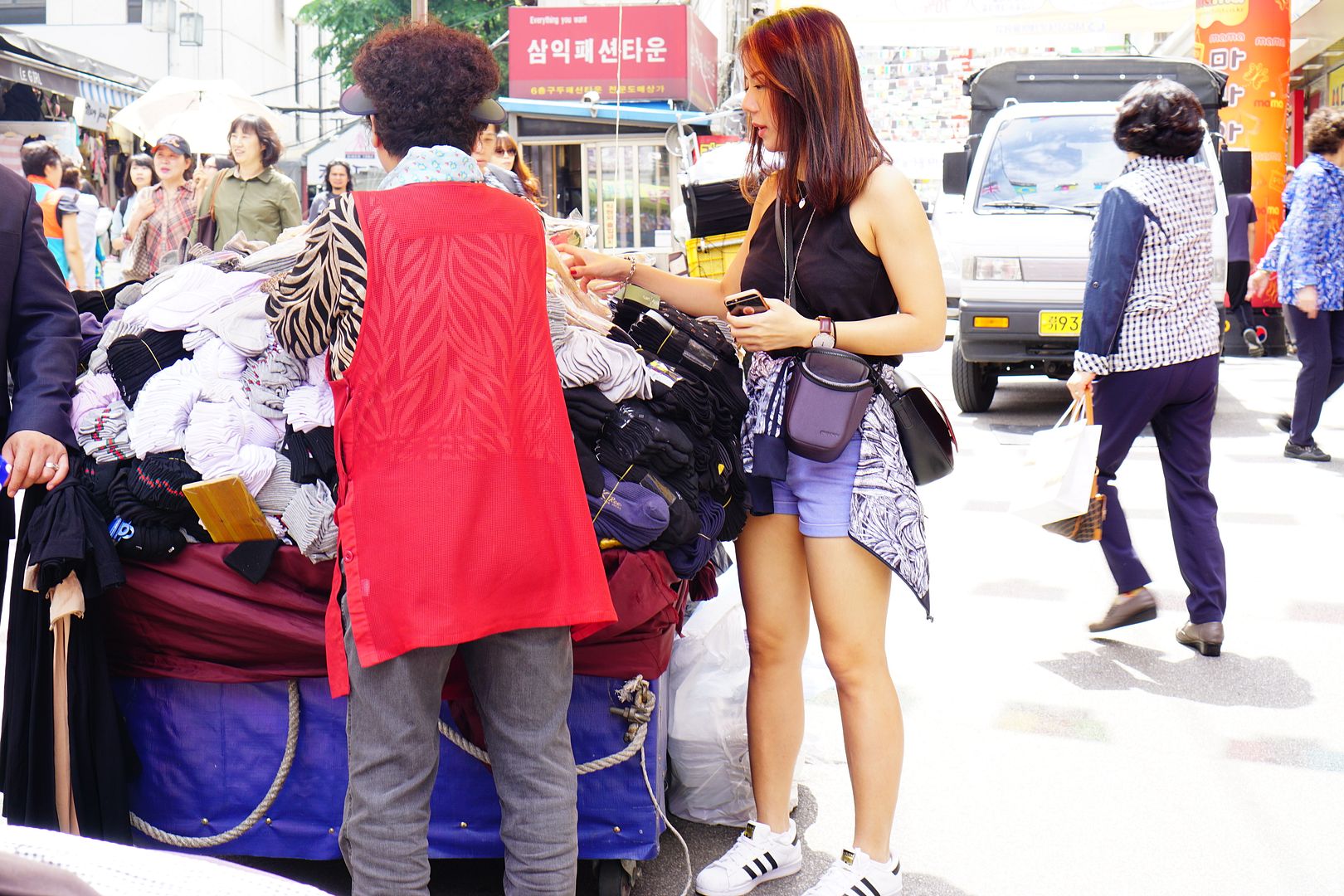 Zonia got herself 10 pairs of low socks to wear with her heels! 1 pair cost 1000 won which is about SGD1.20.
OHMY! I won't wear Oppa on my feet? lol the craze is real.
Ordered a stick of Zonia's favorite fishcake.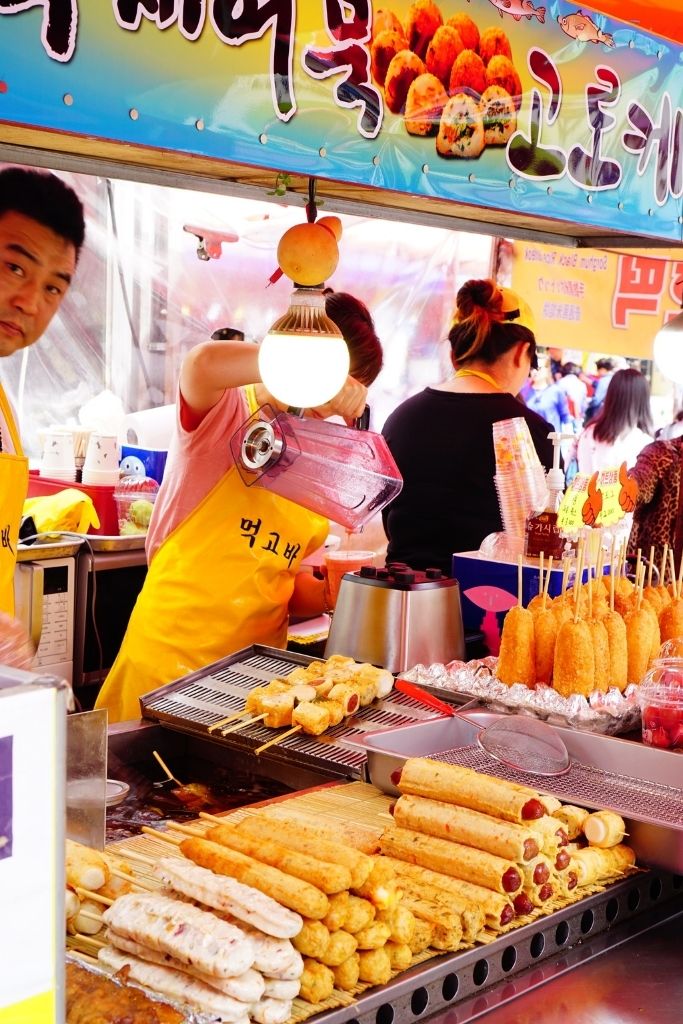 Look at the generous kimchi meat filling!
See the yellow pickled radish at the back? It's service (that's what Koreans call for free self-service food/ drinks)! The radish and water are on a table for you to take yourself.
On the last day, mommy even went back to buy 2 boxes home for family and friends! Yummy!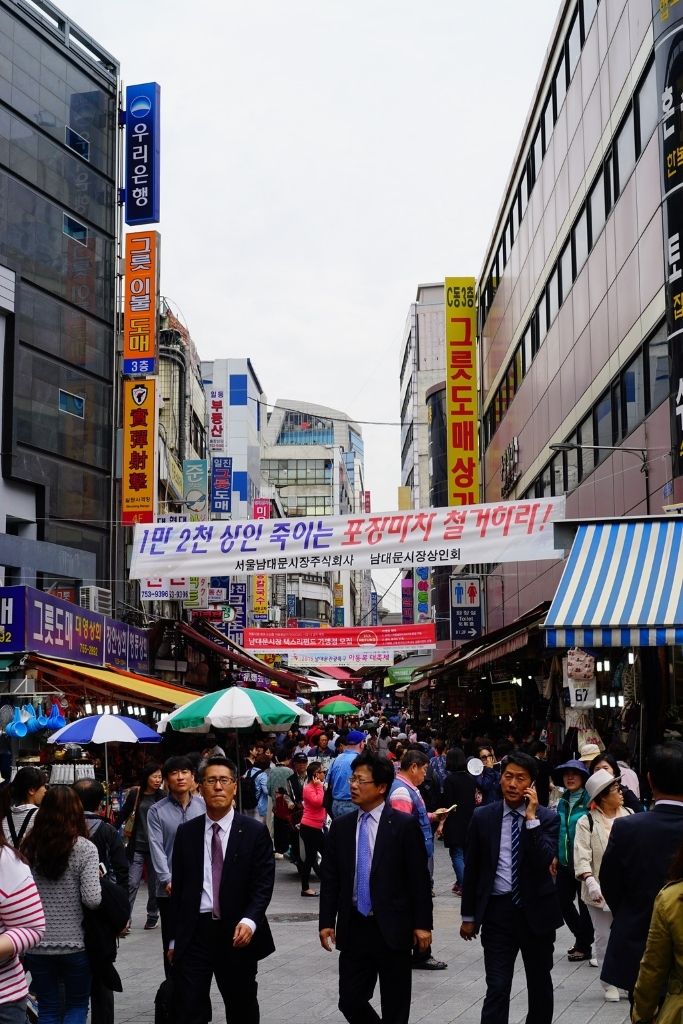 Office people started pouring in at about 1230pm for lunch!
There are probably more than 5 shopping malls in Namdaemun market and we went into 2 of them. I would say that they will not be worth your time because the fashion there seemed pretty dated. My dad even commented that the guy wear like for uncles. :X
There is a mall that specializes in children wear. We didn't check them out, but mothers could visit that mall when you are at Namdaemun market. Namdaemun market is easy to navigate around, it is basically just 1 long long long lane.

If you are travelling with mothers or grandmothers, you can visit the new Namdaemun MESA located in Namdaemun Market. MESA was the first shopping mall to be built in Namdaemun Market. MESA is a family shopping mall selling goods and providing facilities targeting mostly middle-aged women. The eighth and ninth floors boast over 50 different restaurants, with food varying from traditional Korean meals to fusion dishes. A restaurant on the 16th floor offers a magnificent view of Namsan, especially at night.

Namdaemun Market
Nearest Station: Hoehyeon Station Exit 5 (Line 4)
Opening hours: 10:00 - 23:00
Address: 2, Namdaemunsijang 10-gil, Jung-gu, Seoul
Continued to Noryangjin fish market for a late lunch. Went back to the exact same seafood store as last year cause I love the cute sajangnim! You can't miss her shop because she has print outs of yourself on television haha!
This was my
picture at her shop last year
! I commented that she lost quite abit of weight!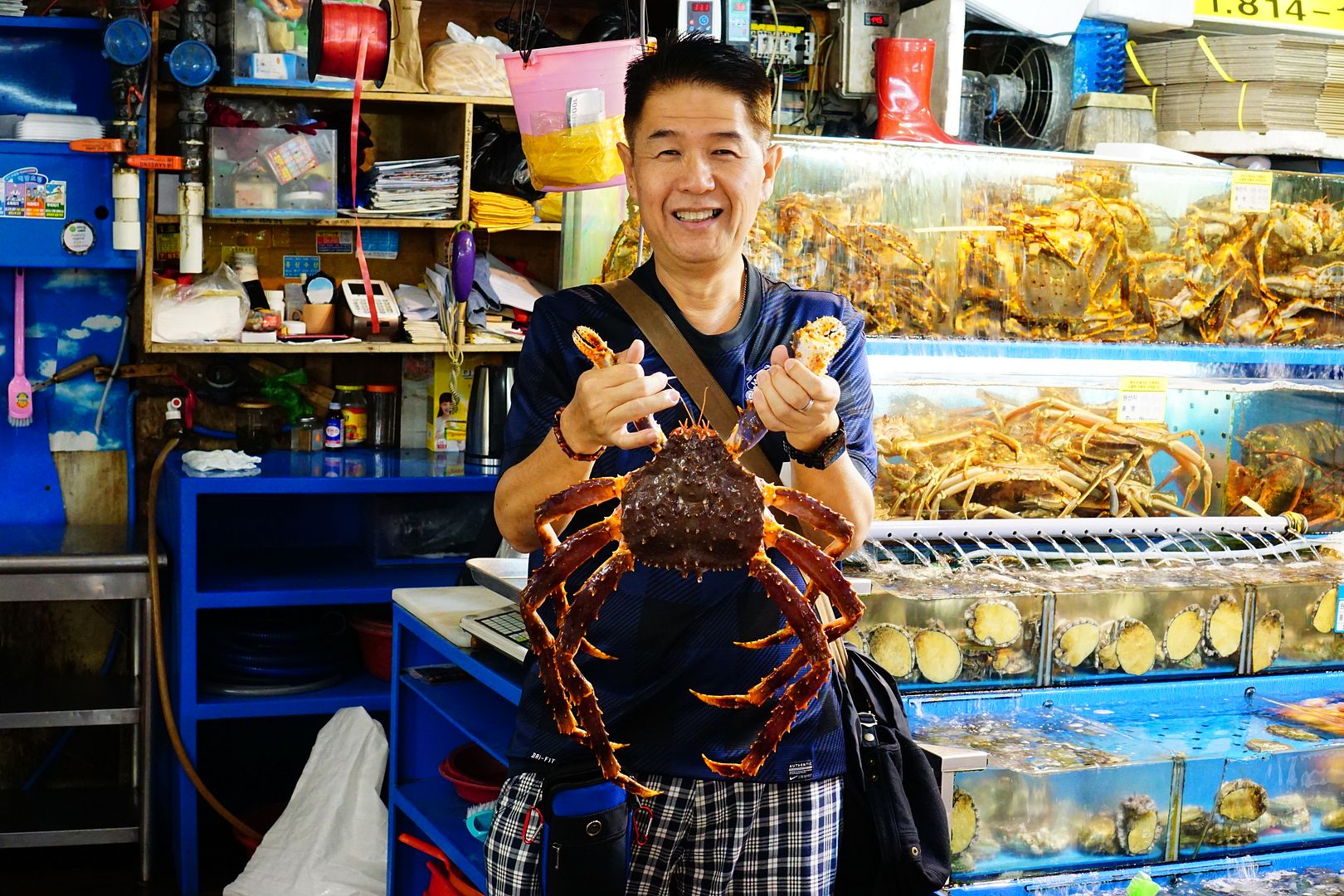 We ordered 1 king crab, prawns and abalones. We got a good price for them at 110,000 won for them, that is about SGD120. After you choose your seafood, your seafood bag will be handed to a restaurant staff who are usually lingering around. You then follow them to their restaurant where they will cook them for you. You tell them the way you like your seafood to be handled, grilled, steamed etc. You pay another time for the cooking.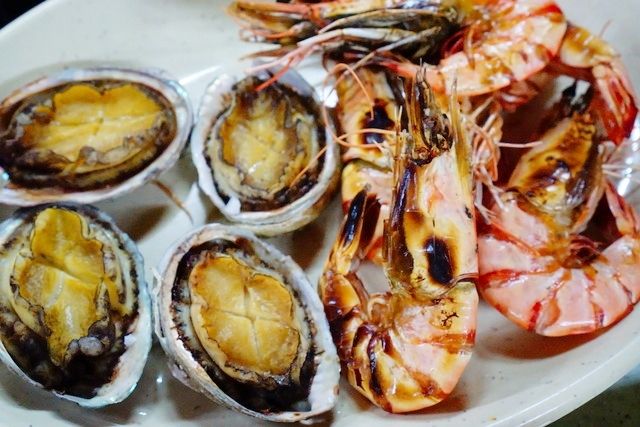 We had our prawns and abalones grilled while the crab steamed.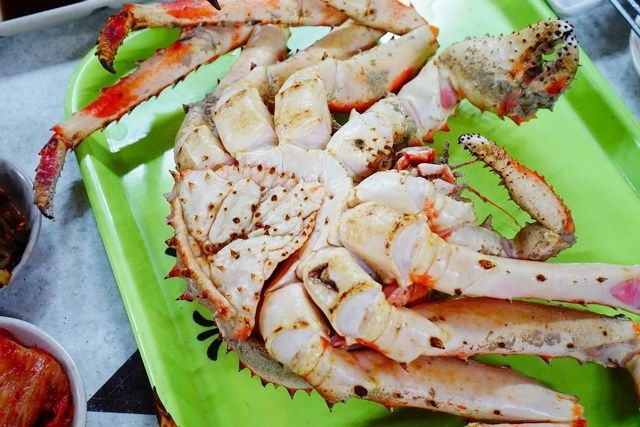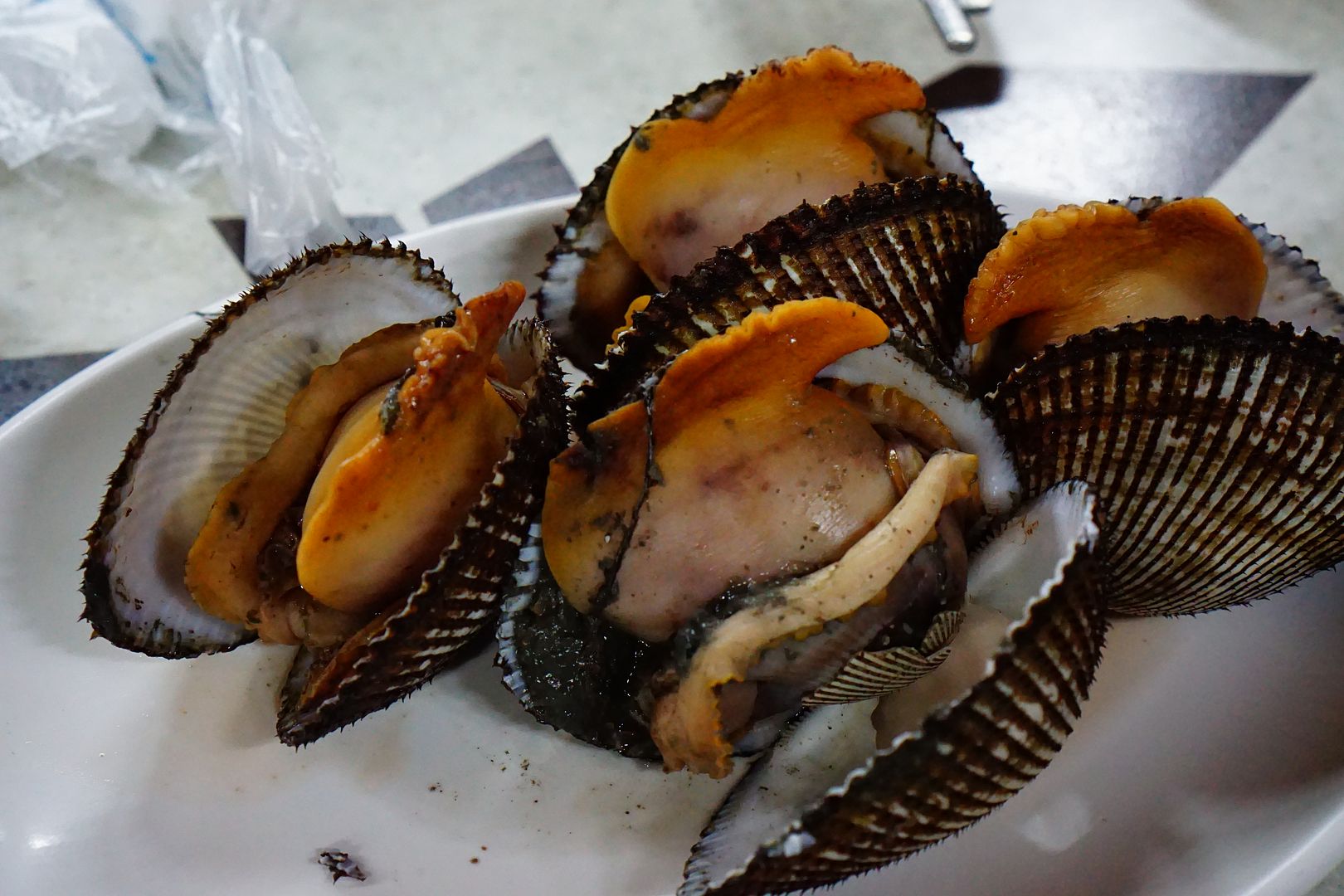 Given free but nobody dared eat. Like mega big big hum! :(
After we finished the meat of the crab, they will take the shell/ roe of the crab and fry rice! We asked for 2 portions and it was quite a lot! The handling fee and rice cost 35,000 won.
Noryangjin Fish Market
Nearest Station: Noryangjin Station (Line 1)
Address: 688 Nodeul-ro, Dongjak-gu, Seoul, South Korea
Directions: Get off on the Noryangjin station. Then exit the station (look for signs for the Fish Market) and take the stairs leading upstairs to a foot bridge across the railroad tracks. After crossing the footbridge, you'll be in the Noryangjin Fisheries Wholesale Market Parking Lot. Head to the right and follow signs to a stairway leading down to ground level and from there you can enter the warehouse.
Had the intention to go to Yeoidou Park but it was out of the way and we were in between seasons so we decided to abandon the idea.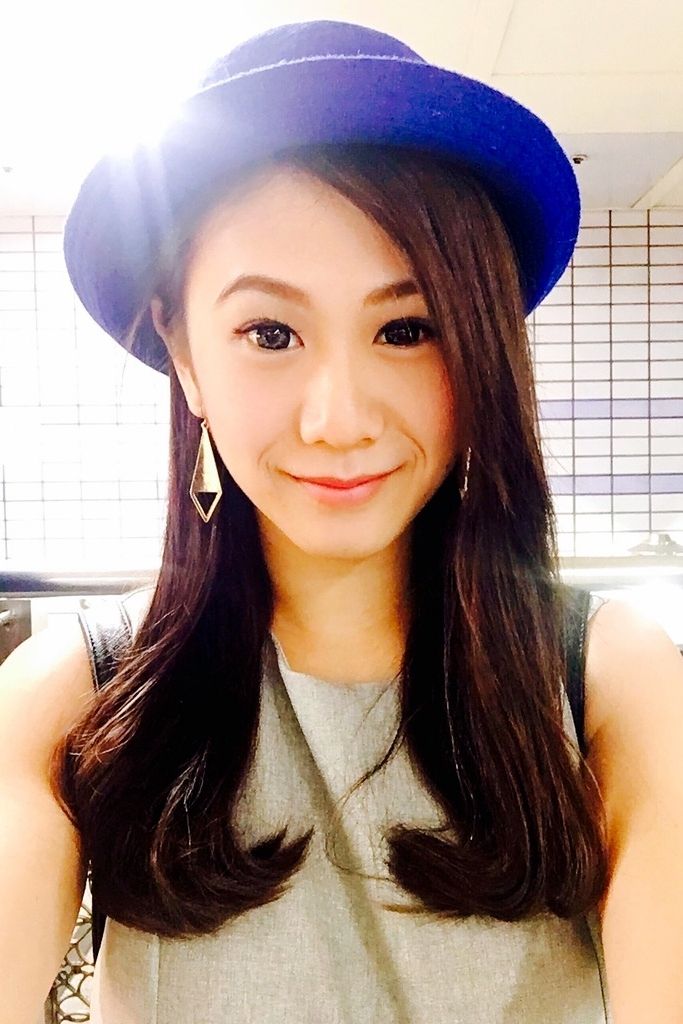 We took a train to Hyehwa University Shopping area instead.
Hyehwa University area looked like a mini ewha. It had the usual stores like Faceshop etc. Nothing fantastic so you can leave it out if you are time constrained. But.. as we were walking back to the station, I saw BBQ Chicken omg (I think they have them in Singapore now)!
I was telling my family how good they are and I had them delivered the last 2 years I was there! Never expected to see a stall seeing them! This shop sells other stuff like noodles and rice too, so if I am not wrong, they franchised the chicken as well. If you can't locate this store, you can always get order them and deliver them to your room!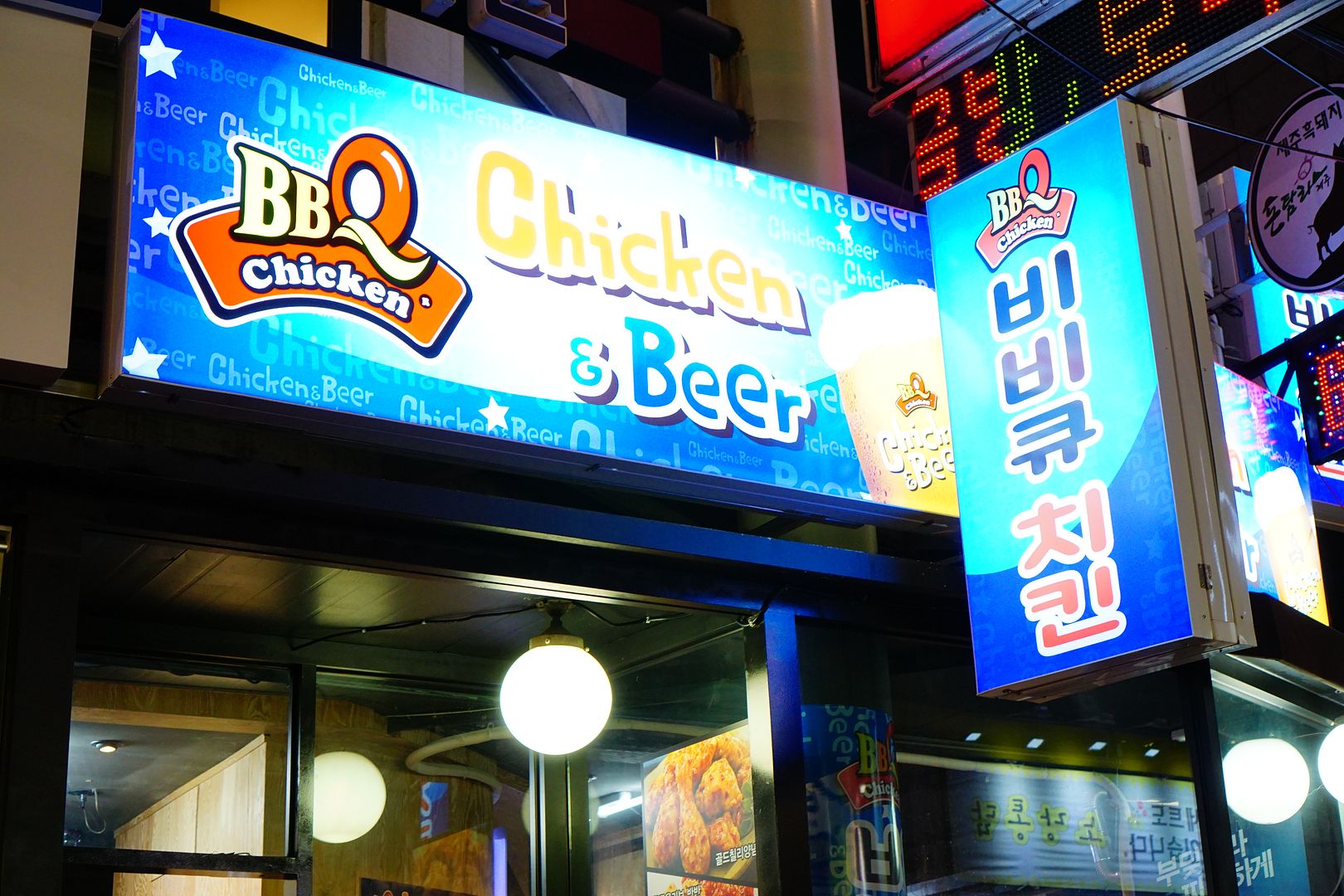 One of my fondest memories in Korea is having these BBQ chicken's spicy and soy garlic chicken! The first time I had them were in 2012 at a homestay and our host ordered a box of these for us. When I came again 2015, I had to call her just to find out what's the brand and how to order! We had them piping hot, delivered to our Airbnb apartment!
Chicken and beer by the roadside, like locals. Back to the hotel for a good rest for Lotte World the next day!
Hyehwa University
Nearest Station: Hyehwa Station (Line 4)
Dear reader, because of the language barrier in Korea, it was a challenge to get the exact names and addresses of all the places I ate at! I will try to pen down the directions best to my ability. Hopefully, it is sufficient and useful for you to navigate there!