Headed over to Shibuya for more shopping after we conquered the whole of Harajuku!
It was also at Shibuya where I became Mrs Yang-to-be hehe lol
Before the proposal, we had a bowl of my favorite yoshinoya lol!
love's pork bowl was so good!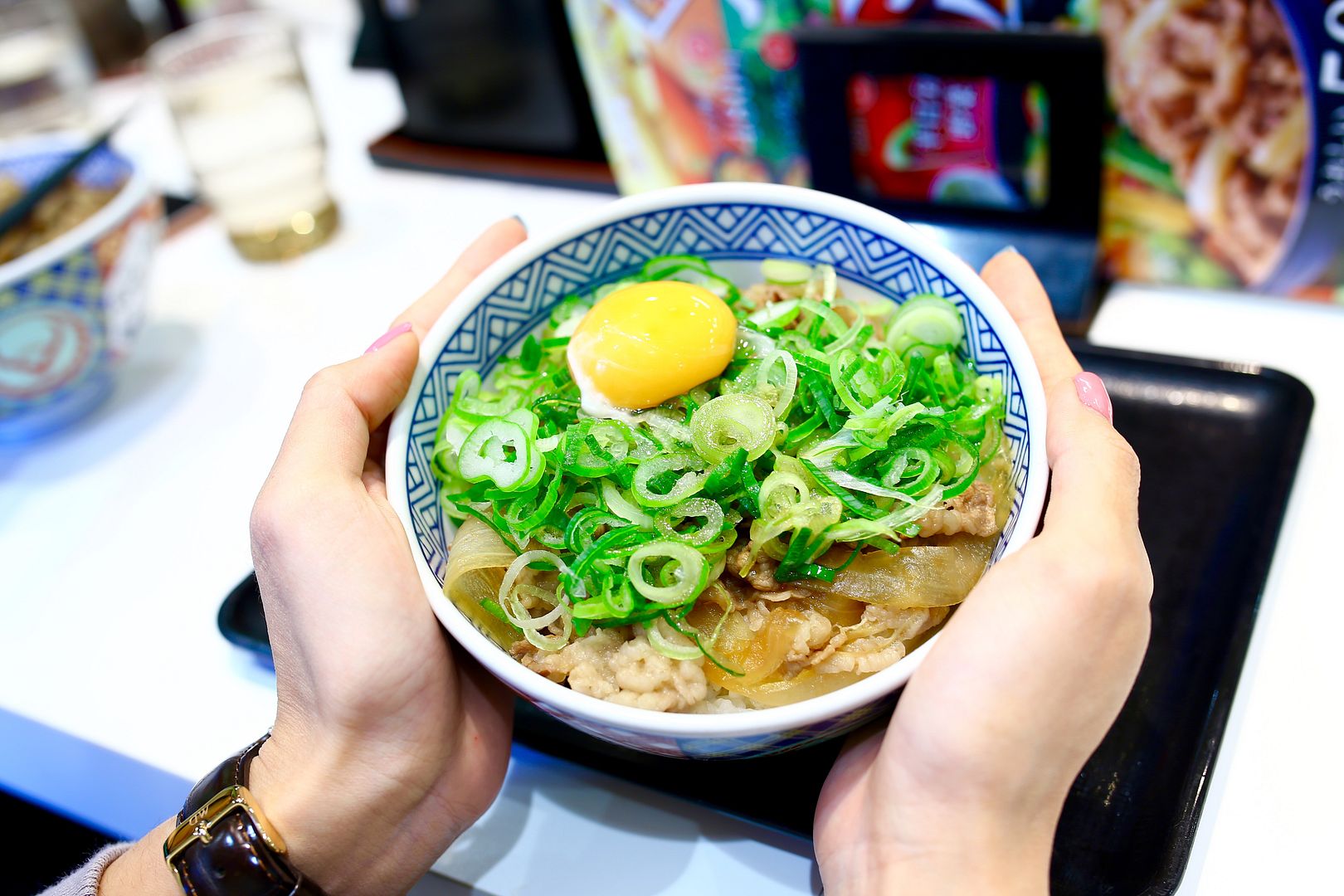 Asmo's beef bowl with loads of spring onion and a runny yolk!
More on this on a separate post.
Nothing fancy, we visited some 7-stories high adult shop and massive snack shopping at Akihabara after that hahaha!
Another highlight of the evening was meeting up with Mabs and Chris who were flying into Tokyo for a nail competition! So happy to meet them and we had supper and some drinks before we called it a night! Supper was pretty terrible (somewhat like vegetarian ramen cause it was almost 12am and there were not many eateries open except for ramen stalls!)....
But the great company made up for it! (: