Do you girls remember this picture where I did a chopasana pose in front of
Vivre's
hoarding board at Bugis Junction? I hope you did because 5 of you actually walked away with S$50 shopping credits just by dropping by the store and taking a photo with the hoarding board!
So just last week,
Vivre Active Wear
officially opened their stores at Bugis Junction yay! I made a trip down with Christine on Saturday after our yoga! Bugis Junction is one of my frequently visited malls because it is on the green line and the mall has Itacho and so many restaurants! So we settled lunch there after an hour of Hot Vinyasa practice with Jacque!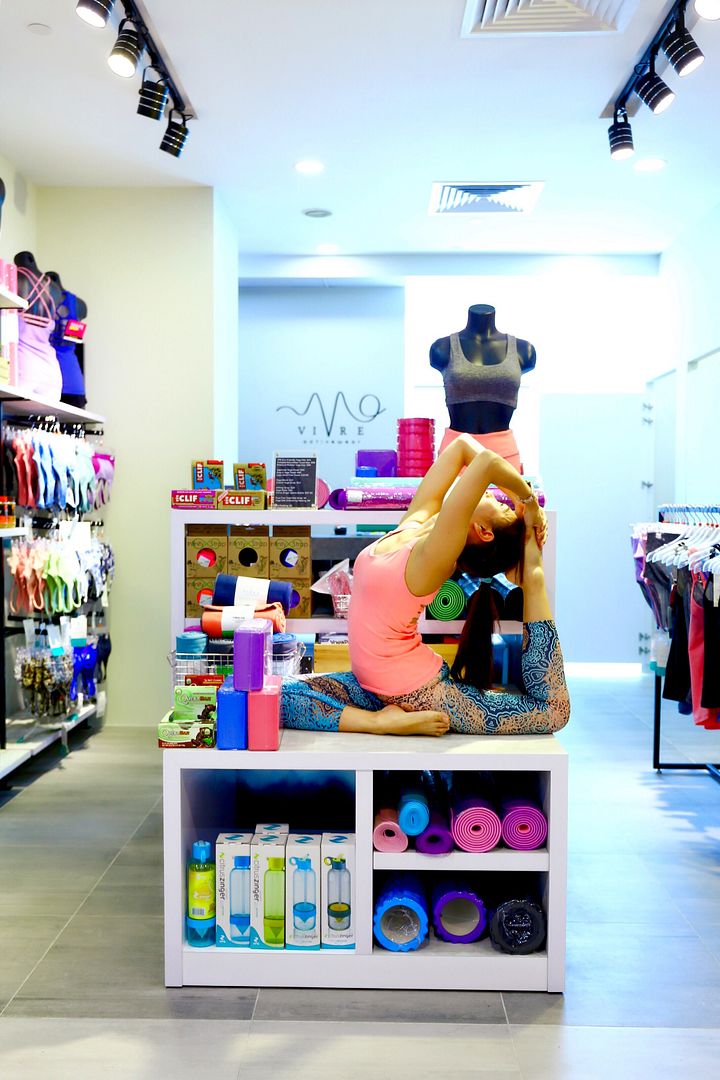 Doing a King Pigeon Pose! Sylvia says I look like a mannequin :X
We headed to the store at about 12PM and it was packed! I took awhile to take some shots because the stall was overwhelmed with girls browsing the racks and trying on some clothes in the 2 spacious fitting rooms!! A few came with very very patient boyfriends, kudos to these boys who waited patiently while their girlfriends shopped for their active wears! :D
Bird's of Paradise in front of the big store!
So I was dressed in one of Vivre's latest top that afternoon. While Christine tried on some clothes, I browsed the racks and boy! Vivre is no longer the same. They have grown so much!! I remember being part of their first few shoots where the brand just started out, each time there were just a few designs but today. The shop is bustling with clothes, yoga accessories like mats, towels, blocks, straps and so much more!! Very heartwarming to see how much a local brand has grown, and being part of their journey!
So you can expect everything sports related at the store! There are...
Bottles, towels, yoga mats, straps, rollers and even energy bars!
Padded active tops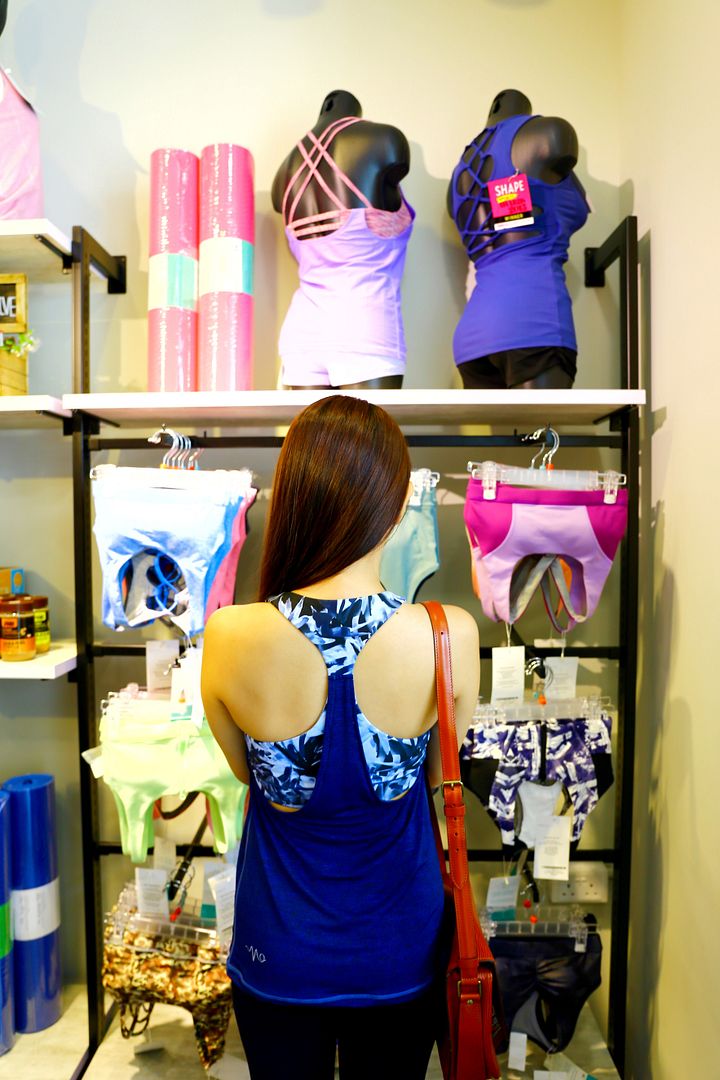 So many sport bras!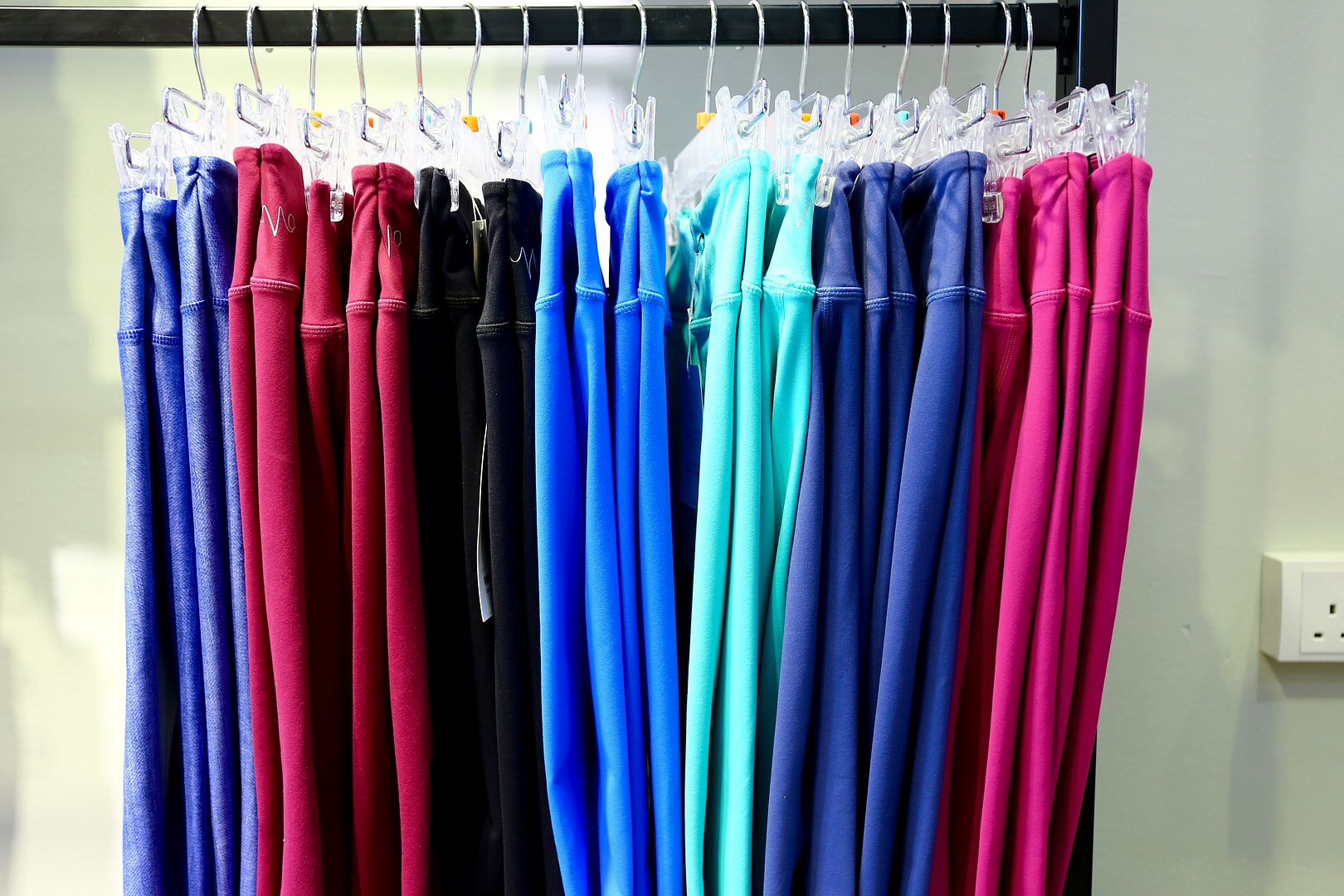 Christine got this pair of tights that she eyed the moment she went to the tights rack!
I picked a few designs myself and headed to the fitting room! :D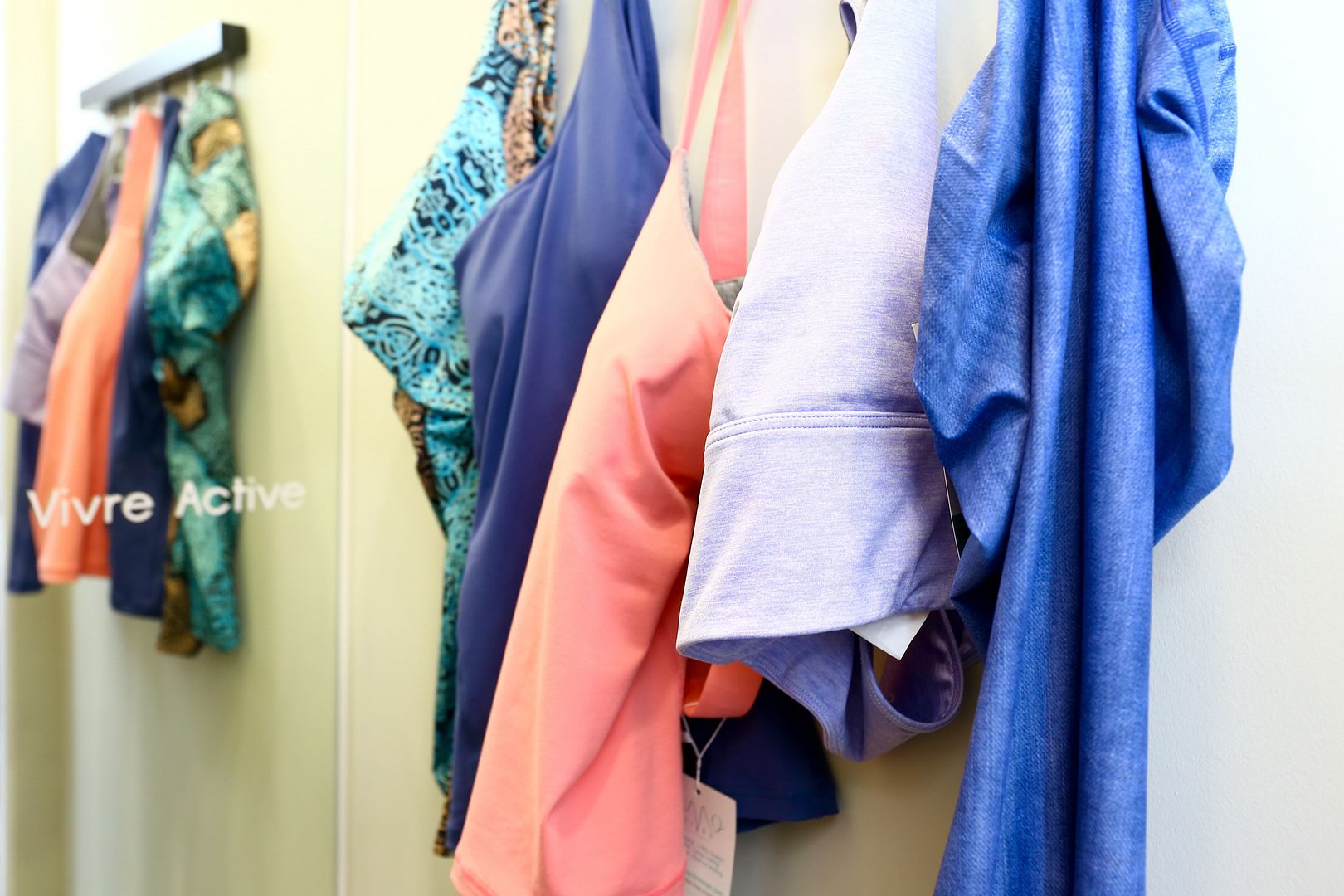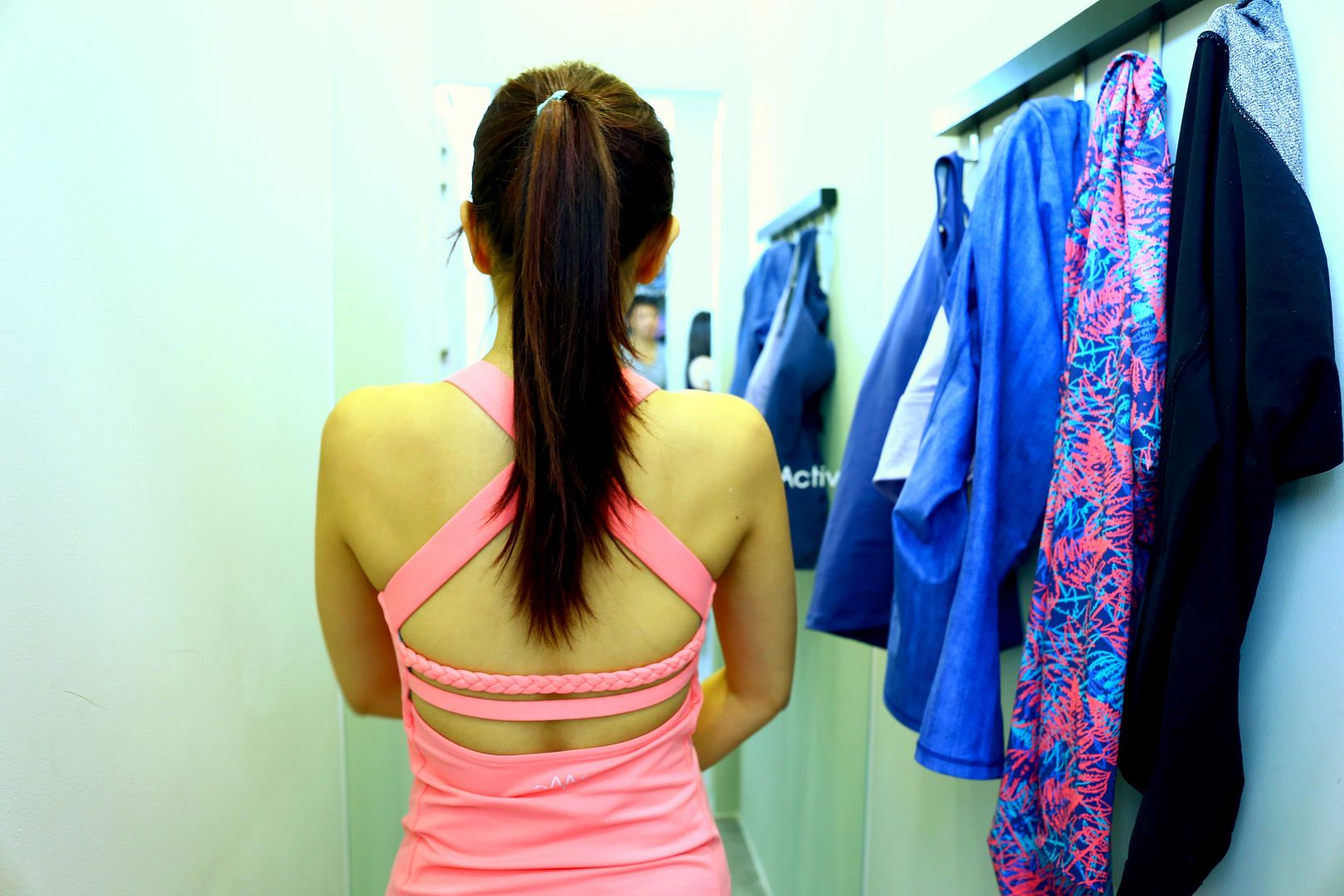 Oh I love this shade of pink!
And the tights are very stretchable, here's 2 shots in Dancer's Pose to prove to you! :D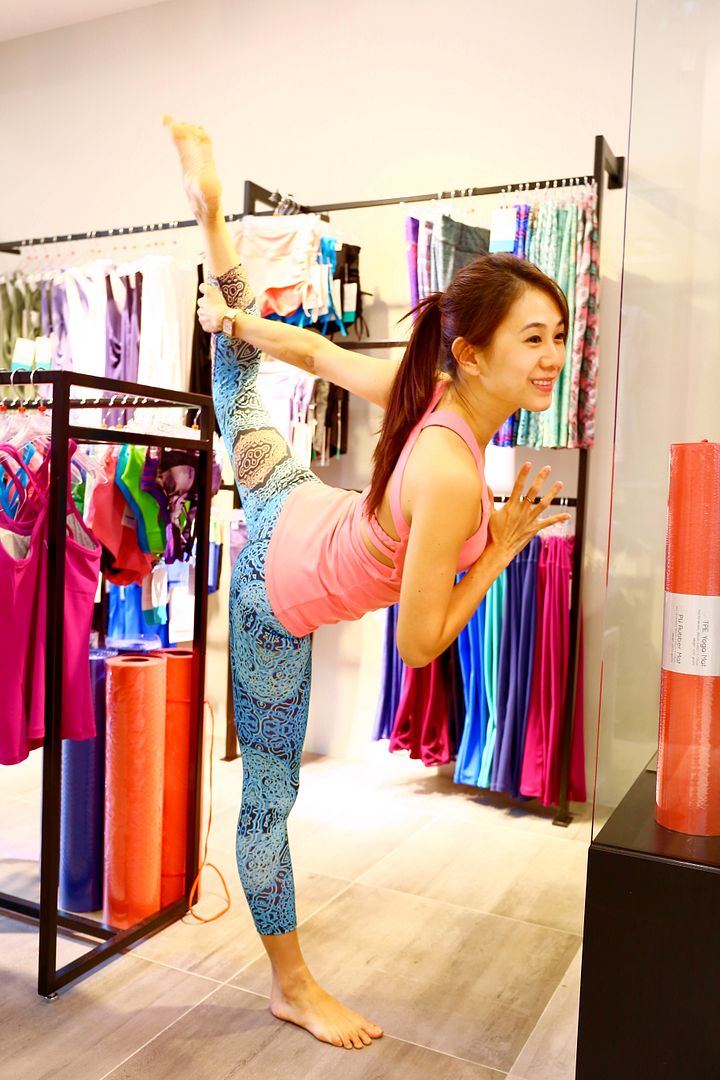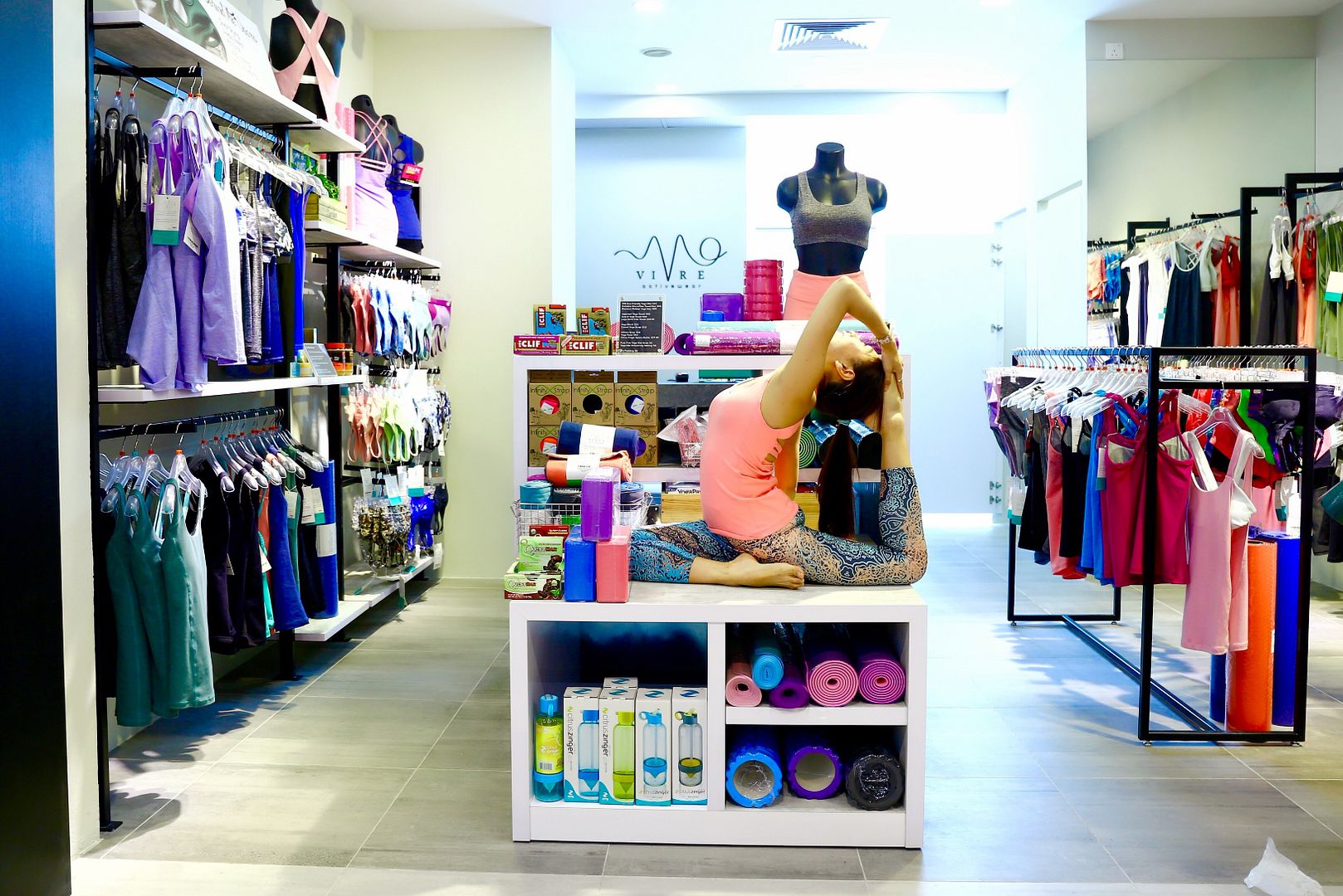 Vivre Flagship Store
#03-17
Bugis Junction
Vivre Boutique Store
#03-111B
Far East Plaza
Webstore
www.vivreactivewear.com
We left the store very happy, especially Christine! She bought a top, tights and a new yoga mat! Vivre is always stepping up their game to manufacture new gears for you to pick from every month, so do follow them on IG
@vivreactivewear.com
to be informed of new arrivals going up the racks!
Their apparels and props are priced very reasonably for the quality so discounts are not commonly seen at their store, but they had kindly extended a 5% off storewide to my readers. Yay. Simply flash this blogpost to enjoy the discount in-stores, valid till 30th April!