My mom and I have been
Plus!
members because we go grocery shopping most in our household. But little did I know that there are so much more benefits in being a Plus! member now!
I already know that Plus! is the largest and most successful loyalty programme in Singapore with over 1.7 million members and over 1000 participating

outlets

both offline and online. Plus! aims to offer relevant privileges and benefits to members by stretching their dollar with LinkPoints and members-only discounts!
But what I didn't know was that in September 2015, Plus! have re-branded itself as a lifestyle haven and added 2 new online shopping platforms where members can look to earn LinkPoints while shopping –
Plus! Gateway
(with over 200 global brands) and Plus! Marketplace (featuring many local indie brands)! Wow wow!
So I quickly got myself online and into
Plus.com.sg
and registered myself for an online profile to login to
Plus! Gateway
! I only had to type in my Plus! card numbers, complete a short form and I was instantly registered! I had to leave for an appointment so I didn't continue my shopping on my laptop but..... I wasn't going to stop right there!
We are now in a mobile era and every time we are on the public transport, everyone would be on their tablets, mobiles; surfing. While I was waiting for the bus, I got my shopping queen hat on and decided to check out
Plus! Gateway
! Shopping for overseas brands have never been easier! For shoppers who are into global brands like I am, Plus! Gateway has more than 200 brands for you to shop from!
For fashionistas: There are ASOS, Melissa (MDreams), Mr Porter and more.
For the travel junkies: You can shop with Expedia, Emirates, Hotels.com and many others.
Plus! Gateway
also has a wide array of lifestyle sites such as Apple Online Store, Lazada, HipVan and Microsoft Store!
For me, I went right into the search box and typed in FITNESS. I wanted to see what search results would return and it sure didn't disappoint.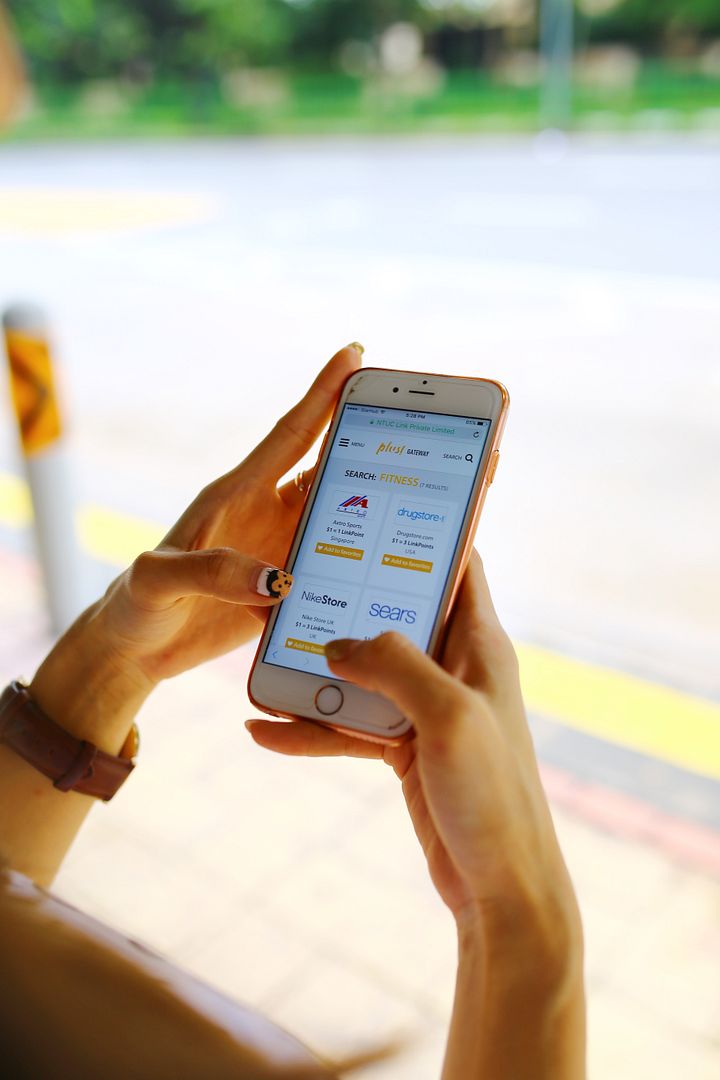 Online shopping for your favourite global brands now comes with more rewards through Plus! Gateway! Not only can you get discounts when shopping online, you can now earn LinkPoints on top of it! How great does that sound?! Let me walk you through
how to
do some shopping now, it's a breeze, I promise!
With the intention to get some new yoga wear, I decided to go into Under Armour and after I clicked on on "Shop Now" I was very quickly redirected to UA's website where I continue to shop as normal. I didn't wait long, the redirection was instantaneous.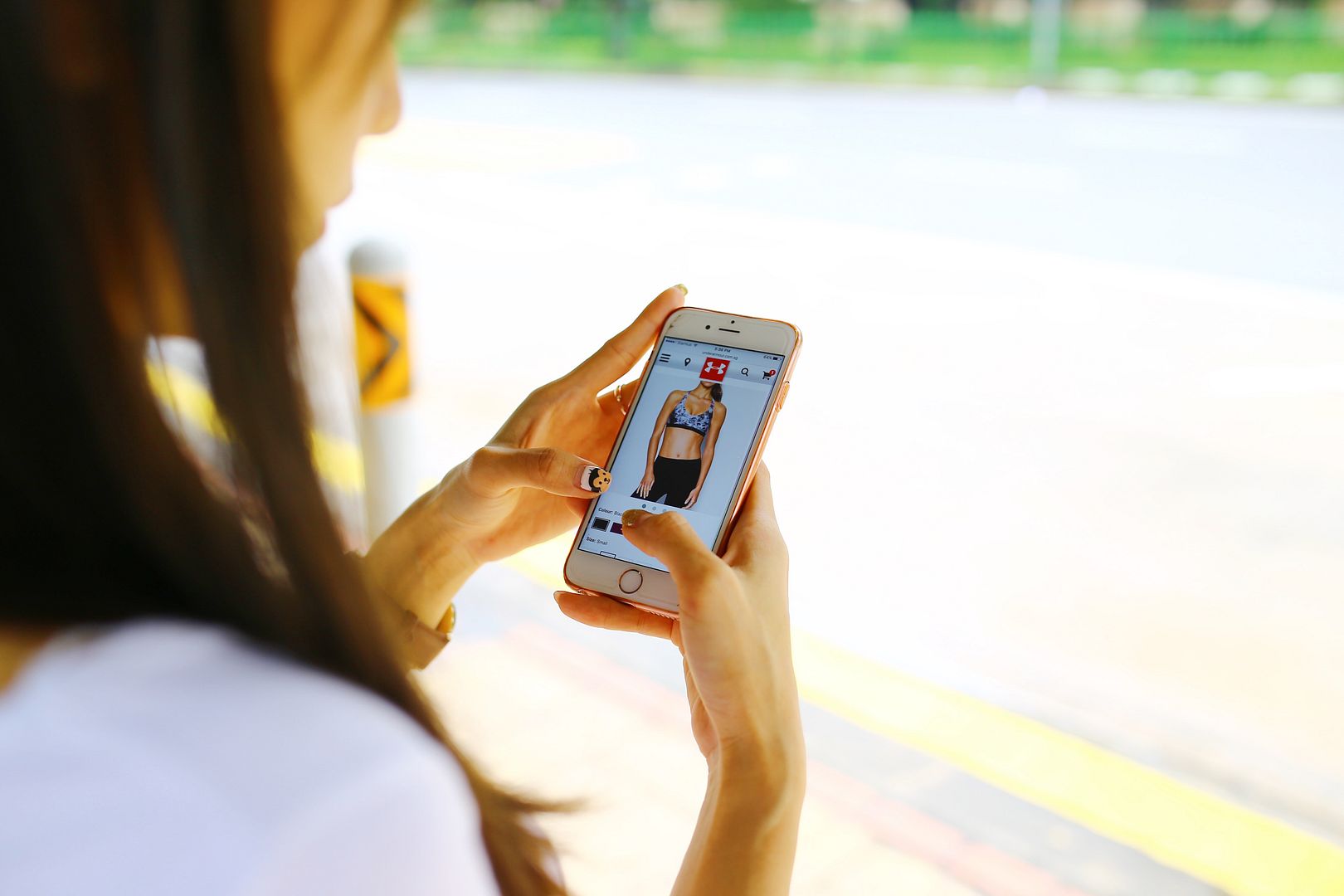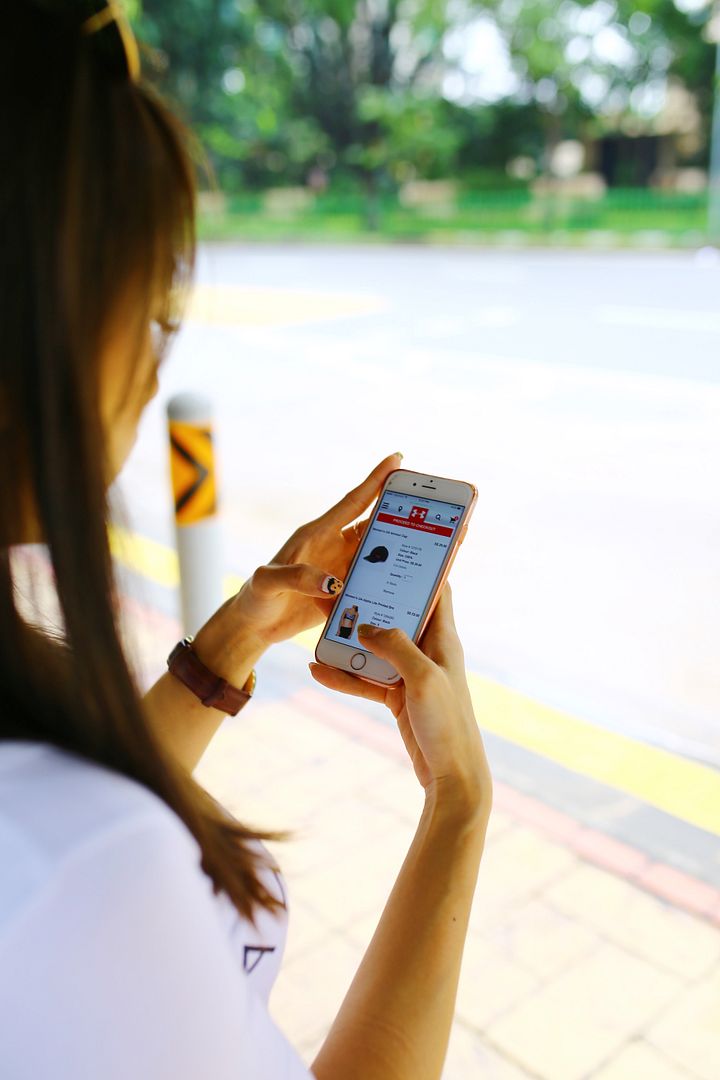 I picked a sports bra top for myself cause I am always in sports bra for yoga practices and also cause it was on sale haha! I went on to checkout after carting a cap for Zonia and a top for the boyfriend. Nothing beats making 3 people happy within 10 minutes of shopping while waiting for the bus?! How perfect is that?
Plus! Gateway
will track your purchases automatically and calculate how many LinkPoints you've earned! Please make sure your browser cookies is enabled for the LinkPoints to be credited into your account!
Your LinkPoints will show in your Plus! Gateway account as "Pending" within 5 working days.
Plus! Gateway will validate your purchase with the retailer and update your account to show your LinkPoints as "Approved"!
Most purchase will be approved within 60 days, but some retailers may take up to 120 days to acknowledge and approve a purchase. Your purchases are subject to the retailers' terms and conditions.
All "Approved" LinkPoints will be posted to Plus! Account within 14-business days. With LinkPoints, I can redeem dining/travel vouchers with Plus! online or offset my purchase at participating retail stores or
Plus! Marketplace
!
I wish I can share what more can you get from Plus Gateway! But the post is getting a little too lengthy now, so do check their list of brands
here
!
Here's something exciting to share! Be one of the top 5 spenders of
Plus! Gateway
from 1 March to 17 April 2016 and win over $3000 worth of prizes on top of your LinkPoints!!
The prizes are gadgets that I hope to own too! Stand to win an Ipad Pro, UE Boom portable Bluetooth speakers, Nescafe Coffee Machine and more!
Good luck!!
T&C:
Campaign is valid from 1 March 2016 to 17 April 2016.
Purchase must be done via Plus! Gateway with your transaction captured.
What you get instantly when you sign up as a Plus! member! Pages and pages of merchants' vouchers!
I am a Plus! member, are you yet?