I jumped at an opportunity of a lifetime to visit Indonesia. My grandfather is from Indonesia but I have never visited this country. To be honest, I was skeptical of the country, I was afraid that it may not be as clean as Singapore, and that I may not enjoy myself. There were a lot of questions in my head. I do not know what to expect.


The next thing I knew, I was at the airport and getting the best service we could ever get, we were warmly hosted by
Garuda Indonesia
.
Charlene, Sheila, Shenny, Randy, Jessica, Madeline, Evonne, Andy and Amantha- our companions for the few days!


I must say that
Garuda Indonesia
have undergone a remarkable transformation with a fresh corporate identity, new aircraft fleet, in-flight product and service!
Garuda Indonesia
has become the 7th airline to receive a 5-star rating awarded to airlines at the forefront of product and service delivery! They have also fulfilled global best practice in safety and security procedure - IOSA (IATA Operational Safety Audit) certificate!
We first stopped over at Bali and headed out to Kuta Beach for lunch! The view was amazing. Totally not expecting to see beaches so I was really happy and had to do some yoga poses haha!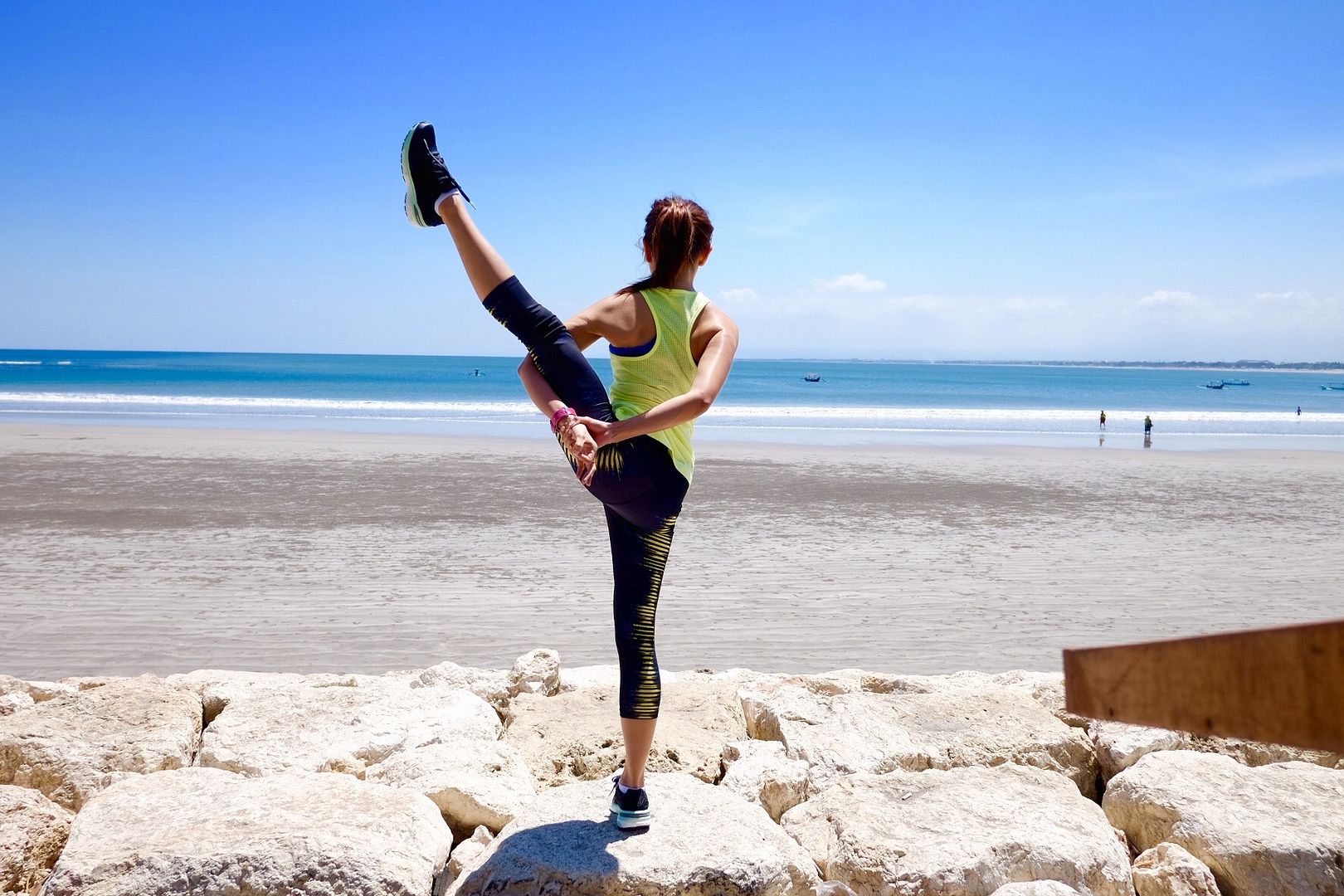 Bird's of Paradise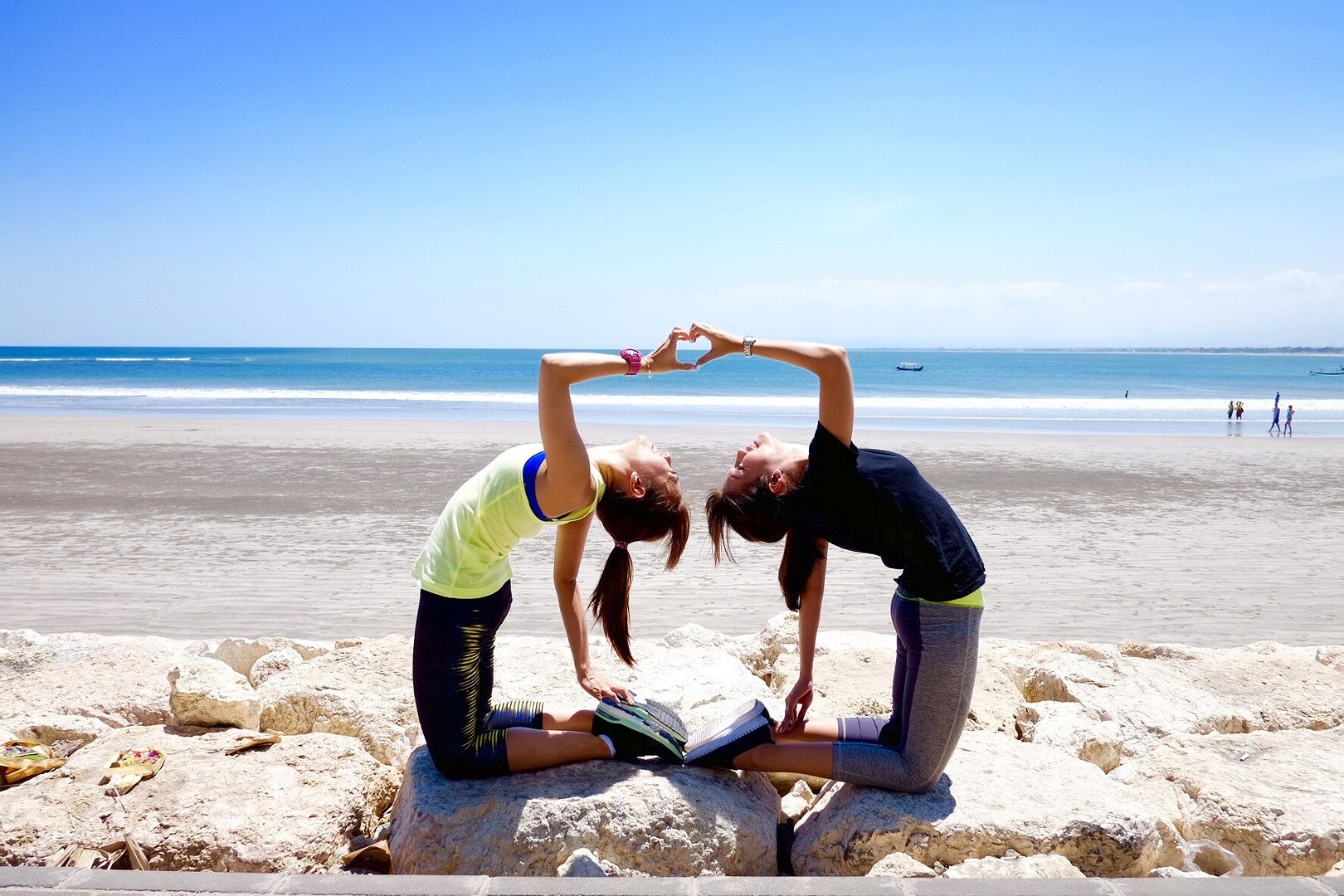 Camel Pose, Ustrasana with Sheila!
After lunch and some shopping, we boarded our next flight and arrived in
Banyuwangi in no time!
So here's our itinerary for this trip!
Day 1: Welcome dinner at Banyuwangi
Day 2: Trekking up Kawah Ijen (blue fire)
Day 3: Sunrise and tour of Mount Bromo
Day 4: Batu City and Malang City Tour (Batu Secret Zoo / Museum Angkut/ Martha Tilaar Salon Day Spa Malang)
Day 5: Surabaya City Tour (House of Sampoerna)
For starters, I have decided to blog 2 of my favorite experiences
! Ironically, they are also the most tiring ones of the whole trip. We have
Kawah Ijen to see the blue fire and catching the s
unrise and tour of Mount Bromo.
Kawah Ijen
(Ijen Crater)
Ijen plateau or known as "Kawah Ijen" is highly recommended to mountain buffs and hikers. The Plateau was at one time a huge active crater, 134 sq km in area. Today, Ijen is a quiet but active volcano, and the landscape is dominated by the volcanic cones of Ijen and Merapi on the northeastern edge of the Plateau, and Raung on the southwest corner.
Morning call was at 12.30am on Kawah Ijen day! We barely had a wink and had to get up. But we weren't grumpy (we usually would be if deprived of sleep), in fact, I remember Sheila and I were pretty excited! This was what greeted us as we started our
Kawah Ijen
hike!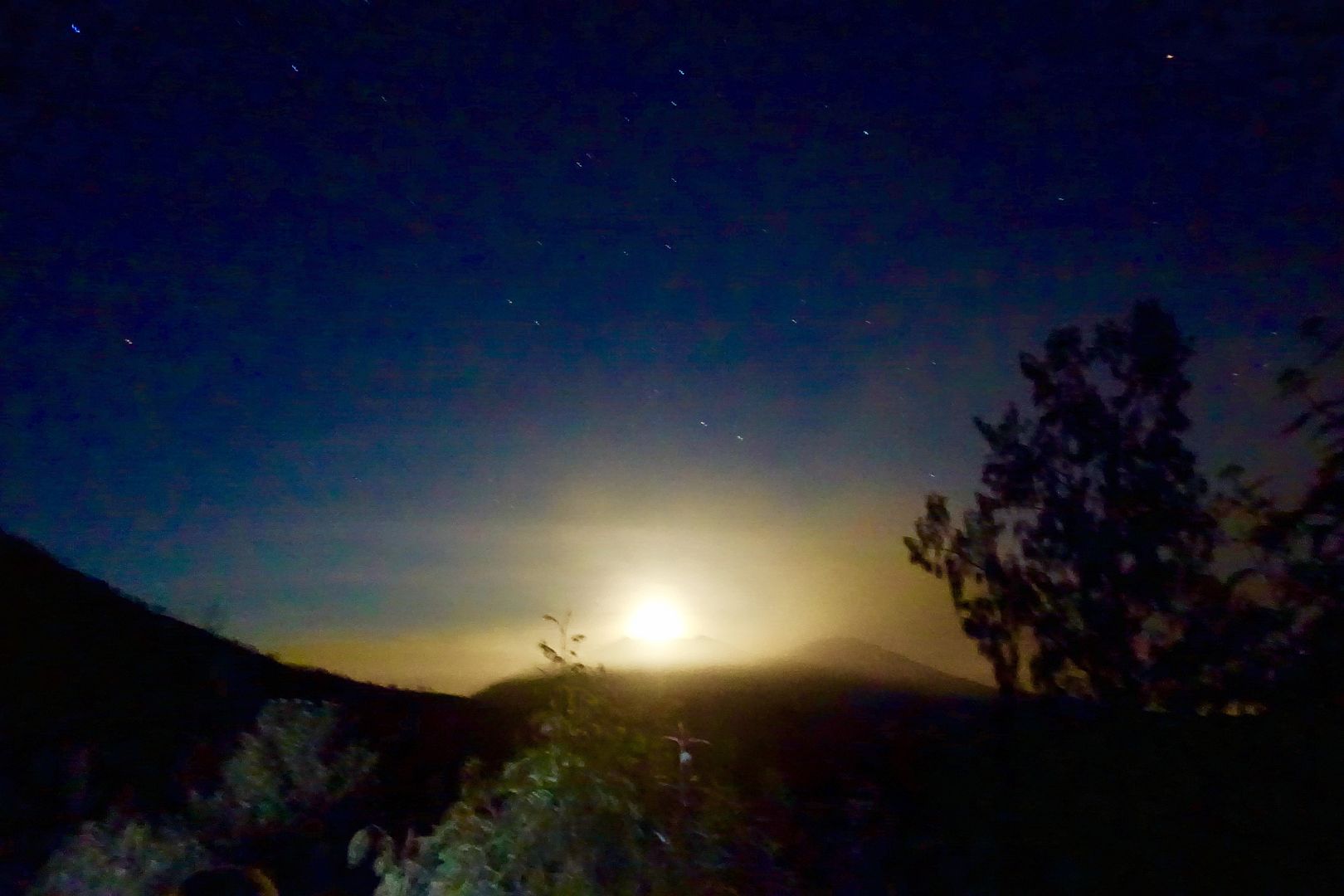 How beautiful is the moon amongst the stars, surely looking like a sunrise!
Wonderful Indonesia
to hike with us! So we were in really good hands!
None of us had really done proper trekking before!
Wonderful Indonesia
is Indonesia's Official Tourism Branding which represents Indonesia promise to the world. A promise that a visit to Indonesia will result on magnificent experience through all aspects from the splendid nature to the friendliness of people!

We took about 1.5 hours to finish our hike with minimal rest stops. And if you checked around, you would agree that we did really well! It was all for the Blue Fire. It is true, with a goal in mind, everything was possible. We didn't want to miss the blue fire because once the sun is out, we wouldn't be able to see it.
So after our 1.5 hours hike, I thought we were there and there. But no, we had to take a steep hike down to the crater. This was where horror began for me. Hahaha! The road down was steep, rocky and dark. I even wanted to back out after just a few steps because I was most afraid of dark. I have difficultiltes seeing properly under low light due to astigmatism. But Sheila pushed me on. She was on fire for the blue fire haha! With the help of a fellow miner, I managed to get down to the crater safely!

Kawah Ijen is best known for its blue fire. This blue glow, unusual for a volcano, isn't the lava itself, but is due to the combustion of sulfuric gases in contact with air at temperatures above 360°C!
You would have been able to tell by now that we were most excited to see the blue fire! Especially after seeing the pictures from 2 of our girlfriends, Christine and Mabel, who were there just a few days before us! They had shared their experiences with us and that got us more prepared and excited for our own adventure!
Every day, every picture is unique. This was our very own blue fire capture.
Sheila and I after our hike. Me looking really bad but happy haha!
And we made it!!
This was what we woke up at wee hours of the morning and braved the cold for. Probably the most beautiful sunrises we have seen. From a vantage point on Mount Penanjakan (2,770 meters above sea level), 2.5 hours from Malang. visitors from around the world come to see the sunrise over Mt Bromo.
We moved on to see more of Mount Bromo! But just before that, we experienced the remarkable Tengger Caldera, Java's largest, with its 10 km barren desert-like sea of sand!
The Tengger sandy area has been protected since 1919. This is believed to be the only conservation area in Indonesia, and possibly the world which possesses a unique sand sea at the attitude of about 2000 m above sea level.
We had the option of renting ponies instead of walking by foot to the foot of Mount Bromo! It would be a pretty sunny and dusty 15-20 minutes walk if you decide not to take a pony ride. The cost of renting a pony to and fro is IDR
125000 - 150000
which is about S$12.50 to S$15!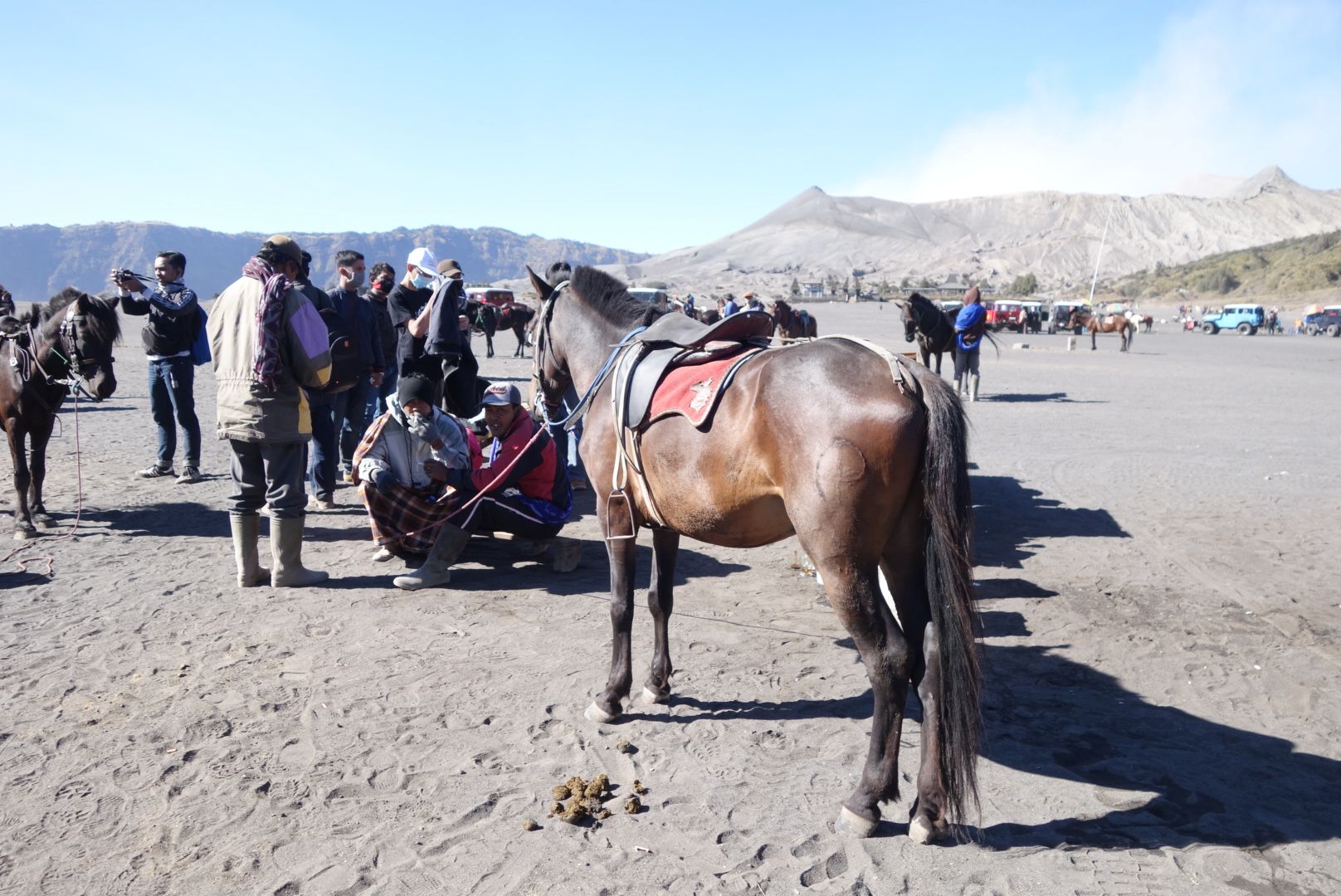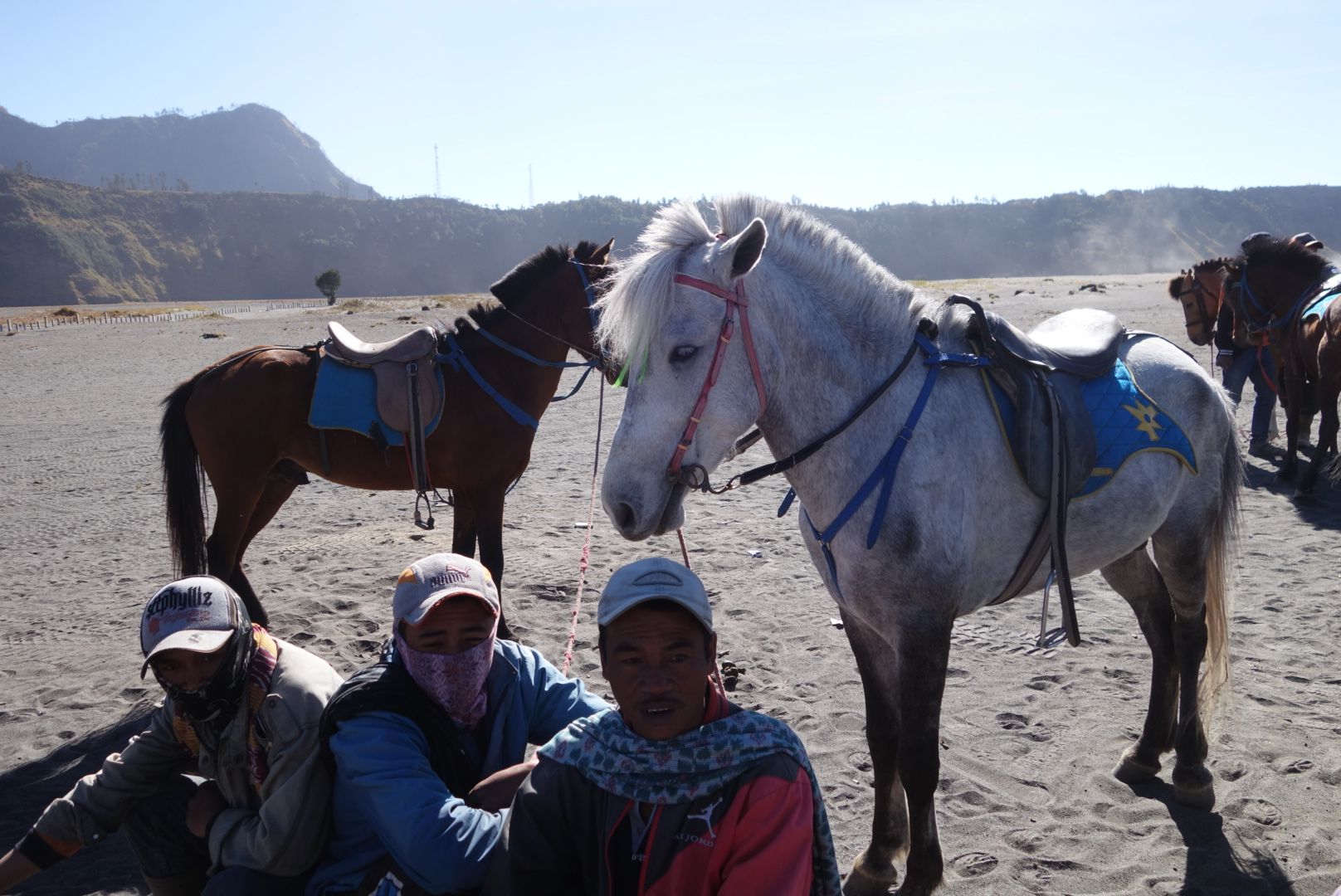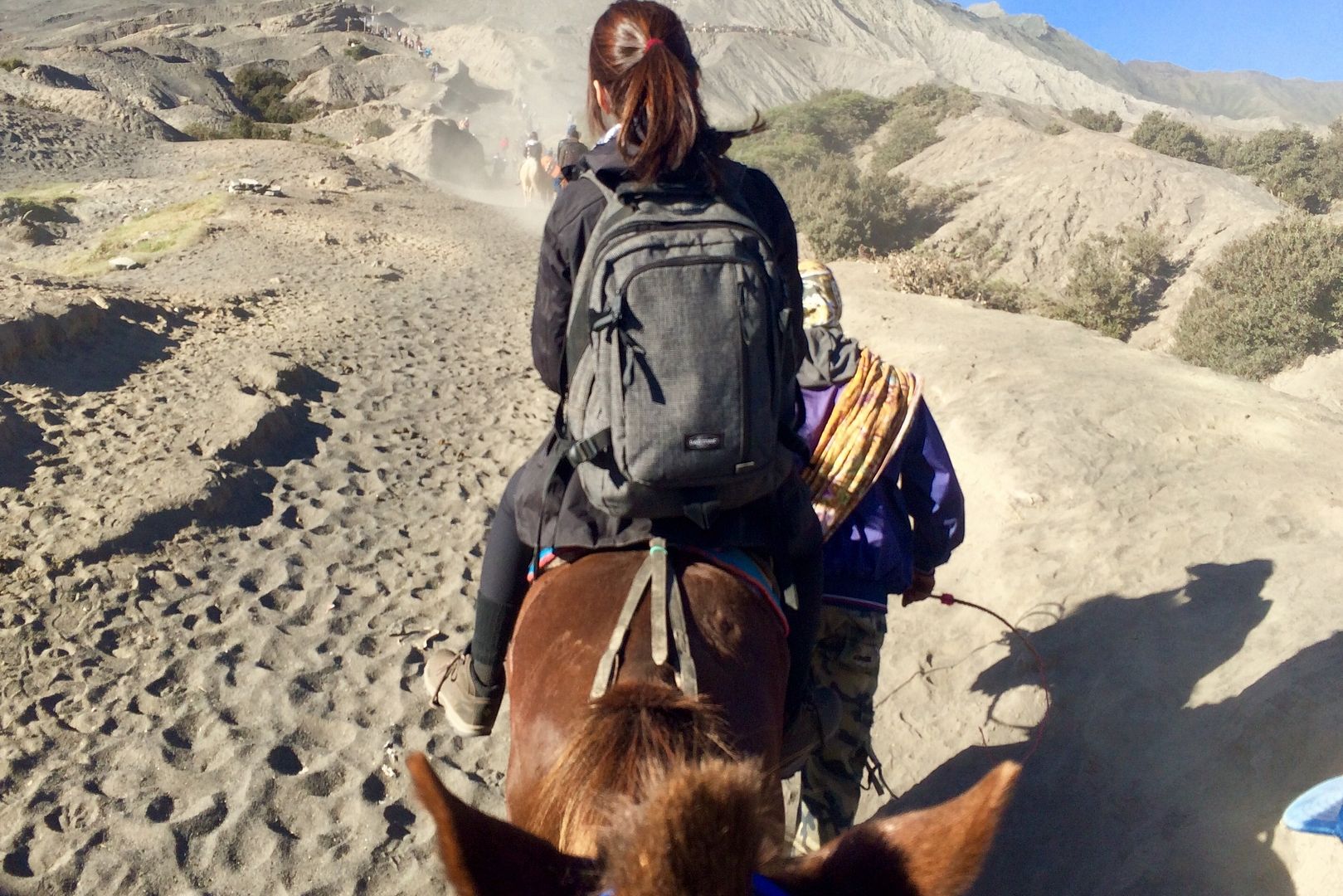 Sheila on hers!


Thanks dear pony for the wonderful ride!
Though our legs were aching badly, Sheila and I still went ahead to climb all 240 uneven steps up to get a closer look! All I had on my mind was, I have already come so far, what's another few more steps. I didn't want to miss out on anything beautiful and come to regret.
And so, this was the view from 240 steps up!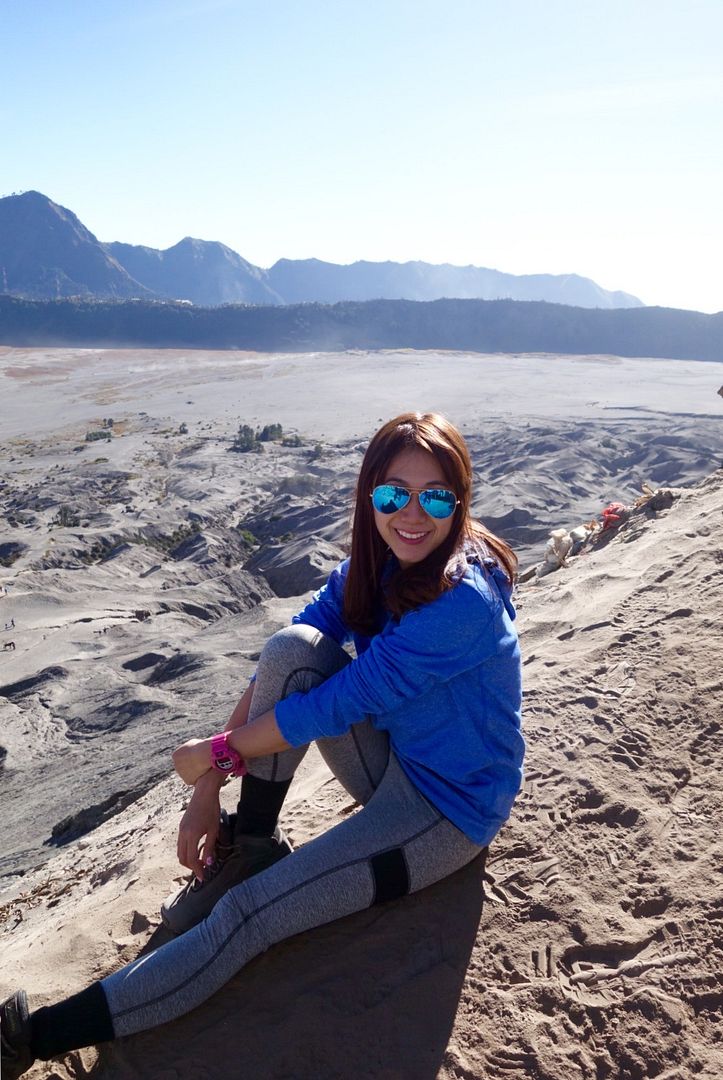 We moved on to Teletubbies and Whispering Sands too!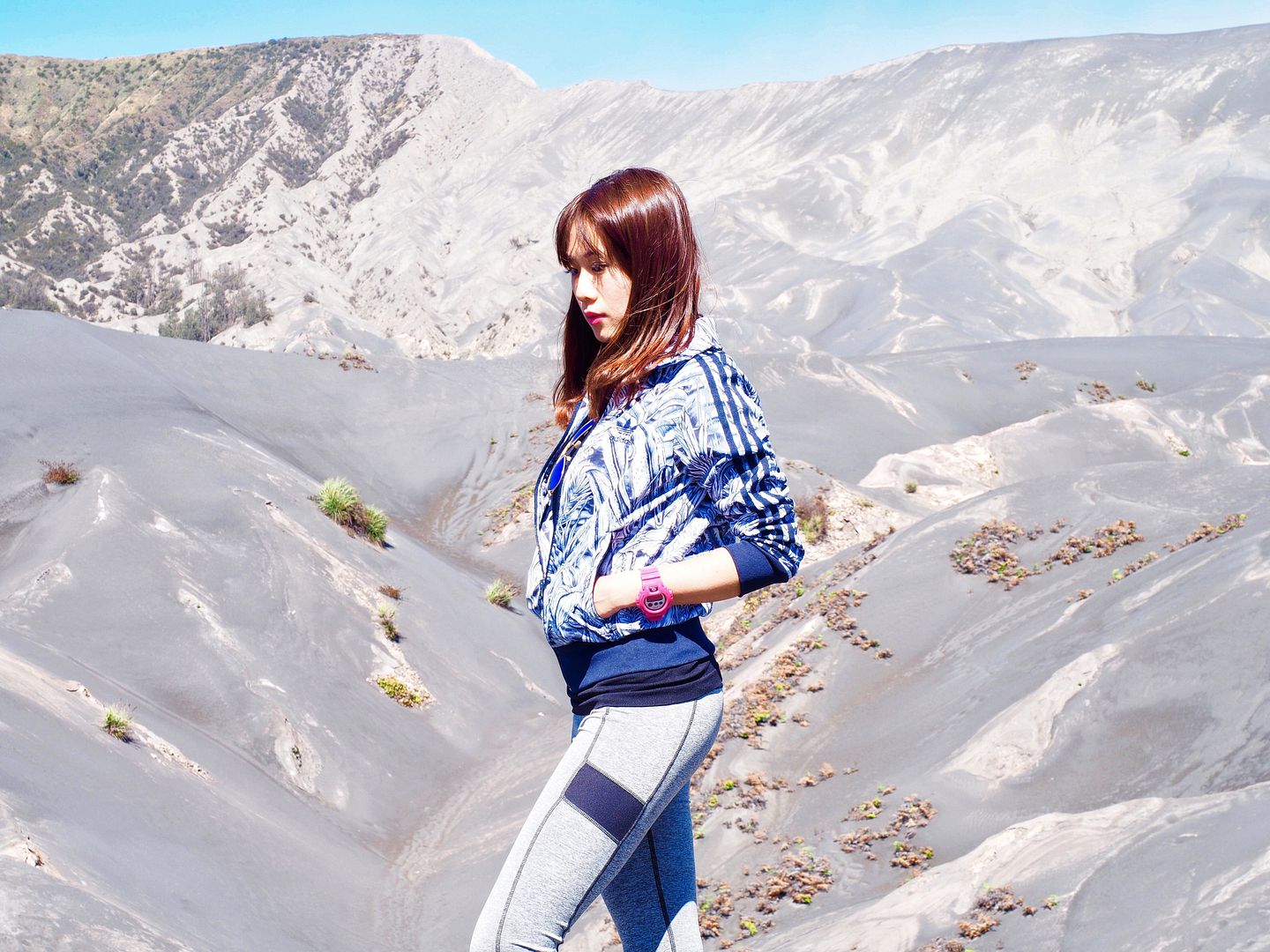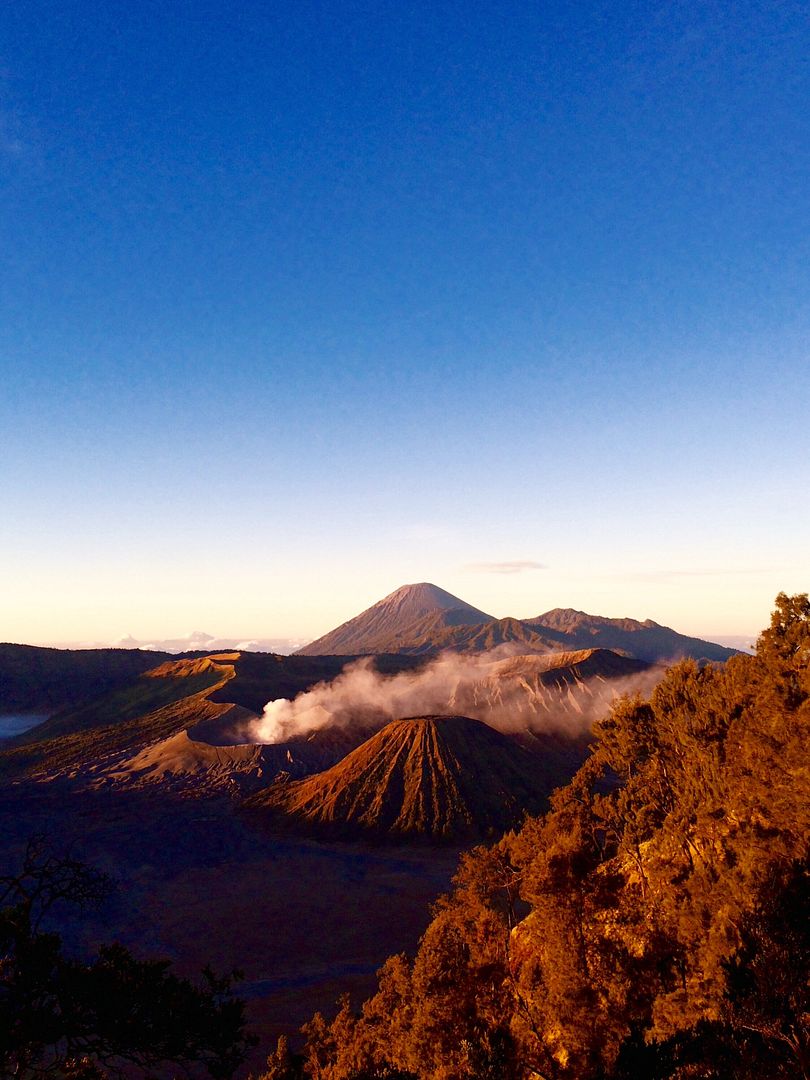 Departure: Singapore - Denpasar (Bali) – Banyuwangi.
Return: Surabaya – Singapore
Tickets are available for purchase at Garuda ticketing office (101 Thomson Road #12-03 United Square) or via the reservation hotline
6250 2888
. Please quote 'GANuffnang' when booking!
The travel period is anything now till Mar 16!
In addition to the flight promotion, here is a contact for land tours!
Trisno from Diorama Travel Management
Email: trisno@dioramagroup.net
Besides booking your flight, the next most important thing is insurance. All you have to do is click
here
to enjoy a 20% off Single Trip Plan and 10% off Annual Plan, all thanks to ACE Insurance!
Just to highlight, for ACE Insurance, medical claims in Singapore is valid for 31 days provided medical treatment is sought overseas! Be quick because this promo is available till 11th October only!
Ending the picture with my favorite shot with my awesome companions this trip! These are the people whom I sat, ate with and cleared half a minimart's supply with lol. This jump shot took quite a number of missed shots to perfect. The shot was made possible by our cool jeep driver who brought us to this "special" part of Whispering Sands!