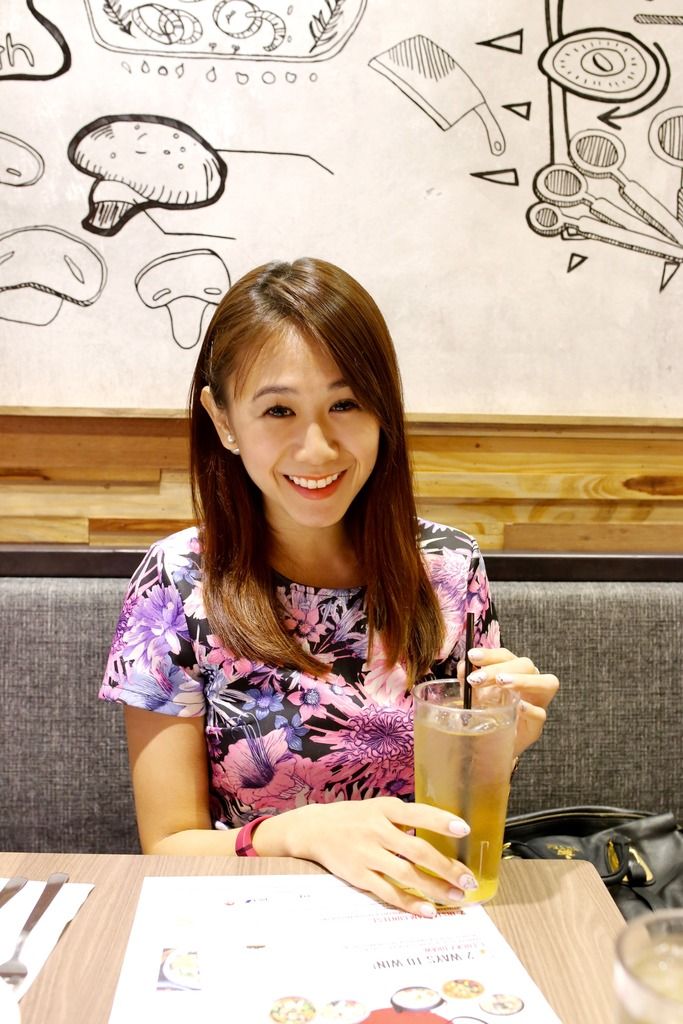 Japan is one of my favorite countries and besides the more popular regions; Tokyo, Kyoto and Osaka, there are so many other regions that I have not been to and definitely many more that are left untapped.
Loving the Suntec City's outlet look and feel!
All thanks to
The Soup Spoon
and
JNTO
, I was invited to spend my Monday evening tasting 3 unreleased soups which are inspired by 3 regions, Chubu, Kyushu, and Tohoku!
There were 6 soups created for the campaign in total and this event was for the second set!

The evening began with a sugar-free sakura drink and addictive edamame!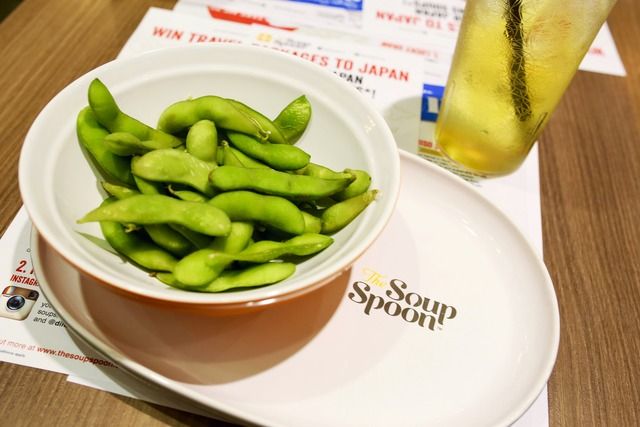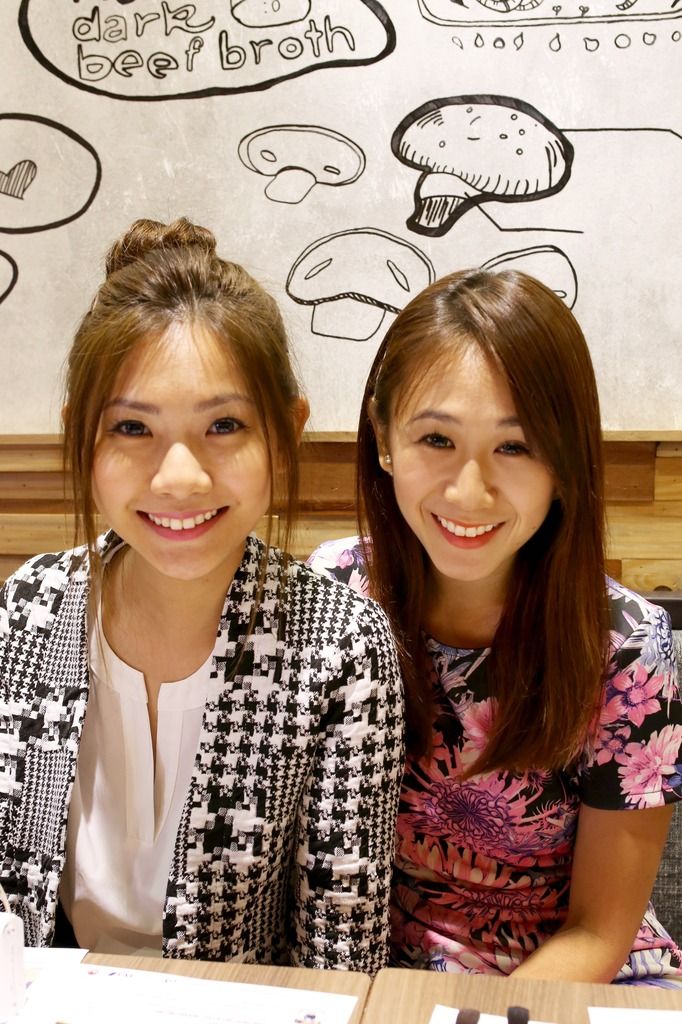 Keline and I!
The Soup Spoon
took center stage and shared her inspiration behind the creation of each soup! I love looking at travel photos and it was insightful to hear Anna's stories and adventures in Japan! Surely made me long to be back there!
The new soups are based on Anna's latest trip to the 3 unique regions in Japan. To bring these exciting creations to us, Anna had visited various farms and restaurants to learn about the food culture of each place. Through this hunger for knowledge and new ingredients, she found inspiration to create these soups that flow with Japanese flavors but yet are uniquely hers!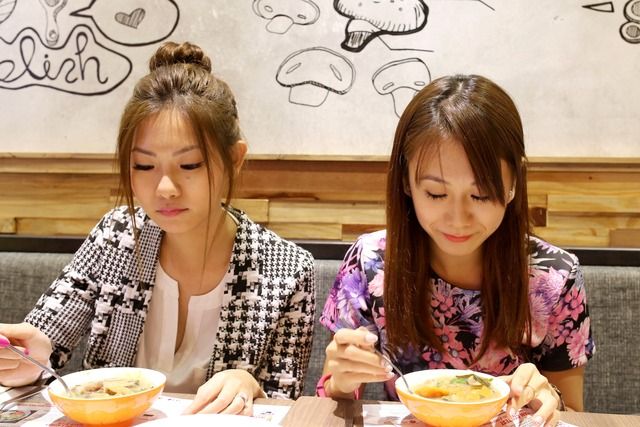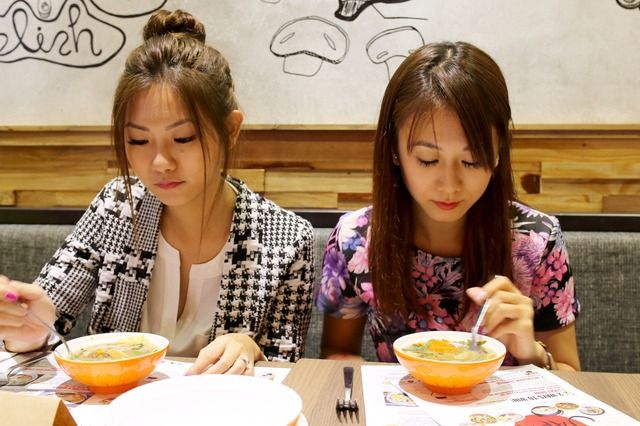 If you like your soup a little spicy, you would enjoy this red rice stew! I always order miso based ramen when I dine at Japanese ramen restaurants so I pretty enjoyed the play of miso in this stew!
Mizutaki x Keihan Chicken Stew
Super tender chicken cubes! Just look at the number of ingredients used for this stew! One of ingredients that took me by surprise was barley, this soup is surely a superb healthy option!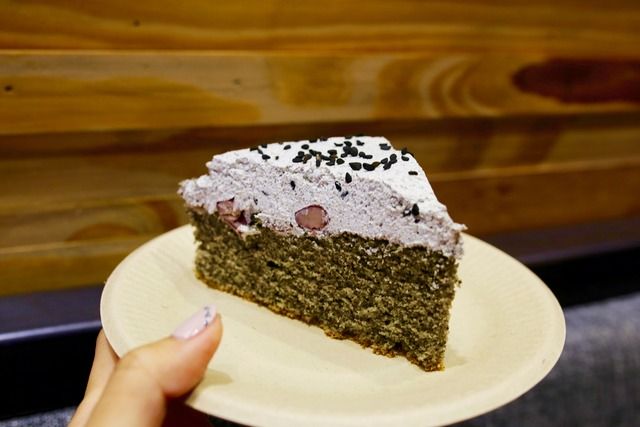 That azuki bean yums



I didn't know that
The Soup Spoon
serves desserts and I'm so glad it's not too late to find out! This black sesame and azuki bean cake is so good! The cake is light, moist and not too sweet! I could go back for another bowl of Barramundi Miso Stew and 2 slices of cake! :P
The event was enjoyable. It was very insightful for me, I felt like I took a trip to Japan after listening to Anna's sharing! Anna was very knowledgable and because of her passion, we are rewarded with inspiration soups like the 3 new stews that evening! Thanks, Anna!
A few pictures after our tummies were filled!
With a kind reader and her family!
Now saving the best for last... the 3 new soups are now launched!! And we have something for you too! For those who drop by
The Soup Spoon
from now till 12 October and get any of the themed soups stand a chance to win trips to Japan!!! There are 3xJapan trips to be won! Read on!
You can either take your best photo of your soup and post in on your Instagram page! Follow and
@TheSoupSpoonSG
and
@DinersTravelSG
, and hashtag #tsstakemetojapan! The best photo wins a
4D3N free and easy trip for 2 to Japan!!
You can also win the trip by gaining stamps from ordering the inspirations soups! Every 3 stamps (1 soup to 1 stamp) earn you a chance in the lucky draw! So simply 3 stamps, answer a quiz question with your particulars and drop it into the lucky draw boxes! There are 2 Japan trips to be won for the lucky draw segment! Grand prize winner goes for 4D3N tour package for 2 to Japan while second prize winner also gets a 4D3N free and easy trip to Fukuoka!
Visit the JNTO campaign page
here
for more information on these amazing contests!
Good luck!!