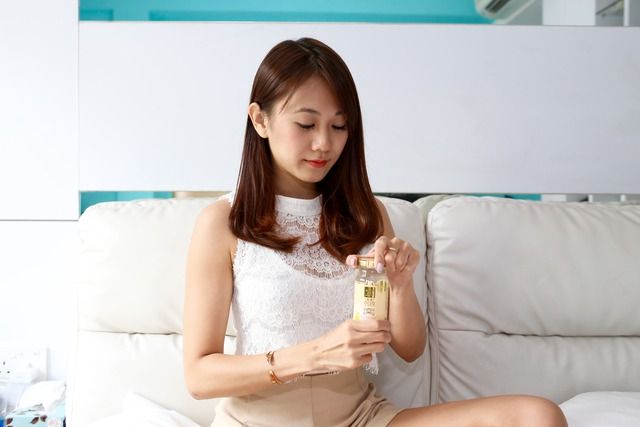 Bird's Nest, a girl's favorite and best supplement for it's wide array of benefits! Besides Bird's Nest's great health benefits of easing chronic dry coughs and relieving fatigue, Bird's Nest is reputed to maintain youthfulness and enhance our complexion! Bird's Nest is rich in epidermal growth factor, a substance responsible for skin and tissue repair!
Frequent hot yoga practices make my skin dry causing terrible dullness, therefore, I always have to nourish my skin well! If only, we can have a bottle everyday to maintain youthfulness!
How does Bird's Nest in your daily skincare regime sound to you?
The newly upgraded Bird's Nest + Peptides Series from
Bio-essence
is formulated with 3 luxurious ingredients: Bird's Nest Extract, Bio-whitening Peptides and Collagen Capsule Essence!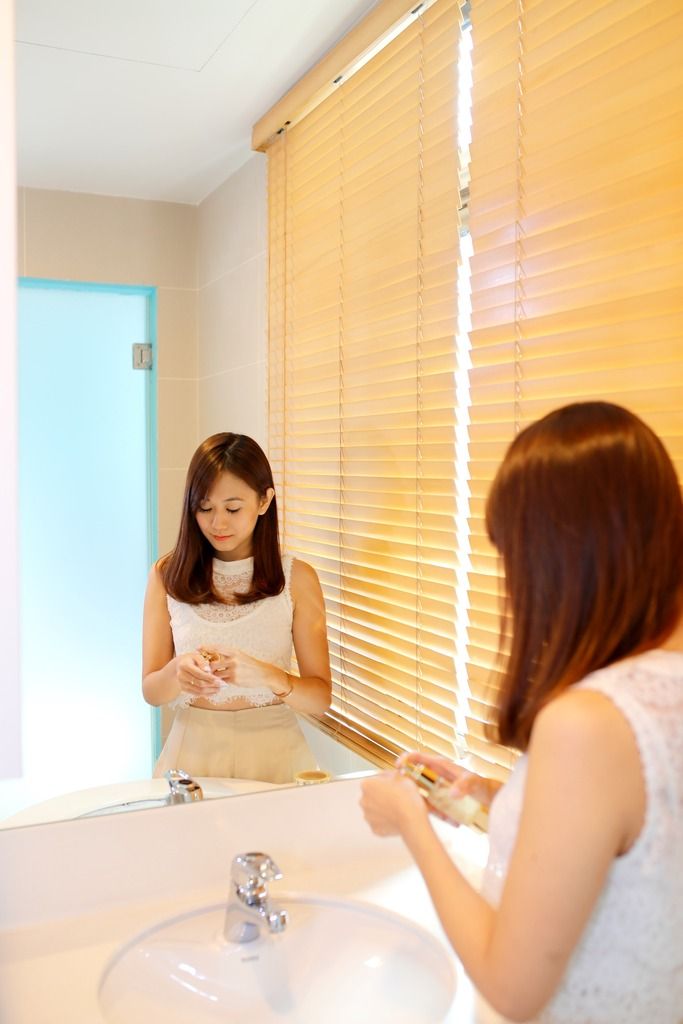 Pampering my skin after a hot shower with this new range! This new range has 4 different steps, Perfect Cleanser, Skin Advancer,
Plumping Capsule Essence and
Essence-in-cream
(Day or Night use)
or
Bouncy Overnight Mask (Night use) which is also for the 4th Step!
I will be sharing more of step 3 and 4 which I personally like best!
1. Plumping Capsule Essence
That gives instant plumping for bouncy moisturized skin.
2. Essence-in-cream
Which combines the richness of cream and treatment of capsule essence.
Both
Plumping Capsule Essence and
Essence-in-cream
contain the highly luxurious ingredients of Bird's Nest Extract, Bio-Whitening Peptides and Collagen Capsules to provide intense nourishment for the skin.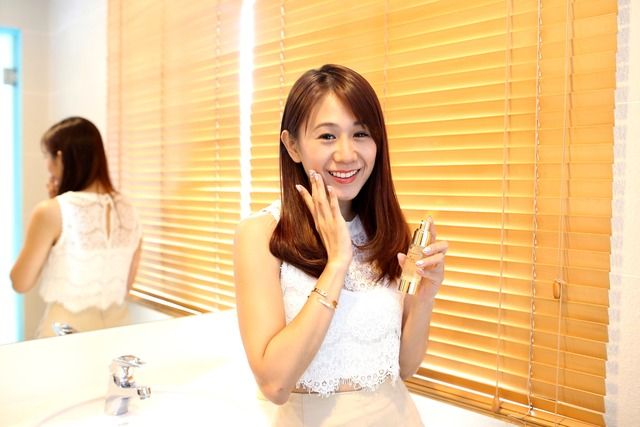 Let's start of with the Plumping Capsule Essence!
Containing Collagen Capsule Essence, be sure that this skincare product is rich in collagen to instantly plump up skin! It also aids in moisturizing skin which quickly reduce any fine lines caused by dryness! Definitely what I need for my obvious laugh lines.
Bird's Nest Extract which helps in recovery, repair of skin cells and tissues that stimulates cell renewal and promotes blood circulation which in turns keeps our skin soft and radiant! Besides Bird's Nest extract, we shall not forget another superb ingredient; Bio-Whitening Peptides which helps effectively brighten skin and improve skin fairness!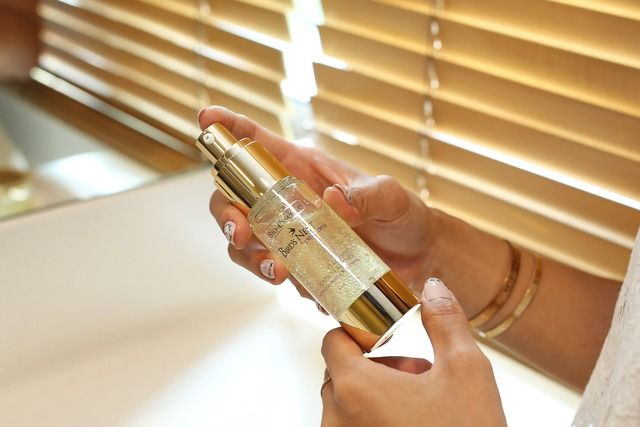 I love how this comes in a pump bottle, fuss-free and very convenient for me to take along for my daily yoga practices. It's handy and yet does so much wonders, all in this tiny gold bottle!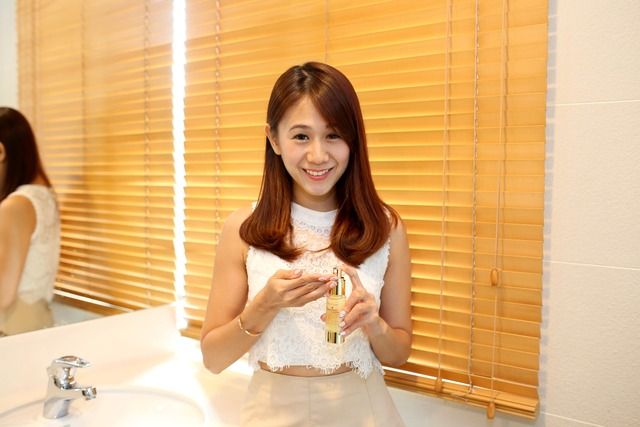 After Plumping Capsule Essence application, let's not forget to get some rich moisturizing.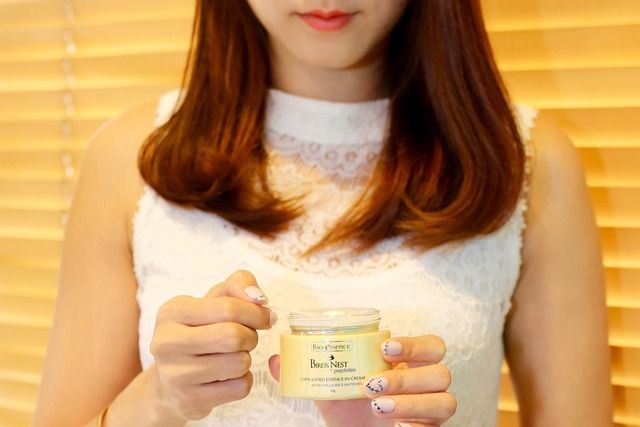 I do not carry Essence-in-cream out with me. I prefer to use this at nights after my shower and before I go to bed. I find it very important to moisturise especially at night as the skin goes into a repair mode as we sleep.

However, Essence-in-cream is great for either day and/or night application as well! Though it is rich in texture for it is cream-based, it is non-greasy and glides lightly over the skin.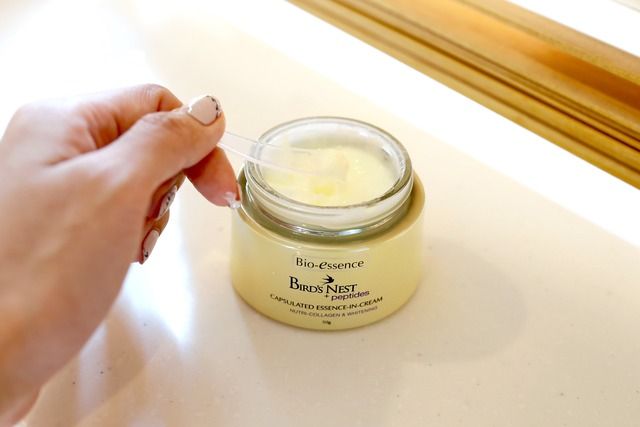 Essence-in-cream is also filled with Collagen Capsule Essence that break upon application to release concentrated essence which help to firm and moisturize our skin. Enriched with nourishing Bird's Nest Extract to further firm and nourish the skin.
Essence-in-cream also has Bio-Whitening Peptides component that is an effective skin brightener! This means, it can also correct the appearance of dull skin, improving skin fairness and brightness!
All that is needed is a few dots around my face, with my third/ ring finger, I gently pat it around my face for quick absorption! Do remember not use the index finger while applying creams on your face as it will be too harsh for the skin!
So you may have heard me repeating the ingredient; Bio-Whitening Peptides a couple of times now and wondering what exactly are they? Peptides is what prompts our skin for self-renewal and repair.
Like I shared earlier, hot yoga classes causes maximum dryness to the skin, without proper hydration, my skin will be dull. Hot yoga is not the only cause to dryness and dullness, being in the sun too much, being in the air-conditioned room for hours each day will affect our skin's condition as well. What had to further cause displeasure is that as we grow older, our skin takes longer to produce melanin.
Therefore, applying these Bio-Whitening Peptides directly to your skin signals your skin into thinking that it has enough melanin and stops further production of pigmentation! It is an effective skin brightener that reverses the appearance of dull, lifeless skin to deliver fairer and brighter skin! Isn't it amazing?
Bio-essence
Bird's Nest + Peptides range is available at all Watsons, Guardian and NTUC! And take advantage of the ongoing Watsons promotion which is till 7 Oct 2015. Purchase a Bird's Nest + Peptides Perfect Cleanser with a Plumping Capsule Essence OR Essence-in-cream and receive a free Yu Xiang Yan Rock Sugar Bird's Nest 150ml worth $18. (While stocks last at selected Watsons outlets)
Here are the prices should you like to head down to get them!
Plumping Capsule Essence
Retail Price $39.90
Launch Special $33.90 (15% off)
Essence-in-cream
Retail Price $36.90
Launch Special $31.35 (15% off)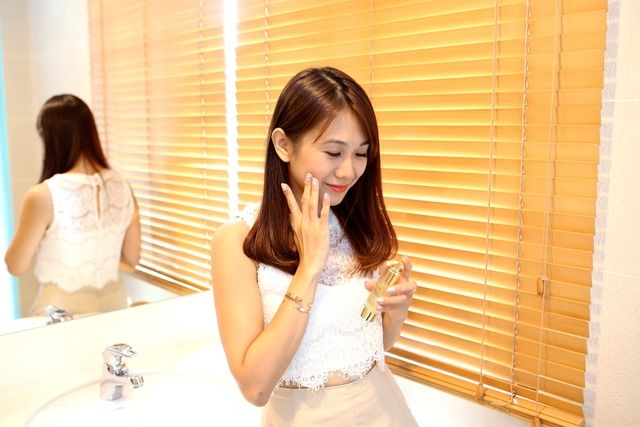 Nourishment for our skin definitely just got better and brighter! Thanks
Bio-essence!