Lifting off most of the text from
Zonia's blog
for this post!! (:
Recently Zonia had a very bad craving for Pickled radish and she searched high and low for them only to find them at a Korean mart along Tanjong Pagar when we were there for lunch! So she decided to make some Kimbap for the first time to satisfy her craving so I helped a bit too!
Zonia searched online for recipes and came across several channels on Youtube - a popular channel by a Korean lady (Maangchi) who has many recipes!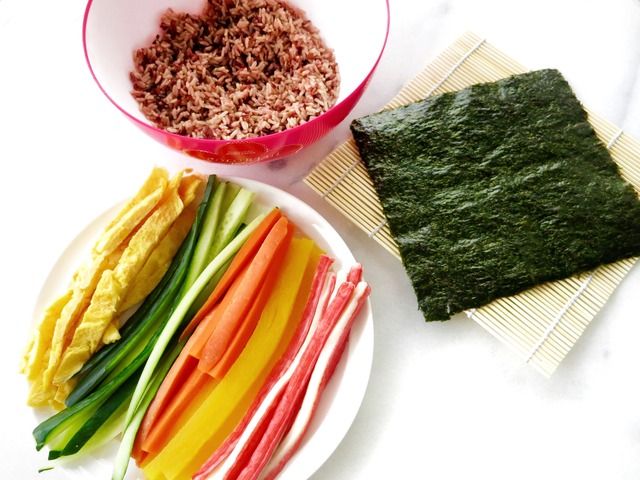 She also prepared the ingredients, mainly rice (substituted white rice with organic multigrain rice), Dangmuchi (Pickled radish), Cucumber (or spinach will do too), Carrot and/or crab sticks, and fried eggs.
1. After cooking the rice, add salt and sesame oil and stir. Leave it to cool before you start rolling.
2. Prepare all the ingredients listed above and set aside.
3. Once the rice has cooled, lay a sheet of seaweed on the mat (shiny side faced down) and distribute a thin layer of rice on the top 3/4 of the sheet.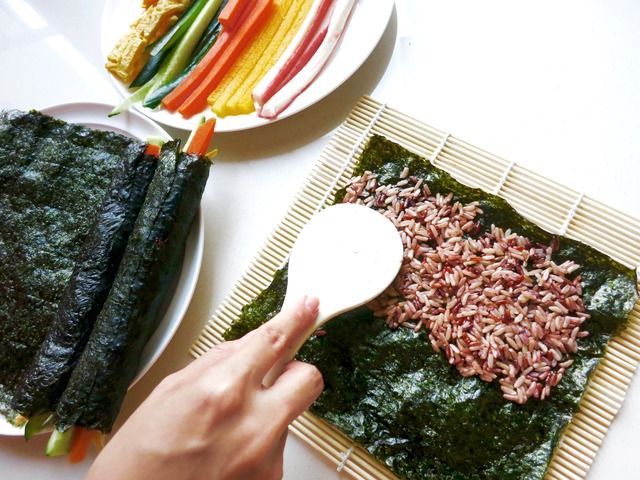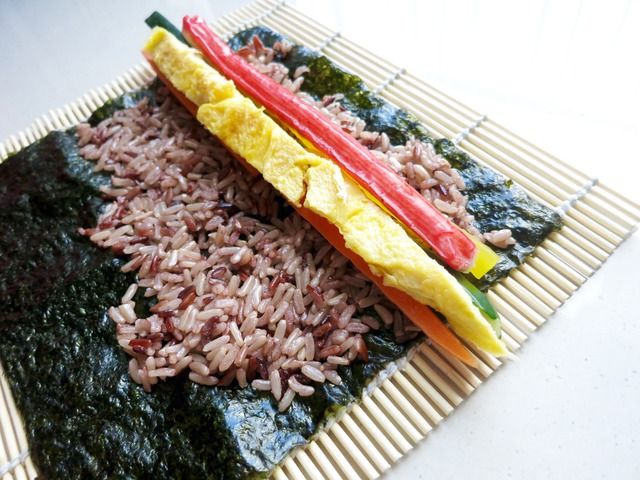 4. Add your ingredients and start rolling! Remember to keep the roll tight by pressing it firmly.
5. Once done, remember to drizzle some sesame oil and sesame seeds if you have them!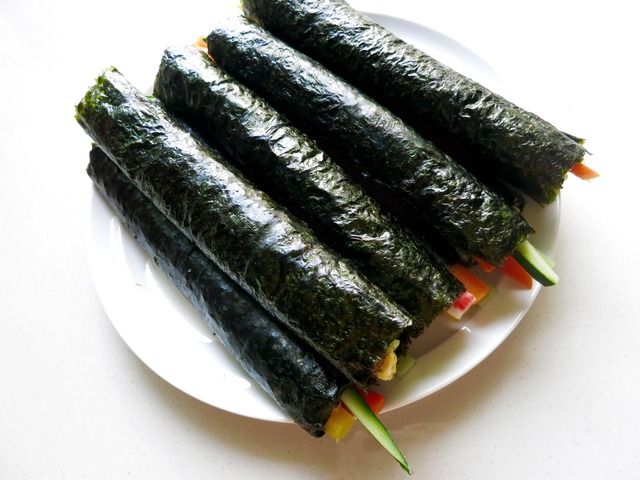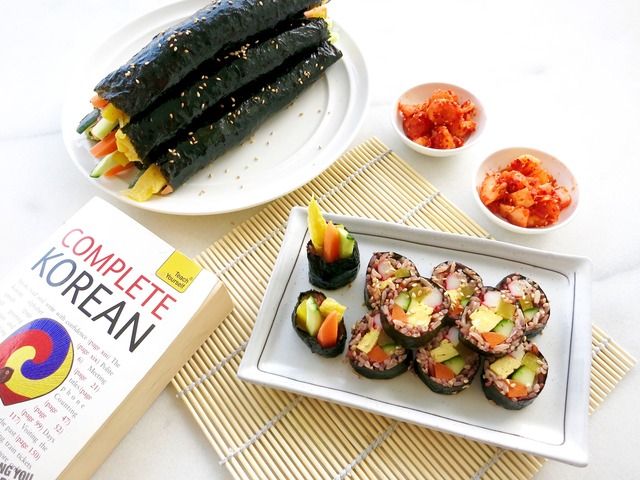 There's the finished kimbap that we had for dinner yesterday! I made 9 rolls in total and had 3 for dinner. Well, there wasn't that much of rice in each roll and i had multigrains instead of white rice so it was not so sinful!! Try it too! (: