Why is it so that at times we leave the house without making our hair? Is it because we overslept? Or took a little longer on those brows? For me, most of the time was because my styler always took 5-10 minutes to heat up?

I now take only 10 minutes to get this hair for my ootd shots!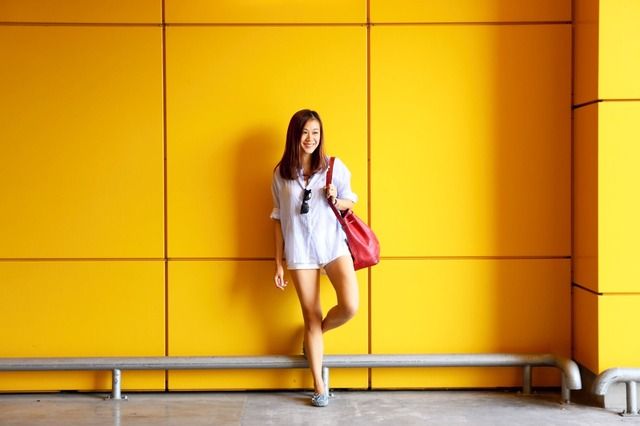 This is by far my second post for
Glam Palm
. They have become my hair styling tool best friend for it's simple to use capability and effectiveness! Curling has become a breeze. There is no excuse for leaving home without doing some twirls with it!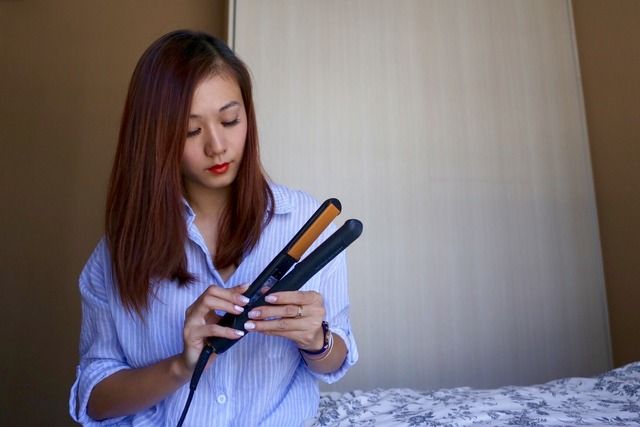 I set my styling tool's heat to 160 degrees and hold on to a small section of hair for about 5 seconds and I can achieve these curls!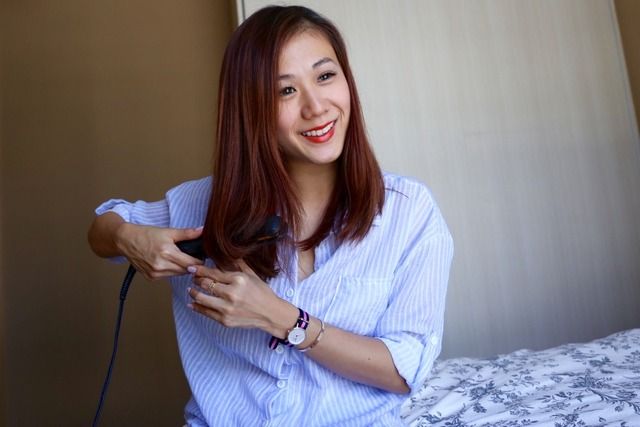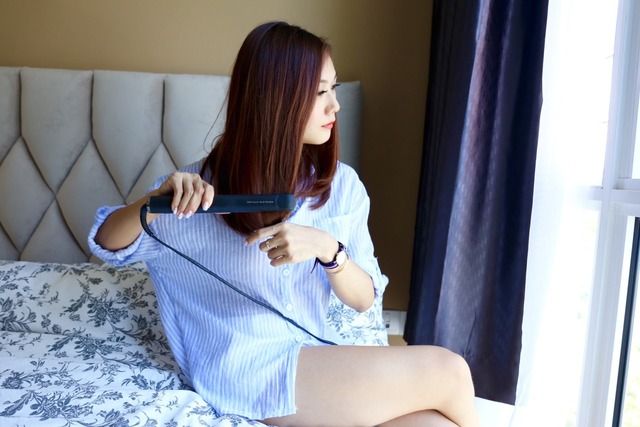 Glam Palm hair styling tool allows temperature setting like those used by hair salons! You can now own one at no more than S$300 and prep your hair at the comfort of your own home, or anywhere and anytime! Heat settings comes in 11 variable which is from 100°C to 200°C and the iron actually heat up within 15 seconds! There is no need for you to turn on the iron and go do something else while you wait for your styler to heat up anymore!
I like how it comes complete with a Luxury Travel Pouch and 2 Sectioning Clips! I have used many other styling tools and always have trouble keeping it especially when it's still heated or bringing it out. So this little black clutch is very compact and friendly, easy to pack it into my luggage for travels!
GlamPalm Singapore offers 3 different sizes of stylers and if you are not sure which model to get, fret not! You can check out
Styler Guide
where it will recommend a styler based on your hair length, type and what styles you would like to achieve!! I use
GP201
which has the smallest ironing plate of all 3 because my hair is mid-length and I have very fine and little hair!
Here's what you all are waiting for in this post! As per my
Instagram
, you can now own a
Glam Palm GP201
styler worth S$289 too! All you need to do is:
2) Tag 3 friends
3) Leave your email address!