15 02 2010
WE PLAY HOST!
On the 2nd day of every CNY, we would usually go to my Grandma's eldest brother house for lunch! But this year, we held the lunch buffet cause he wasnt feeling very well this year.
I had planned to wear Hollyhoque's Pom Pom dress but thought i would go something simpler as i would need to help out.
Nevertheless, i saved the dress for 初三!

the top i modeled for KOG for their CNY launch (:

Only Daddy and I went for the lunch cause Zonia was running a fever and was unwell!
Zonia and Mom were supposed to join us later but Zonia's fever didnt subside and started vomiting as well ):

So both of them missed truckloads of yummy food! HEHE!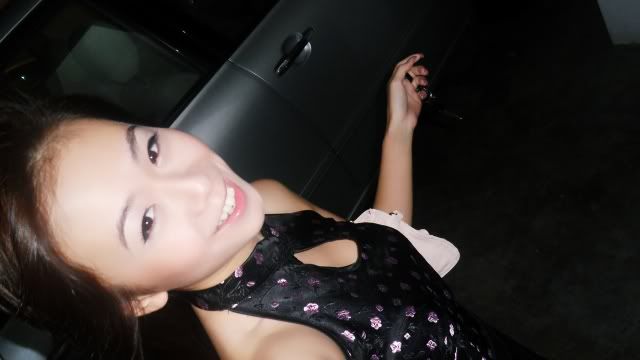 Drove Daddy to Bt timah (: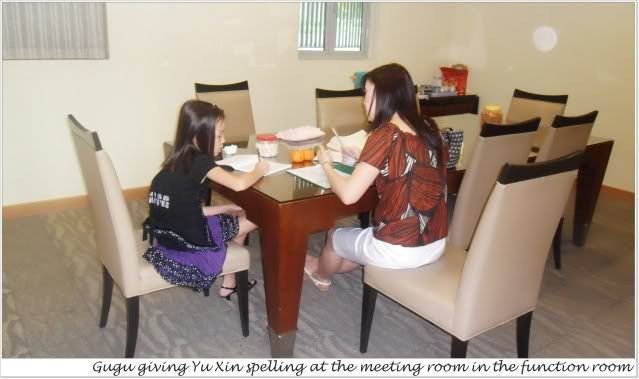 the caters are from Mega bites! We have 1 at SIM!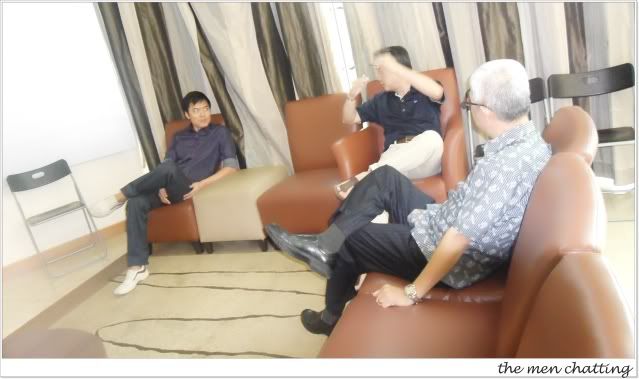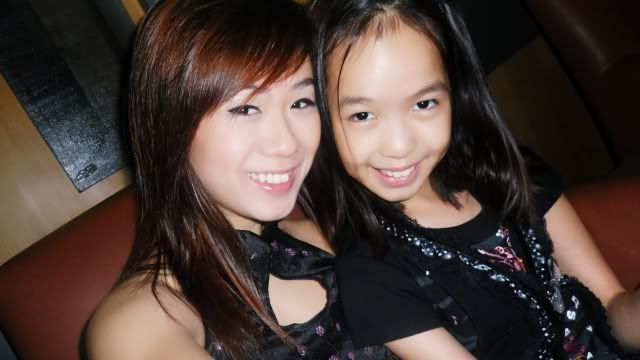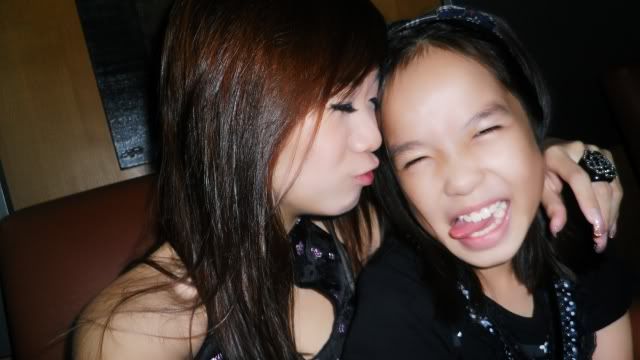 yu xin getting better in her facial expressions for pictures!
Before relatives came pouring in,
i took pictures of the food!

check out the forks and spoons!
Preparing the 8 boxes of yu shen (: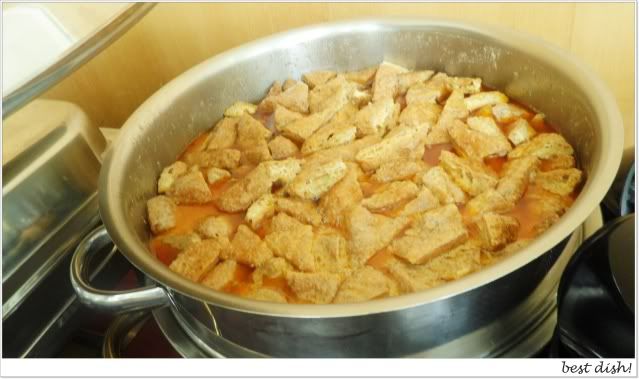 we were hanging around; near the food, cause we were all salivating from seeing the food!!!!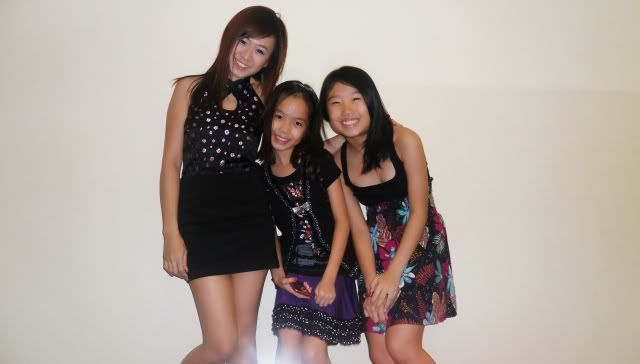 All of us were waiting for Jing Yi to finish chewing her food!!!

We had lunch in the meeting room of the function room!

If you noticed the boys were missing, they just finished tennis!

Gugu and Gu Zhang.
Gugu and Dr. Lawrence (:

the durian puffs are solid! The durian paste is so rich, i had like more than 5 pieces!

our guests (:
They had karaoke too!
There were too many people!
So we went to the pool side after lunch (:
function room from the poolside (: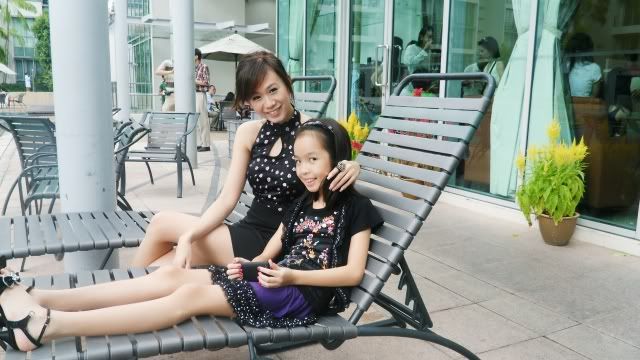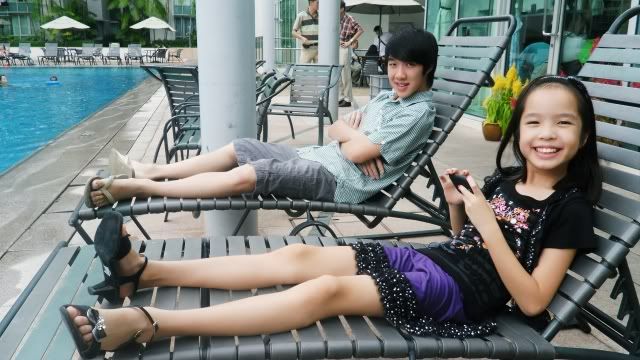 kai and xin (:
Eldest Grandson and Youngest Grandchild.
It started to drizzle,
so we headed back in for more desserts AND cam whoring!
xin playing with cooking mama on my itouch

looking so darn serious!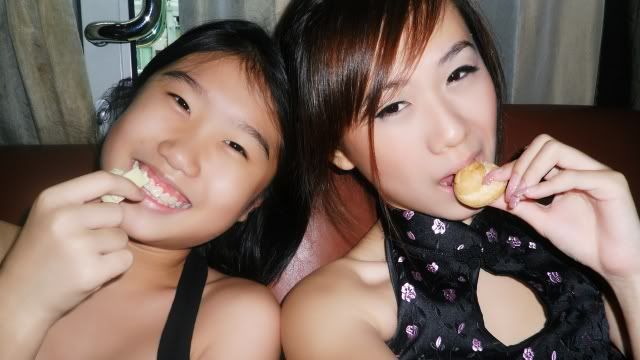 more durian puffs!
It was a passing shower,
we went back to the poolside for some card games.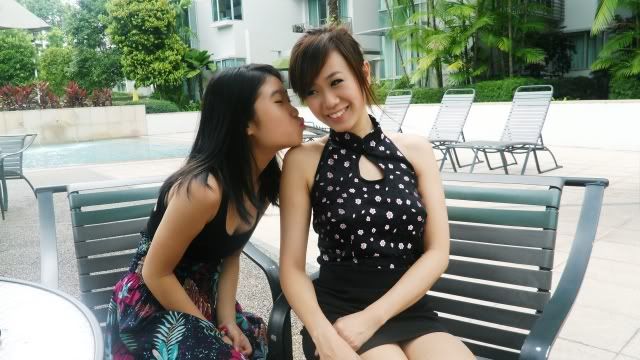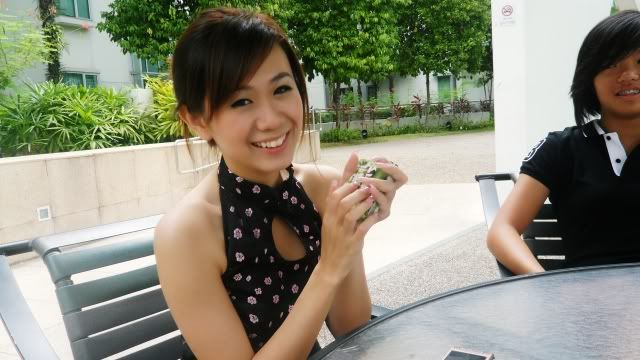 Kids playing STRESS.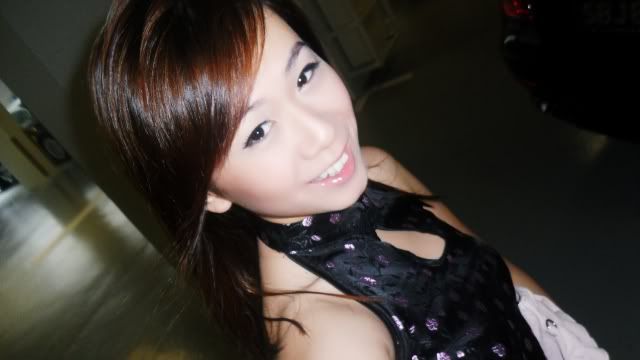 And i drove Daddy back home (: