If you have noticed, blogger did some changes and thus i can only show 1 post on my main page! ): My images are too heavy, too many pictures with too high a resolution has thus restricted the number of posts to be reflected! Trying to do something with it! I even added in the ARCHIVES on the left side bar, but Blogger aint stupid! Haha! Cause my posts still got eaten up as quoted by Yanli!

Please don't think im mean and show only 1 post so i can make readers keep returning everyday!

I'm still finding a way! Do lemme know if you have a suggestion!!! Thank you! (:



14 02 2010
Welcome to the year of the tiger! ROAR!!!
Its my Daddy's, Mummy's and Grandfather's year! (: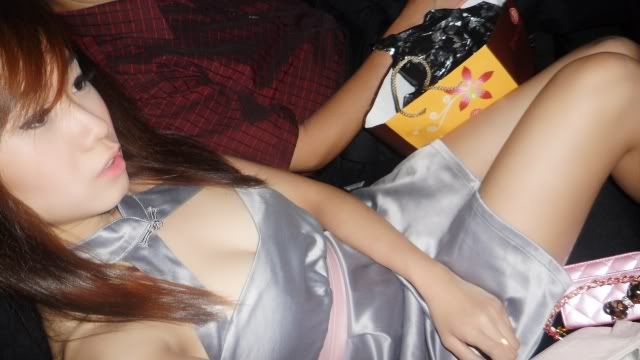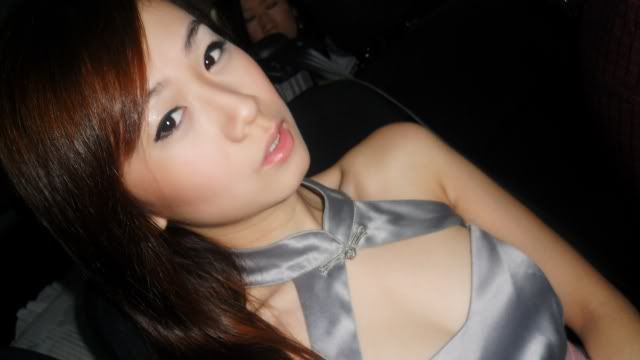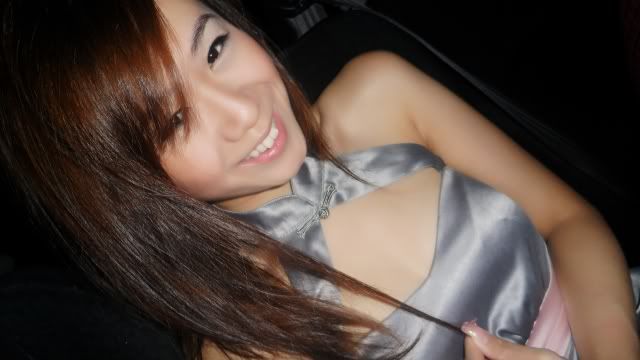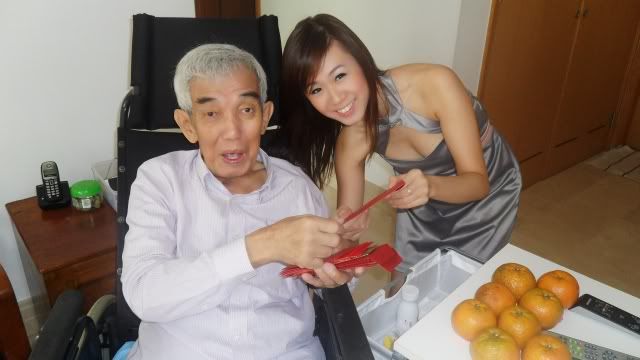 Zonia and Grandparents (: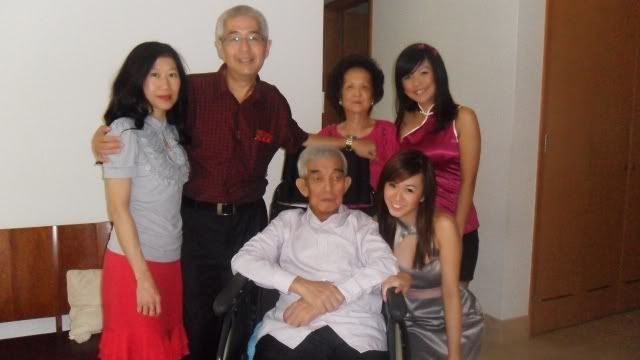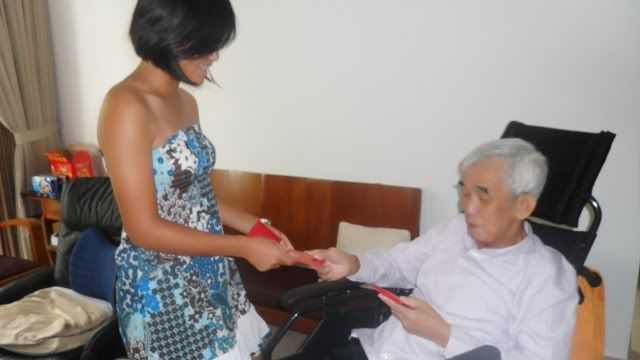 Jing Yi getting red packet from Grandpa (:
Reiko as well (:
I bet Ah gong was disturbing her!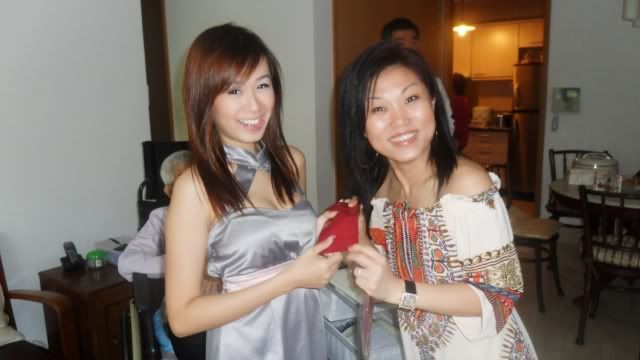 Their mother (: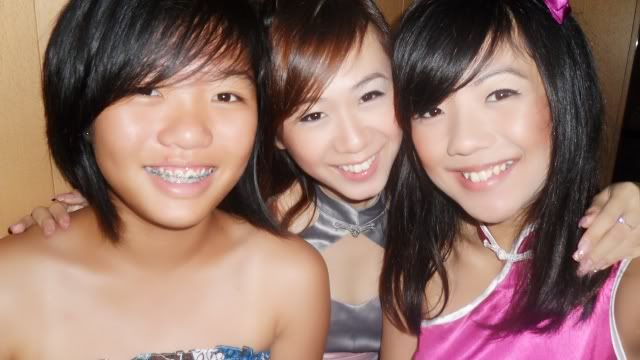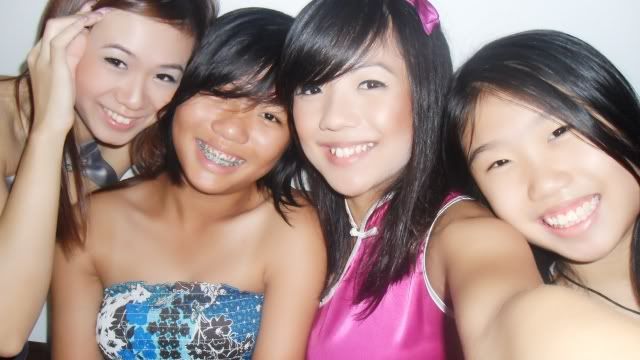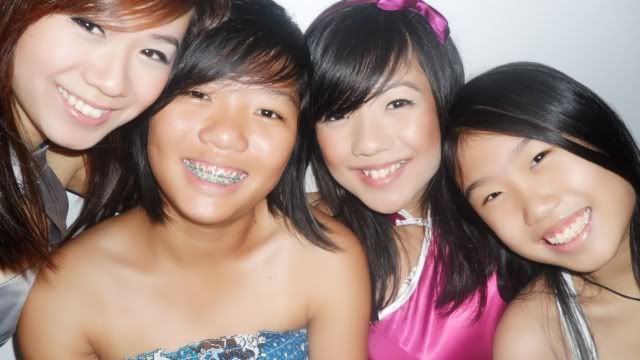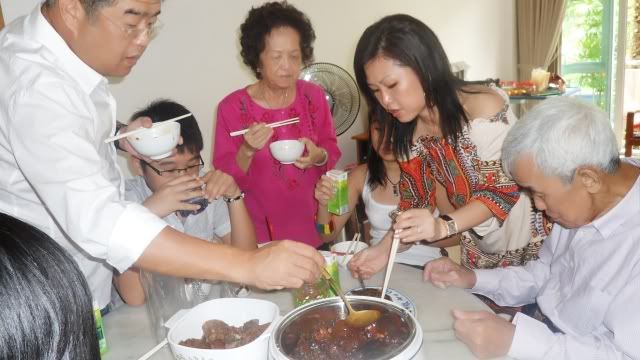 home made lunch!
Especially exciting to dine together!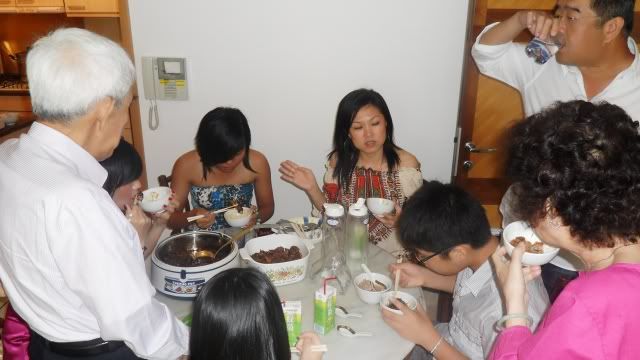 Together, we left for 2nd stop!
Grandpa's older brother's house!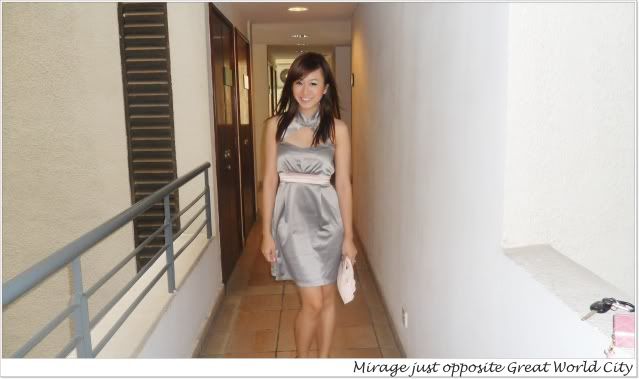 all grandchilden except Gugu's 2 children who were still at Gu Zhang's parents house (:
BSCS's kueh lapis!
Gugu's family came (:
As more relatives came,
we played cards.
Its a yearly affair kinda thing! (: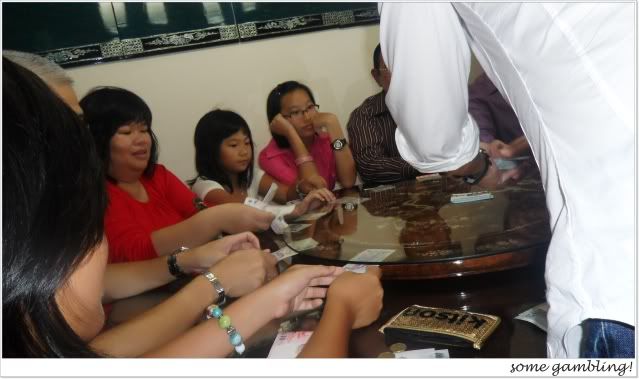 I have no idea what the game is called.
But it involves only 3 cards.

The more the merrier, but more in the "ones".

So if you get a total of 21 in your 3 cards, it means you have to pray pray and pray hard that the banker gets 21 too. Banker gets 21, means you are spared from paying. Cause in this game, it means you only got 1 point.

If you get 3 picture cards, you get double.

10 + 4+ 6= 20
So you get 10 points which is the highest! (:


they were bankers at start (:
I played very small, unlike the elders that each bet is at least $50. Some of them raised bets up to $200 for each game!

I won a bit of money and could be more but i lost half of my earnings in the last 2 games cause i raised the stake! Hahahaha!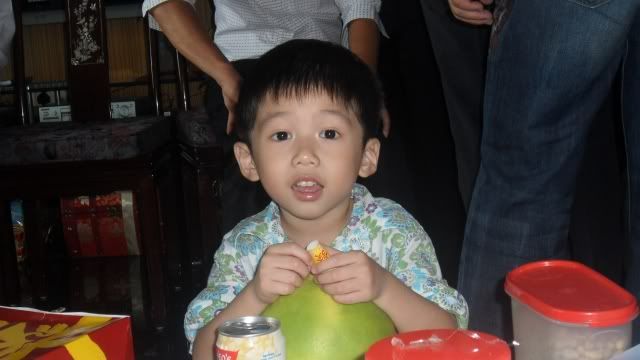 Cute distant cousin! Called En Qi (:
He's fascinated by my samsung camera that has this children mode.
The children mode has clowns and colorful pictures on the front LCD to "trick" children into taking pictures!!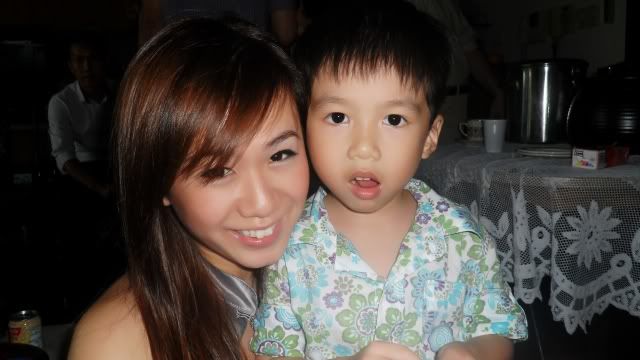 He was snacking! Really!
The picture makes the boy look as if he was forced to take a picture with me! Boohooo!!!!
We stayed at Mirage till around 3.30pm!
Usually we would move on to another house visit by 2pm!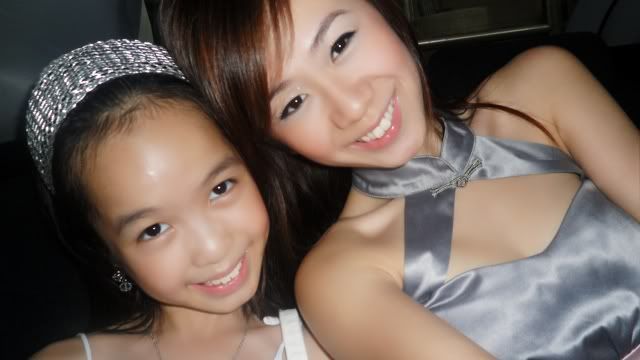 Grandpa needed help with his cellphone
This stop is Grandpa's elder cousins (if im not wrong).
But we came so late, later than every year, they left already! ):
A wasted trip to Chinatown!
Took pictures with Dear Gugu Julie!
If you are a student at RP/SP, you might see her around! She's a lecturer there (: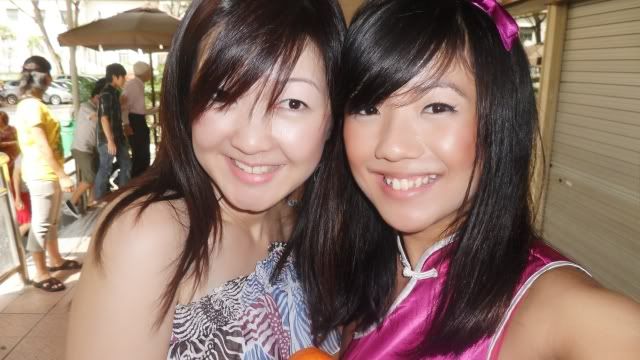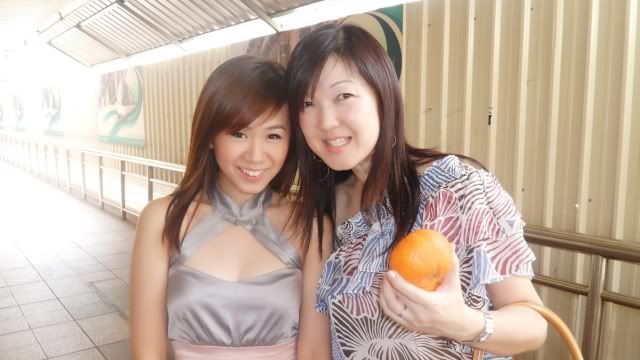 the last picture of the day (: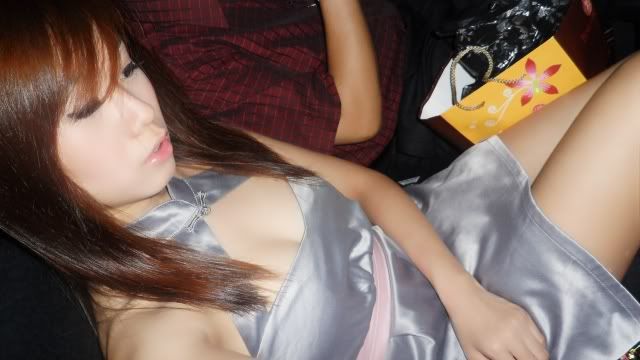 and we headed home from a fulfilling cny visiting (:!