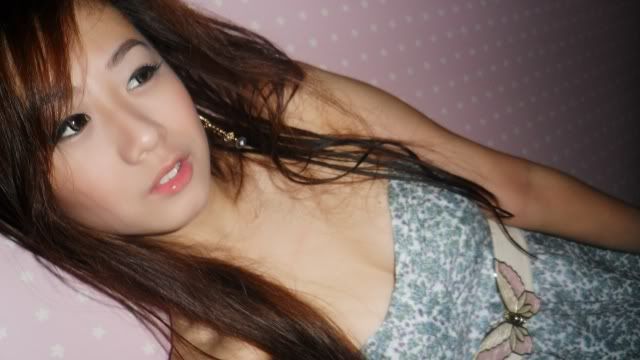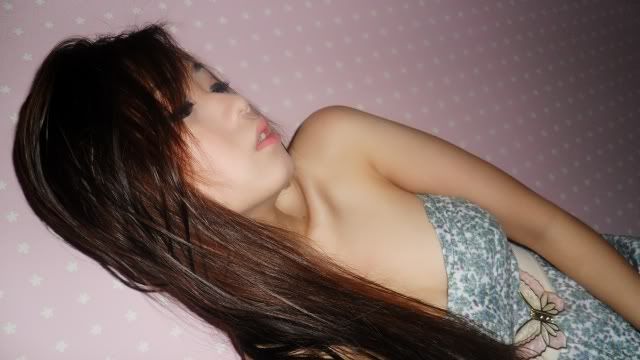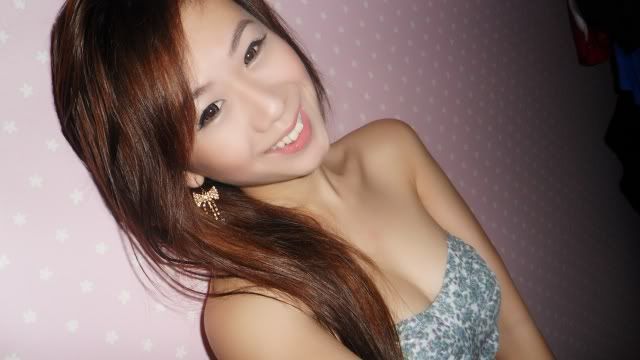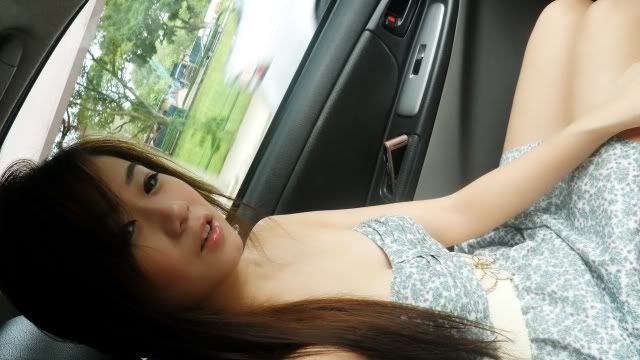 On my way to lunch! Japanese Barbecue! (: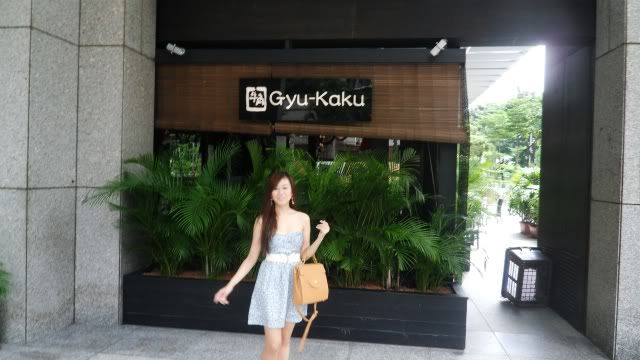 There is al fresco at the Jap place as well (: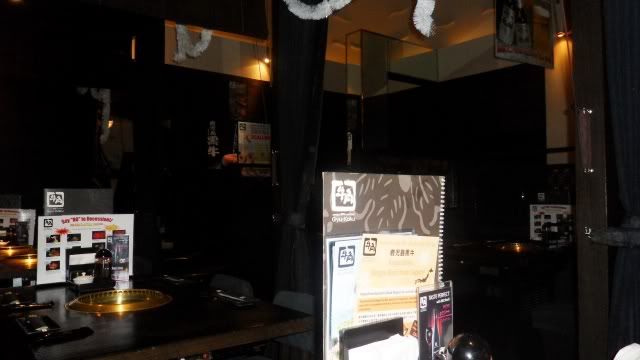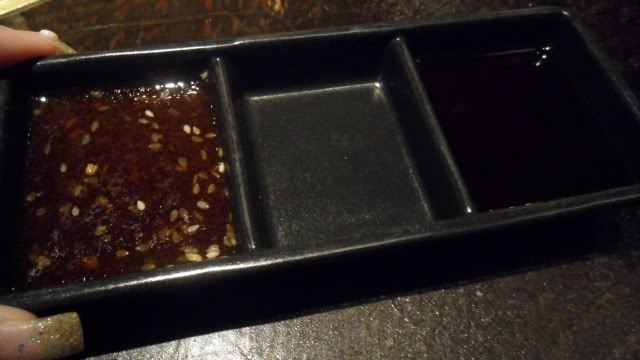 Love the left sauce! Its peanuty sweet. The one on the right is spicy!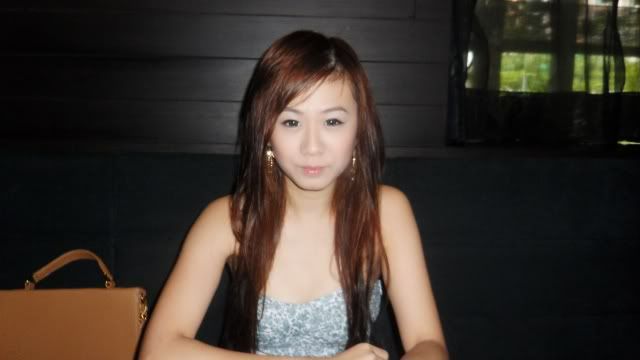 All ready for my food to come!!!!
First time there so i had no idea what to order!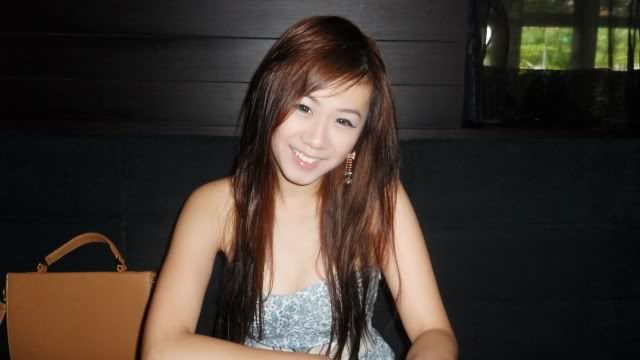 ***
Food came!!! (: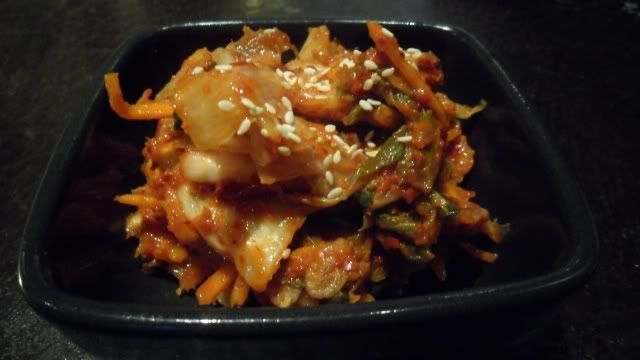 First up, was appetizer Kimchi!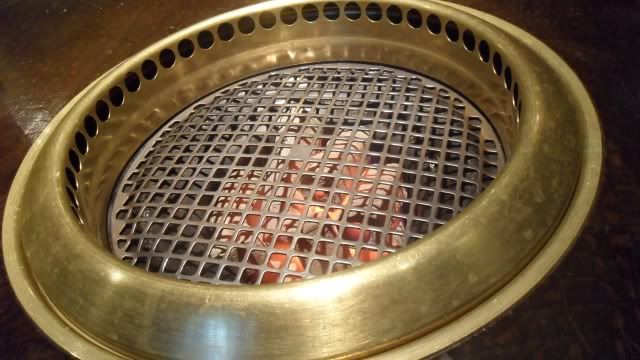 The staff came to put in the charcoal. This system is really really good. You wont stink at all even though its BBQ! They have the suction technology for the grills, so the smelly BBQ smoke will actually get sucked in!

You wont have to leave the place all smelly and sweaty!


They provide napkins too! Embarrassed to put on one, but for pictures.
I did.
The salad is sooooooooooooooooooo good!!!! The peanut dressing is so fragrant and special!
And we had spinach salad (:


The main course came! A plate of 5 different meat. There was pork collar, wagyu beef as well!
I hate the taste of beef, but theirs are good! No after taste even!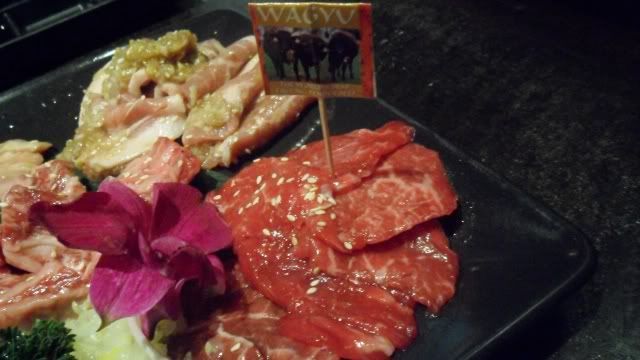 Having my fun on the grill on the first few pieces of meat! Woohooo!!!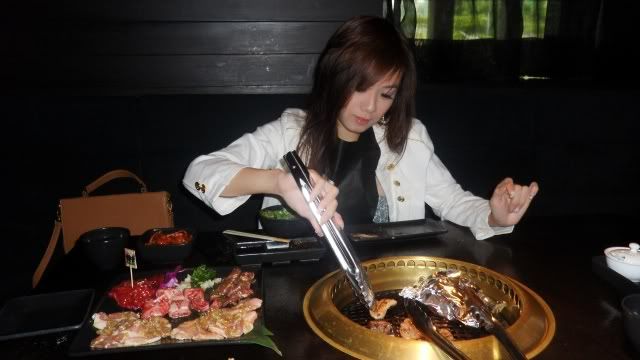 Butter Salmon in aluminum foil on the grill now!


I barely had the chance to dig into my kimchi and salad!! So many to eat! Spoilt for choice!!!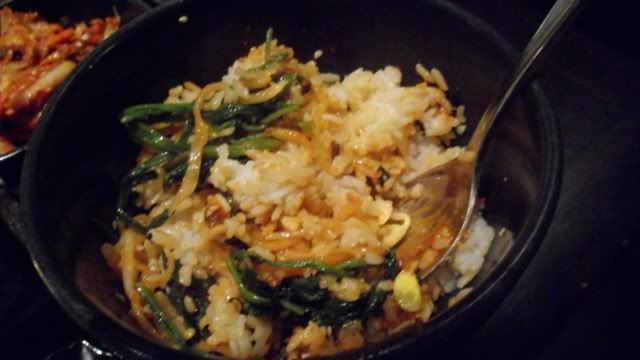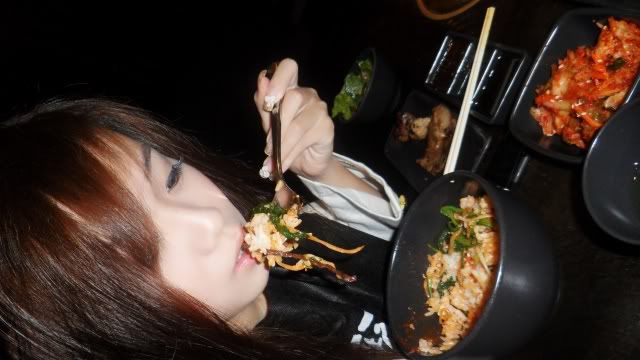 The rice is was so much, i could only manage about 3 mouthfuls?


And Butter Salmon was ready after 5 minutes! The salmon with butter is soooo yum yum!
I'm very dairy person. I love cheese, butter!!!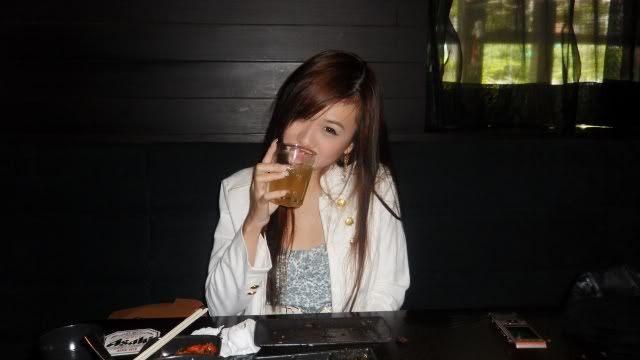 I poured my hot green tea into the left over ice from my ice water cause the rice was so spicy!!! Got the waitress confused why the ice water she poured me earlier turned yellowish.


Looking down at...

DESSERT!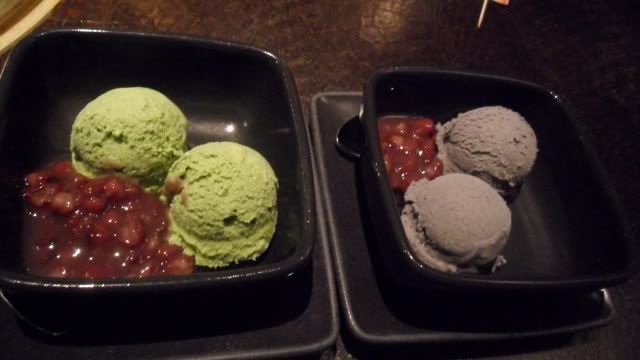 We had Green Tea and Sesame ice cream with Azuki Red bean!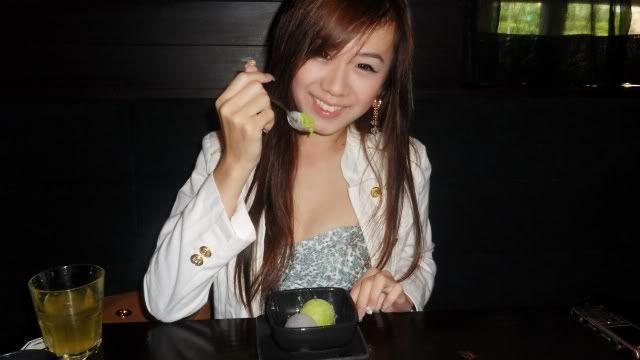 Green tea taste much better! (:
Paid the bill and left. The bill- about $130. The main course of meat itself, costs $120 already.
***
Headed to Plaza Sing for abit!