Thats my
new
necklace! I really like the carved rose!
And i wore it with my
new
dress!
Enough of the necklace?
Here comes the dress!
Loads of pictures coming your way! HAHA!
And so, i got into my pink room! And got my sis to snap loads of pictures of the dress! Its really comfy and i like how the beads at the chest! A simple dress, but definitely not plain!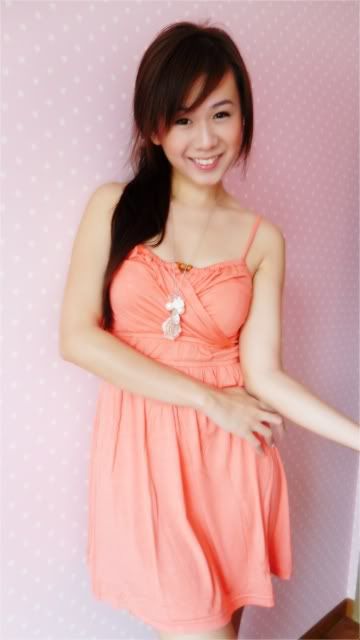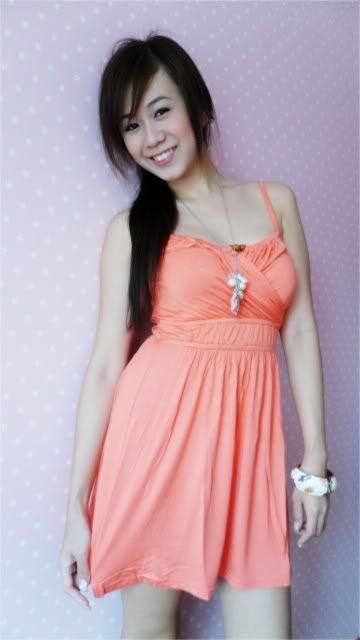 I didnt put on any contacts. I dont put contacts unless ive got shoots or events actually!
Im like a typical asian, but sad to say. I've got real small eyes! boo!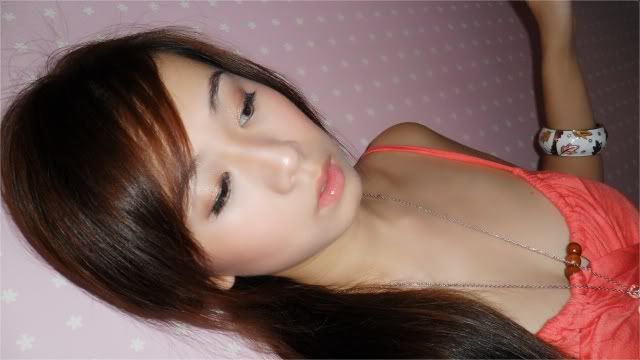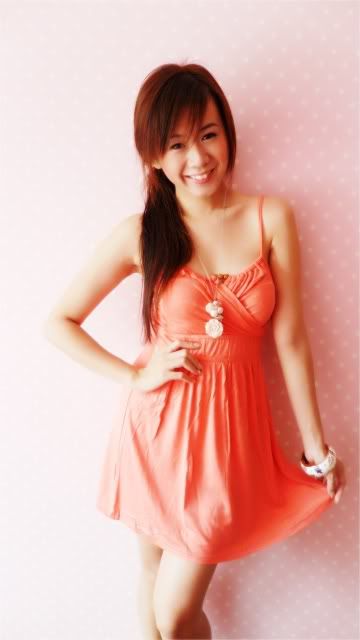 And i wore this pretty out for lunchie with my family on Sunday!
We drove to Chinatown and headed for my favorite "You Chi"! Which is called Oil Chicken? Heh!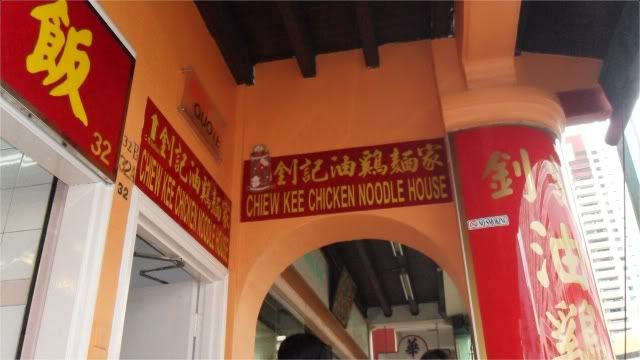 The chicken is very tender, even breast meat is really good! I loveeeeeeee chicken skin. I really gotta go easy on them! I go to the extent to ordering Chicken Skin sticks at Tori Q! Boo!
Zonia and i shared a plate of noodles as we are on low carbo diet! HEHE!

. . .

Went home and took a few more pictures against my curtains!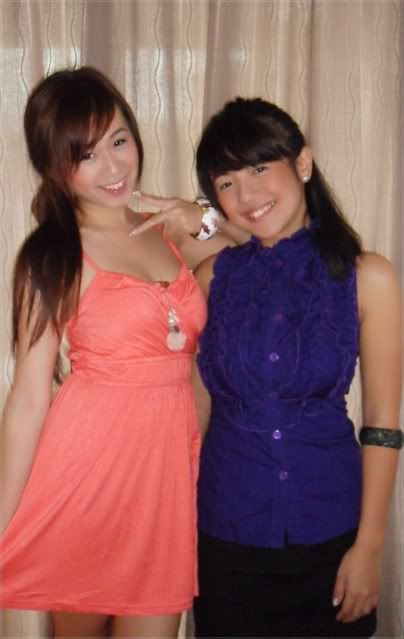 And last few pictures of my sister and i (:
She helped with the pictures!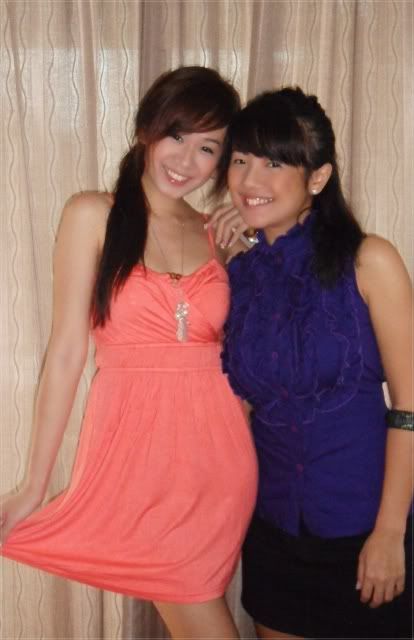 Now that you have seen the pretty dress, its time to share who brought me this piece (:
Its non other than
fashphoria.com
! Let me go through some of the many reasons why i would shop at
fashphoria.com
!
Items are imported from HK, Taiwan and Korea- Quality Assured!!!
Be it causal wear or for the workforce, a huge range of tops, bottoms and dresses are available!
Christmas Promotion this DEC! Top 3 shoppers wins an exclusive pair of earrings.
Clearance sale is going on!!!!!!!
Be a member of Fashphoria CLUB as long as one spend up to $100 within 3 months
Members enjoy free normal shipping!
Cheaper rates for registered mail!

Accumulate points to redeem merchandises!

Another favorite reason is; they mail me my orders realllyyy quickly! I don't have to wait ages before Postman comes! (:
Credits:
http://www.fashphoria.com
Please email zoeraymond@live.com for advertising rates (:
. . .
Remember my
date
with Sheila? That post that i blogged that went to the
make up
?

I mentioned that i went to pick up my Ettusais goodies yea? (:
Besides the invites tickets to the Girls' Day Out, i picked up the 2010 Ettusais diary as well! Woohooo! Its ultimate love!
Just as i was starting to shop for 2010 diary, Sher called me to pick up mine from the office! HEHE! She's starting to read minds?
If you followed my blog since the start of the year, you would have seen the 2009 diary
(above)
that ettusais gave me!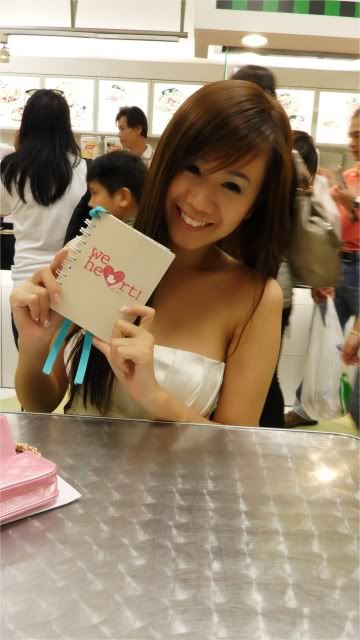 Check out the official 2010 diary by Ettusais (:
So excited! I took it out, right after we got seats at Taka's food court!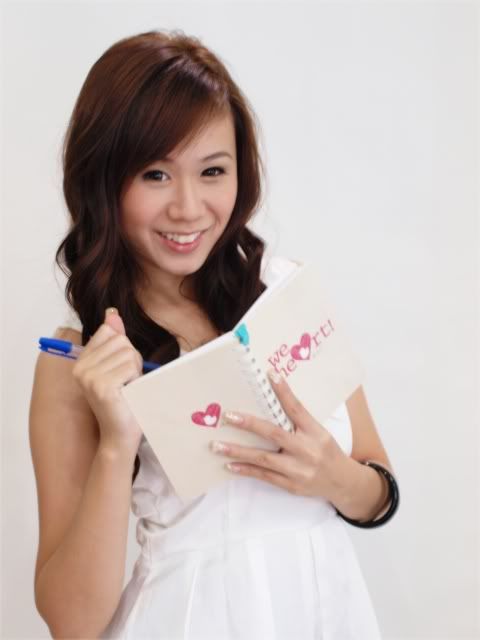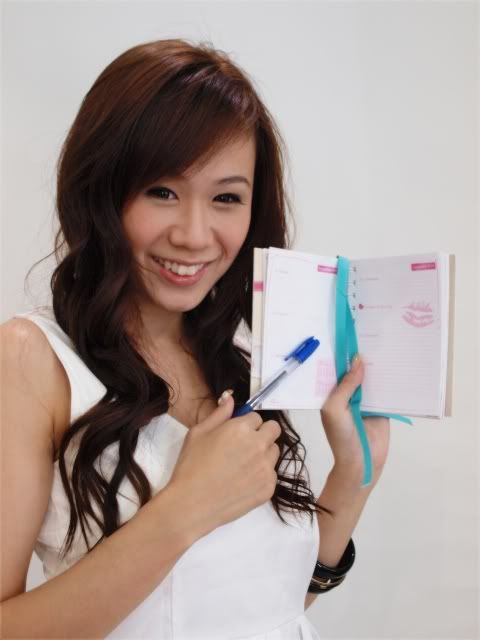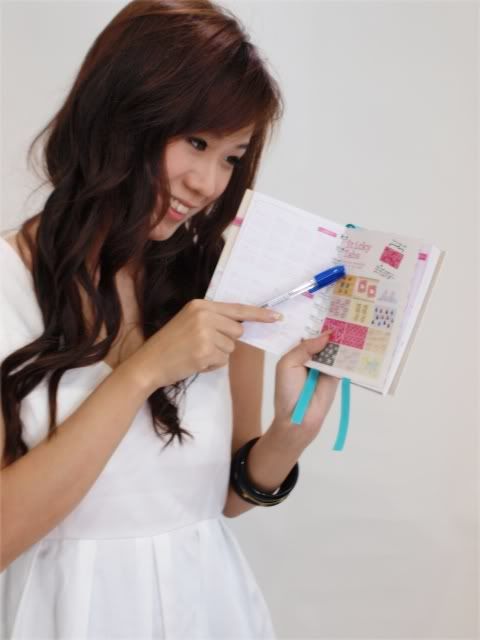 If you haven bought your Girls' Day Out tickets! Do grab it fast!!!!
Its gonna be so much fun, i promise!!! (:
Event is on the 19th December, a Saturday from 1-6pm! You will be expecting;
Complimentary Express Manicures
Shoes and Accessories booths (You can learn to make your own!!! Very niceeee)

Clothes booths!!!
VERY COOL polka dot luggage and diary will be available in limited quantities at ettusais girls' day out too!!!
For those who did not win the tickets, can still drop by our Ettusais counters to get the Ettusais Girls' Day Out tickets with the purchase of an ettusais $10 voucher, fully redeemable! (:
And yessssssss! We heart ettusais!