I finally had time to go for waxing! Exams were up my neck and i didn't have the time to get myself a waxing appointment!

I have a few friends who told me about Blush Wax and i decided to head down for a try! My third visit to a waxing parlour, my well deserved treat after months of toil! (: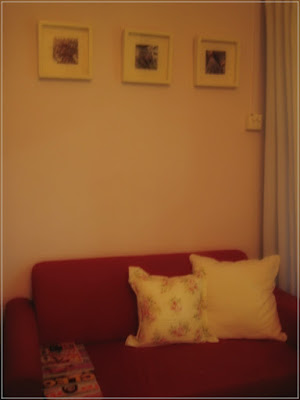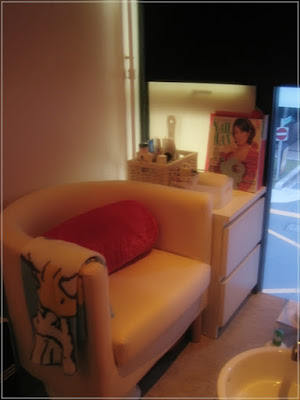 The place was really cosy! A simple couch and there was nails service too! (: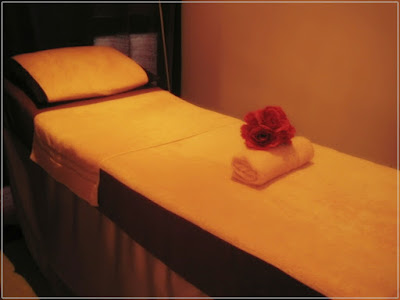 Hung up proudly on the wall were the many certs of achievements! And of course, the bed i would be on for at least 30 minutes! It ought to be comfy and relaxing environment!!

. . .
The lady, Ling, was swift in her skills, and she uses smaller strips of hard wax to minimizes pain. Ling really knows how to minimize the pain, knowing exactly what to do. Having worked in
Strip
for 3 years, Ling has ventured into an own business for 2 years already! No wonder she's good huh! Good training as well as abundant experience!!!
Look at the following pictures;
Delighted Zoe leaving the parlour! HEHE! (:

And guess what i left Blush Wax with!

A bottle of after-wax lotion which is made of tea tree ingredients! Used it twice already, smells good and feels refreshing! And i got a scrub too! Blush carries quite a number of really good products! I'm gonna stay there for an hour after my next waxing appointment with them!
Headed to Marina Barrage next for sightseeing! The last time i went was for a shoot with Uncle Tuck, Ryan and gang.
So thought it would be fun to have a walk around! The air was really good, many groups of friends enjoying themselves at the huge grass field. I even saw picnic-ing ones!
If you see the background of this picture, the fountain is where i took the water shots! (:

. . .

And ahhh, yes! The waxing earlier made me really happy throughout the day! (:
Orchard Plaza #02-26
And, you can read on the other services they offer here:
http://www.blush-wax.com/