Its Polkadotpigs on this space once again! Remember that they brought me a dress and a bag, a wonderful combi for a day out?
I'm sure you can remember!!
Polkadotpigs have a new model on the block!
Be expected to be welcome by casual, trendy and gorgeous pieces in their latest collection. They always launch many pieces in each collection to make sure it caters to every different personality of their valued customers!
How nice heh! (: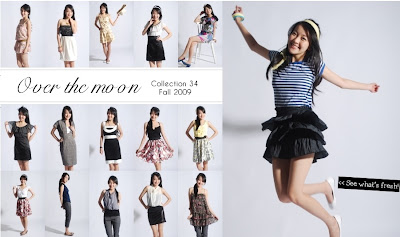 Being on their mailing list, i got instant updates when they launch new collections! Their stuff gets sold out really fast, so do remember to Join Their Mailing List NOW!! so not to miss the goodies!!




.
.
.


I got a new bag from
tianfenlan
! Addicted to online shopping.
I have gotten 3 bags, 1 pouch from them already.
They are actually sister shops! (:
So you girls can now get a bag, clothes or footwear from the both of them! how sweet!
The bag i got today is a versatile piece. Just like the very first piece i got from them! I need bags that can be sling and hand carried. Really good for school/shopping trips.
The bag is long enough to fit my A4 files and notes.
The bag is also wide enough to carry my cardigan for the long, cold lectures!

There's additional pockets in and outside the bag for my mini barang barang! Tissues and rubberbands, hair clips! (:


http://tianfenlan.blogspot.com/
Pieces run out fast! I had to get this bag thru a back order the nice owner organised! Quicken your pace and make your choice on a bag!
.
.
.

I brought more biscuits to lecture on Saturday!


Rach, kerrie and i did this. The biscuits are so colorful and fun to play with lah!
Headed to take my CV picture after class.