The other day, i brought some biscuits to project with the girls. Every single one of them was excited upon seeing the zip-lock of
bi
sc
uit
s
!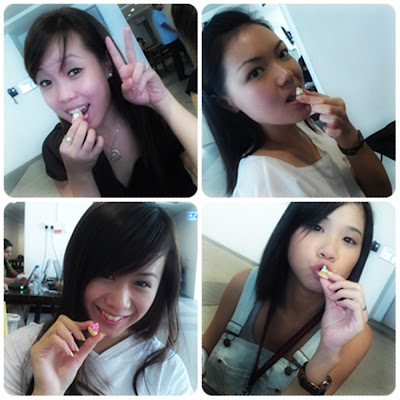 The
bi
sc
uit
s
! Childhood love eh?
I remember myself, trying to find pieces of the sugar in the packets,
without the plain biscuits
.
We noticed we had similar color toe nails. Mine is the one far right, which you probably think its black. Its actually dark glossy blue.
.
.
.
I had a meeting with a prospect on Friday. And had to dress up for it. It's been awhile since i don on quite a bit of makeup.
I had to put my contact lens, that's 1.

I have perfect eyesight, which annoys Rach when i say it.
And so, i do not use contact lens unless i have shoots/events. I can't get used to the uncomfortableness of a material like plastic in the eyes. It gets drying and i have to blink non-stop to smoothen the lens.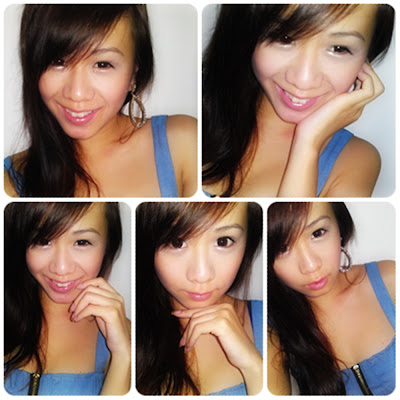 And i only realised i had my hand on my face for so many pictures after uploading them onto the laptop!
My pulled out my new pair of earings for a few pictures!
I can't get enough of those bling stuff. Thanks B.
And that was my outfit for a Friday, paired with a pair of C&K heels which i got months back.
And yes, pictures on my bloggie are
all
taken by my faithful C905, with has this 8.1 Megapixel camera. She gives me so good pictures, i don't have to bring my camera out. I don't like the load of too many devices in my bag.