Zonia and i went down for a swim. Wanted to have some sun, but it went down less than 10 minutes after we reached the pool! Boo!
There were a couple of kids having fun. Koreans, Japanese and Eurasians.
The Eurasians girls in my condo are hot! Tall slim and tanned. Make me a lil shy on stripping to my bikini. Took a few pictures before i hit the waters!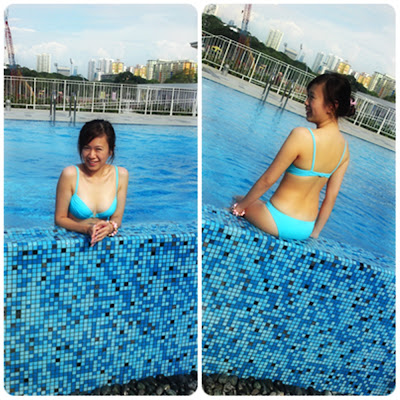 Was holding onto my goggles while having my pictures taken. Zonia was commenting that it looks ridiculous to swim in a bikini with a pair of goggles. But heck, i cant open my eyes in water!
Cant wait for Sentosa next week! (:
Credits: http://www.bikinicrazygirl.com/