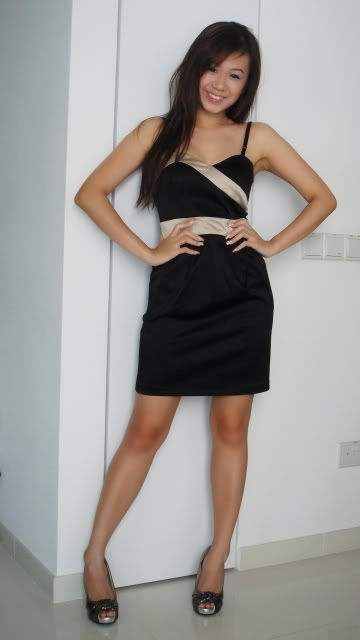 Yay! I got a new dress, again!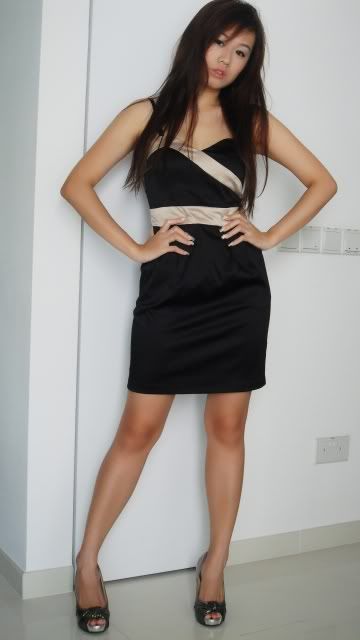 This dress is a beauty! Cause it can be worn 2 ways. Tube or spag dress! The straps are detachable! Nice ya! (:


The length is just nice as well! Planning to keep the dress for work in future! Straps can be adjusted so i wont have to worry if its too low cut! I can simply throw on a blazer for work, and remove the blazer for a dinner date! Easy peasy!!! (: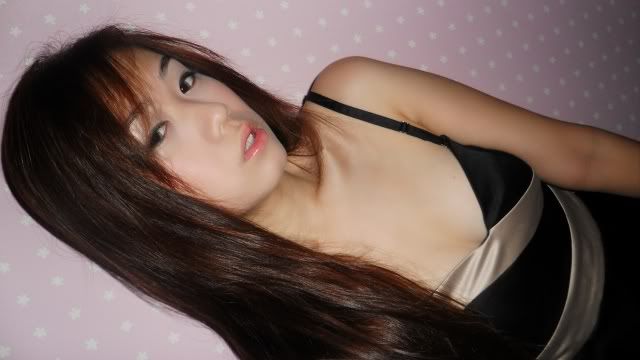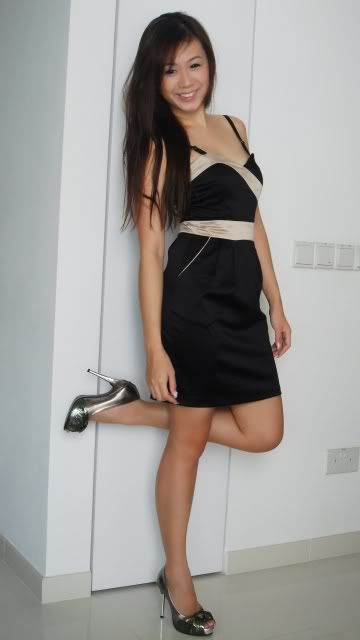 ***
Visited Grandparents on Thursday!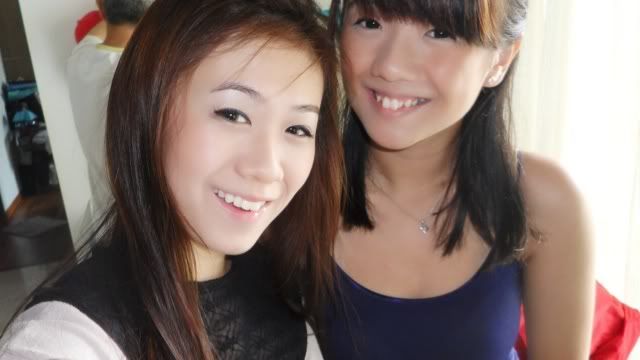 HAHAHAHA! I had wanted to put a hairband out and look all demure and sweet! But i gave the idea up after seeing how round my face looked!!!

Instead, i clipped the fringe up (: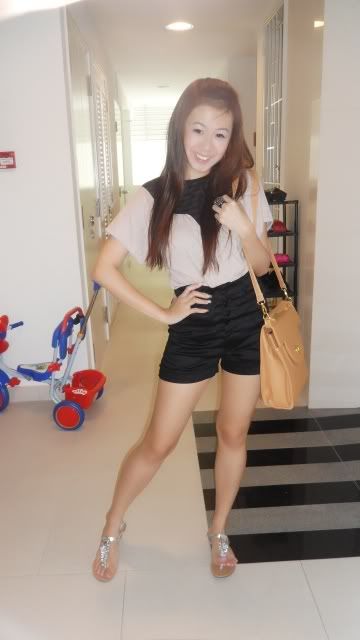 A picture with my daddykins whilst waiting for our lift!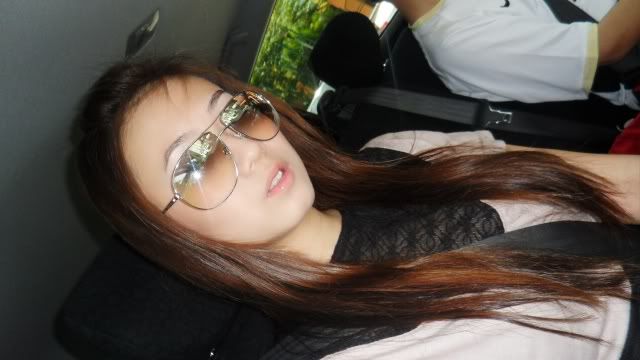 Drove to Bt Timah, to Grandparents' (:


I hope MR. Traffic Police dont come after me, for i use my camera at Red lights! HAHA!


Parked the car, walking to the door!!!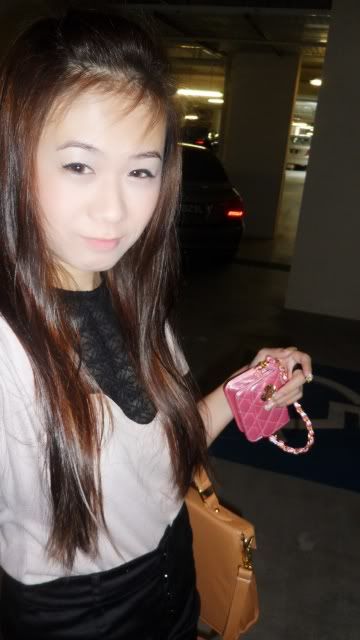 Waiting at the intercom.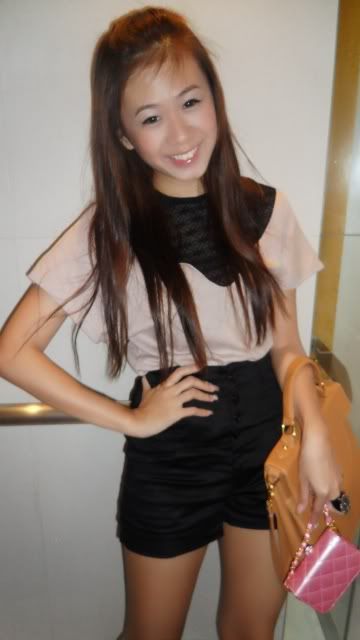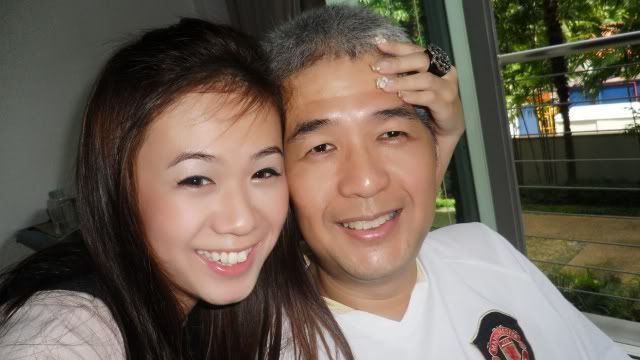 After greeting my Grandparents, i went over to Aunt Julie's who stays at the next block, to collect a membership card for discounts! So took some pictures with lil cousie!
The cheeky darling was having her nutella bread and milk at around 12 P.M. !


She told me to give her my clothes!!!! I gave her my brand new silver jacket for Christmas and she loves it!!! (:

Got her sweet hair accessories from Accessorize as well! I always get stuffies there for her! They have really pretty goodies for young princesses!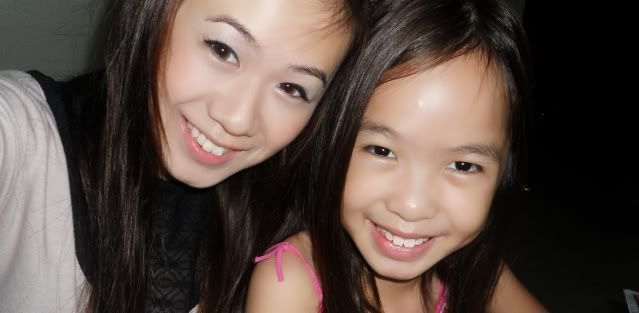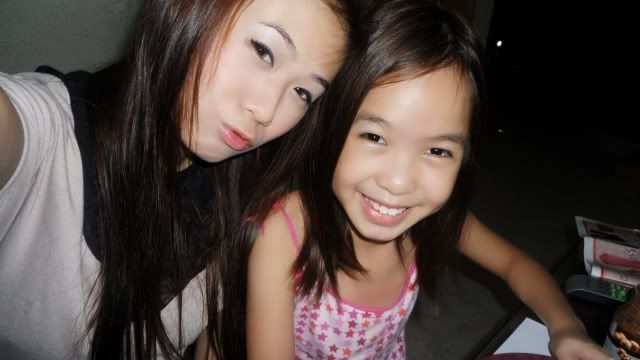 I stole her Milk!


I told her that i wanted to kiss her, and she said; EWWWW!!!!! And burst into laughter! Boo!


After the visit, headed home to await my F21 and VS parcels!!! Woohoo! My loots reached safely! (: Can't wait to wear my new clothes! Haven spent moolahs on clothes for sometime!!!! A treat!
Left the car at home and took a bus with parents dear to Orchard! We had lunch, my first meal of the day at 3 P.M. Didn't feel hungry, i didn't know i haven eaten anything since the night before! (I hope i lost some grams?HAHA!)



***



Since i was in town, decided to call on The Nail Status if they could slot me in for a classic pedicure!!! Been ages, 2 months? Since i did a pedicure!!!! Everytime im there, i end up spending too much time on my fingers, i had to leave before starting on my toes! Time miscalculation always!!!
Called in for Maybel, and she told me that Sheila is due for an appointment tooo!!!! Of course, i called her immediately to meetup before our manicures! (: We were 40 minutes early? So we walked around before returning to The Nail Status! Meanwhile, PICTURESSSSSSS!!!! (:
That's Maybel!!!! (:

And before i left, i saw someone familiar heading into The Nail Status! She smiled at me and i realized its Michelle!!! Long time no see babe!


Isnt she so so pretty! She lost so much weight since the last i saw her! We worked a few days for Wisma event! Here is the
POST
i managed to dig out!!! (:
Zonia came to meet us then after for dinner. I met them at Orchard OG after my manicure with Sheila!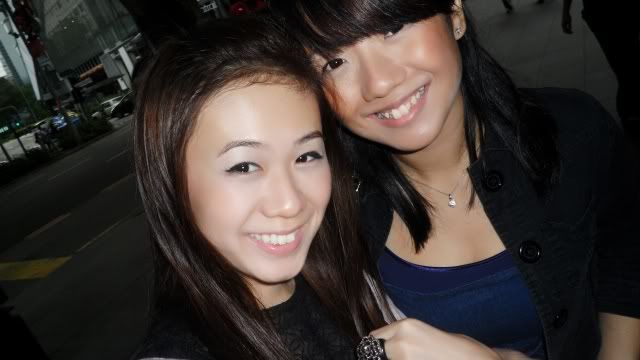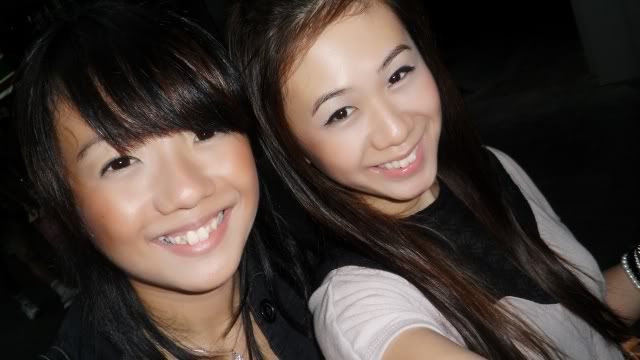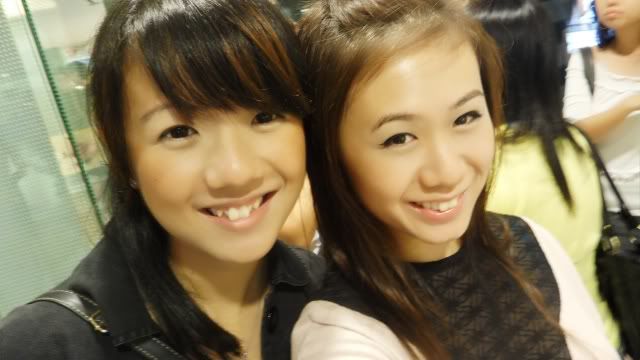 I walked from Fareast to the end of Somerset. And we walked on to Plaza Sing for Cafe Cartel. I enjoy brisk walking, i would always walk from Orchard to Somerset, to and fro, when im doing shopping along!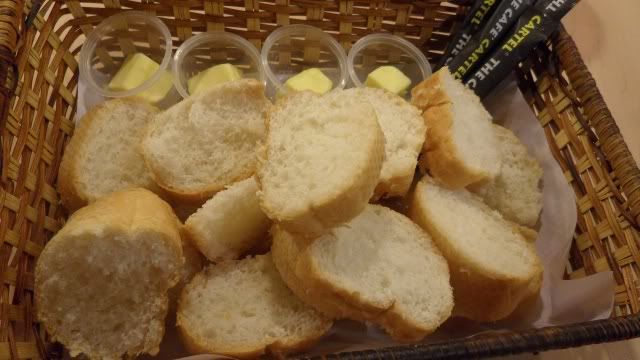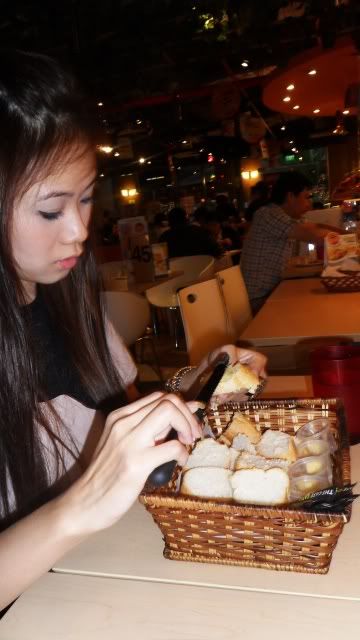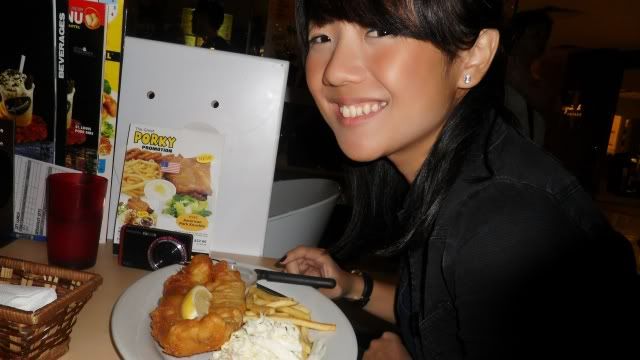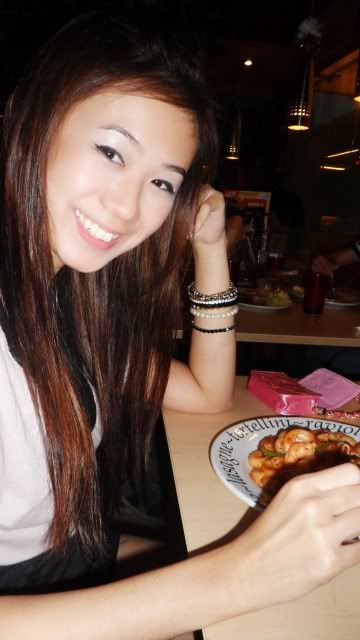 We walked Plaza Sing for an hour or so before heading home! I got myself 2 pairs of shorts, again! I have so many shorts, my Dad cant agree less.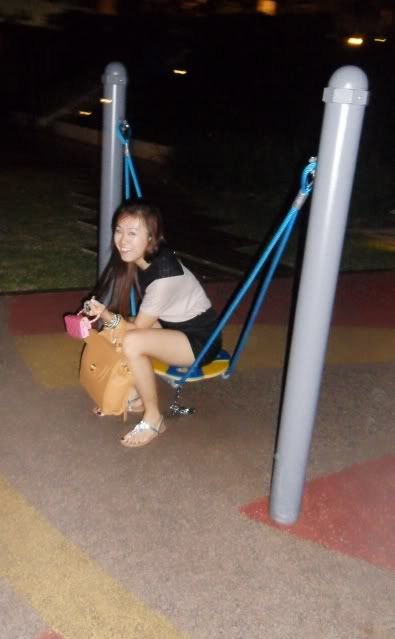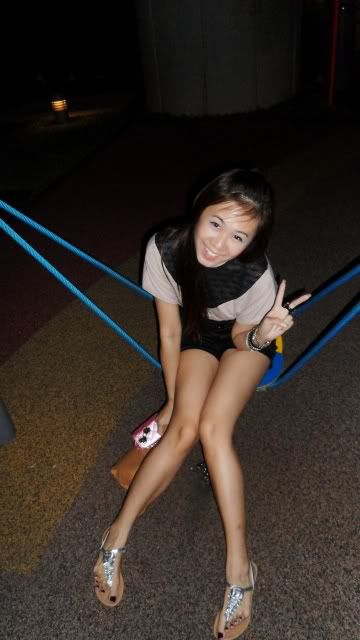 Took pictures at the condo's playground and hanged around the tennis court before going upstairs!


Omg! 2nd last post to posts with my new hair!!! HEHE! (: