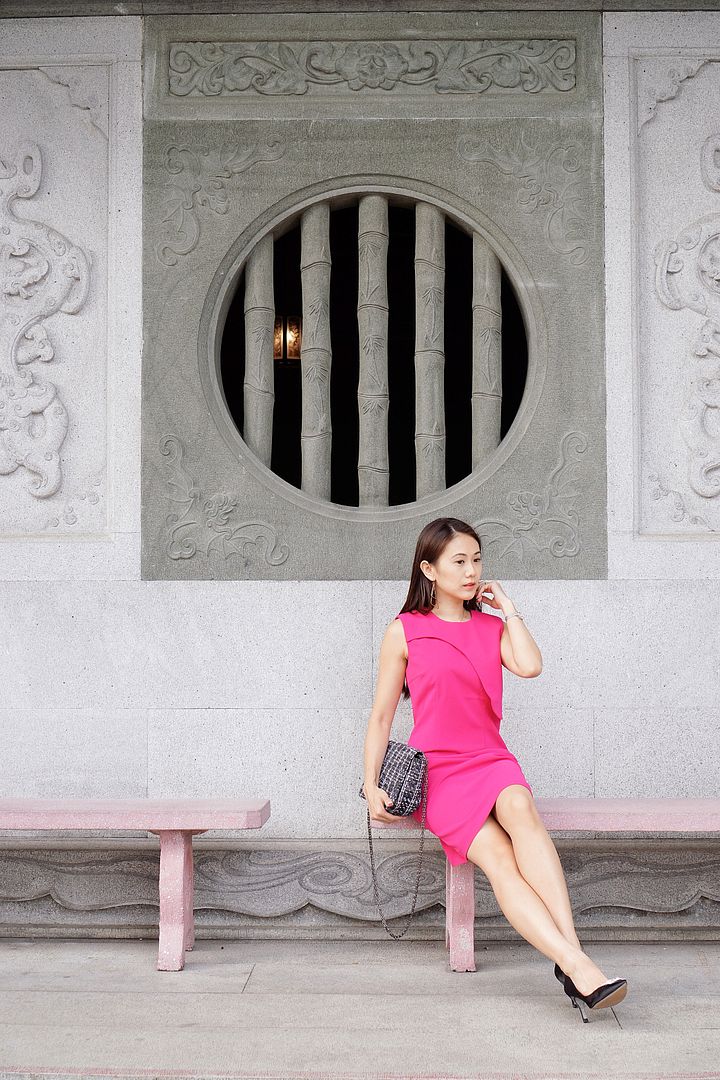 Yet another feature with Le-Contour. This post focuses on their work pieces, 2 dresses I wore to work the last week. It is of the perfect corporate world length and I wore them for my formal meetings.



Ruched Dress by Intermax

Zonia really loves this piece too that she wore it once already. This piece is stretchable and fits UK6-10 well. I am a UK6 while Zonia is 8-10. We love the ruched details at the side, truly a gorgeous LBD that hugs your body in all the right places. A piece you can wear again and again because of its timeless design and comfort.
Panel Sleeveless Miini dress in Fuchsia
This piece's design is towards the looser fit kind. Structured and A-Line. I do not think I own a fuchsia dress and that was why I picked this color instead of the classic black. I find that this shade really complements my skin tone and makes me appear fairer! It was easy to wear too, a pair of black heels and bag and will be good for meetings already!
Le-Contour.com
.
Le-Contour
pieces are tailored by a leading garment manufacturer – Global Designer Solutions, office based in Sydney, Australia! All the dresses on
Le-Contour
are designed by emerging designers and
Le-Contour
ensures in producing high-end clothing with strict quality control; while fulfilling the requirements set out by the designers!