Hate to say that I am in my late 20s, sometimes I tell my friends that I prefer to use the term 20s instead. But like weight, age is truly just a number. I believe in taking good care of our health and skin, eat clean, exercise regularly and never be lazy on our skincare regime. These are the only ways we can help ourselves to not look our age, but a few years younger!
Here are the 5 simple rules that I follow!
1) Drink a lot of liquids

2) Have enough rest
3) Exercise
4) Travel more
5) Good Skincare Regime
World's #1 Facial Skin Brand, Olay, follows the same rules.
"Feeling beautiful is powerful – vital to your health and well-being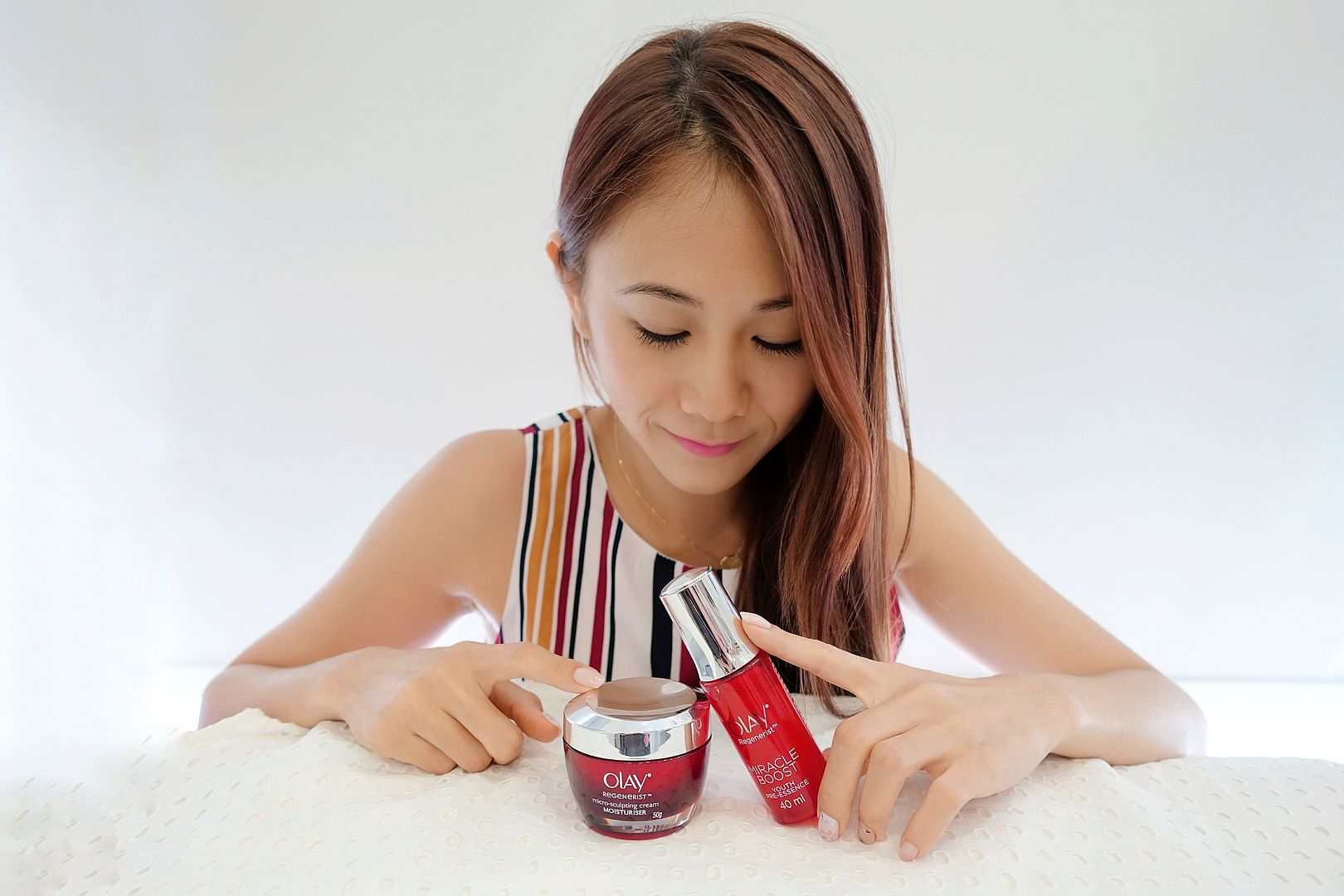 First up, it's deep cleansing! Always keep the skin clean from impurities before skincare application.
Vitamin B3 boosts surface cell metabolism and renewal, reduces wrinkles.
OliveM is an antioxidant from Olive Extract which improves penetration of anti-aging ingredients and helps protect skin from oxidative damage!
The Miracle Duo has been proven to deliver 2X key active penetration into epidermis for a stunning, youthful skin. The result is a stunning, youthful skin that is proven to look up to 10 years younger when they are used together!!
And this is what satisfied customers say of Olay Regenerist Micro-Sculpting Cream!
Dramatic Results:
1 Day: Reduces the appearance of fine lines
2 Weeks: Noticeably firms skin through hydration
And here is a close up shot after applications of the Miracle Duo!
Based on a wrinkle reduction study, it is said that if you use Olay Regenerist Micro-Sculpting Cream daily, you can see reduction in appearance of lines and wrinkles in just two weeks!
Youthful skin is just a few weeks away, let's start now!