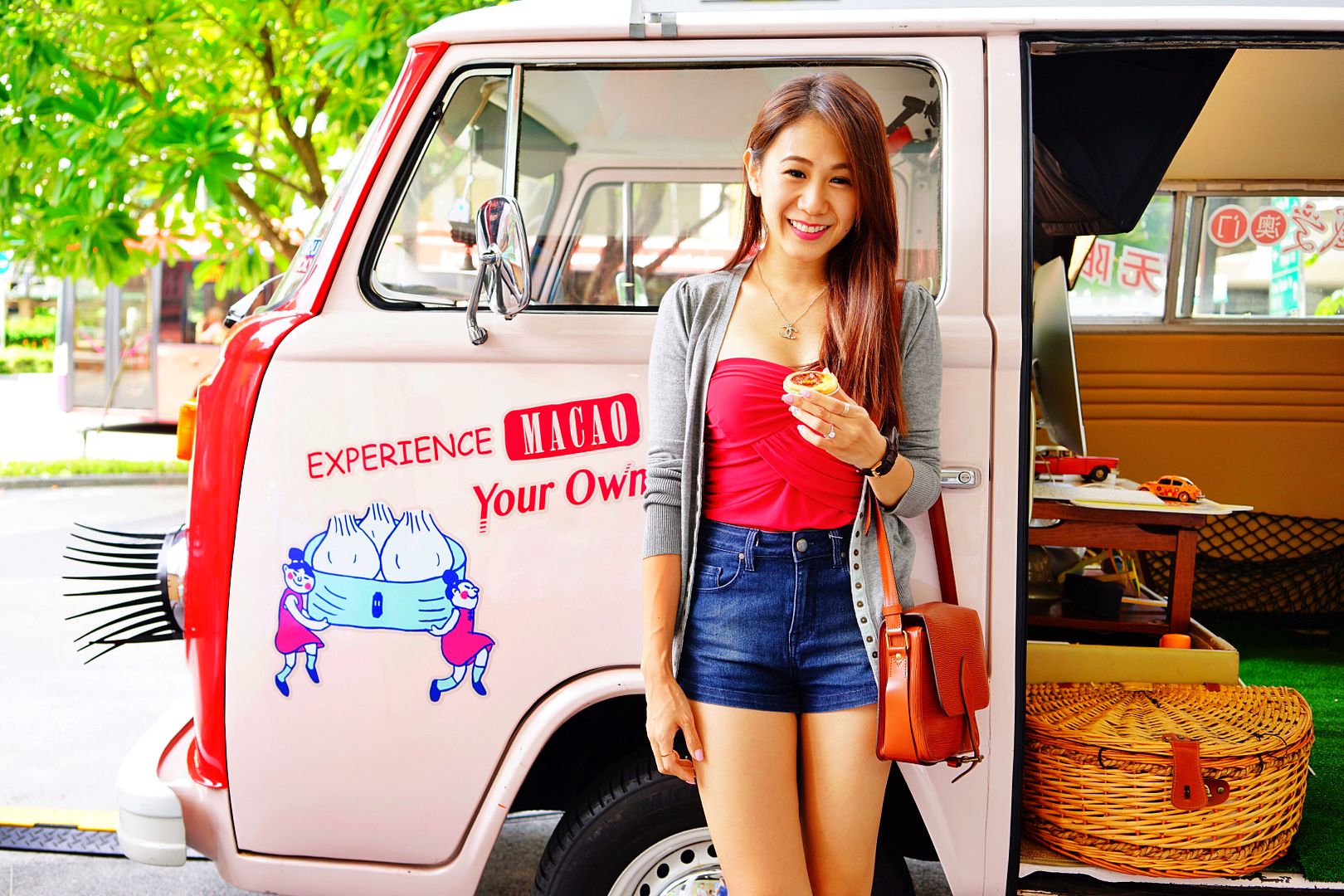 Just a search on my older posts and I actually visited Macao twice in 2014. Once in Feb 14 and another time in the same year, in Dec 14 for Christmas! When someone mentions Macao, those piping hot and fresh Portuguese tarts, Pork Chop buns, 鸡鱼翅, 虾子面 comes to my mind instantly!


I always wish I could pack some tarts home! But you know you can't, you just have to visit Macao for these fresh tarts! Thankful that I blog every trip so I can always look back on my vacations!
Mandatory shots in front of Ruins of St. Paul's after our hearty lunch! It is always filled with tourists! Did you know that in 2005, Ruins of St. Paul's were officially listed as part of the Historic Centre of Macao, a UNESCO World Heritage Site!
The weather was so good that day, the sky's so beautifully blue!!
The World's Highest Bungy Jump at Macao Tower will take its guests on a free fall at a speed of up to 200km/h for the ultimate extreme journey! Plunging from a platform 233m high, challengers will experience a 4-5 second freefall before stretching the 50 meter bungy cord nearly four times its unloaded length and rebounding at approximately 30 meters above the ground!
That said, Macao, is a world-class destination that leaves people enchanted and fascinated with iconic cultural sights, thrilling adventures, entertaining performances, various city festivals and a foodie paradise with a wide selection of local snacks and delicacies!
Macao Tourism website
actually made me want to go back to Macao again just to visit these places!
Here are some of the places, activities and food that I would be adding to my itinerary for my next Macao trip!
As I have shared earlier, I have been to Macao Tower and seen tourists do AJ Hackett Activities! I have really no guts but I may try the next time! Look at how much fun and great view the bungee jump and sky walk can bring!
UNESCO World Heritage
status! I have been to Ruins of St Paul's, Macao Museum, Hidden Gems/Village Life but after looking through the
Macao Tourism website
, there are so many more historical and heritage places I should visit! I want to visit The Taipa Houses-Museum, I always love colonial houses!
Another place I would visit is Lou Lim Ieoc Garden which is so beautiful, reminds me of those Hong Kong/ China filmed dramas I always watch!
Besides these historical sides, Macao has some very happening annual Events and Festivals, which incldues large-scale international events!
If you always travel in December because of school holidays, you are in a treat because there are so many events in December! There are Parade through Macao, Latin City, Macao Light Festival, Macao Grand Prix, Macao International Marathon!
Parade through Macao, Latin City!
After reading the reviews, I would strongly encourage Parade through Macao, Latin City which is something we will not see often! The "Parade through Macao, Latin City" is a cultural event that unfolds as a procession through the streets of Macao.
I would also want to explore every part of Macao so these
Macao Walking routes
will be useful! It includes very detailed maps of how you can move around some worthy places of interest like...
After a full day outdoor activities, what about catching some shows! I have not watched any shows in Macao yet and I would love to watch The House of Dancing Water which is World's largest and most spectacular water-based show! I always enjoy dancing and if you didn't know, I was in Dance when I was in University!
I am not going to stop at just performances, activities, hiking. As tourists, we always want to enjoy the country's cuisine. So how can we forget all the food in Macao! Definitely no guilt to eat all the popular food because we are going to be walking a lot based on my itinerary above! That said, here are the
15 must-eats in Macao!
15 must-eats in Macao
include
Pork Chop Buns, Almond cookies,
Seaweed Pork Floss Rolls
!
Having visited Macao quite a number of times, I am glad that I have savoured 7 out of the
15 must-eats in Macao
that were listed! But that's not going to be enough!
I want to try the other 8 which I have not like Ameijoas Com Alho and Serradura! Oh boy, their names are surely not easy to pronounce!
If you are looking to visit Macao soon, I believe that these places of interest, entertainment and activities would be useful for your itinerary! However, you can also visit
Macao Tourism website
to read up more for your itinerary! The website is very intuitive and there is even a
Macanese Cuisine Recipe
tab!
If you are always on the go, savvy and prefer to browse apps, you may like to download
What's on Macao Mobile App
on your App Store or Playstore!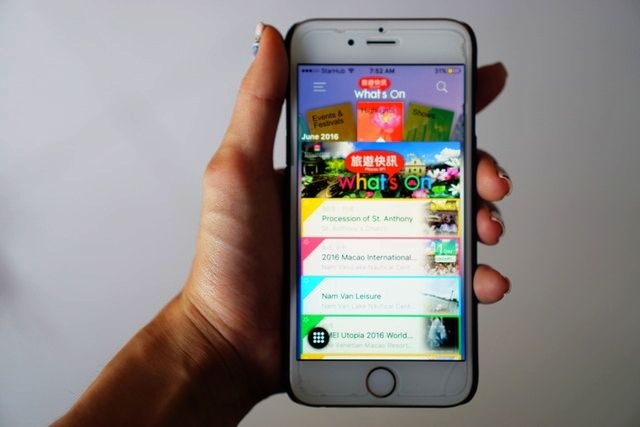 This app introduces Macao's latest tourist attractions and monthly highlights from local events, activities, festivals, performances to exhibitions! I have tried it myself, the app is very easy to navigate around and enriching.
Have my activities and food tempt you enough that you want to head to Macao this year? Great news!
ExperienceMacao.SG
is holding an Instagram contest where you can win a pair of tickets to Macao!
1. Liking
ExperienceMacao.SG's Facebook page
2. Leave a comment on their top post sharing what activities in Macao entices you most with this hashtag - #MacaoOnSocialSG
You could be that lucky one and be on the next flight to enjoy Macao- all for free!!