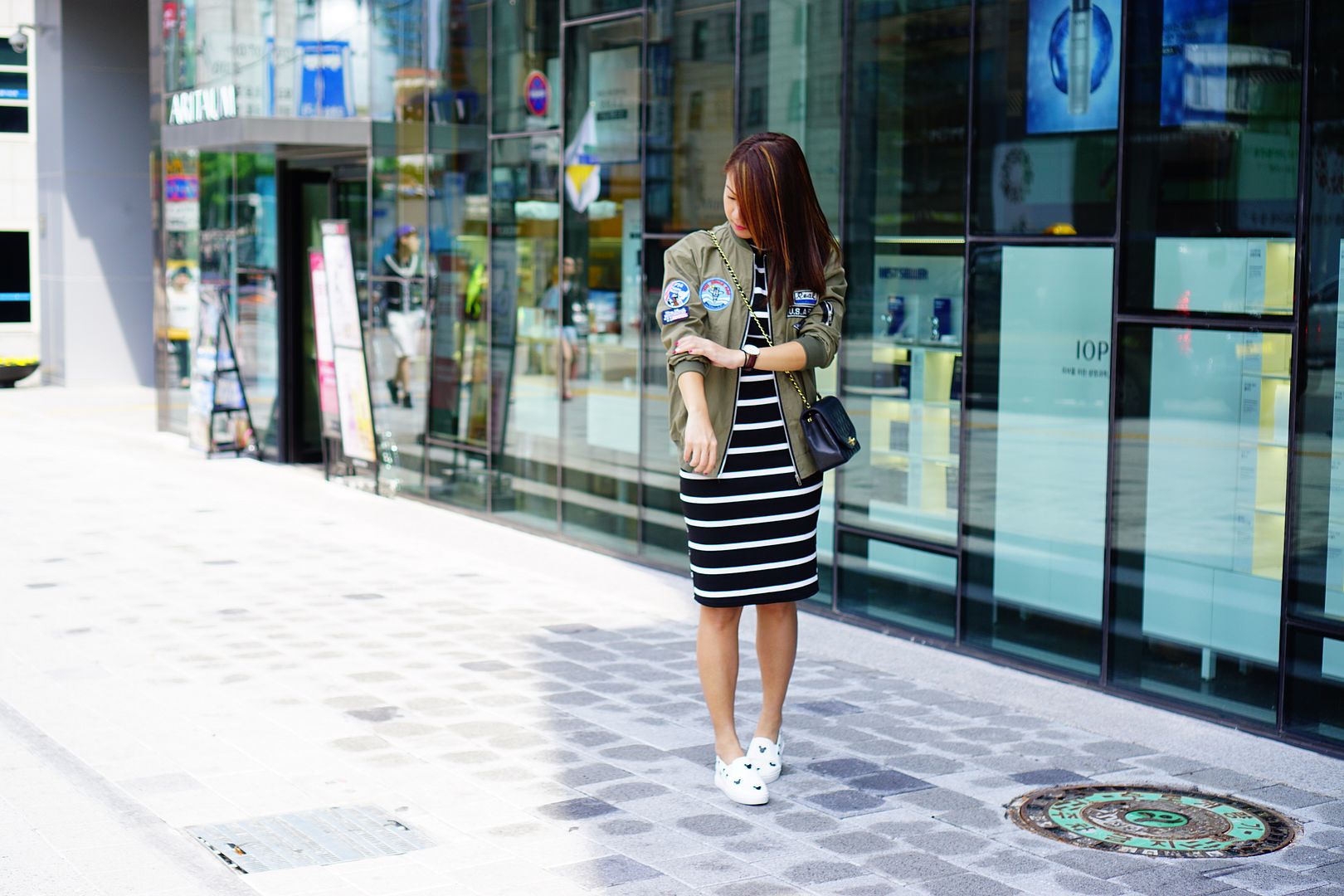 Day 11 was basically just heading back to Lotte Mart to get 22 packets of kimchi for family and friends. Crab sticks and radish to make kimbap at home. 5X kimbap from the food court on level 2 to eat on the way to the airport and back in Singapore. (Yeah, Zonia very siao kimbap)
We had a 1.5 hours before our airport bus transfer so more last minute shopping at Myeongdong after we checked out. Went back to O'sulloc Tea House! Told you I would go back for the scones!

O'sulloc Tea House
Nearest Station: Myeongdong
Address: 47-1 Myeongdong 1(il)-ga, Jung-gu, Seoul, South Korea
Phone:+82 2-774-5460
Opening Hours: 09:00-22:30 (Friday & Saturday: 09:00-23:00)
My parents took these pictures at the Line shop at Myeongdong. Aiyo so cute and regretting not taking too boohoo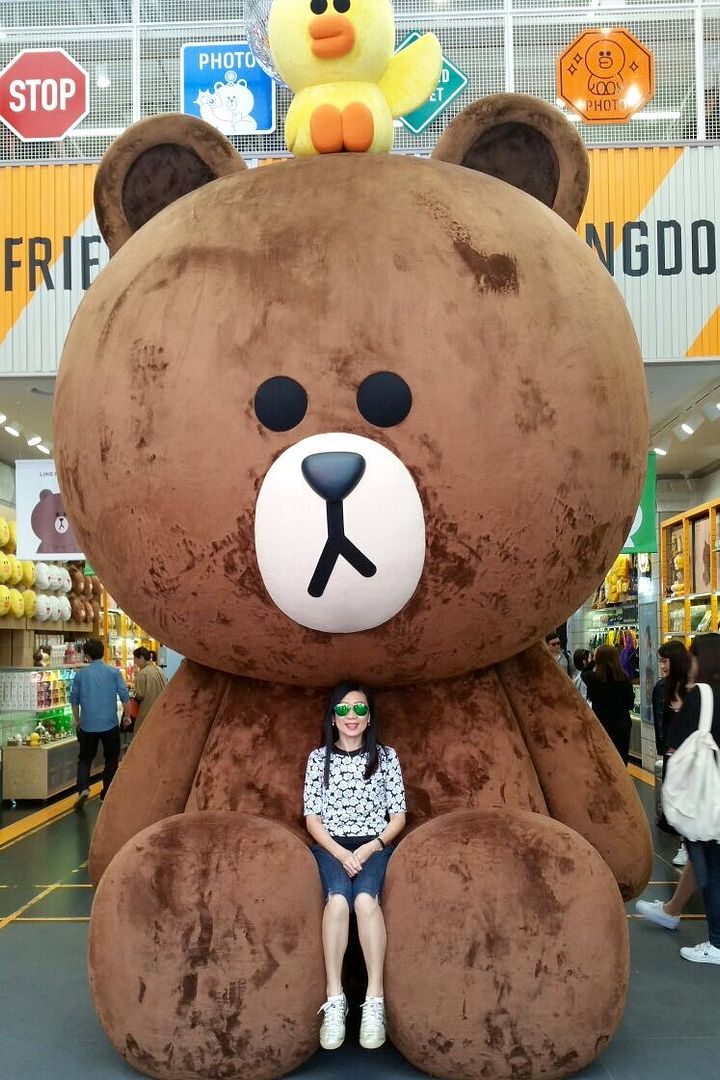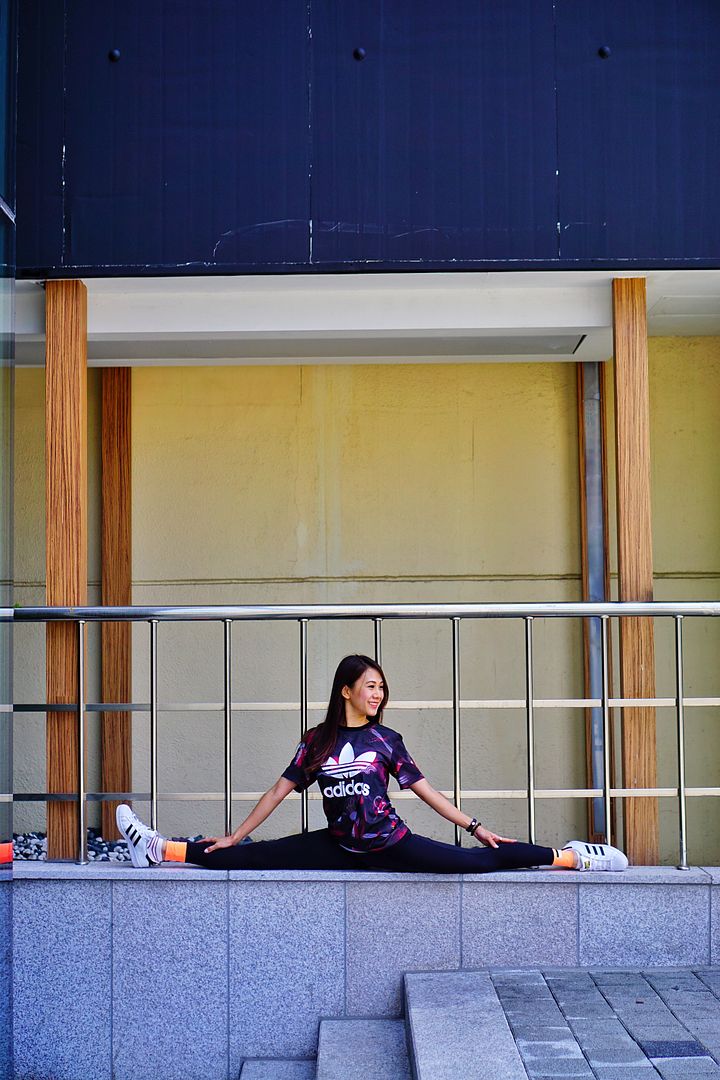 one last pose in Myeongdong before we head to airport!
Most of Seoul's stores offer Tax Refunds and of all the places we have been, only Lotte Mart returns on the spot via deduction of your total shopping bill. The rest of the stores will give you a form and envelope and you have to claim it at the airport.
Be sure to reach the airport earlier for your claims. Remember to fill up the forms before hand and get the stamps before immigration! The counter we went to was near SQ counter, Row J. Not too sure if there are more counters. They may check the receipts against your purchases so do not check in your luggages with items before you get the stamp unless you are going to hand carry them.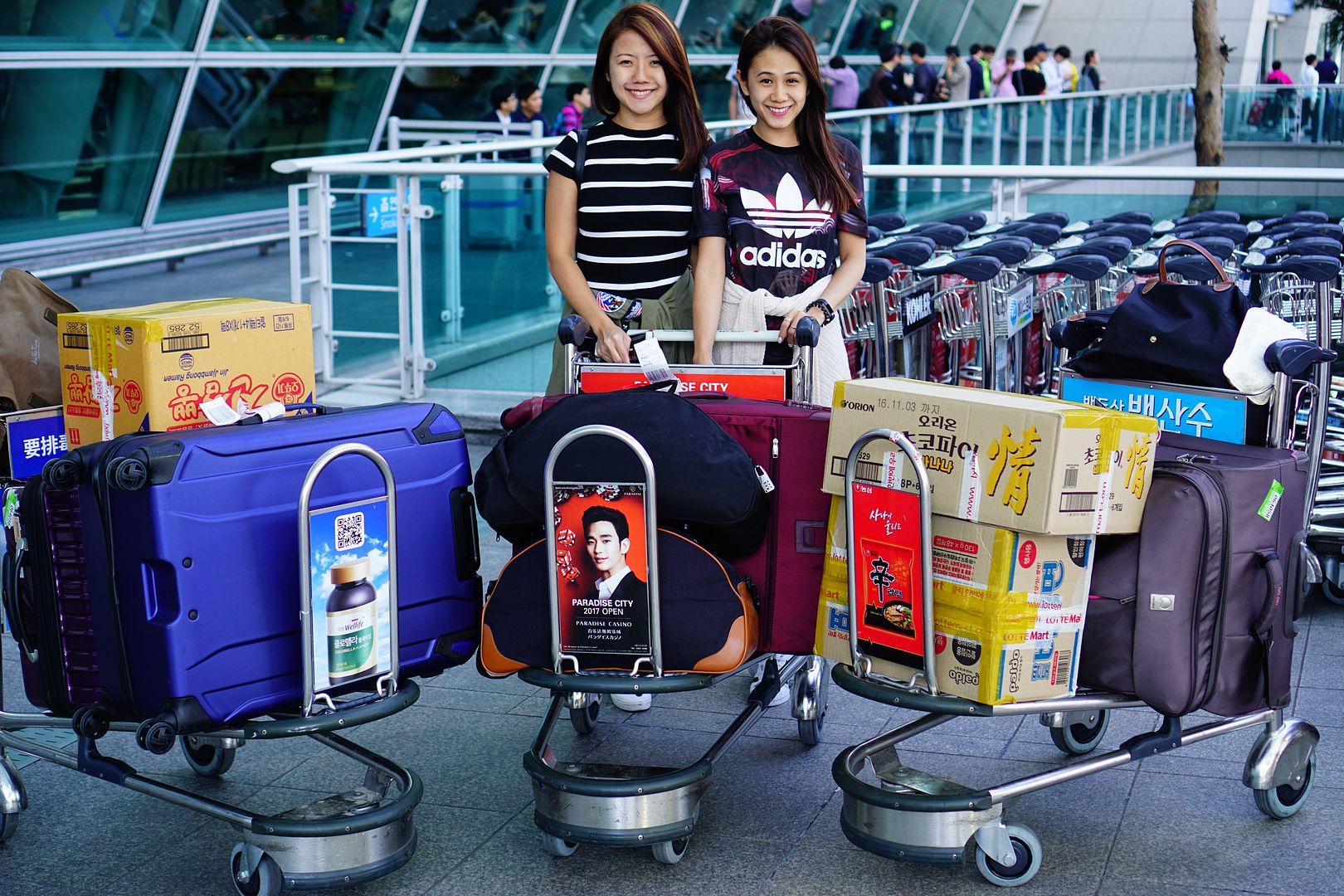 After we check in and for the stamp, I suddenly remembered about the liquid limitations (no more than 100ml is allowed on board). We had a handful of items that were no more 100ml! Lucky we haven't gone into immigration, or else must throw away liao! The kind airport check-in staff allowed us to add in 1 more bag of our and 100ml items even though we have checked in previously already.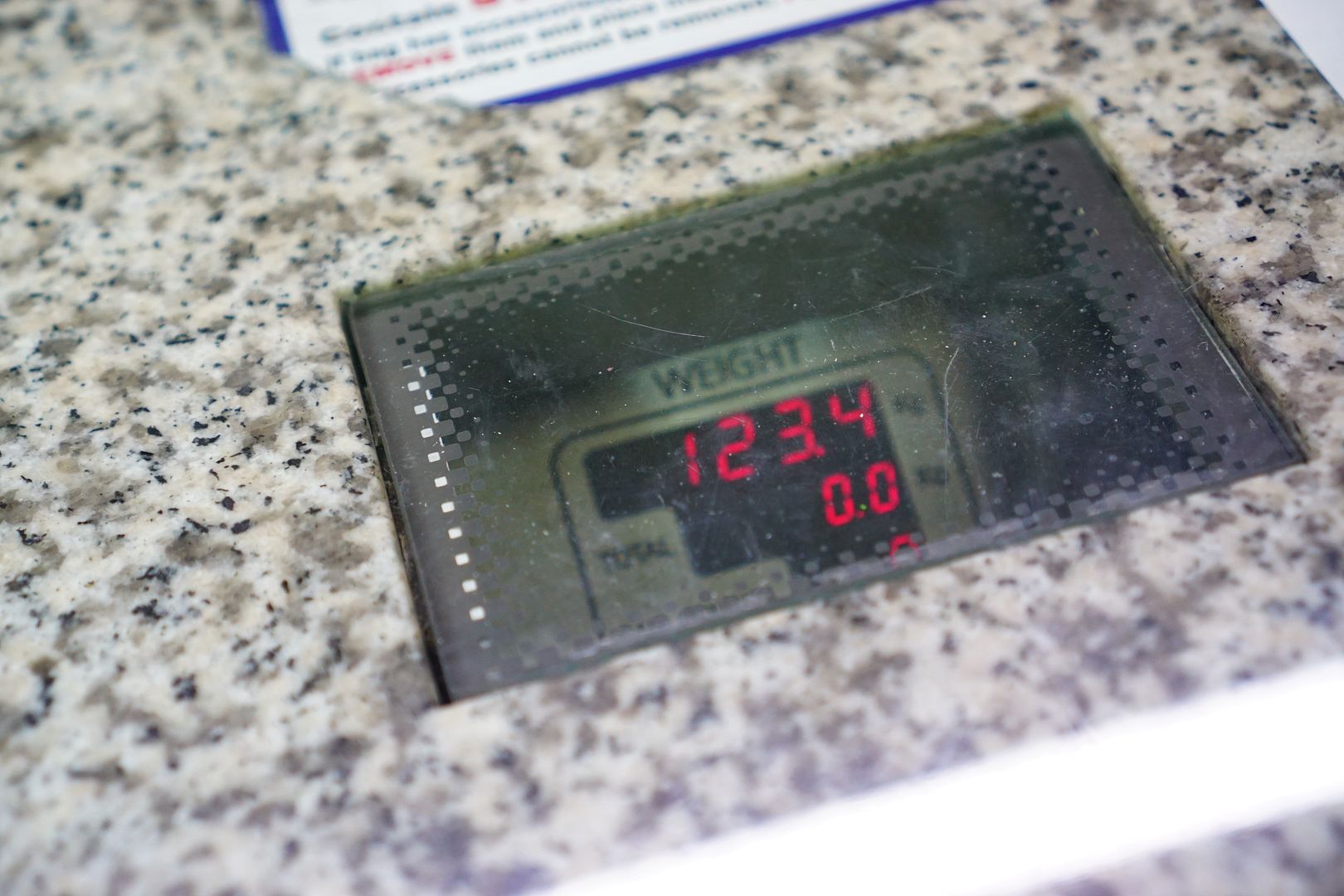 Did I mention that the total weight for 4 of us was 123.4kg? Ending the post of our 10 baggages (1 baggage added at the last hour) for 4 pax for 11 days in Seoul.
Back in Singapore and took photos of some of our buys from Lotte Mart and convenient stores!
Kimchi!
500g was only about 4500 won.
We bought 10 small packets of 80g each for 9900 won to give away! This brand also comes in 1.8kg and 2 kg tubs!
We also got the radish version from the same brand!