Myeongdong by day!
We took a train to Anguk Station to explore Samcheongdong! It is my 4th time to Seoul but never to Samcheongdong! I've been missing out!
The place was filled with people, a lot of trendy shops like red eye and before we shopped more, we needed fuel. Lunch was at Mukshidonna Tteokbokki Restaurant! Another highly recommended place to dine at in Seoul! There is another outlet in Myeongdong.
Cutest Redeye shop with huge mickey and minnie plushies for photo taking!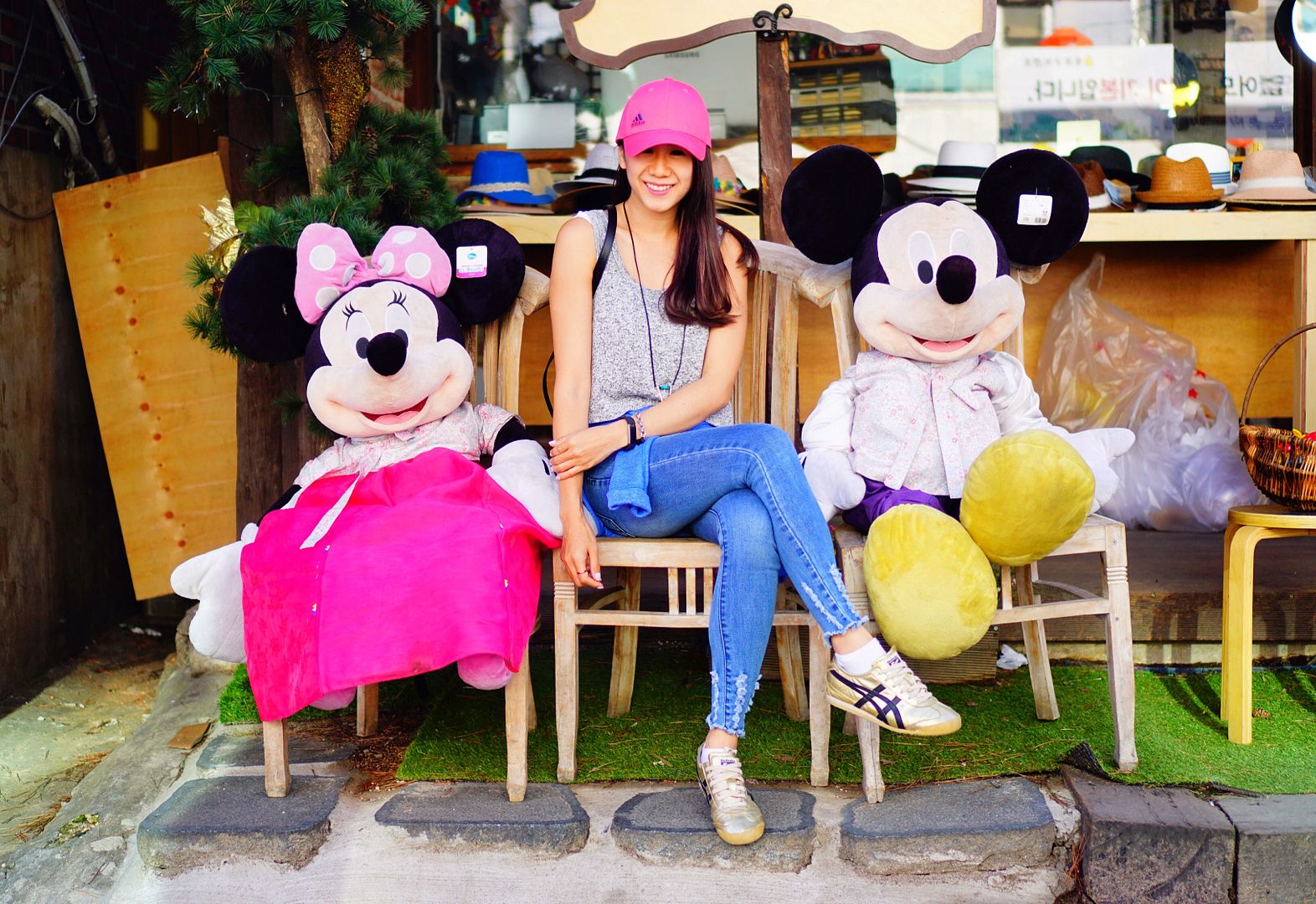 My third time to Gyeongbokgung but the first time I didn't have the pay the 3000 won entrance fee because it was children's day and there was free entrance for everybody yay!
First family shot yay! Loving my new camera, Sony 6000, so handy and the lens we bought was super good- have my favorite bokeh hehe!